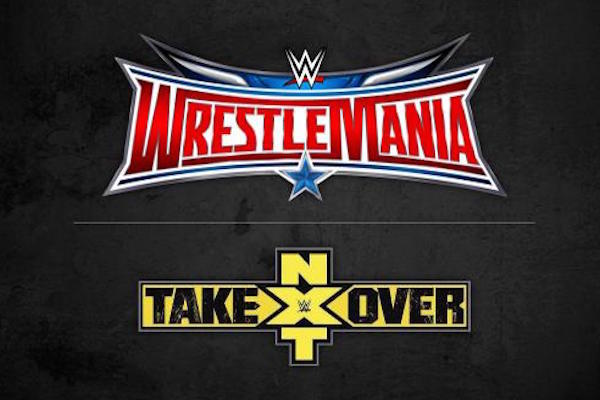 ---
SPOTLIGHTED PODCAST ALERT (YOUR ARTICLE BEGINS A FEW INCHES DOWN)...
---
WWE NXT Report
April 6, 2016
Taped 4/1 in Dallas, Tex.
Report by Justin James, PWTorch NXT contributor
[Q1] Pre-credits footage reminds us of "Takeover: Dallas." Tom Philips and Corey Graves tell us that Apollo Crews is booked to face Elias Samson. Cathy Kelley is broadcasting from WWE headquarters. She recaps Crews's appearance on Raw, defeating Tyler Breeze.
Video recap of American Alpha defeating The Revival for the Tag Team Titles at Takeover: Dallas.
Backstage interview with American Alpha. Jordan is nearly unable to talk with the tears in his face. Gable takes over the response. Gable handles more questions until Jordan jumps back in to thank the fans for their support. Gable talks up Jordan's long journey and says he is glad to have been the one to win with him.
[ J.J's Reax: Another example of things NXT does right and the main roster gets wrong. Talk about a legit sports feeling. I'd rather see real emotions than bad acting. ]
Video package on Asuka vs. Bayley.
Backstage with Bayley, the fallen Women's champion. She starts by congratulating Asuka. She cannot process what happened, as Asuka just picked her apart. Bayley put Asuka over and says maybe she wasn't ready. She let the little kids down, her front row family, but a champion is defined by how many times they get knocked down and bounce back.
[ J.J.'s Reax: Another excellent interview. ]
[Q2] Review of Austin Aries against Baron Corbin.
Interview with Austin Aries. He says is in the most polarizing man in professional wrestling… sports entertainment if you will. Corbin refused to respect him,  soAries made Corbin respect him. Talent is not measured with a ruler, passion is not measured by a scale, and now Baron Corbin knows what he is about. Aries is billed as being in action next week.
Lengthy package on Finn Balor vs. Samoa Joe from Takeover.
Backstage, Balor is still out of breath. Balor says that Joe is a monster that keeps coming. London was a battle, Dallas was a war, and he doesn't know how much more he can give to stop Joe again because Joe doesn't stop. He didn't win he merely survived.
Interview with Joe who is bleeding again. Joe doesn't even acknowledge it and moves on.
Another "No Way Jose" clip.
Elias Samson comes out. Greg Hamilton holds a mic so he can talk. He wrote a special song for the crowd in Dallas. Hamilton is still holding the mic. Samson is getting big-time heat. He has more money in his guitar. The crowd interrupts with "We want wrestling!" He tells them to listen up, then Crews's music hits.
1 – APOLLO CREWS vs. ELAS SAMSON
Crews sends Samson into the corner, and he grabs his guitar and kisses it. Samson ducks into the corner.
[Q3] Crews controls Samson on the mat. Samson suddenly takes out Crews's legs to go to break.
[ Break ]
Samson is tearing Crews apart in the corner coming out of the break. Samson rests on the ropes after sending Crews to the mat. I really wish the way Graves criticized Samson was something he did to all heels. He does a good job at calling heels out, but he needs to be consistent about it. Crews struggles to rally, but Samson counters him a few times to pick up a pair of two counts. Dropkick from Samson and feet on the ropes but Samson can't get the cover. Samson shows sign of frustration.
Crews finally gets his steam. Gotcha clothesline, then dropkick nearfall. Samson rolls under the ropes to head up the ramp. It's a trap, but Crews takes a whip into the apron and turns it into a silky smooth moonsault. Crews press-slams Samson, but Samson gets knees up on the moonsault follow-up.
Samson telegraphs a back body drop, then Crews with a Sunset Flip, but Samson sits on it for two. High knee gets a two count on Crews. Samson calls for the end, shushes the crowd, then Crews with a big boot and the toss powerbomb for the win.
WINNER: Apollo Crews in 12:02. Crews looked good to get the decisive win over Samson. Seeing him hit some of his moves on the larger Samson was impressive.
[Q4] Cathy Kelley talks up the Shinsuke Nakamura vs. Sami Zayn match from Takeover. Incidentally, her name is too close to "Kelly Kelly."
Zayn-Nakamura is the final Takeover recap.
Backstage interview with Zayn. He was excited for the match, but it was one of the hardest battles of his career. He respects Nakamura, and Nakamura and the fans clearly respect him. He is overwhelmed with the emotion.
Backstage with Nakamura. He talks the fans and Zayn, speaking through Funaki. He eventually pushes him aside. "Strong style has arrived!" Nakamura is advertised for next week. That'll put some butts in seats, with no sarcasm intended.
Final Reax: "Takeover: Dallas" plus possible main roster call-ups of a significant portion of the NXT roster has thrown NXT into chaos and opened things up for people to step to the challenge and claim their spot. The next few weeks will be exciting. Apollo Crews is the only one coming out of this weekend looking like a strong title contender, and with a recent Raw debut who knows if that actually makes sense. Joe is clearly still someone in the hunt as well.