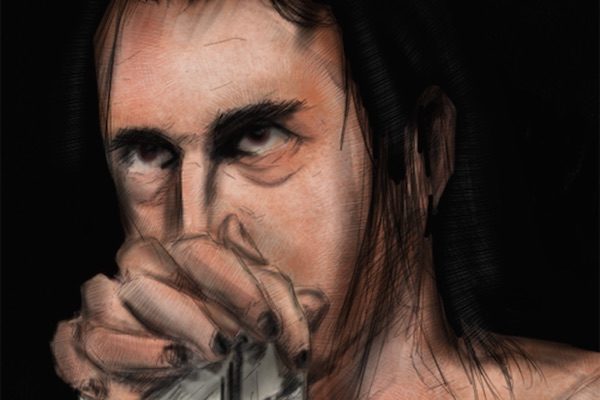 ---
SPOTLIGHTED PODCAST ALERT (YOUR ARTICLE BEGINS A FEW INCHES DOWN)...
---
Collectibles Column – Jeff Hardy, C.M. Punk, Bret Hart Top the List of Most Valuable Mattel WWE Figures
"Hey, when are you going to do another list of Mattel figures?"
That's a common email and Twitter question from readers who enjoyed Torch columns on the most valuable WWE figures from Mattel in April 2013 and July 2014. Given that it's been almost two years, it's probably time to re-evaluate the list!
This list is made up of the top 10 Mattel WWE figures from 2010 to present based on average eBay sales prices. This analysis looks at completed eBay listings for the 90-day period ending May 18, 2016.
The average (median) price was found for figures with at least 10 completed listings within the last 90 days, and any outliers were eliminated from the analysis. For example, a Triple H Defining Moments figure that apparently ended at $398 was excluded from the average because it was so much higher than the $125-$175 range at which most other listings for that figure ended.
Some of the figures on this list also appeared on lists in 2013 and 2014. There are some early figures that will probably always be key figures in Mattel's WWE line, such as the Jeff Hardy Elite prototype and C.M. Punk Straight Edge Society Ringside Collectibles exclusive.
Some older figures have made the list based on new collector interest, and some more recent figures have also made it into the top 10. Some have dropped out for a variety of reasons, such as a decline in popularity of the wrestler or an abundance of new figures of that wrestler since 2013 or 2014.
Top 10 Most Valuable Mattel WWE Figures Based on Average eBay Sales
(1) Jeff Hardy Elite Prototype (Average Sale Price: $156.46). This odd-looking figure with green face paint was supposed to be included in the first series of Elite figures when Mattel debuted its Elite line on January 1, 2010. Of course, by that time, Hardy had left WWE and been arrested on drug trafficking charges. Mattel pulled Hardy's figure from the line, but several prototypes soon surfaced.
This was one of the most volatile wrestling toys on the secondary market for years, sometimes selling as high as $1,000 and sometimes as low as $50. Over the last couple years the value has settled down into the $150 to $200 range.
(2) C.M. Punk Straight Edge Society Ringside Collectibles Exclusive ($131.56). This figure has been at or near the top of the list of hot Mattel toys ever since it was released in 2011 during WWE's Summer of Punk. The figure includes a removable mask to cover Punk's bald head and a sling for his injured arm.
The average price for this figure has increased substantially since April 2013 ($50-75) and has held steady since July 2014 ($150-$250), although there were fewer recent sales on the higher end.
(3) Kane Elite Series 12 Flashback ($121.45). Some figures catch collectors's eyes as soon as they are released, and this was one of them. Elite Series 12 marked the debut of Flashback figures after Mattel scrapped its WWE Legends line. These were released during a time when Mattel's distribution of WWE figures wasn't nearly as comprehensive as it is now, so there were parts of the country that never even saw this figure.
The average price of this figure has increased steadily since April 2013 ($60-80) and July 2014 ($60-120).
(4) Bret Hart Pink and Black Attack Ringside Collectibles Exclusive ($112.01). Funny thing about Ringside Collectibles exclusives: many times they'll hold steady at around $30 or $40 on the secondary market, and then suddenly explode. Such is this case with this Bret Hart figure, which was released in 2012 and has Bret decked out in all pink gear and includes a removable pink jacket. This figure wasn't even on the radar when the last two Mattel top 10 lists were published.
(5) Bret Hart Defining Moments Series 5 ($111.52). From a retail perspective, the Defining Moments figures were duds. They ran about $25 per figure, more than a lot of parents and casual collectors were willing to pay. As a result, many of them collected dust on retail store shelves. But over the last two years, the supply has dried up and demand for the figures has increased significantly. This figure represents Bret's look from the 1997 Canadian Stampede pay-per-view, complete with black jacket, WWF Title belt and a Canadian flag.
(6) Ultimate Warrior Legends Series 6 ($108.25). The sixth series of Legends figures proved to be the last, as Mattel scrapped the line and began including legends in its Elite line as Flashback figures. This is one of Warrior's most popular figures, as it was designed to capture his look from WrestleMania VI. In July 2014, shortly after Warrior's death, this figure was selling regularly in the $65-150 range. It has held its value well since then.
(7) Kevin Nash Elite Series 16 Flashback ($101.31). Mattel included two versions of this figure in its 16th series of Elite toys: WWF Champion Diesel and WCW Champion Kevin Nash. This was the tougher of the two figures to find, and almost immediately began selling online for $100 right after its release during the fall of 2013. It still sells regularly for right around $100.
(8) Randy Savage New World Order Ringside Collectibles Exclusive ($99.88). Like the Bret Hart Pink and Black Attack figure, the NWO Savage figure from 2012 held steady for a couple years before really taking off in value over the last year. Mattel has made many figures covering the different chapters in the career of the "Macho Man," and this is one of the most popular.
(9) Vince McMahon Toys R Us Mail Away Exclusive ($96.54). In order to get one of these mail away figures in 2011, customers had to spend roughly $80 on WWE merchandise at Toys R Us. It sold for $60-80 in April 2013 and has increased since then. Part of the appeal for collectors is that Mattel hasn't flooded the market with McMahon figures.
(10) Diesel Elite Series 16 Flashback ($94.12). This figure was overlooked by many collectors in favor of the rarer Nash figure in 2013. Since then, it has steadily increased in value, and could very well surpass the Nash figure before long.
PWTorch Collectibles Specialist Michael Moore can be reached at michaelmoorewriter@gmail.com. Follow him on Twitter @MMooreWriter.