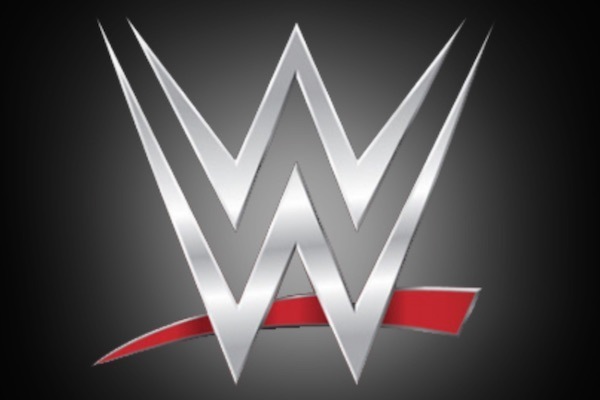 ---
SPOTLIGHTED PODCAST ALERT (YOUR ARTICLE BEGINS A FEW INCHES DOWN)...
---
WWE, Vince McMahon, and McMahon's various trusts were named as the defendants in a fresh neurological disorder/concussion lawsuit filed Monday in the U.S. District Court of Connecticut.
The suit went live Tuesday, which is also when WWE and Vince McMahon were served. WWE and McMahon have 21 days to formally respond to the suit.
Pertinent dates in the case include motions to dismiss due October 18, the Discovery period expiring January 17, 2017, and dispositive motions due February 16, 2017.
53 is the key number, as 53 former wrestlers/referees were named as plaintiffs in the suit and the attorneys listed 53 itemized complaints against WWE.
The headline plaintiffs include Jimmy Snuka, original WrestleMania headliners Paul Orndorff and King Kong Bundy, the estate of recently-deceased ECW wrestler Axl Rotten, and "Road Warrior" Animal Joe Laurinaitis – the brother of WWE agent/former Head of Talent Relations John Laurinaitis.
The suit was brought on by attorney Konstantine Kyros, who currently represents Big Vito and Evan Singleton in a separate concussion lawsuit against WWE. That case's next big legal date is August 1 when dispositive motions are due following the conclusion of the discovery period.
WWE quickly wrote off the new case in a statement to the Boston Globe. Kyros replied that it's consistent with WWE's public stance in their ongoing legal battle.
"This is another ridiculous attempt by the same attorney who has previously filed class-action lawsuits against WWE, both of which have been dismissed," WWE said in a statement. "A federal judge has already found that this lawyer made patently false allegations about WWE, and this is more of the same. We're confident this lawsuit will suffer the same fate as his prior attempts and be dismissed."
"It has been the studied practice of WWE through its counsel to denigrate the motives and integrity of anyone who is courageous enough to protest WWE's self-serving choice to ignore the human toll and health crisis that its policies, fraud, and mistreatment of its workers have created," Kyros replied.
The full list of plaintiffs include:
Joe Laurinaitis (Road Warrior Animal)
Jimmy Snuka, through his guardian/wife Carole Snuka
Paul Orndorff
Chavo Guerrero, Jr. (currently wrestles for Lucha Underground)
Chavo Guerrero, Sr.
Bryan Clark
Anthony Norris (Ahmed Johnson)
"Kamala" James Harris
Dave Hebner (former referee)
Earl Hebner (former referee, currently with TNA)
King Kong Bundy
Ken Patera
Sabu
Barry Darsow (Smash)
Bill Eadie (Ax)
John Nord (The Berzerker)
Johnny The Bull
Jumpin' Jim Brunzell
Sue Green
Angelo Mosca (King Kong Mosca)
Jim Powers
Mike Enos
"The Natural" Butch Reed
Jazz, former WWF Women's champion
Sylvain Grenier
Omar Atlas
Don Leo Jonathan
Shane Douglas
Muhammad Hassan
Henry Godwin
Victoria Otis
Judy Martin
Mark Jindrak (Marco Corleone in AAA)
Estate of Axl Rotten
Marty Jannetty
Jon Heidenreich
The Warlord
The Barbarian
"The Crippler" Larry Oliver
Bobbi Billard
Rex King
Tracy Smothers
Mantaur
Black Bart
Slick
One Man Gang
Jesse Barr a/k/a JJ Funk
Lou Marconi
Rod Price
Donald Driggers
Rodney Mack
"Outlaw" Ron Bass
Boris Zhukov
The complaint focuses on "retired professional wrestlers and performers sustaining long-term neurological injuries during their tenure with WWE." The plaintiffs allege in the 53 itemized complains that WWE created occupational hazards, controlled the nature of the performances that caused CTE and traumatic brain injuries, and "WWE routinely failed to care for the Named Plaintiffs's repetitive head injuries during their career in any medically competent or meaningful manner."
The complaint focused on WWE's "tight scripting and control" of the wrestling product, lack of employee benefits to "independent contractors" allegedly treated like employees, and WWE "fraudulently misrepresenting and concealing from the Plaintiffs the nature, extent of the occupational long-term neurological injuries that are present in each of the Named Plaintiffs as a consequence of their wrestling careers." The last item is similar to the remaining complaint in Big Vito's ongoing concussion suit against WWE.
The 214-page lawsuit breaks down the individual stories of the 53 Plaintiffs. There are numerous elements within the stories that paint WWE in a negative light, especially past messages from WWE management/officials/agents allegedly instructing wrestlers to "tough out injuries," or risk having their pay/dates reduced.
– Included is the story of Axl Rotten, who died in February. The complaint alleges that Knighton went through "WWE's Rehab Wellness Program in 2009 for a thirty-day detox, and upon information and belief was told by WWE staff that administers the drug and alcohol program that he could not
return to the program again because of his limited WWE career.
"Knighton was thus shut out of future WWE rehab by the unilaterally administered WWE drug and alcohol program. After retaining counsel to investigate his claims, Knighton died of a drug overdose on February 4, 2016 in a McDonalds in Maryland. Knighton suffered numerous and repeated head injuries during his WWE career and suffered from neurological injuries and cognitive difficulties, including, but not limited to, headaches, dizziness, loss of memory. Knighton's brain tissues are being analyzed by Dr. Bennett Omalu for evidence of CTE."
From the headline Plaintiffs in the case, "Road Warrior" Animal's story boils down to his brother, Johnny Ace, being a long-time senior WWE executive and "close associate" of Vince McMahon, but he feels cast aside despite being part of "arguably the most well-known tag team in WWE history" with the deceased "Road Warrior" Hawk. The complaint reads: "Laurinaitis continues to receive royalties from his WWE performances, along with letters offering drug and alcohol rehabilitation. Laurinaitis suffers from cognitive difficulties, including, but not limited to, headaches, dizziness, loss of memory, and fatigue."
There are also details on "Kamala" James Harris, who has lost body parts from his battle with diabetes. Included are details on WWE's offer to help. "Harris is currently on twice-weekly dialysis. He is on SSDI and Medicare/Medicaid and is in debt for unpaid medical bills," the complaint reads. "Having suffered countless and repeated blows to the head throughout his notable WWE career, Harris is suffering from cognitive difficulties, including, but not limited to, headaches, dizziness, loss of memory, and fatigue, is on medication for depression as well as generally poor health. The WWE sends him 'Wellness Letters' offering drug rehab and suicide hotline as well as paying him royalties. Harris's last check paid to him in March 2016 was for $98.01 for his annual quarterly royalties for his performances."
– Overall, the Plaintiffs are seeking a jury trial and nine relief items, including medical monitoring, compensatory and punitive damages against WWE and McMahon, damages for "pain & suffering," relief for the spouses of the affected wrestlers, attorney fees covered by WWE, WWE to discontinue profiting from the wrestlers, and WWE to be punished for an "unjust and unlawful fraudulent pattern and practice of misrepresenting, concealing, and omitting necessary information from Plaintiffs."
The complaint alleges at the conclusion: "Defendants (WWE/McMahon) have willfully and consciously engaged in a massive and profitable scheme, pattern and/or practice of misrepresenting Plaintiffs's employment, fraudulently concealing and omitting the long-term injuries the Plaintiffs suffered, and failing to uphold their duty to provide Plaintiffs with necessary care and treatment, expressly designed to enrich Defendants at the expense of Plaintiffs.
"The Defendants have obtained substantial benefit as a direct result of their fraudulent misrepresentation, concealment, and omission, which in equity and good conscience they should not be able to keep."
– The legal filing received worldwide mainstream news attention on Monday and Tuesday. Besides the Globe, which recently started covering the Big Vito lawsuit, coverage included the New York Times, Bloomberg, Daily Mail (U.K.), NBC News, Reuters, Time Magazine, ESPN, the AP, and more outlets.