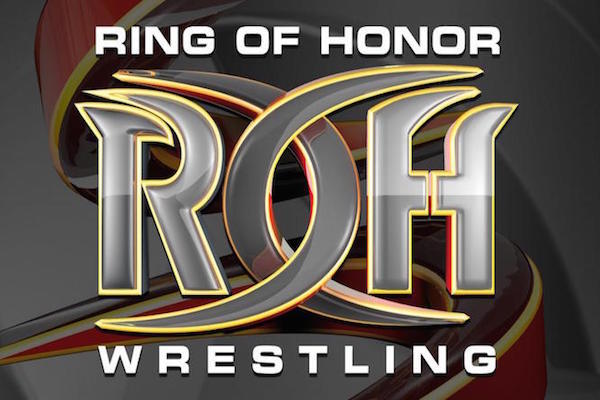 ---
SPOTLIGHTED PODCAST ALERT (YOUR ARTICLE BEGINS A FEW INCHES DOWN)...
---
ROH TV Report
Aired September 11, 2016 in syndication
Aired September 14, 2016 on Comet TV
Taped August 20, 2016 in Las Vegas, Nev.
Report by Mike Metzger (@md0uble), PWTorch contributor
Clips aired from last week's episode when new ROH World champion Adam Cole and Bullet Club celebrated Cole's title win at Death Before Dishonor. They were eventually interrupted by former champ Jay Lethal, who introduced NJPW's Los Ingobernables as having his back against Bullet Club. The video package then cut to ROH matchmaker Nigel McGuinness announcing a six-man tag match between Cole/Page/Takahashi and Lethal/Naito/EVIL that will take place on tonight's show!
The ROH TV opening aired.
1 – BULLET CLUB (ROH World champion ADAM COLE & "HANGMAN" PAGE & YUJIRO TAKAHASHI) vs. JAY LETHAL & LOS INGOBERNABLES (TETSUYA NAITO & EVIL) – six-man tag team match
Kevin Kelly referenced the bond that was formed between Lethal and Los Ingobernables at the co-promoted Honor Rising shows last February. EVIL and Takahashi started the match. Takahashi bit EVIL's thumb, but EVIL responded by sticking that thumb in Takahashi's eyes. Cole tagged in, but EVIL then tagged Lethal! Cole quickly tagged out of the match, as the show cut to its first commercial break at the 1:09 mark in the match.
[Commercial Break]
Back at 3:39, Naito knocked Page to the outside and then dropped down to lay out on the mat. "Naito" chants as Page re-entered. Page tagged Cole, though. Lethal tagged himself in, but Cole again tagged out quickly. Lethal tagged Naito, but Cole tagged back in and attacked Naito from behind. Naito fought back and stomped Cole in the corner before posing for the crowd. Lethal asked Naito for a tag. Naito walked over and faked the tag a couple of times, until Lethal eventually reached over and tagged himself in!
Lethal went after Cole in the corner. Cole tried to fight out, but Lethal knocked him down with a chop and then stomped him. Both men traded kicks mid-ring, until Lethal eventually won out with an enziguri. Cole tagged Page. Lethal went for the tag, but Naito pulled his own hand away. Page stomped on Lethal, as Naito and EVIL appeared to be walking out on Lethal. Naito said, "adios," as he and EVIL walked to the back. Page was in firm control of Lethal, as the show cut to another break at 7:40.
[Commercial Break]
(During the break, clips aired of ROH TV champion Bobby Fish successfully defending his title against Mark Briscoe at Death Before Dishonor. Fish will defend his title against NEVER Openweight champion Shibata in tonight's main event!)
Back at 10:40, Page was still working on Lethal. He dragged Lethal to Bullet Club's corner and tagged Takahashi. Lethal tried to fight out of the corner, but the numbers game was too much for him. Takahashi scored a nearfall on Lethal and then tagged in Cole. Cole mockingly crawled over to Lethal's corner to illustrate that Jay's partners had walked out on him. Cole continued to showboat, as Michael Elgin's familiar music blared throughout the arena! Meanwhile, Lethal hit a Lethal Combination on Cole. Elgin walked over to Lethal's corner and somehow tagged into the match!
Elgin attacked all three members of Bullet Club. They held him at bay for a moment, but "Big Mike" eventually hit a double-powerslam on Page and Takahashi! Cole attacked Elgin from behind, but Elgin picked him up and then powerslammed him! Elgin went for the cover, but it was quickly broken up. "Big Mike" continued to pound away on Page and Takahashi. Elgin charged at Takahashi, but ran right into a Stun Gun across the top rope, immediately followed by a slingshot lariat from Page! Cole went up top to finish off Elgin, but then Kyle O'Reilly's music played!
Elgin began to fight back against Bullet Club and then made the tag to O'Reilly, who had also been added to the match apparently. O'Reilly cleaned house, before trading blows with Cole in the center. O'Reilly came out on top of the exchange and then charged at Cole in the corner with a forearm. He hit a Tornado DDT and then hung on for a brainbuster, but Page broke up the pin. The match was then interrupted by yet another commercial break at 16:10.
[Commercial Break]
Back at 18:40, O'Reilly nailed Page and Takahashi with a rebound lariat. Cole interjected, but O'Reilly was able to lock him into a cross arm-breaker! Cole tried to fight out, but O'Reilly was able to hyper-extend the arm. Cole eventually escaped, however, and stomped Kyle in the head until the hold was broken. Cole went for a superkick but O'Reilly caught him! They jockeyed for position until Cole eventually nailed O'Reilly with the superkick. Both men were down on the mat at 20:00. Lethal and Takahashi tagged in, and then they traded blows in the center. Lethal rolled up Takahashi for two, and then immediately hit a Lethal Injection for the victory.
WINNERS: Jay Lethal & Michael Elgin & Kyle O'Reilly via pinfall in 21:00.
ANALYSIS: This was more of a half-hour angle than a match. There was good action throughout, but Elgin and O'Reilly just walking out and automatically becoming part of the match came across as more of that "fake pro wrestling stuff." Still, it was a clever way to feature Cole's past, present, and future title challengers in Lethal, Elgin, and O'Reilly. Really hard to rate, especially with all the commercials, but fun for what it was. (**1/2)
Backstage: ROH TV champion Bobby Fish talked himself up, while clips of him in action were shown. Fish said that everyone could rest well knowing that people like Bobby Fish would bring violence to people like Shibata on their behalf. Fish referenced his win over Tomohiro Ishii earlier this year, but then clips of Shibata defeating Silas Young at Death Before Dishonor were shown. Fish promised that things would not end well for Shibata because tonight Shibata's fate was in his hands.
[MM Reax: Pretty generic promo from Fish where the viewer isn't quite sure if he's a face or a heel.]
[Commercial Break]
Last week: ROH World Tag Team champions The Addiction stood atop a ladder to symbolize that they were at the top of the tag team divisions of both ROH and NJPW. ROH matchmaker Nigel McGuinness wanted them to prove that they were the best, so he announced that Daniels and Kaz would be defending the ROH World Tag Team Titles in a three-way Ladder War against The Motor City Machine Guns and The Young Bucks at All Star Extravaganza. The Addiction's comical backstage reaction was also shown.
Backstage: The Addiction formally responded to the announcement of their title match at All-Star Extravaganza. Kaz talked about how all the Machine Guns did was point at their hands, while The Young Bucks counted their t-shirt money. Daniels claimed that they beat The Machine Guns and The Bucks several times, but would do it once more to prove they were "the best in the biz-i-ness."
Ringside: Kevin Kelly announced that Jay Lethal had been pacing back-and-forth since the conclusion of the previous match. Lethal grabbed the mic and declared that Naito had made the biggest mistake of his life. Lethal said "it would not go unanswered" and that they would settle it "sooner rather than later." Nigel McGuinness quickly stood up and announced that Lethal would face Naito at All-Star Extravaganza. Nigel warned Lethal, however, referencing what happened the last time Lethal begged him for a match.
Kevin Kelly quickly ran down the All-Star Extravaganza card.
2 – ROH TV champion BOBBY FISH vs. NEVER Openweight champion KATSUYORI SHIBATA – ROH TV Title match
"Shibata" chants to start. The Code of Honor was adhered to when Shibata aggressively slapped Fish's hand. On commentary, Kevin Kelly talked about how Shibata had agreed to fulfill the ROH TV champion's contractual obligations if he won the title, as a stalemate broke out around the 0:40 mark. Shibata grabbed a chin lock and then kicked Fish hard in the back. He then applied the figure-four leglock. Fish attempted to turn it over and eventually did so. Unfortunately for Fish, Shibata rolled the hold back into its original position! Fish again reversed the pressure, but Shibata rolled into the ropes to force a break, as the show cut to a commercial at the 2:44 point in the match.
[Commercial Break]
Back at 3:44, Fish was still in control. Nigel McGuinness described how Fish gained the upper-hand with a Dragon screw leg whip during the break. Fish continued to work on the leg, before Shibata rolled to the outside. Shibata eventually re-entered, but Fish was right there with some stomps. Fish hit a slingshot senton that showed some light. He went for the cover, but Shibata kicked out at two. Fish worked on the leg some more and then hit a snap suplex. He went for another cover, but Shibata kicked out at one! Fish hit a snapmare and then applied a chin lock at the 6:10 mark. Fish kicked Shibata in the back and scored another nearfall.
Prince Nana joined the commentators at ringside, since his client Donovan Dijak was slated to face the winner of this match at All Star Extravaganza. Meanwhile in the ring, Fish continued his onslaught with some kicks to the body. Shibata shrugged it off and asked for more, prompting Fish to happily oblige! Shibata got to his feet and then both men traded blows. Fish clotheslined Shibata in the corner, but Shibata came right back with a running boot into the opposite corner! Shibata then hit a beautiful basement dropkick in the corner and hit a double underhook slam. He went for the cover, but Fish kicked out at two!
Shibata then applied a rear naked choke. Fish struggled on his feet, but then made it to the ropes. Shibata went for the Penalty Kick, but Fish reversed into a spinebuster and then applied the Fish Hook! Shibata struggled, while Nigel McGuinness explained that Fish didn't have the hold on all the way. Shibata grabbed Fish's ankle and wrenched on it! Fish responded by hyperextending Shibata's ankle! Both men struggled for a moment, before rolling over to the ropes as the show cut to its final break at 10:29!
[Commercial Break]
Back at 11:29, Fish was nailing Shibata with some knee strikes to the head. Shibata responded with a bicycle kick, but Fish came right back with an exploder suplex. Shibata shot right back up with fighting spirit and then nailed a German suplex! Both men got to their knees and traded blows. They eventually got to their feet and exchanged more forearms. Fish came out on top with some elbows, but Shibata grabbed hold of Fish and took him down with a legsweep! Shibata hit a butterfly suplex and rolled over, but Fish kicked out. Shibata immediately applied a armbar, but Fish quickly broke out and reversed. This was short-lived, however, as Shibata countered back into an armbar! Shibata attempted to transition into a triangle choke, but Fish was able to roll him up into a leverage pin for the victory!
WINNER: Bobby Fish via pinfall in 13:50 to retain the ROH TV Title.
ANALYSIS: Solid main event. Some compelling storytelling throughout, with Fish working the leg and Shibata eventually making the comeback. While not quite at the NEVER Openweight level, there were some stiff trading-blows sequences and the submission reversals were insane. In the end, Fish looks stronger than ever after beating another top NJPW star, and ROH actually looks like it's in the same league as New Japan. (***3/4)
After the match, Donovan Dijak walked out and stared down Fish from the entranceway. A graphic was shown hyping their title match at All Star Extravaganza. They cut to ringside, as Fish and Shibata got into each other's faces. Shibata signaled for one more title shot and Fish said he "would love it." The fans applauded, as the camera shot back to Kevin Kelly and Nigel McGuinness. Nigel happily announced that a year had passed, therefore Steve Corino would make his triumphant return to ROH next week!
FINAL REAX: Fun show. The TV product has vastly improved in the last few months with a tighter taping schedule. The PPV hype has been a lot more coherent as well. There are still many bigger-picture issues ROH faces, including the possible exodus of top talent at the end of the year. At the very least, ROH is making some much-needed improvements to aspects it has more control over. There has been more of a focus on homegrown talent like Bobby Fish, Donovan Dijak, and Dalton Castle recently, which had been sorely missing for the past couple years during the infancy of the ROH-NJPW partnership. ROH still has some backstage issues it needs to clear up, but at least the company is consistently delivering a solid TV and PPV product in the meantime.