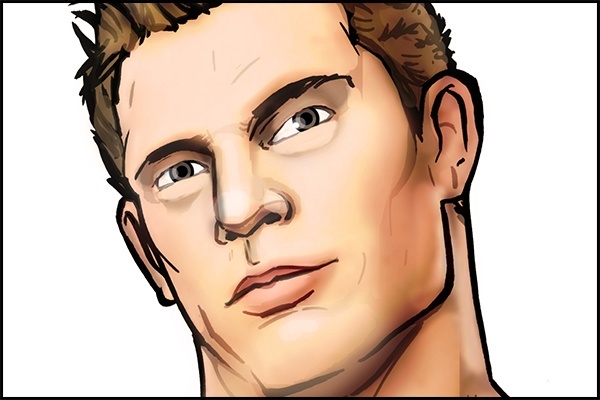 ---
SPOTLIGHTED PODCAST ALERT (YOUR ARTICLE BEGINS A FEW INCHES DOWN)...
---
WWE SMACKDOWN LIVE EVENT
DECEMBER 5, 2016
TYLER, TEX.
REPORT BY NICHOLAS CANNELLA, PWTORCH CORRESPONDENT
Tonight WWE had a house show in Tyler featuring the wrestlers from the Smackdown brand in the aftermath of the TLC PPV. Due to the events last night at TLC, the card was changed up a lot. The original card advertised in past couple weeks was A.J. Styles vs. Dean Ambrose in Street Fight for the WWE World Title with James Ellsworth as Special Guest Timekeeper and Dolph Ziggler vs. The Miz for the IC Title.
It was announced earlier in the day online through different wrestling sites that Styles injured his right ankle last night at TLC, therefore now he would not be able to compete tonight, so the main event was now changed to Miz vs. Ziggler vs. Ambrose for the IC Title in a Triple Threat. This main event change was announced as each of them made their ring entrances and there was no mention of Styles being injured.
Other advertised matches were Kane & American Alpha vs. The Wyatt Family, Becky vs. Alexa Bliss vs. Naomi vs. Nikki vs Natalya vs. Carmella in a six-way for the Smackdown Woman's Title, Slater & Rhyno vs. USOs vs. Breezeango for the Smackdown Tag Titles.
The Triple Threat Smackdown Tag Team Title match did not happen because Orton & Wyatt beat Slater & Rhyno to win the Smackdown Tag Titles at TLC. It was changed to Slater & Rhyno vs Breezeango. The six way women's match became Nikki vs. Natalya vs. Carmella and Alexa Bliss defended her Smackdown Woman's Title in a rematch against Becky. Onto the results…
(1) The Hype Bros & Jack Swagger & Apollo Crews defeated The Vaudevillians & The Ascension in an eight-man tag match. Swagger made Victor tap out to the anklelock.
(2) Baron Corbin defeated Kalisto. Corbin got a mixed reaction and Kalisto was pretty over with crowd. They went back and forth a bit but Corbin hit the End of Days fairly quickly for the win. Curt Hawkins came to the ring after and challenged Kalisto to a match, while he was still selling on the mat after the loss.
(3) Kalisto defeated Curt Hawkins in two minutes with the Salida Del So.
(4) Nikki Bella defeated Carmela and Natalya in a Triple Threat Match. Nikki pinned Carmela after dropping the Rack Attack 2.0 Great work by all Three woman with lots of action and the Heat between Nikki and Carmela showed throughout the contest. Nikki and Natty both received really good pops and Carmela had heat.
(5) Kane & American Alpha defeated Randy Orton & Bray Wyatt & Luke Harper. Everyone was really over in this match. Orton got a lot of cheers and fans frequently chanted for the RKO whenever he was in the ring. At one point while Luke Harper had tossed Chad Gable to the floor, Bray Wyatt stole his headband and was wearing it for the rest of the match. Orton teased the RKO early but tagged in Luke Harper. Most of the match seemed to be built around building to Kane. There were multiple chants of "We want Kane" and the match ended with him getting in briefly and hitting a chokeslam on Harper for the pin. Orton started entering the ring during the count but just watched the pin happen instead of breaking it up.
(6) Heath Slater & Rhyno defeated Breezeango. Rhyno pinned Breeze after hitting the Gore. Good tag team action here and Slater and Rhyno received good pops and Breezeango were booed.
(7) Alexa Bliss defeated Becky Lynch to retain the Smackdown Woman's Championship. Alexa pinned Becky with a roll up and hand full of tights. Great rematch from last night with both women working hard. Becky had much of the crowd behind her and Alexa played her heel role as usual.
(8) The Miz (w/Maryse) defeated Dolph Ziggler and Dean Ambrose in a Triple Threat Match to retain the Intercontinental Championship. Great main event with lots of action and near falls. James Ellsworth was spotted hiding from Dean in the corner by the stage entrance throughout the match. At the end of the match Ellsworth was at ringside where Dean left and chased him around the ring to the back. Dolph almost had the match won, but he was distracted by Maryse so Miz rolled him up with a hand full of tights for the win. Afterward, Dolph hit Miz with a superkick into Dirty Deeds from Ambrose to send the crowd home happy. Miz is such a great heel and received much heat for it. Both Ambrose and Ziggler were really over as the fan favorites.
NOTES: Overall great show despite the fact A.J. Styles was not there, but hopefully the World Champ has a quick recovery. It was really cool to see the Intercontinental Title defended in the main event for a change which isn't often… The Oil Palace was about half full with a hot crowd.
NOW CHECK OUT THE PREVIOUS LIVE EVENT REPORT: 12/3 House of Hardcore in Waukesha, Wisc.: Mickie James, Angelina Love, Dreamer, Al Snow, Abyss, Colt Cabana, Mr. Anderson, Nese, Cross,
---
Please send any news tips and results to: pwtorch@gmail.com. For instance, let us know if you hear a pro wrestling reference on a popular talk show, see a pro wrestling related Tweet or Instagram from celebrity, hear an ad for matches advertised for an upcoming WWE event, or anything else pro wrestling related that'd be of interest to our readers. If you attend a live event, please send results. We don't set up correspondents ahead of time and count on readers like you to send an email with a report on live events you attend – not just WWE, but also ROH, NXT, international groups. and anything else.