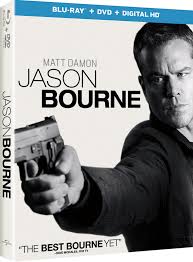 ---
SPOTLIGHTED PODCAST ALERT (YOUR ARTICLE BEGINS A FEW INCHES DOWN)...
---
THE PULL LIST (VOL. 14)
"The Pull List" is a feature column that will take a look at a mix of the most noteworthy topics in wrestling, comics, books, Movies & TV Blu-Ray releases, and videogames along with reviews and commentary in each category.
2016 MOTY TOP 10 LIST
This is a running list of the top 10 matches of 2016 ranked at ****1/2 or higher. This list is based on what I've seen so far and I will be updating the list as I catch up on my wrestling viewing for this year. I will eventually make a separate post of my entire 2016 MOTY list and keep it updated regularly. I will also update the top 10 list in this column.
(1) Kenny Omega vs. Tetsuya Naito, "G1 Climax 26: Night 18," Aug. 13, 2016, (*****)
(2) ROH World Tag Team Champions The Addiction (Christopher Daniels & Frankie Kazarian) vs. The Young Bucks (Matt & Nick Jackson) vs. The MCMG (Chris Sabin & Alex Shelley, ROH, "All-Star Extravaganza VIII," Sept. 30, 2016. (*****)
(3) IWGP Hvt. Champion Kazuchika Okada vs. Tomohiro Ishii, NJPW, "G1 Climax 26: Night 13," Aug. 6, 2016. (*****)
(4) IWGP IC Champion & CMLL Lige Elite World Champion Michael Elgin vs. Kenny Omega, NJPW, G1 Climax 26: Night 8, July 30, 2016. (*****)
(5) Shinsuke Nakamura vs. Sami Zayn, NXT, "NXT Takeover: Dallas," April 1, 2016. (*****)
(6) IWGP Hvt. Champion Hiroshi Tanahashi vs. Kazuchika Okada, NJPW, "Wrestle Kingdom 10," Jan. 4, 2016. (*****)
(7) Will Ospreay vs. Zack Sabre Jr., EVOLVE, "EVOLVE 58," April 1, 2016. (*****)
(8) Kenny Omega vs. Hirooki Goto, "G1 Climax 26: Night 19, Aug. 14," 2016. (****3/4)
(9) IWGP Hvt. Champion Kazuchika Okada vs. Hiroshi Tanahashi, "G1 Climax 26: Night 17," Aug. 12, 2016. (****3/4)
(10) IWGP IC Champion & CMLL Lige Elite World Champion Michael Elgin vs. Katsuhika Nakajima, "G1 Climax 26: Night 18," Aug. 13, 2016. (****3/4)
NEW VIDEOGAME RELEASE
NBA 2K17
"NBA 2K17" is the best edition in the long-running series to date. Last year, the game took a big step towards more realistic gameplay. No longer could you simply drive to the basket at will and easily drain jumpers one after another. Players had to work to get to the hole utilizing screens, passing, and chaining together dribble moves with the joystick. I really enjoyed "NBA 2k16," but the gameplay this year just feels so much better.
If you step back and watch the gameplay, you would think you're watching a real NBA game at times. Teams act like a real NBA team would for the most part on offense and defense. I've put a ton of hours into the game since it was released and there are some elements of the gameplay that bother me.
Players often get stuck in animations resulting in some awkward moments on the court, especially when a guard or big man lose control of the ball. Charges are also awkward this year. I've seen a ton of charges where the player on offense with the ball dribbles at the defender and the defender doesn't fall down, but the offensive player is called for a charge. Finally, one thing that really will drive a lot of people crazy is the celebration animation. If you make a big shot down the stretch and there's a little time left, watch out, as the player that made the shot for you might celebrate a little too long as his man blows up the court with the ball.
Online play is hit and miss. I really enjoy playing the game online, but the defensive A.I. just isn't up to par. Players can spam certain types of plays and if you're on defense, you have to try to control as many of your defenders as possible to ensure your coverage isn't exposed for an easy bucket.
On the other hand, there's so many things about this game to love. The shot meter is much improved and it's a blast to fill the meter to green when you're shooting a deep three and know it's going in. The arenas, crowds, and announcing is top notch. I rarely hear recycled commentary.
The realism and tiny little touches put into the game really shine through this year. If you are blowing a team out in their gym, the crowd will go home early. If you watch the crowd, you can see fans taking selfies in the front row under the basket. Another nice touch is that if your player can't reach the board, they will try to tip it to a teammate. It's the little touches that make NBA 2K17 stand out as a great name.
There's all sorts of game modes. You can scan your face into the game with the fantastic NBA 2K17 app and level your player up in MyCareer. This mode also features a cool storyline that highlights you and your teammate and friend trying to get on the same page. My GM allows you complete control of an NBA franchise and there are so many modes in this game that there's likely something to satisfy everyone whether it's arcade style basketball.
My favorite mode remains MyTeam, which allows you to collect cards that grant you access to players of different levels by buying packs of cards through micro transactions or by earning MT. 2K has really flushed out this mode this year with content. As the NBA season has unfolded, "Moments" challenges have been dropped for a limited time to allow you to try to duplicate the feat of a certain player on a certain night. For example, after Klay Thompson dropped 60 points, players that have his card can take Thompson to the court to try to duplicate his feat for a big MT award.
2K has also done a fantastic job with themed packs posted up for a sale for a limited time in this mode. Another nice addition to the MyTeam collection are "Moments" cards. 2K started out players lower than normal this year in their initial packs. So for example, if LeBron James started as a sapphire, when he had a big game a ruby version of his card at a higher overall rating was inserted into League Packs.
Overall thoughts: (9.0) – This is the best gift you can give to a basketball fan during the holiday season. This is a tremendous simulation of basketball the captures the atmosphere of the game on the courts and in the stands. The graphics and presentation of the game are incredible. Some players look too skinny, but that's the exception and not the norm in this game, as just about everything in this game looks incredible. As I noted, there is room for improvement to some of the elements of the core gameplay. Once 2K fixes those issues, they will have created a perfect basketball game. There's a ton of game modes for fans to try out both online and offline. 2K could rest on their laurels, as they are the only game in town, but the last two years the developers have taken a very good basketball game and made it great.
You can purchase "NBA 2K17" at most retail stores where videogames are sold and on amazon.com.
NEW MOVIE BLU-RAY RELEASE
JASON BOURNE
Matt Damon is back reprising his role as action hero Jason Bourne in the latest installment in the Bourne franchise. When "Jason Bourne" was released earlier in the year, it had been almost ten years since the last movie in the series, but the action, script, and acting in the movie make it a worthwhile addition. This time around, Bourne is looking for more answers about his past and the circumstances surrounding his father's death, which he finds out is tied with the CIA project named Treadstone. Bourne has been of the grid with the CIA looking for the chance to bring their former operative back into the fold.
Bourne doesn't say much at all during the movie, so the audience is left to rely on his flashbacks and CIA director Robert Dewey (Tommy Lee Jones), The Asset (Vincent Cassel), and CIA agent Heather Lee (Alicia Vikander) to carry the action. Dewey doesn't want Bourne to discover his past and it seems to be tied with information about the CIA's operations becoming public, as Dewey works closely with a young tech developer named Aaron Kalloor (Riz Ahmed).
There's not a lot of depth to the movie, but the action is enough to hold viewers over through the two hour running time. Dewey tries to keep tabs on Bourne all across Europe remotely each time he surfaces and uses The Asset to go after him with remote tracking from the U.S. There is some intrigue in the plot, as while Dewey tries to track down and kill Bourne, Heather Lee covertly shows Bourne she has an interest in helping him find out about his past. She even manages to get Dewey to let her try to bring Bourne in on her own, but the audience is left to wonder about her motivations.
I enjoyed the build of the movie as Bourne and The Asset with the aid of Dewey played a game of cat and mouse across the globe. The Asset also having ties to Treadstone was a nice plot twist. There's some really cool fight scenes in the movie as well between Bourne against a variety of opponents with the highlight being the climactic fight scene between Bourne and The Asset, which has a really cool setting and some unique back and forth exchanges following one heck of a car chase.
Overall thoughts: (8.0) – I'm not looking for depth in action movies most of the time and there's not a lot of depth to "Jason Bourne," but this is a darn good action film that build to a great climax. Jones is very good in his role as the unlikable CIA director that's looking out for his own self-interests when it comes to bringing Bourne in. The film has some really nice set pieces and overall if you're a fan of the series, you'll really enjoy its return.
The Blu-ray extras are satisfying as well. I particularly liked the "Bourne to Fight" section, which gives an in-depth behind-the-scenes look at the different fights in the movie. This section of the special features is split into three sections and features some interesting commentary from those involved in putting the fight scenes together. "Shutting Down the Strip" is another really good extra feature on the Blu-ray that shows how the crazy car chase scene in Las Vegas was put together. Thumbs up!
You can purchase the "Jason Bourne" Blu-ray, DVD, & Digital HD combo pack at most retail and online outlets.
Listen below to my exclusive interview with "Jason Bourne" fight coordinator Roger Yuan discussing his experience working with Matt Damon and putting together all of the fantastic fight scenes in the movie. 
***
Email Sean at pwtorchsean@gmail.com
Like the Radican's Wrestling Community Audio Facebook fan page at Facebook.com/SeanRadicanRWC
Follow Sean on Twitter at Twitter.com/seanradican