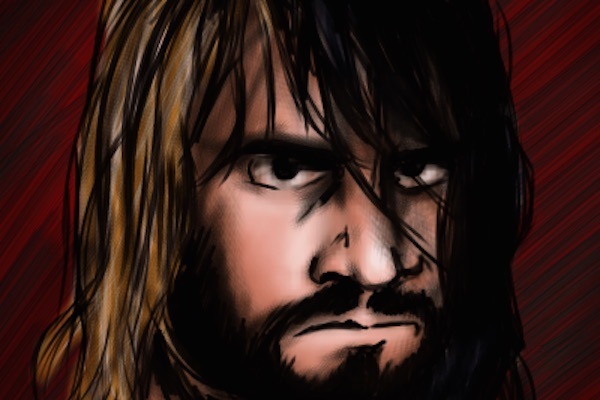 ---
SPOTLIGHTED PODCAST ALERT (YOUR ARTICLE BEGINS A FEW INCHES DOWN)...
---
WWE RAW HOLT REPORT
MARCH 14, 2017
DETROIT, MICH. AT JOE LOUIS ARENA
REPORT BY JON G., PWTORCH CORRESPONDENT
Pretty good size crowd considering the snowy conditions in Detroit. Here's a few notes:
– They were selling a "Last Go at the Joe" shirt with all of the big events at Joe Louis Arena listed on the back. (There is another event scheduled this summer, though.)
– Matches taped for the WWE Main Event program were Axel defeating Bo and Gallagher defeating Noam Dar.
– Lots of boos for Goldberg during the Raw opening video
– Big pop for Brock Lesnar to start the show. Outside of the one "Goldberg" chant, the fans were behind Brock.
– Sasha Banks was over big with the fans. When Dana Brooke made her turn on Charlotte, she did get a loud "Dana" chant.
– Akira Tozawa's grunt noise (?) was over with the fans and T.J. Perkins got some "T.J." chants when he went on a run late in the match.
– Chris Jericho was over big time in Detroit. Outside of a small pop when he came out, Owens was booed
– Pretty loud "We want Balor" chant while Kevin Owens and Samoa Joe went on the attack after the match
– The most surprising part of the New Day segment? Xavier actually saying, "Back to you, Cole"
– Crowd was 50/50 on Reigns. There were a lot of kids in the crowd, so I'm guessing that had a lot to do with it. The crowd brutalized Roman at Raw last year.
– Roman calling out Undertaker and the lights going out, only to lead to a WWE 2K commercial was pretty cruel!
– Did not expect Shawn Michaels at all. Major pop for him. Reigns got a lot of heat from the crowd during that promo.
– After Strowman took out Reigns on the ramp, there was a really loud "Thank you, Strowman!" chant
– Was a bit dissappointed with the reaction for Austin Aries. I'm guessing that had to do with the younger members of the crowd not knowing him.
– Bayley's entrance got a big pop, but the crowd was quiet during the match as Nia Jax mostly dominated.
– Crowd interrupted both Stephanie & Triple H with "C.M. Punk" chants
– Seth Rollins was over big time!
– After Raw, Reigns came to the ring and said he's not leaving until he gets his hands on Strowman. Braun hit the ring and they brawled for a minute and Roman hit the spear and celebrated in the ring.
– Was really surprised they didn't do anything special for Joe Louis Arena in terms of showing highlights of big moments during the commercial breaks. And it turns out their actual last show will be a live event in July.
– Solid show. I didn't feel that it dragged as I've seen other episodes of Raw do. Tough to top Shane returning when Raw was here last March!
---
Please send any news tips and results to: pwtorch@gmail.com. For instance, let us know if you hear a pro wrestling reference on a popular talk show, see a pro wrestling related Tweet or Instagram from celebrity, hear an ad for matches advertised for an upcoming WWE event, or anything else pro wrestling related that'd be of interest to our readers. 
If you attend a live event, please send results. We don't set up correspondents ahead of time and count on readers like you to send an email with a report on live events you attend – not just WWE, but also ROH, NXT, international groups. and anything else.