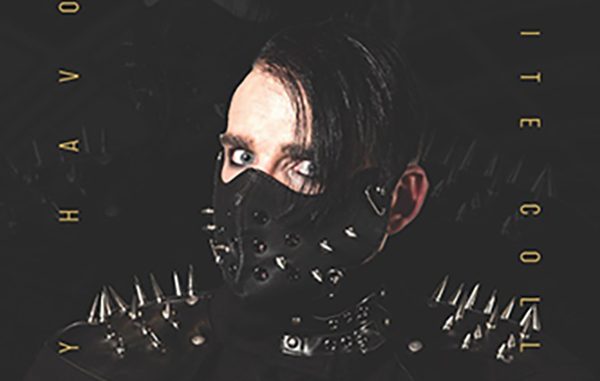 ---
SPOTLIGHTED PODCAST ALERT (YOUR ARTICLE BEGINS A FEW INCHES DOWN)...
---
Topps sent wrestling card collectors into a bit of a frenzy last week with the news that the company will include certified autographs of The Undertaker in some of its 2017 WWE products.
According to a news release from Topps, Undertaker's autographs will begin appearing in WWE trading card sets starting May 3, when Topps releases 2017 Topps WWE. The "Dead Man's" signature will also appear in 2017 Topps WWE Undisputed (due out June 23) and 2017 Topps WWE Heritage (August 2).
Topps released preliminary promotional images of what the 2017 Topps WWE and 2017 Topps WWE Heritage cards will look like. Both pictures seem to indicate that cards will feature sticker autographs, and will not be signed on-card. Topps' high end wrestling product, Undisputed, typically includes mostly on-card autographs, but Topps has not revealed any images of what Undertaker's card in that product will look like.
Undertaker's autograph is one of the scarcest and most valuable in the hobby. His signature has only appeared in two trading card products before: 1994 Action Packed WWF and 2001 Fleer WWF Raw is War.
The 1994 Action Packed card is the easier of the two to find, and also the more affordable. Action Packed cards were thick, 3D-type cards produced in the early 1990s. They featured embossed photos of the wrestler on the front, so that the wrestler would pop out from the rest of the card. Each of the basic cards in the 1994 set featured a gold facsimile of the wrestler's signature.
In addition to the basic set, 1994 Action Packed WWF also included two certified autographs inserted at a rate of 1:480 packs: Undertaker and Randy Savage. The Undertaker autograph is identical to his basic card from the set, but features his signature in gold ink on the front and the word "prototype" on the back. The card is also serial numbered out of 500 on the back.
Undertaker's 1994 Action Packed autograph can be very condition sensitive due to several factors. Because of the way were cards were made with the 3D embossing, cards are often chipped, miscut or bent. In addition, the embossing sometimes hurts the quality of the autographs. Undertaker has a big, detailed signature and he only had a limited amount of space to sign this card. In many instances, he signed mostly on the flat background of the card, but parts of the signature were signed over his embossed picture, usually his right leg. This
can sometimes lead to breaks in the signature or smudging in the ink. This card typically sells in the $75-$200 range, depending on the condition of the card and the quality of the autograph.
Undertaker's only other autograph up until now is from the 2001 Fleer WWF Raw is War Product. Released in the summer of 2001, the card has a picture of Undertaker from his "American Badass" days. Compared to the Action Packed card, the Fleer card has much more open space, which usually resulted in a much larger and sometimes cleaner signature. This card is tough to find and when it does surface, sellers often want an exorbitant amount of money, often in the $500-$800 range. Realistically, you should expect to pay around $300-$400 for this card.
Golden Stars Issues Limited Jimmy Havoc Cards
Golden Stars, a small card company based in the UK, is issuing a special three-card package of British star Jimmy Havoc. Each set costs £24.95 (about $30 U.S.) and includes three different signed trading cards of Havoc. Only 15 total sets are being produced, so each card will be serial numbered to just 15. In addition, each set also includes a signed 8×10 from Havoc.
More information on these cards is available at golden-stars.co.uk.
Edge Featured in new "Flash" Set
If you're a hardcore autograph collector, you probably have a certified Edge autograph from one of several Topps products. But do you have an Adam Copeland autograph?
Edge, who plays Al Rothstein (aka Atom Smasher) on the "Flash" TV series, is featured in the 2017 Flash Season 2 trading card set from Cryptozoic. He signed the card using his given name, and also included different inscriptions on some of the cards.
A release date for Flash Season 2 has not been released, but more information is available at cryptozoic.com.
Chyna Autograph Included in New Leaf Cards
Leaf Trading Cards will unleash its first wrestling product of 2017 this spring, 2017 Leaf Originals Wrestling. Like previous wrestling offerings from Leaf, this product features on-card autographs on colorful artwork, rather than photographs. Each box delivers five autographs, including serial numbered parallels, alternate artwork cards, and redemption cards for the original artwork used to create the cards.
A firm release date has not been revealed, but Leaf is targeting an April or May release. Autographs include Chyna, Chris Jericho, Rob Van Dam, Mick Foley and more. More information is available at LeafTradingCards.com.
---
PWTorch Collectibles Specialist Michael Moore can be reached atmichaelmoorewriter@gmail.com. Follow him on Twitter @MMooreWriter.
NOW READ OUR PREVIOUS COLLECTIBLES COLUMN: COLLECTIBLES COLUMN: Interview with Bullet Club's Adam Page – Charity Auction, Controversial 'Hangman' Character and More