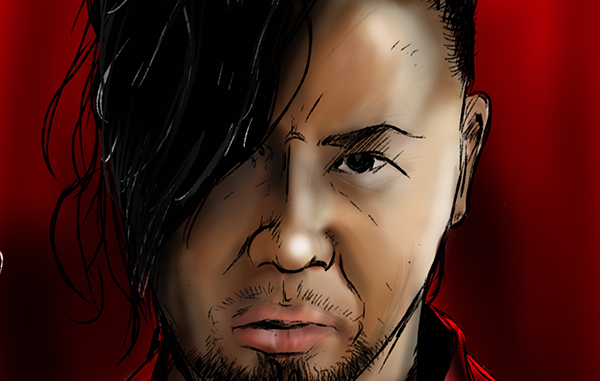 ---
SPOTLIGHTED PODCAST ALERT (YOUR ARTICLE BEGINS A FEW INCHES DOWN)...
---
NXT TAKEOVER PRIMER
ORLANDO, FLA.
AIRS LIVE ON WWE NETWORK
By Joey Galizia (@RamJam89), PWTorch contributor
NXT is at an odd point in its historic existence. Triple H's still growing developmental brand lost a sizable amount of talent to the main roster (wrestlers who helped shape the organization into what it is today). Even with the viewership of the weekly show dropping, NXT has still managed to deliver the "WOW" factor at every bi-monthly special they put up, and there is no reason to suspect that at WrestleMania weekend the Orlando show will be any different. Here is Saturday's Takeover card and, with it, my predictions of who will walk away victorious.
SANITY vs. Tye Dillinger & Roderick Strong & No Way Jose & Ruby Riot
After Samoa Joe finally defeated Finn Balor and claimed the NXT Championship at a house show in Lowell, Massachusetts, (oh, that rare house show phenomenon), a mister Eric Young debuted and faced-off with the champ to bring back those old TNA vibes. E.Y. promised big things were in store for the future of NXT, but on that first appearance he was unable to best the Samoan Submission Machine. It wouldn't be until October that the wrestle-verse would get another glimpse of the supposed promises made by Young, but his return this time wouldn't be alone.
Sanity has been as solid a faction as one could muster (especially for a developmental brand) and their constant destruction over fan favorites like Tye Dillinger has helped them gain that OH SO SACRED art of heat. No Way Jose and Roderick Strong have tried to remain strong allies to the new Sami Zayn (Dillinger), but they've been unable to ever gain the upper-hand on the fearsome foursome. (DIBS ON THAT AS A FACTION NAME.) The X-factor in this one will be Nikki Cross. If you look in the dictionary next to the word UNHINGED, her picture biting down on the ring ropes is front and center.
Even with all the praise that Sanity has garnered (at least from J.G.), I will pick the babyfaces to finally overcome the numbers and start the show off on a positive note. Considering who I think will win the main event, it only makes sense for our boy Dillinger to get the pinfall victory.
WINNERS: Team Dillinger 
Andrade "Cien" Almas vs. Aleister Black
I've always enjoyed Andrade. Since he premiered at Takeover: THE END I found his charismatic presence, and crisp in-ring action to be among the highlights of the thinning NXT roster. Also… the guy is a 10 on the handsome scale and, even though he was a dull babyface, I could cheer for him because, MY GOD HE'S HANDSOME. (Sorry, I lost my train of thought.)
Since his heel turn however, Cien has been improving at his character work and has built himself up enough to take a loss to the debuting Aleister Black. (Tommy End). While this matchup is certainly the one I'm assuming most people are NOT looking forward to, this could very well end up being an early contender for MOTN. This isn't Lucha Underground, this is NXT, and the debut always gets the W.
WINNER: Aleister Black
Authors of Pain vs. #DIY vs. The Revival – Triple Threat Elimination for the NXT Tag Team Titles
Remember when I said that Aleister Black and Andrade could be MOTN? That would be the case if this card didn't contain the gems that are Johnny Gargano, Tomasso Ciampa, Dash Wilder, and Scott Dawson. (I guess Akam and Rezar should be mentioned, just so they don't come to my house and shout stuff at me.) After Brooklyn and Toronto, it's no surprise that NXT would want to pit DIY and Revival against each other at least one more time. Those were two of the greatest tag team matches ever witnessed and they were only within a few months of one another. The Authors of Pain, on the other hand, have been tearing through opponents like I tear through 30 racks on a Friday night. (I don't have a problem, SHUT UP.) Their sheer size and unrelenting power will make it hard for them to be defeated, and considering this is an elimination match, they WILL have to be pinned or submitted to lose the straps.
If there is one team who will not win this affair, it is The Revival. They've proven all that they can on the NXT roster and it is necessary for the main brand to have a strong tag team for their future. (I'd say send them to SD, but honestly both shows could use them.) That leaves A.O.P. and DIY. My gut tells me that Gargano and Ciampa could overcome the odds and hand Paul Ellering's boy their first loss extending the program. Good thing I don't bet on instincts.
WINNERS: The Authors of Pain
Asuka vs. Ember Moon: NXT Women's Championship
This needs to be said: Even if the Women's Division wasn't so unbalanced in the current incarnation of NXT, Ember Moon still deserves to be the one getting the nod to face Asuka. I, at one point, believed that Bayley would make history and become the first ever two-time NXT Women's Champion, and in the process, end Asuka's INSANE undefeated streak. That was until Ember debuted at Brooklyn. As soon as she appeared, I knew it had to be her.
BUT NOT YET.
With no likelihood of Asuka getting a main roster call-up soon, and with her slowly approaching Goldberg's record that will forever cement her legacy, I find it hard to believe that NXT will not want to continue her story. For one year's time (at least since Takeover Dallas), Asuka has defended her title against all challengers thrown in her direction. Even when her emotions caused her to put the belt on the line in a Fatal four-way at Takeover San Antonio (something that she asked for), Asuka still reigned supreme. The time for Asuka to join the main roster will eventually come, but when it is time for her to forfeit her crown, it should be her and Ember in the MAIN MOTHER F%$KING EVENT.
WINNER: Asuka
Bobby Roode vs. Shinsuke Nakamura: NXT Championship
I'm still shaking away the goosebumps from the match these two put on at Takeover San Antonio. While Shinsuke is still (and should still) be considered one of the greatest attributes to wrestling in the universe, Bobby Roode demonstrated why his star shines just as bright.
If getting called-up weren't such an essential part to how NXT was booked, I would probably have had a harder time picking. It is obvious, though, that Nakamura not only needs to be on the main roster for the fans' sake, but for his own. The King's image is still strong, but hype has slowed down since his classic with Sami Zayn at Dallas just a short year ago and, considering his age, Shinsuke's time to shine is now. That means on Saturday we say bye-bye to Nak and hello to the era of Glorious.
WINNER: Bobby Roode
Agree or disagree? List your picks in the comment thread.
---
NOW CHECK OUT THIS WRESTLEMANIA PREVIEW ARTICLE: THE CREATIVE CORNER: WrestleMania 33 – What should happen? What will likely happen? And a potential swerve for each match!