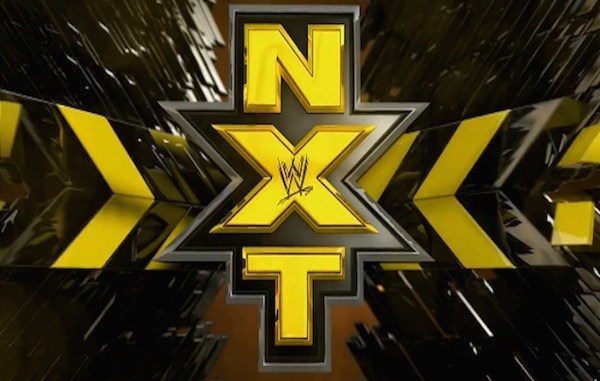 ---
SPOTLIGHTED PODCAST ALERT (YOUR ARTICLE BEGINS A FEW INCHES DOWN)...
---
NXT TV REVIEW
APRIL 19, 2017
TAPED AT FULL SAIL UNIVERSITY
AIRED ON WWE NETWORK
REPORT BY JUSTIN JAMES, PWTORCH CONTRIBUTOR
[Q1] NXT starts with Bobby Roode in a suit, showing off the new belt. Long entrance. Roode congratulates himself for making WrestleMania week glorious for the second year in a row, and single-handedly sold out the arena at Takeover: Orlando. He keeps talking himself up, and takes pride in giving Shinsuke Nakamura the boot from NXT. The fate of NXT is in his hands. But he is annoyed at the hero's goodbye that Nakamura got last week. He eggs the audience into singing the Nakamura song, and then gets angry about it. Roode reminds us that he wasn't there last week clapping for Nakamura, because he wasn't going to listen to what Nakamura had to say. Roode beat Nakamura so badly that he had no chance but to leave NXT. Roode got sick of hearing the crowd cheer for Nakamura while he is the champion. None of the people in the audience or the wrestlers who celebrated Nakamura last week deserve to be in Roode's NXT. People can become part of Roode's NXT, or "hit the bricks" just like Nakamura.
Hideo Itami's music plays to finally stop Roode's rant. Itami comes out wearing a suit, and loafers with no socks. Nice reaction to Itami, who has spent a lot of time out on injury since he signed with NXT. They go face-to-face. Itami slaps Roode. The crowd is solidly behind Itami now. Roode puts the belt down, slowly takes off his jacket and rolls his sleeves up while jawing at Itami. Roode walks to Itami, gets caught with a GTS out of nowhere.
[ J.J.'s Reax: Having Roode completely run down Nakamura was likely the only way to get enough heel heat on Roode for Itami's return to have real impact. ]
It is announced Tyler Bate will face Jack Gallagher next week on NXT for the UK Championship. They both talk with respect to each other and congratulate each other. Bate seems slightly off in his lines, unusual for the usually smooth Bate. They shake politely.
Roode is still recovering in the ring with the help of referees and a trainer. The crowd manages to mangle the lyrics to "Smooth Criminal" into "are you OK, are you OK Bobby?"
"Earlier today" in the performance center, Heavy Machinery are working out. Drew McIntyre is working out, and Andrade Almas starts talking to McIntyre. Then he leaves. The others wonder where he is off to, apparently he is going to party in the middle of the afternoon.
Almas is out first, he is facing Danny Burch he seems to get an NXT match once every six months.
(1) ANDRADE "CIEN" ALMAS vs. DANNY BURCH
Burch with a different look from the last time we saw him, with traditional trunks instead of the jeans and tank top. Burch shoves Almas, and Almas lays in the ropes. Burch starts to show up Almas a bit. Almas jumps over a suplex, Burch hits the ropes and runs into a clothesline. Almas goes through his full arsenal, culminating in the hammerlock DDT.
WINNER: Andrade Almas in 2:55. Almas is back to beating jobbers to get a bit of credibility before his next loss to a rising babyface.
-Video package on Asuka retaining her title against Ember Moon at Takeover: Orlando.
-Video package covering Tye Dillinger's crisis of faith, and Sanity's history with him.
(2) LIV MORGAN & ALIYAH vs. BILLIE KAY & PEYTON ROYCE
Morgan and Kay to start. Morgan has a new, brighter outfit. Kay clamps on a side headlock to start. Hip toss sends Morgan down, but Kay celebrates with Royce instead of making a cover. Morgan with a surprise rollup for one, then she rolls Kay around the ring with her legs, cover for two. Rolling in the other direction, cover for two. Kay sells dizziness. Aliyah tags in. Leg drop off the top for two. Royce is in. Cover by Royce for one. Aliyah rolls around and under Royce, covers. Royce clobbers Aliyah with a roundhouse, very close nearfall. Royce holds onto Kay to prevent a rollup, Morgan dropkicks Kay off the apron, Aliyah gets the rollup and the win.
WINNERS: Liv Morgan & Aliyah in 3:13. Royce and Kay continue to be defined down. This pairing needs to split and soon.
Backstage, we see Dillinger preparing for his steel cage match against Eric Young.
(3) TYE DILLINGER vs. ERIC YOUNG – Steel Cage Match
Dillinger attacks Young before the bell, then it rings. Early brawling. Young throws Dillinger at the cage, Dillinger leaps and lands safely. Dillinger calls for a Tye Nreaker but Young jams his fingers in the eyes.
Young rams Dillinger's face into the cage. Which has massive gaps at the corners, like a medium-sized dog could walk through the gaps. Young mashes Dillinger's face into the cage. Young calls for the door to be opened but Dillinger holds him in. Young is cut across the bridge of his nose. elbow drop to Dillinger's back from the ropes draws a two count. Dillinger fights off from the mat, but Young catches a superkick, catapults Dillinger who leaps onto the cage and starts climbing. They tussle on the ropes using the cage. Dillinger keeps climbing but Young grabs him, wants a powerbomb, Dillinger tries Ten Perfect Punches but Young follows through with a sit out powerbomb for two. Young is now bleeding for his forehead too. Young wants to go out the door, but Dillinger stops him. Young climbs, but Dillinger grabs his boot, then throws him straight to the mat. Nice show of strength.
[ Break ]
Almas vs. McIntyre is advertised for next week, as well as Gallagher vs. Bate for the UK Championship. Dillinger is throwing Young into the cage out of the break. The ref is putting on gloves. A fair amount of blood on Young's face. Superkick from Dillinger and Young slams into the cage hard. Dillinger climbs, gets a leg over the top, but Young grabs his hair to keep him in. Young with pucnhes, then climbs over Dillinger. Punches from Dillinger as Young sits on the top. Dillinger hits the mat, but instead of climbing out and winning, Young delivers an elbow from the top of the cage. "Holy s–t!" fromt he crowd, blood is splattered all over Dillinger, Young's face is a mess. Slow cover from Young, Dillinger barely kicks out at the last moment. That was a sick, sick move and visual. Young calls for the end, but Dillinger suddenly nails a Tye Breaker, and starts crawling to the door. Nikki Cross jumps on the referre at the door, and Killian Dain closes the door. Kassius Ohno, ruby Riot, and Roderick Strong come out to take out Wolfe and Cross, then Dain annihilates Strong and Ohno. Dain starts to climb the cage so Dillinger kicks the cage to knock him off. Young throws Dillinger around, then they hit the cage and knock Wolfe off the other side. Dillinger climbs a corner, Wolfe blocks him. Dain enters the cage from the outside, Dillinger lands a crossbody from the top of the cage to take out Dain and Young. The door is open and Dillinger sneaks out for the win, then locks Sanity inside. Strong and Ohno hold Dillinger on their shoulders to celebrate.
WINNER: Tye Dillinger in 12:54. That was a heck of a good cage match on a lot of levels, and it was great to see Dillinger finally win "the big one". But the booking here is such a mess! Sanity got the "big win" at Takeover, and Sanity didn't need to lose to someone leaving NXT. The cage was completely compromised, with every mistake WWE makes with steel cage matches on display here. But again… a heck of a good cage match, and the crowd went nuts for Dillinger's win.
FINAL THOUGHTS: Strange episode of NXT. It opened with fifteen minutes of talking and promo time. There were only three matches on the show (when this hour typically was holding FIVE matches a few years ago!). But NXT finally had a main event worth paying attention to, for the first time in a long time. I still think the booking and writing on this show is a disaster, but the "feel good" moment of Dillinger winning truly did feel good. Was it "Sami Zayn finally wins the NXT Title" good? No. But it was good. Congrats to Dillinger for getting us to emotionally invest so heavily in his character over the last two years.
---
NOW CHECK OUT LAST WEEK'S REPORT: 4/12 NXT TV REVIEW: Shinsuke's sendoff, Drew McIntyre debuts against Oney Lorcan, plus Gargano & Ciampa, Aleister Black