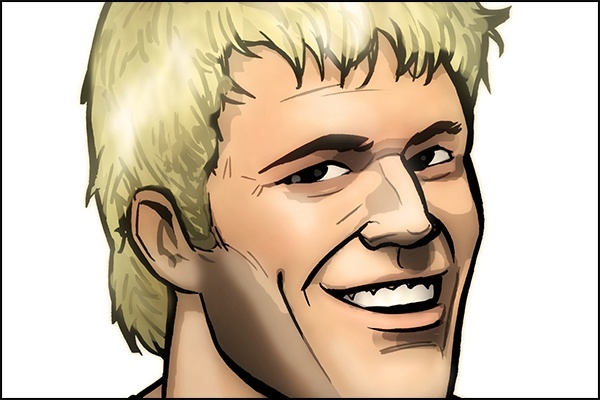 ---
SPOTLIGHTED PODCAST ALERT (YOUR ARTICLE BEGINS A FEW INCHES DOWN)...
---
The following are the latest news items stemming from quotes highlighted at our sister website, www.PWPodcasts.com, which chronicles what wrestlers are saying on the record on a daily basis, including newsworthy quick quotes and longer detailed written recaps of wrestling-personality-hosted podcasts.
-Charlotte says she is excited about her move to Smackdown even though it felt weird not being on Raw after not missing any episodes since her debut. She also says she's eager to face three women from NXT, including Asuka: MORE: Charlotte on moving from Raw to Smackdown, which NXT wrestlers she wants to face
-Jack Swagger says he's excited to be home with his young kids more often, but he's also very excited about working as a pro wrestler outside of WWE. "I'm a big family man. Now we are putting the family first. 200 days a year out there in a car every night it's really gotta be in your heart. Now that I'm on the outside of it I could see where I was making mistakes and how I could've handled things differently. I'm excited to put my nose to the concrete and grind. Independent wrestling is so big and with social media now and the internet we could brand ourselves." He talks about a potential reunion with Uncle Zeb/Dutch Mantel in Impact Wrestling and which other former WWE wrestlers inspire his current journey: MORE: Jack Swagger on if he's headed to Impact, what wrestlers influenced his decision to leave WWE
-Scott Steiner has never been a fan of Triple H, or shy about expressing it. "Just who's in charge and who runs it. There aren't two bigger douchebags than Triple H and Stephanie." MORE: Scott Steiner has some harsh words for WWE and Triple H
-Ron Garvin, who defeated Ric Flair for the NWA World Hvt. Championship in 1987, expressed bluntly how little respect he has for Ric Flair as a person. He said in a recent Two Man Power Trip interview: "I've heard all kinds of stories that I don't know are true or not but I wish him the best and he's never done anything to me but I respect people that are down to earth, people that are accomplishing things without having to brag about all of their feats in the world, how many women they slept with, how many drinks I can have in one night and driving the Mercedes and taking limos. I got in the ring with him, I never sat a table and had a meal with him or met him in a bar or had a long conversation or even travel with him. I never did that." He expands quite a bit on that point of view, including their different approaches to spending money they earned. MORE: Ronnie Garvin on not respecting Ric Flair's lifestyle, why he "didn't care" to be NWA World Champion
There is much more available at www.PWPodcasts.com, which just might be YOUR NEXT NEW FAVORITE WEBSITE to visit every day. New detailed written podcast recaps include:
-Edge & Christian with The Young Bucks
-Sam Roberts with Vince Russo
-Chris Jericho with Samoa Joe.
Check them all out on our mobile-friendly and laptop-friendly website, www.PWPodcasts.com.