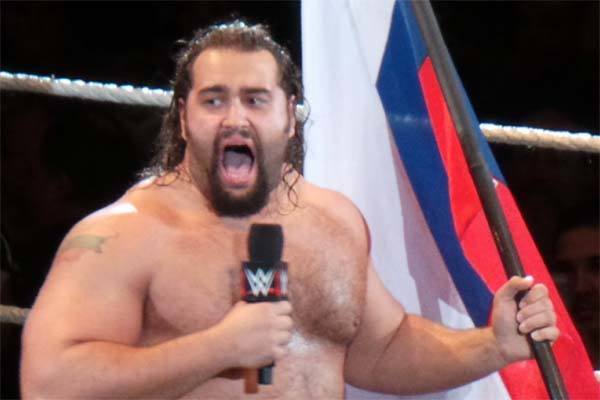 ---
SPOTLIGHTED PODCAST ALERT (YOUR ARTICLE BEGINS A FEW INCHES DOWN)...
---
SMACKDOWN PRIMER
MAY 16, 2017
MANCHESTER, N.H. AT SNHU ARENA
By Joey Galizia (@RamJam89), PWTORCH SPECIALIST
"DIVE… DIVE… DIVE"
Well, you can't say that it hasn't been an exciting 48 hours in the world of professional wrestling whether it's business related or TWITTER MAYHEM. Either way, tonight in New Hampshire there will be some interesting bouts for the go-home show to Backlash. Jinder Mahal, who defeated Sami Zayn two weeks ago and pinned the champ in London, will go one-on-one with the phenomenal A.J. Styles. Styles has his eyes set on Kevin Owens and the United States Championship while Jinder is the no. 1 contender for The Viper's WWE belt. Both guys could use the win and garner that much more momentum going into Sunday. Shenanigans seem the most likely scenario IMO.
The second match that WWE has already announced includes the Apex Predator himself as he prepares to face the only other guy who dislikes independent wrestling as much as he does, Baron Corbin. Since his suspension, The Lone Wolf has wanted nothing more than to destroy Sami Zayn. Perhaps he'll get to unleash some of that frustration tonight against the RKO machine. The real question is will Corbin be added to the Chicago card, and will he finally be able to win a main event.
"SIGN THE CONTRACTS… HIDE THE TABLES."
The blue brands Women's Championship will not be defended this Sunday because there is mutiny within the women's division! Natalya, Carmella, and Tamina (with the eyes of a murderer pun intended) were not too pleased about Charlotte switching over to the SD brand. They were even LESS pleased when Charlotte immediately inserted herself (rightfully so she pinned Naomi clean) into the championship scene. Thus, a faction was formed and it would take an unexpected helping hand to even the odds… Becky Lynch.
Becky's history with Charlotte runs as deep as anyone else in the WWE women's division. She certainly had enough reasons not to help the Queen, but at her core, Becky is a superhero, and even she knows that this faction is bad for business. At Backlash Becky and her nemesis will team up with Naomi to battle this new unholy alliance. However, tonight in New Hampshire, a contract signing will take place. To quote my good friend Luke Harper's twitter: "YOU KNOW WHAT THAT MEANS."
"THE REST IS HISTORY"
-Rusev has been airing his grievances out on the interwebs. He's asked commissioner Shance McMahon and General Manager Daniel Bryan SEVERAL times to grant him a deserving title shot at Money in the Bank. (The next SD exclusive PPV.) Since he hasn't heard anything yet, Rusev will be appearing at SNHU live to get some answers.
-Tyler Breeze and Fandango are proving their worth as fashion police, and are hard on cracking the case against those poorly dressed Superkicking Samonas. As fun as this angle is, they're also proving their worth in the squarded circle, defeating the Ascension and staying hot on the tag champs trail.
-The face of America may interfere in A.J.'s match against the Maharaja, but if he decides not to that doesn't mean we won't get to see him on our TV screens. K.O. will be hosting his own version of the highlight reel, and reminding his former best friend Y2J, that no feud will ever run deeper.
-Someone backstage must severely hate Sami Zayn with the way he's been booked, but that's not to say that it can't get better. I mean, it can't get worse right? Either way Sami has no opponent for Backlash and nothing scheduled for tonight…for now.
-Mojo Rawley is still on the roster. So is James Ellsworth. I'd let these two headline a PPV if it were a loser leaves town match. Or a winner leaves town match. Either they way they both should leave.
-With things heating up in the Cruiserweight division, 205 is promoting the ever popular Austin Aries in a matchup against Neville's #1 lackey T.J. Perkins. This will be the third time these two have faced each other in as many weeks, so they better bring the pain.
-Also Erick Rowan defeated Luke Harper with a new finisher! (It's just a powerslam, don't anyone try to tell me that's it's anything more than that.) By the power of the booking transitive property, they will now feud and Harper will get his win back. #teamHARPERforever
Raw had a decent outing last night, so let's hope the same for SD Live! Also, Randy Orton's going to have the match of his life tonight after all his controversy right? RIGHT.
---
NOW CHECK OUT LAST WEEK'S COLUMN: SMACKDOWN PRIMER: The Strings are Playing and Time is Running out for Ziggler, Jinder prepares, New Women's Order