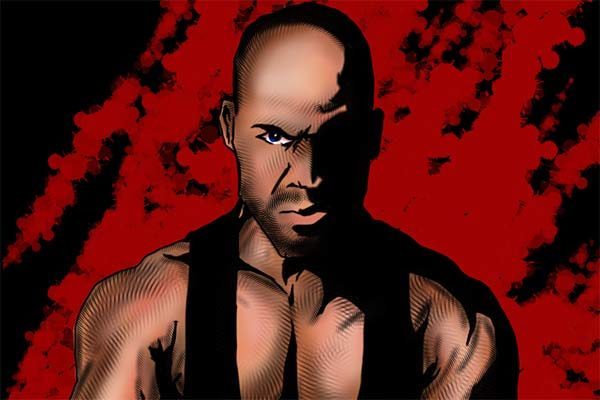 ---
SPOTLIGHTED PODCAST ALERT (YOUR ARTICLE BEGINS A FEW INCHES DOWN)...
---
RAW HITS
Miz TV: Miz TV was a minor Hit to start off Raw this week. The mic work from The Miz was strong, but I'm not a fan of his feud with Dean Ambrose over the Intercontinental Championship. It was good to give Cesaro and Sheamus a chance to talk to further establish why they turned on the Hardys. I still think the Steel Cage stipulation would have made more sense for them to pick than for the Hardys, but too late now. I would like to see the Hardys get a chance to talk more at some point. Dean Ambrose's interruption and the attack from him and the Hardys worked well to end the segment and set up the opening six man tag. As for that six man tag, it wasn't quite good enough to get a Hit. There were some sloppy spots in it. It had that very awkward hot tag. And at some point, it seems like Cesaro and Sheamus would learn how to take a Twist of Fate more like the RKO and less like a Stone Cold Stunner or a spinning neck breaker. I won't give it a Miss as it was good otherwise.
Samson Squash: This isn't a big deal, but these types of squashes are useful in getting over a new talent. After giving Elias Sampson a strong showing in his in ring debut last week, it was good to see him get a strong squash win in week two.
Joe vs. Wyatt vs. Balor: This was a good triple threat match. I have the feeling that whoever is going to win at Extreme Rules was not going to win on the go home Raw, so I guess that's bad news for Samoa Joe. This did have plenty of good wrestling action. It told the story of Bray Wyatt tricking Samoa Joe into forming an alliance for awhile to beat down Finn Balor only to turn on him eventually. Balor looked strong for being able to survive the 2 on 1 advantage as well as he did. Joe got in some revenge by stealing the win from Balor on Wyatt. That is a predictable ending for these types of matches and I'm hopeful that they won't go to it again at the PPV.
Neville & TJP vs. Aries & Gallagher: This was a pretty good Cruiserweight tag match. But, we've seen it before. We keep seeing some combination of these four against each other. They are all skilled workers and can be great. This did have good wrestling action. It did give Austin Aries a strong tap out victory over the Cruiserweight Champion Neville heading into their submission match at the PPV. That should give fans hope that he will become the Champion on Sunday. However, if Neville is going to lose on Sunday then WWE shouldn't have had him tapping out here. That first tap out should have been for the Title at the PPV. If he is going to win, then this makes a little more sense.
Reigns vs. Rollins: I kept expecting Bray Wyatt or Samoa Joe would come out to put a stop to the main event of Roman Reigns vs. Seth Rollins. I figured there would be no ending to the match and the show would go off with a big brawl between all five participants in the fatal five way Extreme Rules match at Extreme Rules. I was pleasantly surprised when there was a clean finish to this match. And since as I said earlier, I suspect the winner on Sunday would not win on this Raw, I was ok with Reigns defeating Rollins since I assume that means he won't win at the PPV. The match was very good. It went back and forth nicely. Both guys performed well. It went a good length of time and had that strong clean finish that was a nice surprise to me. I still feel Raw should have ended with a brawl of some sort for a better final sell to the PPV which could have come after the clean victory.
RAW MISSES
Graves – Angle: I hate WWE storylines that center around an authority figure. I don't want to see an angle based on some text that Corey Graves got being a message to Raw GM Kurt Angle about being an embarrassment to WWE and what not. That all played out very strangely with Graves leaving the announce table in an unprofessional manner. And then the other announcers hardly even brought it up after that which felt odd to me. I don't want to know where they are going with this. Angle has only been around for a few months at this point and it seems like they are starting a storyline to potentially remove him. If this leads to the return of The Authority, then it will be even worse!
Booker T: Booker T was terrible two weeks ago. He was better last week. He was back to being terrible this week. He constantly praises the heels for cheating. He did it for Titus O'Neal hooking the tights of Kalisto. But, during the main event he said that neither Roman Reigns nor Seth Rollins had cheated or used a cheap shot and he loved it. So he endorsed cheating and taking cheap shots throughout the show, then praised the two wrestlers in the main event for NOT cheating or using cheap shots. He has no consistency. He needs to go away.
This is Your Life: This was a bad segment. It went on far too long. It was poorly written. Alexa Bliss has been great as a character, but she couldn't save this crap. At times, she seemed to just power through as fast as possible to try and do away with the negative chants from the crowd. It was far too long before Bayley came out. She should not have allowed Bliss to go on and on like that before interrupting. She didn't get a big pop. I have a feeling that WWE was trying to make the segment as bad as possible so that when Bayley finally did come out to put a stop to it, the fans would give her a better reception than she's been getting lately. The idea being that they would be so happy to have the terrible segment come to an end that they would cheer for anything that put a stop to it. Either way, this was terrible.
---
NOW CHECK OUT LAST WEEK'S REPORT: WWE RAW HITS & MISSES 5/24: Elias Samson's in-ring debut, Heyman addresses Balor, Bliss promo, Hardys stip, Banks-Fox
---
Jon Mezzera is PWTorch.com's WWE Hits & Misses Specialist, providing his point of view for Raw and Smackdown each week. Email him at jmezz_torch@yahoo.com. Act now and become my 68th Twitter follower@JonMezzera (pretty clever handle right?). Just be aware that I don't live tweet Raw, I don't tweet much about wrestling, and I don't tweet much at all.