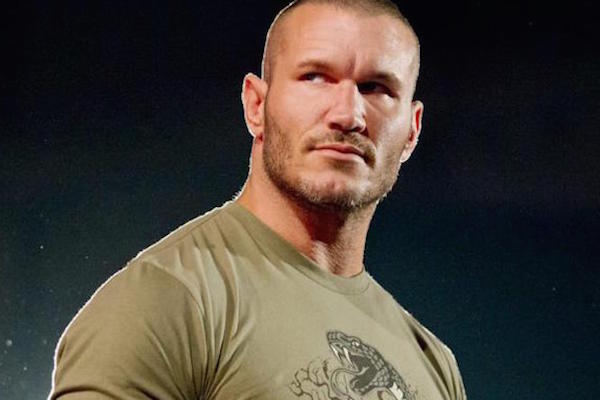 ---
SPOTLIGHTED PODCAST ALERT (YOUR ARTICLE BEGINS A FEW INCHES DOWN)...
---
By Pat McNeill, PWTorch columnist
Wake the pets & call the neighbors, it's time for our exclusive WWE Network pseudo-pay-per-view projections!
DISCLAIMER: Projections are based on what the columnist would do if he were booking this event, instead of Paul "NXT Fanservice" Levesque, Runjin Singh, Ryan Ward and wacky WWE President For Life Vincent Kennedy Trump McMahon. Projections are not predictions, because this is the column where everything's made up and the points don't matter. This preview has been sealed in a mayonnaise jar on Funk & Wagnall's porch since noon today. Some of our departing contestants will receive a year's supply of Quaker's Corn Bran cereal. You'll delight in the lightly sweetened crunchy corn flavor of this wholesome cereal. Furnished by Quaker. And if your bid comes within $100 of the actual retail price of your showcase, you win both showcases. Pat McNeill's wardrobe provided by H. Daroff and Sons. Remember, this is only an exhibition. This is not a competition. Please, please, no wagering. This lineup is based on the best available information as of this writing. These predictions are based on what the columnist would do if he had creative control over WWE, except for the part where he moves the corporate offices to Orlando.
WWE's ratings continue to edge further toward the abyss (not the Chris Parks Abyss), as we head into the summer of 2017. This is because:
– there's too much WWE wrestling on television
– fans have figured out all the important matches happen on the big WWE Network shows
– fans can use DVR's, the Network and the internet to catch anything important that they missed
– we've had the same stories for fifteen years with different people, so it's not like you're going to miss Austin spraying Vince with the beer truck, Triple H marrying Stephanie, or anything groundbreaking.
Take your pick.
Before we preview tonight's show, let's get to this month's edition of the Wrestling History Lesson, because that's why many of you clicked here in the first place.
Twenty years ago, on June 16th, 1997, the World Wrestling Federation taped the June 7th episode of "Shotgun Saturday Night" in Lake Placid, New York. That show had Mick Foley in action against "Rockabilly" Billy Gunn. For some reason, you won't find this one on WWE Network. Jim Ross and the late Brian Pillman had the call.
What was happening in World Wrestling Entertainment fifteen years ago? I'm glad you asked! On June 18, 2002, the World Wrestling Federation taped an episode of WWE Velocity in Sacramento, California. Your opening match? Randy Orton against Rob Conway. Michael Cole & Al Snow had the call.
Did you catch this week's episode of WWE's "205 Live"? No? Don't worry, we have you covered. Here's the last few minutes of the opener, which had Cedric Alexander locking up with Ariya Daivari. Vic Joseph & Corey Graves have the call.
Tom Phillips, Byron Saxton and John Bradshaw Layfield will be announcing the show, with several other announcers on standby. Renee Young, Jerry Lawler and Some Dong will be doing the preshow, with Dasha Fuentes chilling in the Social Media Lounge.
We're going to need more matches than this for a three-hour pay-per-view. Based on last weekend's house shows, I'd add Breezango defeating The Ascension, who are apparently healthy and still on the active roster. On with the program!
The Hype Bros vs. The Colons (Panic At The Preshow): Immediately after Zack Ryder returned on Smackdown last week, the speculation began as to how long it would take for Zack to turn on Mojo Rawley. I think it might be wise to wait a few weeks. Projection? Zack pins Epico with the Hype Ryder. Everyone's happy.
Becky Lynch vs. Carmella Van Dale-Ellsworth vs. Charlotte Flair vs. Natalya Kidd vs. Tamina Snuka (Women's Money In The Bank Ladder Match): There's a school of thought that says Carmella should get the win here, because she and James Ellsworth have the most heat. That's a decent point, but we're going to want to have women's title matches that break the five minute barrier. Projection? Becky Lynch has the match won, but Ellsworth pulls Becky down the ladder, enabling the veteran Natalya to get the win.
The Usos vs. The New Day (WWE Smackdown Tag Team Title – Cage Match): So, how quickly do you want to see Kofi, Xavier and Big E take over the Smackdown tag team division? Those of you who are in no hurry, read on. Projection? The Usos hit Xavier Woods with one of the tag belts, and clos ethe deal with a double superkick on Kofi for the victory. It is too soon to go back to the New Day. Make them work for it. The Usos have now held the titles for three months (ish).
Naomi Fatu vs. Lana Perryovich Rusev (WWE Smackdown Women's Title): Why wouldn't Lana's first televised singles match be for the WWE Smackdown Women's Title on pay-per-view? I mean, there's no point starting at the bottom and working your way up, right? Projection? Lana somehow doesn't get pinned in the first thirty seconds, so the Welcoming Committee runs in to beat the crap out of Naomi. Naomi wins by disqualification. Rusev (yes, Rusev) stands guard on stage to keep Naomi's friends from running in to save him. Natalya whacks Naomi with the briefcase a couple of times, then cashes it in for the quick three count and the win. Natalya and the Welcoming Committee have the title, and Lana and Rusev are part of the group. (Rusev is the part of the group that keeps Charlotte, Naomi and Becky from beating the crap out of Natalya.)
Jinder Mahal (w/ The Bollywood Singhers) vs. Randall K. Orton (WWE World Heavyweight Title): Yeah, I know the ratings have dropped since Jinder Mahal captured the WWE Heavyweight Title at Backlash. Folks, that was four weeks ago. The goal is to make Jinder a main eventer, not to give him a lengthy title reign. Projection? Jinder wins with his feet on the ropes. Orton goes nuts after the match, getting his heat back by attacking Gurv Singh, Harv Singh, Jinder, the referee, the timekeeper, the popcorn vendors, ringside security and Byron Saxton. I am expecting lots and lots of RKOs here.
AJ Styles vs. Baron Corbin vs. Dolph Ziggler vs. Kevin Owens vs. Sami Zayn vs. Shinsuke Nakamura (Men's Money In The Bank Ladder Match): Realistically, any of these six men could capture the Briefcas of Opportunity, and WWE could put together an interesting storyline for it. (That doesn't mean they will. That just means they COULD do it.) Projection? There are plenty of possibilities here, but I believe it's time. Five months after losing the WWE title to Cena at Royal Rumble, AJ Styles unhooks the briefcase to win his first Money In The Bank match.
Aftermath: Styles announces his plan to cash in the briefcase next month at BattleGround against Jinder Mahal for the title, and we'll have that for you in five weeks.
***
Pat McNeill of Greenville, South Carolina has been a PWTorch Columnist since 2001. He'd take the Houston Astros to beat the Boston Red Sox in tonight's big baseball game. You know, if gambling were legal.