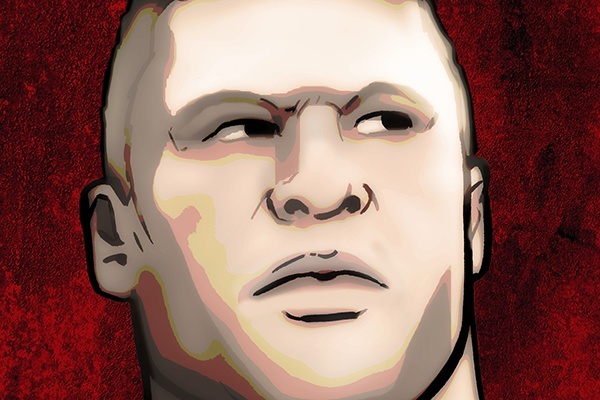 ---
SPOTLIGHTED PODCAST ALERT (YOUR ARTICLE BEGINS A FEW INCHES DOWN)...
---
RAW PREVIEW
JUNE 26, 2017
LOS ANGELES, CALIF. AT STAPLES CENTER
By Joey Galizia (@RamJam89), PWTorch contributor
"KINGS OF L.A."
While there are many stories occurring in the WWE, none has peaked more interest than the first meeting between Brock Lesnar and Samoa Joe for the Universal Championship. Since their big brawl a couple weeks ago, the question of whether Joe would be able to hang with Brock was not only answered, but superkicked in the face. The new question becomes, how do they top a segment like that? If history proves anything, we're in for another Paul Heyman promo with some Lesnar bouncing. In retrospect, there's nothing wrong with that, but this feud feels different than feuds in the past, and it should be treated as so. Joe meanwhile, is on a four-match win streak, which includes choking out two former members of the Shield. Impressive.
"I'M…NOT…FINISHED…YET."
If you haven't been keeping up with Raw, or if you've just been getting informed via live-blogs, I urge you to watch Braun Strowman's return last week. It's one of the greatest entrances you'll ever see, and I'm not just talking about wrestling. With his return, Strowman looks to continue his blood war against the big Dawg Roman Reigns. Each guy has a single victory under their belt over the other, so a rubber match is coming our way, and the stipulation is as dangerous as it could be: AMBULANCE MATCH.
Now here is where things get interesting. Reigns announced last week that he would be challenging whomever the Universal Champion is for Summerslam, because this is his yard now and he can do whatever he wants. However, if Strowman does defeat him twice in a row, perhaps the monster among men gets the shot. That would make sense to me, considering a certain Free Agent is roaming around both brands.
"RED TEARS"
Raw has been teasing us with mystery angles in order to keep our attention. One of those conundrums has been fully solved, and it left a lot of us with broken hearts. Big Cass revealed himself to be the one who attacked Enzo Amore. He said he did it because Enzo has been an anchor, a weight, that has dragged Cass down to the deepest depths of irrelevancy. He never became a champion because of Enzo. He rarely got to be the main event because of Enzo. He had to do all the heavy lifting, and he was tired of it. So Cass decided to do what's best for him, because at the end of the day, this is professional wrestling, and the only way to the top is to big boot everyone in your path. Enzo was in tears before he was left unconscious. Where oh where do the realest guys go from here?
"PUNCH, KICK, SLAM, DONE."
-The ladies of Monday Night Raw were all involved in one VERY brief segment last week. No number one contender is currently obvious for Alexa Bliss's title, and the route they're taking makes it seem like a multi-woman match will be taking place. This has all been significantly forgettable, but good thing GLOW premiered on the flix!
-The Miz now has Bo Dallas and Curtix Axel in his corner to protect him from the psyche of Dean Ambrose. The Lunatic Fringe had been getting the best of the Intercontinental Champion, but with his new lackeys perhaps things will finally be on an even playing field? I doubt it. Ambrose is good at playing the field so expect him to throw another thorn into the Miz's relationship with Maryse.
-The showdown for the purple brand supremacy is being built quite well. Neville has been on the run of his career thus far (at least on the main roster) and destroying everyone in his path. Akira Tozawa continues to impress not only the WWE Universe, but his new agent Titus O'Neil. Whenever these two hard-hitting cruiserweights square off, it will have a heavyweight angle to conclude.
-Cesaro and Sheamus picked up a win last week, as did their recent rivals the Hardy Boys. Both teams are destined to meet at least once more since their title rematch ended in a no contest, but what kind of match will they be having?
-GOLDUST AND TRUTH ARE GOING TO CLASH. HOLD ON TO YOUR BUTTS.
-Seth Rollins is certainly finding his worth. Not only is he the "cover boy" of 2k18, and not only does he have a conflict with the Eater of Worlds Bray Wyatt, but he's headlining SD house shows against the WWE Champion Jinder Mahal. What a week.
-Balor meanwhile is still on the hunt for the title he never lost. However, he seems to be DRIFTING to some weird feuds. (Thank you, I'll be here all week. Tip your server.)
A lot going on, but for the first time since Mania, Raw has me interested in all three hours. I hope I can say that again after tonight.
---
NOW CHECK OUT LAST WEEK'S COLUMN: RAW PRIMER 6/19: Reigns has a big announcement, Cass & Enzo mystery continues, Samoa Joe-Brock Lesnar hype, Emma, Miz, Neville