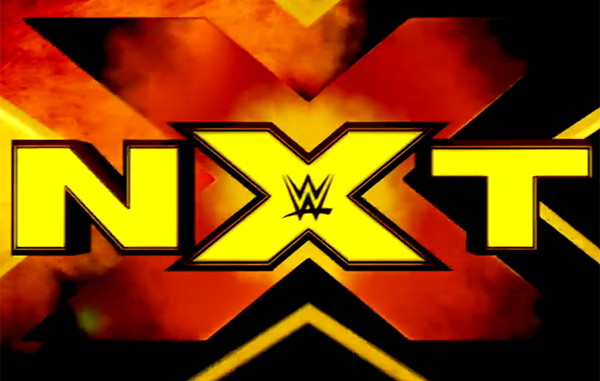 ---
SPOTLIGHTED PODCAST ALERT (YOUR ARTICLE BEGINS A FEW INCHES DOWN)...
---
NXT TV REPORT
JULY 5, 2017
TAPED AT FULL SAIL UNIVERSITY
AIRED ON WWE NETWORK
REPORT BY JUSTIN JAMES, PWTORCH CONTRIBUTOR
[Q1] Pre-credits package on the Roderick Strong – Bobby Roode NXT Championship match tonight. This match has me really excited thanks to great build up to it. "Earlier today" shots of Strong, his mother, his fiance, and his baby coming to the arena.
Kassius Ohno and Hideo Itami start the action. At first it seems like a rather muted reaction to Ohno, but they jusr have the audience mics way down. Ohno and Itami seem to be on the same page when they meet in the ring. For some reason neither Eric Young nor Nikki Cross come out with Sanity. Sanity seems like much less of a threat when they do not have the extra players outside of the ring.
(1) KASSIUS OHNO & HIDEO ITAMI vs. SANITY (ALEXANDER WOLFE & KILLIAN DAIN) – Tag Team Match
Wolfe and Ohno to start, quick back and forth but a big strike drives Wolfe into the corner and Itami tags in. Ohno and Itami nail Wolfe with a barrage of kicks. Tornado DDT onto the ropes by Itami, Itami fends off Dain on the apron, but Wolfe takes advantage of the distraction to clip Itami and tag in Dain. Dain takes it to Itami in the corner.
[ Break ]
Wolfe has Itami on the mat after the break. Random blows get a two count and Dain is in. Knee drop, cover for two. Itami finally escapes Dain, but Ohno is nowhere near a tag because he is jawing at Wolfe on the other side of the ring. Ohno returns to the corner but it is too late. Dain tags out, but Itami doesn't tag Ohno. Itami fights out of the corner. Itami ignores Ohno's requests for a tag. Falcon Arrow, but Dain breaks up the pin with a running senton. Ohno takes out Dain, then questions Itami for not tagging him. Wolfe clears Ohno off the apron, but Itami attacks. Itami wants the GTS, Dain blind tags in, and Itami clobbers for the win. Ohno is nowhere to be found.
WINNERS: Sanity in 6:58. Poor match to set up more Itami – Ohno drama. The booking of this is a mess. Ohno looks like a loser for not being available for the tag because he was yelling at Wolfe. Itami is supposed to be the one turning heel, but his frustration in sensible. And Ohno continues to look like a chump since his return.
[Q2] "Earlier today" interviews with Ember Moon. She says she is ready for Asuka. Ruby Riot interrupts and says that Moon had a chance, Nikki Cross had a chance, and it's her turn. Moon returns to talk about Asuka, and says that she will go through anyone to get to Asuka.
[ J.J.'s Reax: Ummm… didn't Ruby Riot also have her shot and blow it? ]
Recap of the "Last Woman Standing" Match between Nikki Cross and Asuka last week for the NXT Women's Championship. There is no reason to think that any woman currently on the NXT roster is capable of beating Asuka. Not Moon, not Cross, not Riot, who have lost in every possible combination of one-on-one and multiple person matches in the last six months. They either need to give someone a six month build or bring in someone from outside of NXT.
Quick package on Drew McIntyre, who has not been seen in a few weeks, but is clearly the next #1 contender to the men's title after Strong.
Backstage interview with McIntyre. He is asked about tonight's title match. He thinks it will be a great match, and assures us that he is the next #1 contender. He needs to join the ranks of Balor, Nakamura, and so on. The interviewer asks about Killian Dain wanting a title shot. McIntyre says it doesn't matter, he will be champion.
Replay of the #DIY meltdown at Takeover: Chicago. Johnny Gargano is announced to "return" next week. No indication if he will be wrestling or just talking.
Interview with Peyton Royce and Billie Kay. Royce and Kay hav bad attitudes. They are angry that no one celebrated Kay's birthday. There is some chaos in the background, some woman is yelling at Andrade Almas. The interviewer asks about the arguement.
Last week, in the Mae Young Classic Qualifier, Bianca Blair beat Aliyah to qualify for the tournament.
Video package on the build to Strong – Roode.
[Q3] Quick questions for Strong and Roode in the gorilla position.
(2) RODERICK STRONG vs. NXT Champion BOBBY ROODE – NXT Championship Match
Stong's mother and fiance are shown ringside as Strong backs Roode into the corner. Roode with a tight headlock. Surprise backbreaker gets Strong a two count. Roode rolls to the outside and it goes to break.
[ Break ]
Backbreaker out of the break gets another two count for Strong. Blockbuster off the second ropes, but Roode is too tired to follow up quickly. Roode delivers a beating, but sells his back. Strong is on a good string of offense, beating Roode around the ring, then Roode traps Strong's leg between the stairs and the ring post, then kicks the steps. Strong is down in front of his family. Strong's family cringes as Roode picks Srong apart. Roode works the left. Strong slides down Roode's back, rollup and cover for two. Rood returns to the attack.
[ Break ]
[Q4] Strong rallies hard. Huge suplex has his family cheering hard, but Strong runs into a back elbow. Roode to the second rope, Strong rips him off, hits a backbreaker and gets a very close nearfall. Roode picks at the leg and works it more and more. Rodoe with a spinebuster, two count. Strong is struggling hard, and Roode looks confident. Roode wants the Glorious DDT, Strong escapes, manages a cover, two count. Roode drags Strong to the ring post and slams his knee on it. Strong's family is scare out of their minds. Enziguri stuns Roode on the top. Strong lifts Roode and drops him on the turnbuckle, Roode rolls outside, Strong is selling his knee like crazy. Strong rolls Roode into the ring, cover for two. Quick back and forth, Glorious DDT out of nowhere, and Strong kicks out.
Rodoe taunts Strong, Strong suddenly rallies. Huge suplex, and a backbreaker, cover, three count, but Roode has a foot under the ropes. The ref calls off the bell, but Strong's music is playing. Strong goes outside to huge his family, the ref goes outside to tell him the match is still going on. Roode attacks Strong, they plays opossum behind the ref's back. Roode heads outside and hits a Glorious DDT in front of Strong's family. Strong's fiance keeps telling Roode that he's a cheater. Glorious DDT #2 in the ring, cover, pin.
WINNER: Bobby Roode in 19:58. Very emotionally powerful match, even if the movesets were somewhat limited. Strong looked like he was within an inch of the win throughout much of the match, and looked like a true winner even in defeat. The fans (and myself) are going to be demanding a rematch. Strong's family did more for this match than you can imagine without seeing it.
Post-match, Roode blows Strong a kiss from the top of the ramp. Strong recovers and hugs his family. The entire crowd is on their feet cheering for Strong.
FINAL REAX: very solid, emotionally charged main event, capping off an episode with a lot of talking. Strong is now very solidly a fan favorite in the Sami Zayn position.
---
CHECK OUT LAST WEEK'S REPORT: 6/28 NXT TV REPORT: Mauro Ranallo returns and calls Asuka defending against Nikki Cross in standout main event, plus Lorcan vs. Itami, Dream vs. Lun