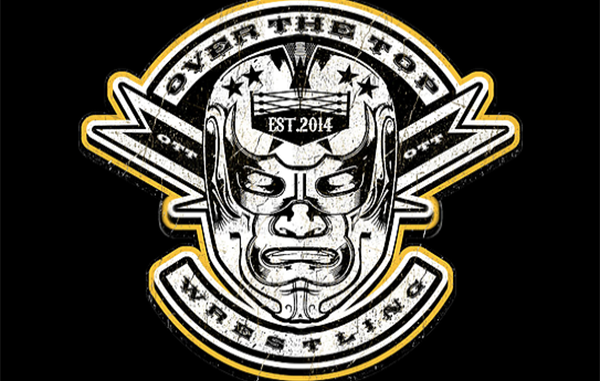 ---
SPOTLIGHTED PODCAST ALERT (YOUR ARTICLE BEGINS A FEW INCHES DOWN)...
---
OVER THE TOP WRESTLING – "WRESTLERAMA"
AUGUST 5, 2017
BELFAST, NORTHERN IRELAND AT THE MANDELA HALL
REPORT BY JOHN FROM BELFAST, PWTORCH VIP MEMBER
This supershow featured numerous stars from the independent professional wrestling scene including Marty Scurll, Ricochet, Jeff Cobb, and WWE UK Champion Pete Dunne, as well as an appearance by WWE Hall of Famer Mick Foley.
(1) Curts Murray pinned Joey Fleisch. One of the more recent matches to be added to the "WrestleRama Belfast" undercard. The story behind this match was that OTT officials wanted to reward Curtis Murray for his strong performances at a recent "OTT Contenders" (the name for OTT Wrestling's developmental show) event. This match was a fantastic opening match and a really good way to get the Belfast crowd excited for the rest of the show. While Jody Fleish didn't pay an outright heel in this singles match, he was the de facto heel due to Curtis Murray being from Belfast. The match featured lots of solid technical wrestling, including one memorable spot where both wrestlers exchanged leverage pin attempts while rolling around the ring canvas. In the end, it was Murray who earned the ulster victory by countering an attempted "Destroyer" into a leverage pin for the three count.
(2) Johnny Storm pinned Adam "Flex" Maxsted. After a very good opening match, the "WrestleRama Belfast" undercard continued with this singles match involving Johnny Storm and Adam "Flex" Maxsted. Adam Maxsted is an up-and-coming young wrestler from Belfast whose primarily claim to fame is that he appeared on the UK reality TV series "Love Island" last summer. Since then, he has been appearing sporadically for OTT including a main event matchup with Drew Galloway in Belfast in April. This match was your typical heel-vs-face match, with Maxsted portraying the sort of self-obsesses, body-conscious heel role that Chris Masters played during his mid-2000s WWE run. Despite his Northern Irish opponent arguably having the bigger name value to OTT, Storm picked up the victory here using a moonsault from the middle rope.
After the match, Adam Maxsted shook the hands of the vertex Storm in a show of respect. However, a few minutes later, Maxted snuck back into the ring and delivered a vicious sneak attack on his victorious opponent. This drew a chorus of loud boos from the Belfast audience, potentially pointing to OTT management wanting to push their former reality-TV-star-turned-wrestler as a top homegrown heel in the promotion.
(3) Jeff Cobb pinned Ricochet. The best match of the evening, this match saw Lucha Underground stars Jeff Cobb and Ricochet wrestle one another. From an in-ring perspective, this match was absolutely sensational and, in my opinion, is comparable to some of the classic matches we are seeing happen in the G1 CLIMAX 27 tournament over in Japan. Ricochet played the subtle heel here, coming across as incredibly cocky and even a little vicious when laying in some of his strikes on Cobb. As you would expect, Ricochet created the bulk of the movement, and somewhat surprisingly, went after the left leg of his larger opponent. Jeff Cobb meanwhile utilised his size and power advantage to great effect here, delivering a series of power moves and some of the most-painful sounding chops I've ever heard to plough through his Lucha Underground colleague. Despite the repeated attacks tot he vertical base of Jeff Cobb, the finish of the match came about when Ricochet attempted the "Alarm Clock" (a fireman's carry lift into a high kick). While Ricochet was able to get his larger opponent up for the move, Cobb was able to block the move by grabbing the right leg of Ricochet. This allowed Jeff Cobb to nail Ricochet with his reverse spin scoop power bomb for the three count. Just an outstanding contest that allowed both wrestlers to showcase their talents. This is a match I would definitely recommend to any professional wrestling fan.
(4) Six-Person Intergender Tag Team Match: The World's Cutest Tag Team (Candace LeRaw & Joey Ryan)  & "Session Moth" Martina defeated Justin Shipe & Katey Harvey & ???. A last minute edition to the "WrestleRama Belfast" card, this six-person tag match was announced just a few days ago via Twitter. On one team you had the newly-crowned OTT Women's Champion Martina teaming with The World's Cutest Tag Team to take on local wrestler Justin Shape, former OTT Women's Champion Katey Harvey, and a third wrestler whom I didn't catch the name of. As you would expect from a match involving Joey Ryan, this match was predominantly a comedy-style wrestling match centred around his penis. While this was certainly over with he Belfast crowd, who gladly  showed their love for Ryan with lots of dick-based chants, I felt the real star of this match was "Session Moth" Martina. In the past I have been somewhat critical of OTT's inability to create a true homegrown star. However, over the past twelve months or so, Martina has easily become a bona fide superstar for OTT. The crowd have fully adopted the Session Moth as one of their own, and she is easily the most over act in the company. The finish of this match saw Joey Ryan "hulk up" when he forced Justin Shape to grab his crotch, while Martina grabbed his other hand and placed it on her vagina. This apparently also allowed her to "hulk up" and the pair threw Justin Shape across the ring, allowing them to get the pinfall victory. Despite not being an overly big fan of comedy wrestling matches, I thought this was one of the best matches of the evening due to the crowd being really invested in what was happening in the ring.
(5) Jordan Devlin pinned Jimmy Havoc. My personal pick for worst match of the night, this match saw WWE UK Championship competitor Jordan Devlin take on UK veteran Jimmy Havoc in a ECW-style hardcore brawl match. As you would expect from this match, there was a lot of brawling throughout, and Jimmy Havoc repeatedly whacked Devlin over the head with a guitar. At one point Jordan Devlin appeared to botch an attempted springboard forearm smash off the guard rail, slipping on the guardrail. While Havoc took the vast majority of this match, it was Jordan Devlin who got the victory here, driving Jimmy Havoc through a table with a top-rope "Spanish Fly" for the pinfall victory. An okay match. I'd imagine this match will translate better on VOD, as most of the crowd couldn't actually see much of the brawling at ringside.
(6) Mark Haskins defeated Matt Cross via submission to retain the NLW Heavyweight Championship. While this match had been scheduled for the Belfast league of the "WrestleRama" for some time now, it was upgraded to a NLW Championship match after Haskins won the belt at last night's show in Dublin. The match itself was another incredibly solid in-ring affair. Unfortunately, the crowd was largely quiet for most of the match (which is frustrating considering this singles bout was for the promotion's top singles belt), with quite a few fans heading for the restroom/bar during this match. The crowd's apathy towards this chjampionship match can largely be attributed to the fact that Lucha Underground does not air on television nor is it available via streaming services in the UK. This meant that a significant portion of the crowd had no idea who Matt Cross was, and it definitely hurt the atmosphere in this match. Haskins ended up retaining his belt here after countering an attempted "Lethal Injection" into  an armbar that eventually led to Haskins transitioning into his "Stretch Muffler" submission hold. Overall, a perfectly fine match, but I would have probably swapped it with the inter-gender tag match if I had of been putting this card order together.
(7) The Kings of the North (Bonesaw & Damien Corvyn & Dunkin' Disoderly) defeated British Strong Style (Pete Dunne & Trent Seven & Tyler Bate) to retain the NLW Tag Team Championships. This six-man tag team main event was for OTT's Tag Team Championship belts. It certainly lived up to its billing of "British Strong Style versus Belfast Strong Style." The trio of the Kings of the North were the hometown heroes in this match, while the team of Dunne, Bate, and Seven played the cocky, prickish heels throughout. The match itself was extremely physical. It followed the formula of your typical walk-and-brawl style match. Early on the action spilled to the ringside with Bonesaw and Bate brawling through the Mandela Hall crowd, slamming each other into the pillars in the area where I was standing. Meanwhile Pete Dunne and Corvyn (I believe it was him) worked their way up to the balcony area where Dunne threw Corvyn off of the balcony in a brutal-looking spot that had many fans (myself included) putting their fists in their jaws.
Once the match returned to the ring, it really began to pick up steam as both teams traded stiff-looking blows back and forth. After a couple of near falls (including one spot where Pete Dunne nearly picked up the win for British Strong Style with his "Bitter End" finishing move), Dunne delivered a series of kicks to the groin to both the Kings of the North and the referee. The match continued however, when Mick Foley came out from the back to a rapturous reception and assumed referee duties. This delay in restarting the match gave the Kings enough time for them to recover and hit their finishing tag team move, allowing them to pin British Strong Style with Foley making the count.
After the match, Foley cut a show-closing promo where he thanked the fans and put over the OTT and the Irish wrestling scene. Overall, this was a fantastic main event match and I would rank it just below the Ricocet vs. Jeff Cobb match in my "Match of the Night" rankings. If I had to make any minor criticisms, it would be that  I felt that the dive from the balcony by Corvyn was a little too reckless. While the balcony incident got a huge pop from the crowd, it did feel unnecessarily dangerous, and I know I was briefly taken out of the match for a few minutes after it occurred. Nonetheless, a great hard-hitting match that I would encourage wrestling fans to take the time to watch once the VOD of this show goes online in a week's time or so.
FINAL THOUGHTS: As has been the case with the three previous OTT Wrestling shows I have attended in Belfast, this was an excellent show from top-to-bottom. In particular, the three matches which stood out most were the Ricochet-Jeff Cobb, the inter gender six-person tag tram match, and the main event match involving the Kings of the North and British Strong Style.
In my last OTT live event report that I submitted to the Torch, one of the aspects I criticized about the OTT Wrestling product was their lack of homegrown star power and an over-reliance on visiting international wrestling talent. Fast-forward half a year, and I feel like this issues is now starting to disappear. The emergence of OTT's "Contenders" series of shows, alongside the rise of acts such as "Session Moth" Martin and the Kings of the North has meant that it now feels like OTT have some homegrown stars of their own. Hopefully, the promotion can continue this trend going forward by pushing other young stars such as Jordan Devlin and Curtis Murray by having them in prominently featured matches on future shows.
In terms of attendance, it looked like OTT Wrestling had set up Mandela Hall to hold between 500 and 600 people. Unlike the last OTT Wrestling event I attended in Mandela Hall last February, the promotion managed to sell out the building in advance, pointing to the promotion's rapid growth. Unusually for a wrestling show, the venue was set up with no seating (besides a small upper balcony area that held approximately. 100-150 people). The crows in attendance were your typical indy show crowd: predominantly male (although there was a sizeable number of female fans), all in their mid-to-late 20s. A sizeable number of fans were wearing a variety wrestling-themed T-shirts, with there being a good number of Bullet Club shirts on display (as well the Marty Scurll "Villain Club" design), as well as WWE shirt designs for A.J. Styles, Finn Balor, Shinsuke Nakamura, and even one female fan rocking an Alexa Bliss T-shirt!
While OTT did not formally announce a return date to Mandel Hall at tonight's show, their Twitter feed is listing their next Belfast shows for Sunday Oct. 8. It is also worth reporting that at the previous night's show in Dublin, OTT announced their next big super show is scheduled for Saturday, Dec. 9, 2017. Titled "Being the Elite," that show is set to take place at Dublin's National Stadium arena and will feature the Bullet Club quartet of Cody Rhodes, the Young Bucks, and Marty Scurll, as well as New Japan Pro-Wrestling junior heavyweight Will Ospreay.
Over the Tope Wrestling's two "WrestleRama" shows from this weekend should also be available either as a VOD from Vimeo, or through their OTT On Demand service from next weekend (based on previous time frames they've taken to upload shows).
---
NOW CHECK OUT THIS REPORT: 8/5 IWS in Montreal, Quebec: Young Bucks drop names of Sami and Owens after main event, Buxx Belmar vs. Bailey
---
If you attend a live event, please send us a report like the one above to pwtorch@pwtorch.com ideally in the format above and be sure to include estimated attendance.