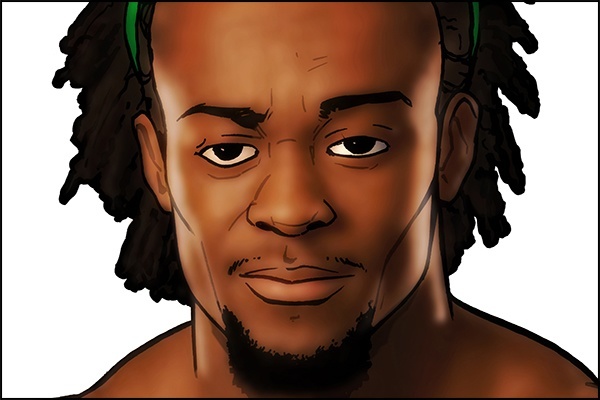 ---
SPOTLIGHTED PODCAST ALERT (YOUR ARTICLE BEGINS A FEW INCHES DOWN)...
---
MORE REALITY FROM AJ AND ORTON…
Recap: The show opened with the KO Show. AJ Styles and Randy Orton were the guests. Owens asked Orton if he was proud of ruining last week's match between AJ and Kurt Angle. Randy said he saved the fans from watching a beaten down old man face off against a guy who thinks he's still at the top of his game. He then said he also saved the fans from having to actually watch the match.
AJ hit back by criticizing Randy for having only one move. Randy then repeated his prior criticisms of Indie wrestlers, reminding AJ that while he was wrestling in high school gyms Randy wrestled in front of thousands of people.
AJ retorted that while he was wrestling in high school gyms, Randy was failing WWE drug tests. Orton said that if AJ were really that good, he would've been in WWE long ago. He also said that with Cena in Hollywood, AJ was the WWE "corporate bitch." A brawl then broke out, which ended with Orton turning a Phenomenal Forearm into an RKO.
Evaluation: This feud has had good intensity, and the "reality" insults have generally added to it. I do think the criticism of Kurt Angle no longer being able to put on a decent match was a bad idea, as frankly Kurt has looked awful in the ring and emphasizing such is not a good idea considering Kurt is headed into a retirement match as a face.
Forecast: With so many matches taking place on Sunday where the face essentially "has to win," this match may end up resulting in a heel victory for some sense of balance.
BECKY GETS A POLICE TAXI…
Recap: During the first hour, a police cruiser pulled up to the arena. Becky Lynch got out, tapping the car door in approval as the cruiser pulled away. Becky then came to the ring and stood on the announce table. She told Corey Graves that she answered to the fans, not him. She recapped how much has changed over the past year, from the end of her friendship with Charlotte to Ronda Rousey's debut. She said the real revolution would happen Sunday, when she made "one of the dopes tap." She then said she'd be the double champ the next time the fans saw her.
Evaluation: Solid promo. It was also good to hear clarification on the "winner takes all" stipulation; it appears the titles will be unified.
It was strange that the police gave Becky a ride to the arena. I suppose we're to believe that she's so cool that even her arresting officers do her favors. If that's the angle, I'm ok with it.
Forecast: No change. Becky wins.
CONTRACT SIGNING…
Recap: The show's final segment was the contract signing between Daniel Bryan and Kofi Kingston for the WWE Title match at WrestleMania. As the fans cheered for Kofi, Bryan told Kofi not to get caught up in the fad. He said he had been in Kofi's shoes before, but cautioned him not to revel in the fans cheers. He said that Kofi doesn't feed off the fans, they feed off of him. He said the fans would use him. He then told Bryan to suck it all in, as this is the best things would ever be for him.
Kofi then told Bryan to shut up. He told Bryan he didn't know a damn thing about him. He reminded Bryan that he had become WWE Champion within two years of his debut. He contrasted this with his lack of title shot after 11 years in the company. He said he could tell based on Bryan's mind games that Bryan knew he was ready. Kofi said the one thing they had in common was that he knows what it all feels like, and that they know what comes next: Kofi becoming WWE champion.
Evaluation: Both guys were great in this segment. Kofi had a serious intensity that we haven't seen much in his career.
Forecast: Kofi takes the title.
NOW CHECK OUT LAST WEEK'S COLUMN: TOP 3 DEVELOPMENTS – SMACKDOWN 3/26: Charlotte the New Champion, Miz & Shane, Kofi Gets His Shot