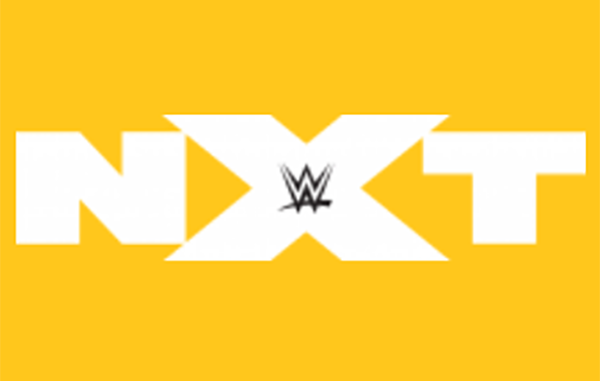 ---
SPOTLIGHTED PODCAST ALERT (YOUR ARTICLE BEGINS A FEW INCHES DOWN)...
---
NXT ON USA TV REPORT
SEPTEMBER 23, 2020
ORLANDO, FLA., AT FULL SAIL UNIVERSITY
AIRED ON USA NETWORK
REPORT BY MATT HUSTWAITE, PWTORCH CONTRIBUTOR
Announcers: Tom Phillips, Beth Phoenix
[HOUR ONE]
– A graphic was shown honoring the life of Joe "Road Warrior Animal" Laurinaitis.
– Following the WWE introduction, a number of women's wrestlers were already in the ring preparing for the Number 1 Contenders Battle Royal. Candice LeRae received a televised entrance as footage from before the show aired of her attacking Tegan Nox backstage. Rhea Ripley came to the ring next to round out the competitors, with Raquel Gonzalez shown focusing all of her attention on Ripley.
(1) BATTLE ROYAL TO DETERMINE THE NO.1 CONTENDER FOR THE NXT WOMEN'S CHAMPIONSHIP
Standard battle royal brawling to start the match, as everyone lined up with someone for back and forth striking. There looked to be a number of developmental wrestlers in this match. Ripley eliminated Gia, closely followed by Gonzalez eliminating Raven. Tom Phillips stumbled over Raven's name, presumably wondering why she was given the same name as a high-profile legend of the business…
As the unstructured action continued in the ring, the focus on the match remained on Ripley and Gonzalez as they eliminated random, unknown wrestlers. Gonzalez showed impressive strength by deadlifting a developmental wrestler out of an armbar attempt and dumping her over the top rope. More eliminations for Ripley and Gonzalez to thin out the numbers. Aliyah sent Kacy Catanzano over the top rope, but Catanzano avoided her feet hitting the floor by rolling through into a handstand. Catanzano propped herself against the ring as the show went to a picture-in-picture commercial. [c]
During the picture-in-picture commercial, Rhea added Aliyah to her elimination tally, and Kayden Carter dumped Xia Li. Shotzi Blackheart avoided being eliminated by Gonzalez and Dakota Kai.
Back in full screen, Catanzaro innovatively avoided another elimination by balancing on the plexiglass. Gonzalez eliminated Kayden Carter as Carter tried to assist Catanzaro. Carter then followed through by letting Catanzaro stand on her shoulders to get back in the ring. The announcers got excited as Ripley and Gonzalez finally squared up and exchanged punches, which led to a double elimination. The announcers were shocked that the two favorites were now eliminated. as was Kai who looked worried. Catanzaro eliminated Indi Hartwell after reversing a powerbomb attempt into a head scissors. Kai and LeRae double-teamed Catanzaro, followed by Kai hitting a Face Wash to send Catanzaro over the top rope. Kai tried to land a kick on Blackheart but Blackheart avoided it and eliminated Kai.
LeRae and Blackheart were the last two wrestlers remaining in the battle royal. Blackheart hit LeRae with a reverse slingblade and tried to eliminate LeRae, who avoided elimination by skinning the cat. Blackheart hit an enziguri but missed on a follow-up running senton as LeRae took Blackheart to the mat. LeRae managed to get Blackheart to the apron and took a kick from Blackheart who avoided elimination again. Blackheart climbed to the top rope and was followed by LeRae. The wrestlers ended up on the ring steps and LeRae knocked Blackheart to the floor to win the battle royal.
WINNER: Candice LeRae at 15:30
– LeRae celebrated her victory and was joined by Johnny Gargano.
– Damian Priest was interviewed backstage by Sarah Schreiber about his upcoming match with Johnny Gargano at Takeover. Priest said he was ready for Gargano and turned his attention to Austin Theory, who was Priest's opponent for tonight. Priest complimented Schriber and invited her to party with him as he left the interview set. [c]
(Hustwaite's Analysis: Standard battle royal stuff here, which made it a little bit hard to invest in because of how many unknown developmental wrestlers were in the match. It made sense to have them there as a means to progress the Ripley and Gonzalez feud. I was surprised with LeRae winning as I expected Nox to interfere, but I imagine we will see their feud continue as part of the finish to the Shirai vs. LeRae match at Takeover.)
– Back from commercial, Fandango was backstage with members of Legado del Fantasma, Undisputed Era, and Imperium, with Danny Burch also there. Fandango did some detective schtick with a complicated-looking whiteboard behind him. William Regal entered and couldn't understand what Fandango was doing. Danny Burch made sense of it and William Regal agreed to the plan of Burch teaming up with Roderick Strong to take on Raul Mendoza & Fabian Aichner tonight.
(Hustwaite's Analysis: This was pretty hokey, I would really rather Breezango stick with a more serious tone. The winners of tonight's tag match will face each other in their usual, respective teams to determine the No.1 contender to the NXT Tag Team Championship.)
(2) JAKE ATLAS vs. TOMMASO CIAMPA
Ciampa asserted himself from the outset of the match, but Atlas managed to avoid a Willow's Bell and fired up with wild punches. Atlas attempted to catapult Ciampa into the underside of the ring but the ref broke it up. Back in the ring, Atlas cartwheeled into an atomic drop followed by a dropkick. Atlas took down Ciampa to ground and pound Ciampa. Atlas looked very aggressive here. Ciampa ended up in the corner and Atlas hit a pump kick. Ciampa bailed to the outside and Atlas flew with a moonsault to take out Ciampa. Atlas sent Ciampa back into the ring and hit a blockbuster from the top rope for a nearfall. Ciampa escaped an attempted DDT from Atlas and scored with the Willow's Bell. Ciampa cut off the pin before the ref could count to three and chose to beat down on Atlas. Ciampa hit the Fairytale Ending and scored the pinfall.
WINNER: Tommaso Ciampa at 4:50
– A Ridge Holland video package aired. Holland talked about his background and put over his toughness as a rugby player. Holland warned that he would inflict pain on those in NXT. [c]
(Hustwaite's Analysis: No surprises that Ciampa won here, and he looked vicious in the process. Ciampa is definitely established as a heel now. I liked what I saw from Atlas, with a lot of aggression and fire which makes sense considering what he has suffered at the hands of Ciampa. The story made sense with the seasoned veteran eventually getting the decisive win over the firey, but inexperienced Atlas. Both men got what they needed from this match.)
– A music video package hyping the No1. Contender Gauntlet Eliminator match aired coming back from commercial.
(3) RODERICK STRONG & DANNY BURCH vs. FABIAN AICHNER & RAUL MENDOZA
Aichner and Mendoza controlled the match to begin with, trading tags back and forth as they worked over Strong. Mendona hit a springboard moonsault for a two count. Strong was worked into his corner and Burch tagged himself in. Burch applied a headlock on Mendoza and followed soon after with a flapjack. Burch built momentum with a jumping kick but was cut off by Strong from the apron. [c]
Back from commercial and Aichner and Burch were going at it. Mendoza assertively tagged himself in to reenter the match and kicked Burch. Burch landed a few punches but Mendoza came back with a knee. Burch hit a sunset flip and Mendoza managed to tag Aichner. Aichner sent Strong into the plexiglass, but Strong made his way back to the apron and tagged himself in. Strong fired up and took on both Aichner and Mendoza. Strong hit an Olympic Slam on Aichner but had his pin attempt broken up by Mendoza. Mendoza kicked Strong and Aichner followed up with a spinebuster for a two count. Mendoza tagged back in and hit a dropkick, before fighting off both Strong and Burch. Mendoza took to the top rope but received a knee from Strong, which allowed Burch to hit a neckbreaker for the victory.
WINNERS: Roderick Strong & Danny Burch at 10:00
(Hustwaite's Analysis: Considering these wrestlers don't usually team with each other, there was a lot of chemistry which resulted in a good match. Fandango's involvement was a hokey way to get to this match, but it is good to see some investment into storylines across the division, instead of going straight to the next championship match.)
– Sarah Schreiber began to interview Austin Theory but Johnny Gargano interrupted. Gargano gave Theory a pep talk ahead of Theory's upcoming match against Damian Priest. Gargano suggested that he would owe Theory one, if Theory was able to soften up Priest. [c]
[HOUR TWO]
(4) DAMIAN PRIEST vs. AUSTIN THEORY
Theory charged at Priest but Priest locked in an armbar. Theory was able to reverse the hold, which Priest then escaped by hitting an armdrag. Priest retained control and walked the ropes to hit a diving crossbody. Priest applied an armbar and Theory escaped by stomping on Priest's foot. Theory hit a drop-toe hold and sent Priest into the turnbuckle. Theory could only manage a one-count after hitting a belly-to-back suplex. Theory hit a clothesline and standing moonsault but could still only manage a one-count. Priest came back after countering an ATL with a bell clap, followed by a flatliner. Priest climbed the ropes and attempted a cannonball, but Theory shoved Priest off the turnbuckle. Priest hit the floor hard as the show went to commercial. [c]
Back from commercial, Theory and Priest went back and forth. Theory hit a big dropkick and made the cover for a two-count. Theory slowed the action down and worked over Priest on the mat. Priest came back with a series of strikes. Priest launched Theory with a Falcon Arrow and covered Theory for a two-count. Theory avoided a kick and Priest sent him to the corner. Theory dodged a running splash attempt and got Priest up for a Blue Thunder Bomb for a nearfall. Priest rolled to the floor and Theory followed him. Priest went for a chokeslam but Theory slid out. Priest hit Theory with a Cyclone Kick and then got Theory up for a Razor's Edge which he hit on the apron. Priest sent Theory back into the ring and scored with The Reckoning for the win.
WINNER: Damian Priest at 11:05
– Johnny Gargano blindsided Priest after the match and landed a superkick on Priest. Gargano taunted Priest, mocking him with Priest's own shooting arrow pose.
– A vignette shot in a Call of Duty video game style aired, showing someone finding a championship belt in a glass case. The mystery wrestler narrated the vignette using a voice changer and said they were coming back for their title. An object was thrown at the glass case and the championship belt was retrieved. The date of the next NXT Takeover was then shown on the screen, presumably declaring when the mystery wrestler is returning. [c]
(Hustwaite's Analysis: A good match. Yet another loss for Theory, but that he continues to be in these profile TV matches shows that he is looked up favorably. Priest came out looking strong from this match and Theory had many moments to shine. It would be good to see these two go at it again sometime because they have chemistry.)
– A highlights package of Isaiah "Swerve" Scott vs Santos Escobar was shown. Scott challenged Escobar to another match, with the stipulation that the other members of Legado del Fantasma were banned from ringside.
(5) ANTONIO DELUCA vs. RIDGE HOLLAND
DeLuca charged at Holland who immediately responded by overpowering DeLuca. DeLuca managed to land a kick and ran at Holland again, but Holland launched DeLuca into the air with a Pounce-type move. Holland taunted DeLuca and hit a big overhead belly-to-belly suplex. Holland threw DeLuca across the ring again and unloaded with a series of headbutts. Holland hit the Northern Grit (side suplex) for the pin.
WINNER: Ridge Holland at 1:30
(Hustwaite's Analysis: A good squash match that really established the power of Holland. I'm not sure what the plan for Holland is, as there are already a lot of mouths to feed with airtime on NXT.)
– Io Shirai was interviewed by Sarah Schreiber backstage about Candice LeRae becoming the number one contender for Shirai's NXT Women's Championship. Shirai alternated between Japanese and English before being interpreted by LeRae and Gargano. The heels taunted Shirai until Damian Priest came on the scene and punched out Gargano. Referees ran in to break the two up.
– Kushida and Kyle O'Reilly were shown backstage preparing for the upcoming Gauntlet Eliminator match. [c]
(Hustwaite's Analysis: I laughed out loud at Priest's "Oh, here's Johnny" as he burst through the door. It was so bland that it was hilarious.)
– On commentary, Beth Phoenix announced Shotzi Blackheart vs. Dakota Kai for next week's show.
– Kushida and O'Reilly were already in the ring to start the Gauntlet Eliminator match. A new wrestler is added to the match every four minutes. Elimination is via pinfall or submission.
(6) KUSHIDA vs. KYLE O'REILLY vs. TIMOTHY THATCHER vs. BRONSON REED vs. CAMERON GRIMES – Gauntlet Eliminator Match to determine the No.1 contender for the NXT Championship
The match started with Kushida and O'Reilly mat wrestling, trying to get the upper hand reversing holds. Both wrestlers made it back to their feet and Kushida hit a dropkick. Kushida took advantage by locking in leg stretch and then added pressure to O'Reilly's shoulders by taking to his back and stretching them. The move broke up and Kushida maintained momentum with a deep armdrag. O'Reilly turned the tables and landed a series of kicks. Bronson Reed entered the match and asserted his strength advantage, tossing Kushida on to O'Reilly from a military press. Reed hit both opponents with a splash in the corner. Reed attempted a stacked, double Samoan drop by Kushida and O'Reilly slipped out of the move. Kushida landed back elbows on both O'Reilly and Reed. O'Reilly came back with an armbar on Kushida. O'Reilly released the hold when Reed tried to break it up, and O'Reilly locked Reed into a heel hook. Kushida broke up the submission and applied a hoverboard lock on O'Reilly. Reed hit a stalling suplex on Kushida and hit a senton on O'Reilly. Reed went to go after Kushida in the corner but O'Reilly intervened. O'Reilly and Reed ended up on the turnbuckle and Kushida knocked them down with an acrobatic kick. Out of nowhere, Velveteen Dream appeared and hit the Dream Valley Driver on Kushida. Reed splashed Kushida in the ring to score the pinfall and eliminate Kushida.
BRONSON REED eliminated KUSHIDA at 7:50
Timothy Thatcher made his entrance and was immediately knocked off the apron by Reed as the show went to commercial. [c]
Back from commercial, Reed hit Thatcher with a German suplex. Cameron Grimes entered the match and ran wild, hitting Reed with a crossbody from the top rope, Thatcher with a springboard moonsault, and kicked O'Reilly to the floor from the apron. Thatcher attempted to lock in an armbar but the other wrestlers all recovered and brawled with each other. Reed was the last man standing after laying out Grimes with a clothesline. Thatcher found himself on the apron and was sent to the floor by an O'Reilly kick. Reed launched Grimes to the outside, taking out O'Reilly and Thatcher. Reed worked over the wrestlers at ringside with strikes but was cut off by Thatcher who drove Reed's head into the apron. Reed and Thatcher returned to the ring and Reed fired back with a Death Valley Driver for a two-count. O'Reilly tried to take Reed down with a single leg, but Reed stood strong and got O'Reilly up for a powerbomb for a nearfall. Grimes was able to take down Reed, but Reed recovered and tossed Grimes across the ring and to the floor. Reed then flew with a suicide dive to take out Grimes, Thatcher, and O'Reilly as the show went to picture-in-picture commercial.
Reed continued to dominate the match, hitting O'Reilly with a powerslam and Thatcher with a uranage onto Grimes. O'Reilly made it to the top rope. Reed tried to meet him there but was cut off by Grimes. Grimes was shoved to the outside and Reed sent Thatcher to the mat. Reed attempted to hit the Tsunami Splash but Thatcher moved out of the way. O'Reilly dove onto Reed with a knee and pinned him for the elimination.
KYLE O'REILLY eliminated BRONSON REED at 21:35
Thatcher applied an ankle lock on O'Reilly, which O'Reilly managed to reverse into an ankle lock of his own. Thatcher escaped the hold and exchanged blows with O'Reilly. Grimes reappears and hit O'Reilly with a German suplex. Grimes avoided a Thatcher submission attempt by kicking him away. However, Thatcher came back and landed a belly-to-belly suplex on Grimes. Thatcher turned his attention to O'Reilly as Tom Phillips announced on commentary that Damian Priest and Io Shirai would face Johnny Gargano and Candice LeRae next week. O'Reilly escaped Thatcher's sleeper hold and managed to lock Grimes in an ankle lock. Grimes escaped the hold but was sent over the ropes to ringside by O'Reilly. O'Reilly unloaded with a series of strikes on Thatcher, followed by a flying forearm. Thatcher hit back with a European uppercut a hard slap. O'Reilly was driven to his knees by Thatcher, but managed to backslide Thatcher for a two-count. Shortly after, O'Reilly rolled up Thatcher to eliminate him.
KYLE O'REILLY eliminated TIMOTHY THATCHER at 25:15
Grimes immediately hit O'Reilly with a Cave In for a nearfall, as O'Reilly gets his foot on the rope to break the pin. Grimes didn't realize that O'Reilly had broken the pin, and started to celebrate. The referee informed Grimes that the match wasn't over and Grimes taunted O'Reilly while booting him in the head. The piped-in boos got noticeably louder and Grimes continued to stomp O'Reilly. Grimes hit a Spanish Fly for a nearfall. O'Reilly mounted a comeback, as O'Reilly and Grimes went back and forth with strikes. Grimes attempted another Cave In but missed. O'Reilly locked in a kneebar, forcing Grimes to tap out.
WINNER: Kyle O'Reilly at 27:50
– The other members of Undisputed Era came out to celebrate with O'Reilly. Finn Balor walked out on to the stage to staredown O'Reilly as the show went off the air.
(Hustwaite's Analysis: A fantastic match from top-to-bottom. Every wrestler had their time to shine, but it really was an elevating performance for Kyle O'Reilly. It was important to build some momentum for the babyfaces in this match, considering the lack of depth on that side of the roster. Along with O'Reilly, Bronson Reed also looked strong in this match as did Kushida, despite being the first eliminated. But this was O'Reilly's moment, and he made the most of it.)
FINAL THOUGHTS: NXT continues to be consistently good week-to-week. They had to fit in a lot on this edition with another Takeover coming up so soon, but things didn't feel overly rushed.  I'm intrigued by the tease of a returning wrestler, seemingly in the championship picture, at Takeover and hope to see another video package next week. They haven't built to anything big on next week's show, unlike the previous few editions of NXT. So, next week may give us an in-ring breather of sorts heading into Takeover.
Make sure to check out Kelly Wells' report for his perspective on this show, including some interesting insight on the COVID outbreak which impacted this show, and make sure to check out the PWT Talks NXT podcast when it drops tonight. You can find me on Twitter at @mattyhuss.