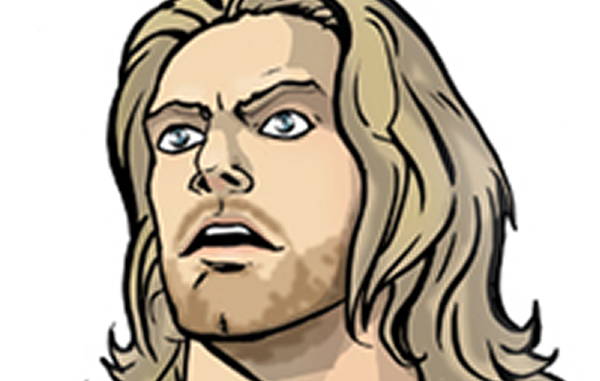 ---
SPOTLIGHTED PODCAST ALERT (YOUR ARTICLE BEGINS A FEW INCHES DOWN)...
---
Opening Segment – HIT: This was a fun segment with Kevin Owens talking about how Stone Cold Steve Austin had accepted his offer/challenge to be a guest on the KO Show at WrestleMania. Owens gave a good performance as usual punctuated with the stunner on the poor cameraman. WWE would follow up on this opening later on with Seth Rollin's involvement, which would not be as good.
Balor vs. Priest – MISS: I assume we are still going to get a match between these two for the United States Championship at WM, but if that's the case, why are they facing again on Raw? There are other ways to get to Damian Priest getting that US Title match without him needing a non-title victory over Finn Balor here. Austin Theory's involvement felt convoluted. Will his match against Pat McAfee turn into a tag match with Balor and Priest? I don't think so, but this did make me wonder about it.
Pacing and Filler- MISS: I wasn't quite sure what to call this Miss, so I went with Pacing and Filler. Balor made his ring entrance and then it went to commercial. Then Priest made his entrance, but before their match could start, Theory came out. Then they did a long replay video of Theory's feud with McAfee while Priest and Balor had to wait to start wrestling. It was odd. There were a lot of replay videos on this show which interrupted the flow and hurt the overall pace. That was just the first example. When you take all those replays, and add to them multiple short matches which didn't feel like they meant anything like Omos vs. Commander Azeez and much of the show felt like it was filler. I'm not giving those individual segments Misses, but Zelina vs. Morgan felt like more of the same, as did the Mysterios vs. the Hurt Business, and Bel Air vs. Doudrop which was good, but we've seen it a lot recently. That's a different complaint from the pace, but they do go together in terms of making the show feel less important than it should this close to WM.
Seth's Plan – MISS: This was a disappointment. I was curious to see what Seth Rollins had in mind when he finally got inspired by Kevin Owens to come up with a plan to get himself onto WM. Of course, this whole storyline is hurt when several matches involve stars much lower on the card than Rollins or Owens, who challenged someone to a match and got one. Why doesn't Rollins simply challenge Omos to a match at WM? Problem solved. Then his plan turned out to be trying to steal Owens' idea to have a talk show with guest Steve Austin. That was lame. I appreciated the performances from Rollins and especially Owens in responding to it, but it made ZERO sense why a WWE authority figure would risk losing Austin for WM by possibly switching the host of the show. Why would Austin want to beat up Rollins? It also set up a heel vs. heel main event where neither came across as likable.
Edge – HIT: This felt like more of what I wanted from Edge last week instead of what we got. The heel turn is still a mistake. A babyface vs. babyface, legend vs. legend type match up would have been perfectly good for Edge vs. A.J. Styles. At least this was an improvement on the disappointing follow up on Edge snapping. Here, it wasn't just as simple as wanting to bring out a better Styles for their match. Here we got to see more of a disillusioned Edge who has lost confidence based on some of his let downs since returning two years ago. He's had injuries, personal set backs and disappointing match results. Now we can see how all of that weighed heavy on him and he realized he needed to bring a different side of himself out in order to actually be successful against Styles.
Becky Attacks Belair – HIT: As I said above, Bianca Belair's match against Doudrop was good, but more of the same. But it did lead to the attack from Becky Lynch afterwards which was well done to put a lot of heat on Lynch who injured Bel Air's throat to get revenge on what happened to her over the previous weekend. They are telling a story about Belair's hair at the same time. I'm curious to see where they go with that aspect of it, but I am a little worried that it will end up playing too big a role in the end.
RK-Bro Celebration – HIT: I enjoyed the early part of this celebration as clearly Randy Orton isn't as good at throwing a party as Matt Riddle. The Street Profits were good in their interruption. They walked a fine line between being their usual babyface selves with more of a heel edge to their presentation. It was a little odd for Orton to initially refuse their challenge. I mean, didn't he want to face someone for the Titles at WM? If not them, who? The match that followed was short but good while it lasted before Alpha Academy came out to stand tall over both teams. While triple threats are over done, it would be a shame if Alpha Academy were left off the WM card given how great they've been the last few months.
Scott Hall Memorial – HIT: This has been a rough few days for wrestling fans and the entire wrestling community with the passing of Scott Hall shortly before Monday Night Raw. WWE did a very nice job with this tribute memorial video. It was quite moving. I also really appreciate Kevin Owens starting his show-opening promo with "hey yo!"
Rollins vs. Owens – HIT: There is no denying the talent of Rollins and Owens. They are two of the best wrestlers in WWE, so it is not surprising that they would have a very good match against each other in the main event. It did suffer from the lame build, the heel vs. heel dynamic (why should I cheer for Rollins to take Owens' spot? Why would I cheer for the jerk Owens?), and the fact that nobody was likely to buy into Rollins winning. So I will call it a marginal Hit for the high quality of the wrestling action despite the issues with it. The same question from last week remains the same – what will Rollins do at WM? Cody Rhodes obviously, but how?
---
Jon Mezzera is PWTorch.com's WWE Hits & Misses Specialist, providing his point of view for Raw and Smackdown each week. Email him at jmezz_torch@yahoo.com. Follow Jon on Twitter @JonMezzera.