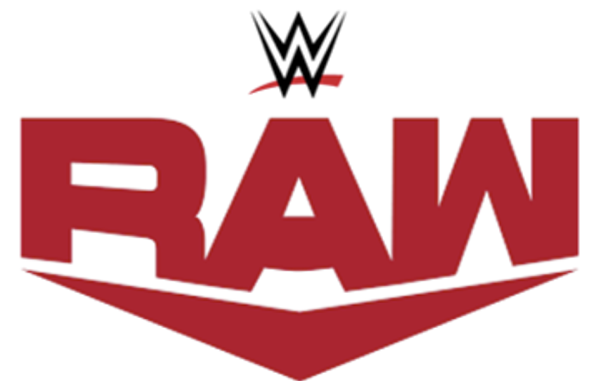 ---
SPOTLIGHTED PODCAST ALERT (YOUR ARTICLE BEGINS A FEW INCHES DOWN)...
---
WWE RAW "ALT PERSPECTIVE" REPORT
APRIL 11, 2022
DETROIT, MI AT LITTLE CAESARS ARENA
AIRED LIVE ON USA NETWORK
Commentators: Jimmy Smith, Byron Saxton, Jerry "The King" Lawler
Ring Announcer: Mike Rome
---
[HOUR ONE]
– This week's Monday Night Raw began with highlights of Seth Rollins vs. Cody Rhodes from WrestleMania. The footage featured a voice over of Cody's promo from Raw last week. Clips of Dusty were spliced in to show comparisons between Cody's move set and his father's. The package cut from the WrestleMania match highlights Cody's Raw promo from last week, as well as the ending with Cody and Rollins shaking hands.
– The show then opened with shots of the Detroit crowd as Jimmy Smith welcomed us to Raw. The Miz made his entrance for an edition of Miz TV. The announce team welcomed us to the show, with Jimmy Smith highlighting the return of Jerry "The King" Lawler to the announce booth while Corey Graves is out on his honeymoon.
The crowd booed Miz as he asked them to "tell me how you really feel?". Miz welcomed us to Miz TV and hyped his guest, "an extraordinary superstar" and "the talk of the town" after making his shocking return at WrestleMania. Miz said his guest beat one of the greats in Seth Rollins, but asked if this person could beat him tonight. Miz took a dig at the Detroit Lions and said he was "that much better" than Seth Rollins. He then introduced "The American Nightmare" Cody Rhodes.
The lights went down as "Kingdom" played and Cody made his entrance. The crowd gave him a decent pop. The "Cody-vator" was not included this week, instead replaced by smoke machines and a pyro burst as Cody appeared. Cody looked excited to be there as more pyro went off on stage. Lawler made a note that Cody's return could go up in smoke this week. More pyro went off. Cody entered the ring as Miz looked baffled at the pomp and circumstance of Cody's entrance. Both men took a seat as the crowd chanted for Cody.
Miz said now that we broke our pyro budget and Cody took 45 minutes getting to the ring, he asked if Cody is trying to upstage him on his own show. He asked if Cody was now an egomaniac who didn't give a damn about anyone but himself. Cody told the Miz to not get hot or begrudge him his moment. Cody said it has been a long time since he got to be in front of a crowd like the one in Detroit. Cody soaked up the crowd praise and worked the crowd. Miz asked if they could get started now. Lawler played the heel role more on commentary, clearly annoyed with Cody's swagger.
Miz said last week on Raw, Cody made an emotional explanation of why he returned to WWE. He talked about how Cody stated he wants to make his father, "The American Dream" Dusty Rhodes proud. Miz called it admirable. The crowd chanted for Dusty. Miz said he had to be honest and that without his family name, Cody would not be "the son of a plumber", he would just be a plumber. Cody called The Miz's comment clever. Cody told the Miz it would be good if he was a plumber right now, as the Miz is "completely full of sh…", stopping himself from speaking the expletive. Cody gestured to the crowd and said they knew what he meant.
Cody told The Miz that he hasn't changed a day. He called Miz arrogant, obnoxious and a full blown carnie. He said the fact that The Miz embraces these qualities makes Miz reliable. Cody asked The Miz if he looked the same to him. Cody said the last six years gave him clarity of what he needed to do: win the Undisputed WWE Universal Championship belt. The Miz corrected Cody, saying the championship "was a title, belts hold up your pants." Miz said Cody had lofty goals, but anyone who defeats Seth Rollins deserves to be in title contention. However, Miz told Cody he heard Rolins wants a rematch and that he didn't like Cody's chances against "The Architect". He went on to tell Cody he didn't like Cody's chances against The Miz tonight on Raw.
The Miz went on to say that he was furious the WrestleMania headlines went to Cody and not The Miz. He said he did not have to surprise his opponents to win, but it didn't matter. Cody still got the attention. He said we all know where Cody has been the last six years, but that now Cody was on The Miz's show. The two stood face to face as Cody asked The Miz to settle down. He told The Miz he respected him and all of his WWE accomplishments. Cody suspected that The Miz is threatened by Cody, He also welcomed a rematch against Seth Rollins. He accused The Miz of making things personal tonight and that he was not surprised. Cody went on to say he knew he would face criticism returning to WWE, but that he was there to face the best wrestlers. The Miz interrupted and said the competitors in WWE were "Superstars". Cody said fine and referred to them as "Superstar wrestlers". He told The Miz he has enjoyed their chat but he is really looking forward to his first match back on Raw tonight. The crowd chanted for Cody. Cody said "may the best man win", patted Miz on the arm and his music hit. He turned his back to The Miz as Miz charged for Cody, who threw him over the top rope. They stared each other down as Miz backed himself up the ramp.
(Cate's Analysis – Solid opening promo to kick off the night. Miz was good here and Cody looked comfortable. The crowd appears behind Cody. The singularity in which the Undisputed WWE Universal Championship was referenced is interesting. Seems like we have one world title in WWE for the first time since the 2016 brand extension. Curious to see how long that lasts.)
– We got a recap of Roman Reigns' promo from Smackdown where he told the Usos he wanted The Bloodline to capture more gold. Events for the night were plugged, including Raw Tag Team Champions RKO-Bro vs. Alpha Academy, Cody Rhodes vs. The Miz, and MVP's VIP Lounge with special guest Omos.
-Dominik Mysterio made his entrance for a match against Veer Mahan as we went to commercial break.
-Dominik waited in the ring as we cut to highlights of Veer's beating of Dominic last week on Raw.
-Veer Mahan made his entrance.
(1) VEER MAHAN vs. DOMINIK MYSTERIO
Veer went after Dominik in the corner who ducked and got a few shots and a slap in. Veer quickly shoulder blocked Dominik to the mat. Veer grunted and picked Dominik up, only to quickly knock the young Mysterio down with an explosive body block. Dominik hit some kicks and got Veer out of the ring. He attempted a dive to the outside, but Veer caught him and slammed Dominik into the barricade. Veer than rocked Dominik with a clothesline to the floor. Back in the ring, Veer picked up Dominik and hit another huge clothesline. The announcers put over Veer's power and dominance. Veer applied his Cervical Clutch submission finisher and got the quick win.
WINNERS: Veer in 2:00.
-After the bell, Veer stared at Dominik and reapplied the submission. Dominik screamed, tapped and panicked as four officials struggled to break the hold. Veer released his attack, only to reapply as Dominik again screamed in anguish.
-Paramedics rushed the ring with a gurney as Veer exited the arena. A neckbrace was applied to Mysterio as we went to break.
(Cate's Analysis: Solid performance by Veer. Poor Dominic does seem to be getting written off the show for the time being, but I think that's for the best. He's still very green and lacking strong personality. I would like to see him off Raw for the foreseeable future, whether that means he continues training or pops up on NXT 2.0 as many wrestling writers have suggested. Either way, Veer appears to be in a good spot for now.)
-A promo for Smackdown was shown, advertising The Bloodline's goal of total control of WWE. Matches hyped included The Usos vs. RK-BRO for the Raw Tag Team Championships, as well as Jinder Mahal vs. Ricochet for the Intercontinental Championship.
-Back on Raw, highlights from Veer vs. Dominic was shown. Lawler called it a slaughter as Saxton described the events in detail. Dominic was shown being stretchered out of the arena.
-Veer was interviewed and said he strikes fear in the heart of any man. The announcers said they would keep us updated on Dominic's condition.
-Footage of Edge and Damien Priest's promo from last week was shown, as well as AJ Styles' attack on the duo which led to the double-team and beating of Styles.
-Footage was shown of A.J. Styles interviewed earlier today. He was asked what his mindset was leading into the match with Priest tonight. Styles said he was afraid. "Afraid of what Edge and Priest are going to make me do to them." A.J. said he knew it wasn't smart to fight two guys at the same time, but he said when someone talks about his family he has got to throw hands. Priest then walked by as A.J. rushed his enemy and attacked. They brawled in the back as officials tried to break them up. We cut to commercials.
(Cate's Analysis: It's nice to have A.J. back as an aggressive babyface. I'm also looking forward to the future of Edge's descent into evil and the development of Priest as a featured Raw act.)
-Back from break and A.J. Styles made his entrance.
-Damian Priest made his entrance. A brief promo was shown with Priest saying last week he pledged his loyalty to Edge. This week he will prove why he is worthy to be by Edge's side. He went on to say that tonight will be A.J.'s "judgment day."
(2) A.J. STYLES vs. DAMIAN PRIEST
The bell rang and both men exchanged blows. Styles took Priest to the corner with some offense. Priest countered with some strikes, but was quickly knocked out of the ring with more offense from Styles. Styles kicked Priest's head into the ring post, followed by a splash into the barricade. Styles slammed Priest's head into the announce table and the ring apron. Styles got back in the ring and hit a Phenomenal Forearm on Priest to the outside as we cut to commercials.
Back from break and Priest had the upper hand. Styles hit a big moonsault reverse DDT onto Priest. Styles brought his opponent to his feet and hit him with his signature striking combo. Styles was feeling the momentum and got some noise from the crowd. A.J. hit another big move and looked to hit the Styles Clash on Priest. After a counter, Priest hit a big face first slam, driving Styles into the mat.
Priest, having regained control, picked Styles up to his knees for some strikes to his shoulders and chest. Priest talked some trash and went for The Reckoning, only to be stunned by a pele kick by Styles. A.J. went for more offense in the corner, hopped over the top rope and attempted another Phenomenal Forearm. Priest countered and knocked A.J. to the outside.
Priest then kneeled in the middle of the ring as the lights went out and a purple light shined in the ring. Priest appeared to be summoning power from the atmosphere as we cut to commercials.
We came back from break to recap the cryptic, purple scene only to realize that the match had ended (Okay….?).
WINNER: Apparent no contest in 9:00.
-The announcers assured the viewers at home that power had been restored to the show.
-Backstage, Styles was furious. He said the match ending was "BS" and that he wasn't finished with Damian Priest. He said it doesn't matter where Edge watches from or what he does, Styles is going to get to him.
(Cate's Analysis: I'm enjoying the heat this feud has out of the gate. The initial creative choices for the Edge & Damian Priest alliance are a little wacky, but it's nice to have "this" A.J. Styles back.)
-Back in the arena, The Miz made his entrance. His music cut as the crowd booed Miz.
-Cody's theme played and we cut to the stage for his entrance.
(Cate's Analysis: I think they got Cody's entrance right this time. Still tons of pyro, but used in the right places. His first one at the top of the show was borderline comical.)
(3) THE MIZ vs. CODY RHODES
The bell rang as "BURN IT DOWN" filled the arena. Seth Rollins strutted onto the stage and made his way to ringside.
Miz went for a clothesline and Cody countered. Miz went for another attack andCody hit him with a bodyslam. Cody dropkicked Miz to the outside and chased Miz around the ring. Back inside, Cody went for the Cody Cutter as Miz countered with an attempted Skull Crushing Finale. Cody fought out and hit a stalling suplex on Miz. Cody followed the suplex with some push ups as the crowd cheered. The two got to their feet and locked up as Cody moved Miz into the corner. Miz then threw Cody to the opposing corner and knocked him to the mat. Miz hit some striking offense on a downed Rhodes and locked him in a sleeper hold. Cody climbed to his feet briefly, but was brought down to his knees again by Miz. Cody soon broke the hold and the two exchanged blows. Cody brought Miz to the ring corner for a slap to the chest. Miz reversed another attempt by Rhodes and swung him into the ring corner. Cody hopped the ropes, prepared for offense,, but was knocked out of the ring by Miz as we went to commercial break.
Back from commercial and Miz was in control of the match. A few kicks to Cody's face led to Rhodes regaining confidence and challenging the Miz for more. Cody hit a scoop slam on Miz, followed by a middle rope dive on his opponent on the outside. Back in the ring, Miz countered Cody with a dropkick to the knee and locked in a figure-four leglock. Cody gestured to the crowd for support as the Miz applied pressure to the hold. Cody reached for the bottom rope as Miz pulled Rhodes to the center of the ring. The ref counted two as Cody kicked out. Cody then slapped Miz, which led to some back and forth slaps between the two. Rhodes then reversed the figure four as the Miz reached for the ropes. The crowd chanted for Cody as the Miz made it to the ropes.
Both men got up and Cody hit the Goldust drop slap and a Cody Cutter. Miz got back up as Cody landed the Cross Rhodes on Miz for the pinfall victory.
WINNER: Cody Rhodes in 12:00.
(Cate's Analysis: This was good. As long as WWE can keep lining up heels for Cody to knock down, this redemption story should thrive.)
-Seth Rollins clapped at ringside as the cameras cut to Cody fans in the crowd. Several fans brought Cody logo signs to the arena tonight. Cody smiled and stood on the second rope as Seth "Freakin" Rollins stood behind him laughing, microphone in hand.
Rollins said " Codyyyyyyy, Codyyyyyy, I heard all the kind things you had to say about me earlier. I heard you even threw out the word rematch." Rollins said he wanted Rhodes to remember that he was a surprise opponent for him at WrestleMania and had every advantage. Rollins said that now that he can see what he has to work with, he is ready for Rollins vs Rhodes – Part Two. Cody accepted the challenge as Seth laughed and danced about the ring.
(Cate's Analysis: The Rollins rematch is on and should take us through the next month or two. If I were WWE, I'd have Cody beat Seth 3-0 if they're determined to make this feud a trilogy. We don't need to see Cody lose until he gets to the title match with whomever the champion is at the time. If it's Roman Reigns, he could very well lose his first swing at bat at the world title.)
-They went to the announce table as the commentators threw clips of Kevin Owens promo from last week with Ezekial, the clean shaven brother of Elias.
-Backstage, Kevin Patrick introduced the newest member of the Monday Night Raw roster: Tomasso Ciampa.. Ciampa was interrupted by Ezekial, who was then interrupted by Kevin Owens, who refused to believe that this man was not Elias. Ezekiel apologized to Kevin Ownes and said he was mistaken. KO tried to convince Patrick and Ciampa that it was indeed Elias, with Ciampa telling KO that he believes that is Ezekial. Owens stormed off frustrated.
(Cate's Analysis: I understand everyone cannot be featured in prominent roles each week, but I do not like this for Kevin Owens. The man just main evented WrestleMania with Stone Cold Steve Austin and is now doing segments with not-Elias and a watered down, friendly Tomasso Ciampa? I don't know how they get there, but I vote WWE gives Owens another run with whichever world championship eventually lands on Raw and have him be the final stage of Cody's title chase.)
-Back in the arena, Liv Morgan made her entrance for singles action against Naomi. Raw then went to a commercial break.
Raw returned as one half of the Women's Tag Team Champions Naomi made her entrance, accompanied by her tag team partner and fellow champion, Sasha Banks.
(4) LIV MORGAN vs. NAOMI (w/Sasha Banks)
Liv gestured for the championship and the two locked up. Naomi scored a knockdown and the two traded counters. Naomi landed a kick on Morgan to the face into the corner. Morgan landed a hurricanrana, which led to a kick from Naomi and a near fall. Liv went for a cradle and got a two count. Both got to their feet, countered some more until each brought the other down with dual flying kicks. Liv went for Oblivion but Naomi fought out. Liv went to the top rope, but was caught and powerbombed by Naomi. The two exchanged near falls, with Naomi finally leveraging Liv for three count.
WINNER: Naomi by pinfall in 2:30.
(Charlie's Analysis: It didn't make sense that Rhea wasn't out there with Liv. I would have liked a backstage segment at least to explain why Liv went at it alone while Naomi had Sasha at ringside.)
We cut to a recap of the Lashley/Omos/MVP segment from last week. Lawler reminded us to always expect the unexpected from MVP.
Bobby Lashley made his entrance.
-Raw came back and the ring was set up for MVP's VIP Lounge, with Lashley already talking in the ring. He said he wasn't invited to MVP's VIP lounge this week, but because of what Omos and MVP did to him last week, he decided to show up and host himself. He said he went to hell and back with Omos at WrestleMania. He gave credit to Omos for being a big, strong, scary man and said he barely made it out alive against him in their match. He said he felt Omos' relentless power once again the next night, but it was worse as he was stabbed in the back by the one man in the world he thought he could trust: MVP. Lashley called MVP out and demanded an explanation.
-Lashley said since MVP didn't want to come out, he was going to rearrange the VIP set. Omos' music hit and the giant entered the arena with his new manager.
MVP told Lashley to stop embarrassing himself and being emotional. He said he would send Lashley a bill if he dared damage the VIP lounge. Lashley told MVP to shove the bill up his ass and come to the ring and explain himself. MVP denied and said that Omos and MVP are business men and only fight for the right price. He said Lashley should thank him. The crowd booed.
MVP finally elaborated that when MVP returned to WWE, Lashley was floundering and letting some "wannabe TikTok star" (Lana) lead his career astray. He claimed Lashley could not sniff a WWE Championship before MVP began managing him. He said he resurrected Bobby Lashley and unlocked his potential. MVP cited Lashley not wanting to share his WWE spotlight with him and that he made Lashley. He said MVP turned "Bobby Lashley" into "The Almighty".
They bickered back and forth some more until MVP told Lashley that Bobby's the past, and Omos is the future. He threatened Lashley would not survive this conflict with Omos. Bobby rebutted that after he is through with Omos, he's coming for MVP. Lashley's music hit and The Almighty destroyed the VIP lounge and stared down Omos.
(Cate's Analysis: There were a few good moments of fire from Lashley there. If he gets more mic time against MVP, I could see him turning the corner and becoming an even bigger standalone act. Omos with MVP is a smart pairing.)
-We went to a recap of the Reggie/Dana/Tamina/Tozowa engagement ring storyline.
-Backstage, R-Truth emerged from a private nightclub style room with Akira Tozawa, Reggie and some other guys in button down shirts. Truth lost it when he found out the 24/7 title was at a bachelorette party with a bunch of untrustworthy "lady snakes." Everyone ran off but Rggie who looked concerned.
-We returned to the arena as Raw Women's Champion Bianca Belair made her entrance. Belair stood center of the ring with her championship as we went to commercial.
-Back from the break and Austin Theory was backstage with Adam Pierce and Sonya Deville discussing a United States Championship match. Another ring name hit the chopping block as Pierce spoke to Austin, who revealed that he and Mr. McMahon had decided it's best he be known as simply "Theory" going forward. (Fiiiiiine.) Next week, it will be Theory vs. Finn Balor for the United States Championship.
(Cate's Analysis: So the number one title in this organization can be called the Undisputed WWE Universal Championship, but a wrestler having a first and last name is what Vince has deemed unacceptable?)
-Kevin Owens entered and complained to the two authority figures about the Ezekial/Elias situation. KO requested Ezekial submit to a lie detector test next week, and Deville obliged. Sonya plugged the women's match coming up and said that she had a great next contender for Bianca Belair's Raw Women's Championship.
-Back in the ring Beliar posed and smiled to the crowd. We got a recap of the Zelina/Carmella break up from last week.
-Queen Zelina made her entrance.
(5) BIANCA BELAIR vs. QUEEN ZELINA
Zelina went for a roll up but couldn't get Belair down. Some back and forth offense and Zelina locked Belair in a neck bridge submission on the mat. Belair countered out, lifted Zelina and tossed her across the ring with a fall away slam. Belair lifted Zelina with a press slam and then closed the match with a KOD for the pinfall victory.
WINNER: Bianca Belair by pinfall in 2:00.
-Belair held her championship as Sonya Deville interrupted. Belair walked the ramp with a contract in hand as we went to commercial break.
-Back from the break. Sonya congratulated Belair on her WrestleMania win as well as her win tonight. Sonya said she took it upon herself to find her next opponent. Stating it wasn't easy to find Belair's next challenger and named several names who would look forward to the opportunity – including Carmella, Doudrop, and the soon to be returning Alexa Bliss.
Bianca said she's ready for anybody regardless of who it is. Sonya encouraged her to sign the contract blind, which Belair did. Sonya introduced her challenger as a generational superstar who defies gender barriers and breaks social norms, and has impeccable grace and style. She said this individual promised one year ago to return for her shot at the women's title. A drum roll hit as both women looked at the stage.
Sonya then blindsided Belair with a shot to the knee and her finishing maneuver. Sonya told a downed Belair, "Your next opponent is ME!".
(Cate's Analysis: This is fine for a post Mania match. Not very exciting for people who expected someone like Bayley to return)
-Backstage again, Tamina and Dana were enjoying their bachelorette party at a bar. Tamina said it was open season for the 24/7 Championship once the party was over. Angel Garza, Nikki A.S.H. were shown. Nikki then attacked both women, but was dragged across the bar as Truth ran in to intervene on the proceedings. Truth said he loved the 24/7 Championship more than everyone, but that right now they all need to focus on the love in the room. Truth revealed he is a certified minister and would officiate both weddings next week on Raw.
-Back in the arena, RKO-Bro made their entrance for their match with Alpha Academy.
-Raw returned and we recapped the Belair-Deville segment.
-Backstage, Adam Pierce called Sonya's action an abuse of power. Sonya said she would shock the world when she defeats Belair. She then padded Pierce on the shoulder and told him "Don't be jealous that I'm still in my prime."
-Alpha Academy made their entrance. Gable "shooshed" the Detroit crowd and touted his 4.0 GPA while studying at Northern Michigan University. He called the town a dump and that the people sounded dumber than the last time he was there. Gable said he heard the Usos challenge and said they had to be crazy to think they were going to steal their championship opportunities. He went on to diss Gable Stevenson and celebrated his own intelligence. Gable brought attention to Otis' game face as the two entered the ring.
(6) RK-BRO vs. ALPHA ACADEMY
Riddle and Gable kicked things off. Gable chopped Riddle into the corner until Riddle countered with a kick to the chest and a suplex. Riddle tagged in Orton as the two double-teamed Gable with some offense, made up of mostly kicks and stomps. Orton tagged Riddle back in who got some more offense, until Gable tagged Otis who hit a massive clothesline on Riddle. Otis stood on Riddle who then rolled on to the floor.
Otis brought Riddle back in the ring and hit a body block, knocking Riddle to the mat as we went to commercial.
Back to Raw and Gable had Riddle in an arm lock. Otis got the tag and hit a big splash on Riddle for a two count. Gabel went for some top rope offense and Riddle hit him with a knee. Riddle fought off Gable and got the tag to Orton who came in hot with some clotheslines. Orton hit the draping second rope DDT on Gable and fired up the crowd. Randy slapped the mat for an RKO, but was countered with a backslide pin by Gable. Both men stood and Orton hit a quick RKO for the pinfall.
WINNERS: RK-Bro by pinfall in 9:00.
Orton and Riddle celebrated in the ring and held their Raw Tag Team Championships high. The tron then showed a black SUV pulling in the back. Jimmy and Jey Uso got out of the back and appeared to be heading to the ring as we went to break.
Back in the arena, the Usos music hit. Jimmy and Jey entered the ring as all four WWE Tag Team Champions shared the ring,
Orton grabbed the mic and said he was beginning to wonder if The Usos were ever going to show up on Raw. He said apparently The Big Dog let his bitches off the leash. Jey told RK-Bro they know exactly why they are here. He said they are already the longest reigning Smackdown Tag Team Champions in history, and it was time to get Raw. Jimmy said the Usos were here on Raw to challenge RK-Bro to a championship unification match. Riddle compared the situation to Thanos collecting the Infinity Stones in the Avengers films.
The Street Profits music played and the two walked on the stage. They said they were in line for a championship match since they beat Alpha Academy last week. Montez Ford said the Usos are using their privileged status to get a Raw Tag Team title shot. Street Prophets argued with The Usos some more, until Orton suggested The Usos and The Street Prophets have a match on Raw tonight. The crowd in Detroit cheered as we went to break.
(Cate's Analysis: This was entertaining enough, but also felt like too many guys out there at once, rushing over lines and not taking their time. It's still nice seeing Orton having a blast as a babyface.)
Back from commercial, Lawler put over Orton's mental manipulation of the Usos and Street Prophets. Smith plugged the United States Championship and Women's Tag Team Championship matches next week on Raw.
(7) STREET PROFITS (Montez Ford & Angelo Dawkins) vs. THE USOS (Jey Uso & Jimmy Uso)
Jimmy and Montez locked up to start the match. Jimmy gained momentum with a shoulder block on Ford, who followed with a drop kick. Some more offense from Ford who tagged in Dawkins. Jimmy and Dawkins exchanged offense in the corners with Dawkins getting a near fall. Jimmy made the tag to Jey who hit a corner splash on Dawkins.
The Usos traded tags to gain the momentum and keep Dawkins on the mat. A flying forearm from Jey Uso was highlighted. Jey got Dawkins in a submission as Dawkins fought to make the tag to Ford. Jey beat down Hawkins some more and dragged him back to the Usos corner, tagging Jimmy back in.
Jimmy Uso continued to dominate, making another tag to Jey until the action spilled out to the floor. RK-Bro got bumped by the action at ringside and the Usos got in their face. Montez Ford took the opportunity to hit a diving attack onto the Usos, which Orton and Riddle enjoyed. Commercial break.
Back in the ring, Jimmy held Dawkins in a headlock. Hawkins countered out and made the tag to Ford. Ford hit a big top rope crossbody, and a flurry of kicks on Jimmy Uo. Jey went on the attack but was thwarted by Ford who hit a blockbuster neckbreaker on Jey for a two count.
Jey hit a big neckbreaker for a two count. Jey made the tag to Jimmy and was knocked to the outside by the Street Prophets. Ford and Dawkins hit a tandem neckbreaker from the top rope for a two count on Jimmy. The Usos tried to close out the match, but Dawkins countered and made the tag to Ford. Ford hit a sky high frog splash for a close two count. The Detroit crowd chanted "this is awesome".
Jimmy sent Dawkins into the ring post, who then fell to the outside. The Usos gained the upper hand on Ford, hitting their finish for the three count.
WINNER: The Usos in 15:00.
-RK-Bro and the Usos had a stair down, holding their respective titles in the ring as the Usos exited up the ramp. Dawkins toppled Riddle over the top rope and Orton hit an RKO on a dazed Ford. The Usos snuck back into the ring for stereo super kicks on Orton.
-Raw went off the air with the Usos holding both the Raw and Smackdown Tag Team Championships in the middle of the ring.
(Cate's Analysis: Great tag team action to close out the show. I wouldn't mind seeing The Bloodline with all the championships and I imagine that's what will end up happening. Once the titles are off RK-Bro, I'm ready for the split there. I imagine we get Randy vs. Riddle at Summerslam this year.)
FINAL THOUGHTS: Thanks for reading my coverage and thanks to Wade and the Torch for giving me the opportunity! This is definitely a lot more work than I anticipated (Raw is quite long) , but it's very fun and I feel closer to Raw than I have in a long time! Until next week – Charlie.