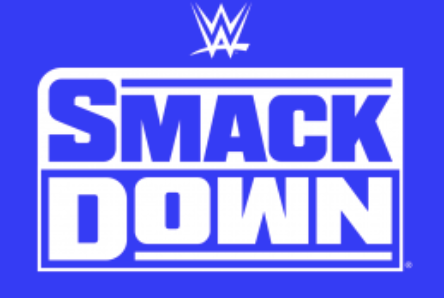 ---
SPOTLIGHTED PODCAST ALERT (YOUR ARTICLE BEGINS A FEW INCHES DOWN)...
---
WWE SMACKDOWN TV REPORT
MAY 20, 2022
GRAND RAPIDS, MI AT VAN ANDEL ARENA
AIRED ON FOX
REPORT BY ALEX McDONALD, PWTORCH CONTRIBUTOR
Announcers: Michael Cole, Pat McAfee
[HOUR ONE]
-The show opened with a video package preview for the Tag Team Championship Unification match between the Usos and RK-Bro. They then cut to a crowd shot and Michael Cole welcomed the audience to the show. He threw to graphics that hyped the Tag Team Championship Unification match. Pat McAfee chimed in and hyped the match. McAfee said it's not Wrestlemania or Summerslam, it's Smackdown.
-Roman Reigns' music hit and he made his entrance alongside Paul Heyman and the Usos. The trio posed with their championships as pyro went off behind them on the ramp. Cole threw to a video recap of the segment featuring the Bloodline and RK-Bro from last week's Smackdown. Afterwards, Cole ran down the lengths of Reigns and the Usos title reigns. He said they can solidify themselves as the greatest faction in sports entertainment history if the Usos win tonight. McAfee said it would be a stamp on their run of pure dominance. The Bloodline posed with the titles again in the ring as another round of pyro went off. Reigns stood mid-ring with the Usos behind him and Heyman to his side. Heyman handed Reigns the mic. Reigns asked Grand Rapids to acknowledge him. A loud mixed reaction followed. Reigns said it's a special night because the crowd is not only acknowledging Reigns, but his cousins as well. Reigns asked Heyman to tell them why and handed him the mic. Heyman welcomed the crowd to the "single biggest night in the history of tag team wrestling". Heyman called Reigns the G.O.A.T. He said you can take your Bruno Sammartinos, Hulk Hogans, Steve Austins, Dwayne "The Rock" Johnsons, Brock Lesnars, and John Cenas and stack them up, and that's what would happen against Reigns as he would stack them up and pin them. Heyman then said that Reigns defends the position of being the greatest of all time every night. Heyman then asked what it will take for the Usos to be the greatest tag team of all time. Heyman said the Usos have to unify the Tag Team titles because even the Wild Samoans couldn't do that. Heyman said they need to be the first team ever to hold the Smackdown and Raw Tag Team titles simultaneously. Heyman said the Usos have to beat RK-Bro. Heyman said both teams are the best on their respective brands. Heyman then said that the Usos will come home the Undisputed Tag Team champions, or they won't come home at all. Heyman said the Usos will win and be the Undisputed Tag Team champions, and that's not a prediction, it's a spoiler. Reigns took the mic again. He shouted "Usos". He said they know what he wants, and he expects them to deliver. Reigns said the only reason he has those expectations is because he loves them. Reigns then hugged both Usos. They chest bumped as Reigns' music played in the background. The screen showed the graphic for the Unification match again and Cole and McAfee hyped the match.
(McDonald's Analysis: This match felt big a few weeks ago, then it was dropped. It felt somewhat big when they re-announced it last week. After this promo, it feels bigger then it has the entire time. Heyman did an excellent job paying homage to Reigns while also laying out the challenge ahead for the Usos and why it's important for them to get the job done. I loved the addition of the Wild Samoans in the promo and how the Usos have to surpass them to be the greatest tag team, maybe even in their own family. I also really liked the line about the Usos not being able to come home without the titles. I doubt it will mean anything, as they will probably win, but it's a cool wrinkle regardless. Reigns is to the point where he can do next to nothing and be super effective. With that said, everything he does has meaning and that was on full display here. The hug at the end was perfect. He's a great motivator while being terrifying at the same time. This promo is a great lesson for young wrestlers and managers who need to learn how to make a match have gravity and tell a story about how important it actually is.)
-They then showed Sami Zayn in the back watching on the monitor. He cheered the Bloodline on as he wore his Bloodline shirt. In the arena, Shinsuke Nakamura's music hit and he made his entrance. McAfee danced at the announce position. They showed a graphic for Nakamura against Zayn after the break. McAfee and Cole hyped the match. The Bloodline passed Nakamura on the ramp as they cut to break. [c]
-Sami Zayn's music hit and he made his entrance. Cole recapped the injury to Rick Boogs. He said Nakamura blames the Bloodline and Zayn is standing up for them.
(1) SAMI ZAYN vs. SHINSUKE NAKAMURA
Zayn got a headlock on Nakamura. Nakamura shot Zayn off the ropes but Zayn took him down with a shoulder block and got a quick near fall. Zayn went for another headlock but Nakamura fought out. He got an arm wrench followed by a headlock and shoulder tackle of his own. Nakamura hit a series of kicks on Zayn then took him to the corner. Nakamura put a foot to the throat of Zayn, then followed up with a snapmare into a knee for a near fall. Nakamura hit another knee to the chest of Zayn. Zayn recovered and pulled Nakamura down by the hair. Zayn mounted Nakamura and rained down punches. Zayn took Nakamura off the ropes and hit a clothesline for a near fall. Zayn choked Nakamura with the middle rope. Zayn then went to the top rope, but Nakamura recovered and punched Zayn down. Nakamura followed Zayn up and set up a superplex but Zayn fought him off. Zayn knocked Nakamura down and went back up, but Nakamura recovered and crotched him. Nakamura went for a Kinshasa but Zayn moved. Zayn followed Nakamura into the corner, but Nakamura hit an elbow on Zayn. Nakamura jumped to the top, but Zayn recovered and tossed Nakamura off the top to the floor. [c]
Zayn hit crossfaces on Nakamura followed by a headlock. The crowd cheered Nakamura on. Nakamura fought up and Zayn sent him off the ropes. Nakamura ducked a couple of clotheslines then hit a high kick that took Zayn down. Nakamura hit a knee followed by a scissors kick followed by a sliding kick. Nakamura then set up and hit his sliding German suplex. Nakamura then hit a big knee to the back of Zayn's neck and got a near fall. Nakamura got another kick on Zayn, then set him up for a Kinshasa. Zayn saw Nakamura coming and rolled out of the ring. Nakamura followed him. Nakamura ran at Zayn but Zayn caught him and hit a Michinoku Driver on the floor. The ref counted all the way to nine before Nakamura got back in the ring. The crowd chanted "Rusty" at Zayn. Zayn took Nakamura to the outside and tried to whip Nakamura but Nakamura reversed and sent Zayn into the ring post, then into the timekeeper's area. Zayn raced back to the ring to beat the count out and Nakamura met him with a Kinshasa for the win.
WINNER: Shinsuke Nakamura in 10:00
(McDonald's Analysis: These two always have solid matches with each other and this was no exception. If you want a solid eight to ten minute TV match, these are two of the better guys to give it to you in a WWE setting. The biggest issue with this was nothing being at stake. That and Zayn just gets beat by everybody at this point. The finish was clever and a good call back to what's happened previously. That was good.)
-Cole and McAfee were at ringside. They recapped the promo that opened the show. Cole then threw to a video package on the Usos.
-Happy Corbin's music hit and he made his entrance. McAfee said the sound of slot machines going off should make everyone happy, but Corbin has managed to ruin it. They showed a small snippet of Corbin's attack on Mad Cap Moss last week. Cole hyped the Happy Talk segment for after the break. [c]
-Corbin stood in front of the Andre the Giant Memorial Battle Royal trophy. Corbin said this is the happiest he's ever been. Corbin said he's tall and handsome and he's wearing a $12,000 hat and a $70,000 watch. He said he rid himself and the WWE of the mouth breathing idiot Mad Cap Moss. He then said he's in possession of the trophy as well. Corbin then threw to a video package of his attack on Moss last week. Cole said that Moss suffered a "cervical contusion". Corbin said he got fined a lot of money for that. Corbin said he wanted to see the video again. They showed the replay on loop three times. Corbin then said that everyone should learn from that and appreciate what they have and show their boss total respect. He said that Moss had it good as his protege. Corbin said that Moss wanted to get out of his shadow and rise to the top of WWE. Corbin said Moss didn't appreciate all of the things he did for him. Corbin said Moss thought Corbin was the butt of his jokes. Corbin mentioned the "big, bald wolf" line. Corbin said he might be the big, bald wolf because he huffed, he puffed, and put Mad Cap Moss in an ambulance. Corbin's music then played and he exited the ring. Corbin lifted the trophy and tossed it into the steps repeatedly. The trophy pieces came off little by little. McAfee said the trophy was shattered. Moss entered the ring with the model of Andre the Giant (which was completely intact) and held it up in the ring.
(McDonald's Analysis: I know most people don't like Corbin. I know most people have been critical of this feud, myself included. With that said, the last two weeks have been a step in the right direction. I like the new serious attitude from Corbin. He's still silly in a way, but in a slightly more vicious way. This was a good promo. If Moss comes back with a character refresh and a more serious attitude, this could be a solid feud and a great makeover for both guys. Corbin can dress this way and be slightly more conniving and be taken seriously. Moss just needs to return as the same guy, but with a brand new attitude. Maybe he can be just "Moss" and drop the Mad Cap thing entirely. If they don't do that, this will be another in a long line of missed opportunities.)
-Cole threw to a video recap of the segment involving Drew Gulak, Ricochet, and Gunther from last week. After the video, Ludwig Kaiser stood on the stage. He told the crowd to show their utmost respect and honor and then introduced Gunther. Gunther's music began and he made his entrance. They showed a graphic for Gulak against Gunther. McAfee and Cole hyped the match. [c]
(2) DREW GULAK vs. GUNTHER (w/ Ludwig Kaiser)
They returned from break with the match in progress. Gunther went for a chop on Gulak, but Gulak ducked. Gulak got a chop of his own, but it only angered Gunther who chopped Gulak down. Gunther took the arm of Gulak and hit a series of chops while holding the arm of Gulak. Gunther then hit a big powerbomb and got the win.
WINNER: Gunther (w/ Ludwig Kaiser) in 1:00
-Gunther applied a Boston Crab to Gulak and Kaiser taunted Gulak. Ricochet's music hit and he slid into the ring. Gunther and Kaiser left. Ricochet stood over the fallen Gulak and stared after Gunther.
(McDonald's Analysis: Poor Gulak. No entrance and the match starts during a commercial. Anyway, Gunther looked awesome again and I like the Boston Crab. I feel like I haven't seen that in forever. Ricochet coming out and seemingly starting something with Gunther was predictable, but logical, so it's fine.)
-Adam Pearce was in the back. A man entered. He introduced himself as Max Dupree. He said he's the CEO of the newest male model agency. He said tonight starts an era of new Superstars who can headline Paris fashion week and Wrestlemania. Pearce said he never heard of him. Dupree said that he was hired by Sonya Deville and Pearce was excited to have him. Pearce said that Deville had been relieved of her duties and the circumstances were unfortunate. Dupree informed Pearce that his agency had a contract. Pearce said he would look into it then made sure he had Dupree's name right. Dupree tried to teach Pearce how to pronounce it properly. "Du Preee". Pearce simply said "Dupree". Dupree told him he was so close, then walked off.
-RK-Bro were shown in the back with Kayla Braxton. Cole said we'd hear from them after the break. [c]
-They showed a short video graphic to hype the Tag Team Championship Unification match for later in the evening. Cole and McAfee hyped the match.
-RK-Bro was with Kayla Braxton. Riddle said he's been beating the Usos one on one and the Usos can't beat RK-Bro. Riddle asked Kayla if she knew why he was confident. Kayla said she thought so. Riddle said it's because RK-Bro 4:20 says we just smoked your ass. Randy Orton said that Reigns is going to look at the Usos and they are going to look up at him. Reigns is going to ask what happened and the Usos are going to tell him they got hit with the three most dangerous letters in sports entertainment, RK-Bro.
[HOUR TWO]
-Cole threw to a video recap of the match between Raquel Rodriguez and Ronda Rousey last week. After the package, Shotzi was in the back watching on a monitor. Aliyah appeared. Shotzi and Aliyah argued for a second. Rodriguez appeared. Shotzi said that she would be champion if Rodriguez hadn't stolen her opportunity. Shotzi said that Rodriguez is a joke and is too nice. Shotzi called Rodriguez an absurd amazon. Shotzi said that Rodriguez is six feet of disappointment. Shotzi said she's going to prove it to Rodriguez in the ring. Rodriguez's music hit and she made her entrance. Shotzi's music then hit and she made her entrance. Cole hyped the match. He said it's between two up and comers in the Women's Division. [c]
(McDonald's Analysis: It was kind of silly, but I liked this interaction behind the curtain before they went out for a match. It makes sense that this would happen from time to time. Shotzi has been defined down, but I thought she did a good job here. I wonder if WWE is actually going to try to build up some of these women after what happened with Naomi and Sasha Banks on Monday?)
-Cole hyped the Clash at the Castle PLE for September. He said that tickets are available now. McAfee touted 40,000 tickets sold already.
(3) SHOTZI vs. RAQUEL RODRIGUEZ
Shotzi and Rodriguez stared each other down. Rodriguez lifted Shotzi and drove her into the corner. Rodriguez lifted Shotzi by one arm then threw her down. They showed a collection of Smackdown stars watching the match in the back. Shotzi recovered and took Rodriguez to the corner. Rodriguez quickly recovered and grabbed Shotzi by the throat, lifted her and tossed her into the corner. Shotzi came back and put a headscissors on while using the ropes. Shotzi then went for a rear naked choke while riding Rodriguez's back but Rodriguez pulled her off. Shotzi went for a hurricanrana but Rodriguez caught her, lifted her up then tossed her, caught her and delivered a fall away slam. Rodriguez then hit a corkscrew splash from the second rope. Rodriguez then hit her modified powerbomb for the win.
WINNER: Raquel Rodriguez in 3:00
-Rodriguez stood over Shotzi and celebrated. McAfee and Cole put her over.
(McDonald's Analysis: Forget what I said about WWE wanting to build up the other women on the show. Just pretend that didn't happen. With that said, they're pouring some energy into Rodriguez. The other wrestlers watching in the back was a telling sign. They clearly have plans for her. I stand by what I said last week. If they want to make her a star, they should have had her just beat Rousey last week. They should have just gone for it. Either way, I'm glad they're trying something. The last few women that debuted on Smackdown haven't really amounted to much.)
-Kayla was in the back. She welcomed Xavier Woods. Kayla threw to a video package of the match between Butch and Kofi Kingston last week. Woods said that it was obviously the biggest win of Butch's career, but he wants to know if Butch can do it himself. Woods called Butch "Butch made" and said he needs Sheamus and Ridge Holland to win. Woods said that Kingston is on "New Day business" so he's going it alone tonight. Woods asked Butch to face him one on one without Sheamus and Holland. New Day's music then hit and Woods made his entrance. [c]
-Woods did sit-ups in the ring. They then cut to the back where Sheamus and Holland pumped up Butch. Butch slapped Sheamus then ran through the curtain. Sheamus' music hit and Butch made his entrance, all alone.
(4) XAVIER WOODS vs. BUTCH
Woods ran at Butch then ducked under a clothesline. Woods hit a big forearm that knocked Butch to the outside. Woods hit a baseball slide and took out Butch again. Woods took Butch to the ring, but Butch recovered and took Woods down then mounted him and hit some punches. Woods rolled up Butch for a near fall. Butch took over and stretched Woods, then stepped on his hand. Butch put on a headlock and leaned into Woods. The crowd chanted "New Day rocks". Woods fought up but Butch slapped him. Woods fought out and then hit a rolling clothesline for a close near fall. Woods hit a big chop followed by a punch. Woods then lifted Butch to his shoulders, but Butch raked Woods eyes, then hit a big kick that took Woods down. Woods fell to the apron and Butch lifted Woods and draped him over the top rope. Butch hit a series of kicks to the head, then climbed to the second rope, Butch jumped, but Woods moved, then kicked Butch. Butch recovered quickly and took Woods down, then hit a series of strikes. Woods then rolled Butch up for the win.
WINNER: Xavier Woods in 4:00
-Butch dropped to the outside and exited through the crowd. McAfee speculated that Butch has to use the bathroom after his matches. Woods celebrated on the stage. Sheamus and Holland appeared behind him. McAfee referred to them as the Brawling Brutes. Woods turned and looked at them. Butch appeared out of nowhere and took Woods down. Sheamus and Holland held Butch back.
(McDonald's Analysis: So how long are we going to do this? This feud is the perfect example of how shallow the Smackdown roster is. I guess there's no other babyfaces for the now Brawling Brutes to feud with. I hate that Butch keeps getting rolled up. I get that he's a hothead, but this just makes him look like an idiot. How does he not see it coming after what, the third time? Come on. I'm so ready for everyone involved in this to move on to something else. Can Butch just destroy Woods and move on already? I'd rather watch him wrestle Gulak at this point.)
-Cole threw to a video package on RK-Bro. Afterwards, they showed RK-Bro in the back getting ready for the match. They showed a graphic at the bottom of the screen for the Tag Team Championship Unification match. Cole hyped it as being up next. [c]
-Woods was in the back. Megan Morant appeared. Woods said he's tired of the numbers game garbage. He said Kingston is back next week, and Woods has someone in mind for a six man tag team match and the Brawling Brutes won't like it.
-Cole and McAfee sat ringside. Cole updated fans on the situation regarding Naomi and Sasha Banks. He said they have been suspended indefinitely and there will be a future tournament to determine the new Women's Tag Team champions.
(McDonald's Analysis: I didn't really expect them to mention this, but in a way, I'm glad they did. Cole handled this well in my opinion. He didn't cut them down, but made sure to toe the company line at the same time. I have no idea who's going to be in this tournament though. Also, I guess it won't be "Boss Time" for Michael Cole any time soon.)
-RK-Bro's music hit and they made their entrance. Cole and McAfee talked them up. Cole said that Orton said he's never had as much fun as he is right now with his tag team partner, Riddle.
-The Usos' music hit and they made their entrance with Paul Heyman at their side. The two teams stood in the ring as formal ring introductions took place. Heyman joined McAfee and Cole on commentary. Cole hyped the match one last time. [c]
RK-BRO (Randy Orton & Riddle) vs. THE USOS (Jey & Jimmy) (w/ Paul Heyman) – Tag Team Championship Unification Match
Riddle started against Jimmy. Riddle went for a single leg and took Jimmy down. Riddle took Jimmy down with a waistlock then tagged in Orton. Orton slammed Jimmy's arm into the mat then stomped on it. Orton tagged Riddle back in. Riddle took Jimmy to the corner and chopped him. Heyman said there will not be a Bloodline if the Usos don't win. He said you must earn your spot on the Island of Relevancy. Jimmy took over on Riddle. Riddle sold an injury. The ref held Jimmy back. Orton checked on Riddle threw the ropes. A doctor slid into the ring to check on Riddle as they cut to break. [c]
The Usos hit a double slam on Riddle. Cole said Riddle suffered a bruised hip. Jey choked Riddle with the bottom rope. Jimmy then hit a big right hand on Riddle from the floor. Jey tagged Jimmy back in. Jimmy and Jey both punched at the back of Riddle. Jimmy stalked Riddle and taunted him, then stomped at the lower back. Jimmy then put on a modified bear hug. Riddle fought out and reached for Orton. Jimmy suplexed Riddle back to the Usos' corner and tagged in Jey. Riddle hit a big knee on Jey and crawled towards Orton. Orton and Jimmy both tagged in. Orton took out both Usos and delivered a pair of powerslams. He then hit a draping DDT on Jimmy. Orton stalked Jimmy and hit the RKO. Orton covered Jimmy but Jey broke up the pin attempt at a count of two. Jey tagged in and hit a superkick on Jey, but Orton tagged Riddle first. Riddle hit a big kick that rocked Jey, then rushed him in the corner. Riddle hit a kick on Jey, then went for a senton, but Jey got his knees up. Jey then hit a pop up neckbreaker for a near fall. Jey went after Riddle in the corner, but Riddle caught him with an elbow. Riddle went to the top, but Jey caught him coming off with a big punch. Jey climbed to the top and Riddle leaped up with him. Riddle went for a super RKO but Jey fought him off. Heyman left commentary and distracted the ref. Reigns appeared and held on to Jey as Riddle fell off the top. Jey hit an Uso splash on Riddle and got the cover and the win.
WINNER: The Usos in 12:00 to unify the Raw & Smackdown Tag Team championships
-The Bloodline attacked RK-Bro. Reigns put Riddle in the guillotine as the Usos took out Orton with the steps. Reigns placed a choked out Riddle on the announce table. Jey flew off the top rope and threw Riddle and the table with an Uso splash. They showed a crying kid in the crowd being consoled by his dad. Reigns then locked in the guillotine on Orton. The Bloodline posed in the ring with their titles. Cole said the only thing left to do is acknowledge the Bloodline.
(McDonald's Analysis: I couldn't have said it better myself, Michael Cole. Good stuff. The match wasn't monumental in quality or length, but they accomplished what they needed to. A lot of people will complain about the finish, and I get that, but it was to be expected and the right team won. I don't like to be an "ends justify the means" guy, but in this case, I think that's the truth. If the rumors of Reigns against Riddle followed by Reigns against Orton are true, this was the best way to get there. As much as I enjoy Riddle and Orton as a team, they don't need to be a full time team to still be together. They could be used in the singles divisions, especially on Smackdown where babyfaces are desperately needed. The Usos were the logical choice if we're going to have one set of tag titles. I don't know where we go from here and who they defend against, but any opponent was going to be a step down after RK-Bro anyway.)
FINAL THOUGHTS: It had it's off moments, but on the whole, this was an especially enjoyable episode of Smackdown and one of their better outings in a while. The pace was great and it felt like most of the segments meant something. The bookend segments with the Bloodline were strong, especially the opening promo with Heyman and the beatdown after the main event. Rodriguez continues to be built in the Women's Division and they seem invested in her, which is a good thing. I don't know where the depth is going to come from for Smackdown with the women, but Rodriguez is a start. Gunther continues to impress and it seems we're headed for an IC title feud with him and Ricochet, which should be fun, even if it is short. The debut of L.A. Knight's new character seems interesting, but I feel like everyone on Smackdown that's worth anything is a heel. The heels are all solid, from the Bloodline at the top of the card, to Sami Zayn, Gunther, Corbin, and the Brawling Brutes below them. But there's nothing on the other side that feels like a credible threat to take them down. And now, another group of heels is being introduced. Who are they going to wrestle? Besides that flaw, this show has a ton of promise and I'm excited to see what's next for the blue brand.