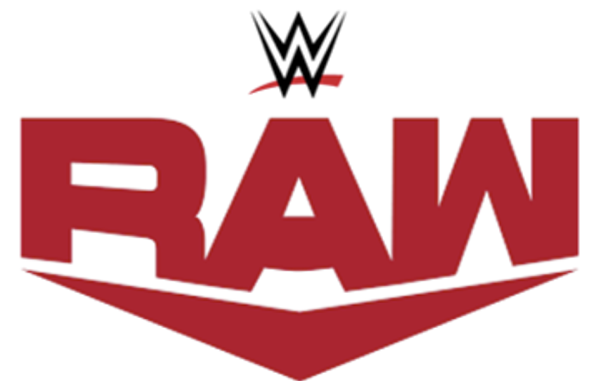 ---
SPOTLIGHTED PODCAST ALERT (YOUR ARTICLE BEGINS A FEW INCHES DOWN)...
---
WWE RAW TV REPORT
OCTOBER 3, 2022
ST. PAUL, MINN. AT XCEL ENERGY CENTER
AIRED ON USA
REPORT BY DANNY DOUCETTE, PWTORCH CONTRIBUTOR
Commentators: Jimmy Smith, Corey Graves, & Byron Saxton
Ring Announcer: Mike Rome
[HOUR ONE]
-The show opened with the "Then. Now. Forever. Together" signature. The Raw intro then played, followed by a shot inside the arena of pyro blasting at the top of the stage.
-The Judgment Day's music played to the sound of boos from the crowd. Damian Priest and Finn Balor were dressed for action and accompanied by Dominik Mysterio and Rhea Ripley. Smith announced that UFC fighter, Daniel Cormier would be the special referee for the Fight Pit match between Seth Rollins and Matt Riddle at Extreme Rules. As Judgment Day continued their entrance, a picture-in-picture recap of Riddle defeating Priest last week was shown. The recap ended by highlighting Edge's return after that match.
Balor spoke first. Balor brought up Edge's return after being forced to retire eleven years ago. Priest told the crowd to give it up for Edge. Balor said that at Extreme Rules he will serve as a cruel reminder that Edge doesn't belong near he's in. Balor said he will beat Edge so bad that he will be forced to quit. Priest said that Edge quitting will serve as a notice that The Judgment Day will always rise. Priest said that especially applies to their opponents for the night, Rey Mysterio and A.J. Styles. Ripley whispered in Dominik's ear. The crowd chanted "who's your daddy" at Dominik. Dominik said Rey is not his daddy. Dominik said he hates Rey and claimed that Rey has lied to him his entire life. Dominik said Judgment Day is his family now. Balor then addressed Styles. Balor said he could've ended Styles' career "last night". Balor corrected himself saying he meant last week. Balor blamed the misspeak on being so mad. Balor said he didn't end Styles' career because Styles is his friend and the olive branch is still extended.
Styles' music then interrupted Balor. Styles and Rey made separated entrances and went down to the ring. Before the bell, Rey and Styles attacked Balor and Priest as Ripley and Dominik bailed. Dominik pulled Balor out of the ring, but Rey slid out and attacked him with a headscissors. Smith noted that Edge was in Philadelphia promoting Extreme Rules. Styles clotheslined Priest over the top rope and hit him with a springboard forearm. [c]
(1) THE JUDGMENT DAY (Finn Balor & Damian Priest) (w/Rhea Ripley & Dominik Mysterio) vs. A.J. STYLES & REY MYSTERIO
After the commercial, Balor and Priest isolated Rey and controlled the match. Rey landed a bulldog on Balor and tagged in Styles. Balor tagged in Priest at the same time, but Styles unleashed a flurry of offense on him. Priest shoved Styles to the floor as Balor held the ropes open. [c]
Judgment Day's domination continued, but Styles turned the tables with a double DDT on Balor and Priest. Outside the ring, Rey confronted Ripley. Dominik got in the way of Ripley and tried to goad Rey into hitting him. The brief distraction allowed Rey to walk into a clothesline from Ripley. Inside the ring, Balor dropkicked Styles into the corner and landed a Coup de Gras for the win.
WINNERS: Judgment Day in 15:00.
(Doucette's Analysis: I didn't care for the promo or the match. Dominik saying he hates Rey is too much. He didn't even give a decent explanation as to why we should believe that. The match was just a backdrop for the ongoing Rey-Dominik drama.)
-After the match, Rey tried to help Styles up, but Styles pushed him away. Styles blamed Rey for the loss and shoved him to the mat. Rey left the ring frustrated. Balor and the rest of Judgment Day attacked Styles from behind. Priest hit Styles with South of Heaven to end the beating.
-Smith and Graves hyped Cormier being announced as the special referee for the Fight Pit match.
-Lashley was shown walking through the hall earlier in the day as he was approached by Kevin Patrick. Patrick noted that Lashley has been U.S. champion for three months. Lashley said that despite his success, he won't get complacent. Mustafa Ali appeared and said he's been waiting for an opportunity. Lashley acknowledge Ali has been working hard, but brushed him off. Ali said that he wasn't asking for an opportunity, but demanding it. Lashley said people were getting too comfortable disrespecting him and accepted Ali's challenge. [c]
(Doucette's Analysis: I'm glad there's something for Lashley and Ali to do as they both deserve to be prominently feature. Even though the segment felt like, "Hey Lashley and Ali – you guys are both losers who've been doing nothing- how about a match?")
Sami Zayn, Jimmy Uso, and Solo Sikoa were shown backstage. Sami told Jimmy a story as the two of them laughed hysterically. Solo chuckled a bit, but mostly kept a straight face. Jey then appeared, so Sami and Jimmy tried to get serious. Jey told them they are at Raw to remind everyone that Roman Reigns will be there next week. Solo, Sami, and the Usos started walking and saw The Street Profits. Sami told the Profits that next week Reigns will be there and to get ready to acknowledge him. Montez Ford said there's only one thing The Bloodline needs to acknowledge as he started to point to his crotch. Angelo Dawkins stopped him from completing his insult. Jey said he'll give Ford two matching boots for being disrespectful. The camera showed Ford had his right foot in walking boot. Dawkins challenged Jey, but Solo stepped up instead. Dawkins accepted as Sami held Solo back.
(2) BOBBY LASHLEY vs. MUSTAFA ALI
Ali missed a dropkick to start. Lashley then tossed Ali across the ring with a huge overhead belly-to-belly suplex. Ali recovered and hit Lashley with a dive outside and followed by a kick to the chest. However, Lashley nailed Ali with a big clothesline to cut off the comeback attempt. [c]
Lashley continued to dominate, but Ali executed a 450 splash onto Lashley's left arm. Ali tried to capitalize on that, but Lashley hit him with an elevated spinebuster for a near fall. Lashley got another nearfall from a Yokosuka Cutter. Lashley told Ali to stay down, but Ali slapped him. Lashley got angry and threw Ali into the ring posts and then into the timekeeper's area. Ali was almost counted out, but made it back into the ring at the count of nine. Lashley hit Ali with a big spear and put him in the Hurt Lock. Ali refused to give up, but passed out and the referee called off the match.
WINNER: Lashley in 11:00.
-Lashley started to help Ali up, but Rollins attacked him from behind. Rollins stomped Lashley once and then a second time onto the U.S. title belt. As Rollins left the ring, he spotted Ali trying to get up and stomped him as well.
(Doucette's Analysis: Heck of a match that made Ali look great in the end. Other than Drew McIntyre, I think he is the only other person that didn't outright tap to the Hurt Lock.) [c]
[HOUR TWO]
Rollins was in the ring dancing as the fans sang his theme song. Smith threw to "digital exclusive fan video" of Rollins and Riddle brawling after Raw last week. Rollins welcomed the fans to "Monday Night Rollins". Rollins said the Fight Pit match will become synonymous with his name. A video package aired explaining the match. Highlights of previous Fight Pit matches from NXT were shown. It was also explained that the match can only be won by submission or knockout. Rollins called himself the most dangerous man in the history of the industry. Rollins called Riddle out to the ring.
Riddle came down without his scooter and said that Rollins hasn't even been in a Fight Pit match. Rollins mentioned that there was a no-contact clause between them. Riddle told Rollins not to worry about putting more stitches on his forehead. Riddle said he will kill him on Saturday. Riddle said when he wins, the fans will be singing "brooooo-oh-oh" (in the tune of Rollins theme song). The fans sang along a little bit. Rollins told Riddle and the fans to stop. Rollins said Cormier won't be in Riddle's corner even though they both come from the MMA world. Rollins tried to anger Riddle by claiming that he can't see his kids. Rollins said Riddle can't afford to miss out on the big money match by striking him, because child support is expensive. Riddle rebutted by saying Rollins hasn't held a title recently or main evented a WrestleMania (he technically was, actually). Rollins and Riddle started bickering until Cormier appeared on the big screen. Cormier introduced himself and said that he respects Riddle and Rollins abilities. Cormier said he will be a stern referee so Rollins and Riddle can put an end to their feud. Rollins knocked Riddle's hat off and walked away.
(Doucette's Analysis: This one was a big miss. Cormier was the best thing about it and it was a pre-tape. Rollins was okay, but Riddle's insults fell flat. I suppose they wanted to save the fighting for Saturday, hence the no-contact rule, but they should've come up with another idea for a go-home segment.)
-Candace LeRae was shown walking through the backstage area. Bianca Belair, Asuka, and Alexa Bliss were hanging out and wished her luck. A QR code flashed on the screen during the brief segment. [c]
-The Miz was talking on the phone in a locker room. Miz said he wants to end this B-list horror movie, referring to Dexter Lumis' stalking. Miz also mentioned that he hadn't seen Ciampa in weeks, but next week he will have a birthday celebration in Brooklyn. While Miz was on the phone, Lumis stepped out of a door in the background and tried to grab him. Miz unknowingly stepped out of the way to shove away a member of the backstage personnel. Lumis was shown peeking out of the door to end the segment.
-Candace LeRae made her entrance as Graves said he was trying to send a message to Maryse to warn Miz. Dakota Kai, accompanied by Bayley and Iyo Sky, was next to the ring.
(3) CANDACE LERAE vs. DAKOTA KAI (w/Bayley & Iyo Sky)
The action was back-and-forth to start. Kai retreated outside after LeRae got the upper hand, but LeRae hit her with a dropkick. LeRae then landed a springboard crossbody on Kai at ringside. [c]
After the break, Kai booted LeRae in the face for a near fall. LeRae got the crowd behind her after a German Suplex to Kai off the ropes. Sky distracted the referee while Bayley tripped LeRae up as she attempted a springboard. Kai rolled LeRae up with a bridging pin for the win.
WINNER: Kai in 11:00.
-Johnny Gargano was walking backstage and Lumis was shown holding an incapacitated Miz in the background. Gargano stopped and turned around, but Lumis was gone. Gargano approached  Miz and tapped him. Miz woke up startled with a drawing of Miz with a birthday cake and Lumis behind him. Miz scurried off as Gargano continued on his way. Gargano smiled and said, "Oh, Dexter". [c]
-Sarah Schreiber interview Damage Control backstage. After hyping up Kai and Sky, Bayley said it will just be her and Belair during the contract signing. Bayley told Belair to remember that she asked for this.
-The commentators mentioned the passing of Antonio Inoki.
-Otis walked down to the ring flanked by Chad Gable and Austin Theory. A picture-in-picture promo was shown where Gable's history with Braun Strowman was highlighted. Gable said that he was Strowman's first coach as
(4) OTIS (w/Chad Gable & Austin Theory) vs. JOHNNY GARGANO
Theory was on commentary. Otis had the upper hand for the first few minutes until Gargano hit some strikes. Otis gave Gargano a T-Bone Suplex to stop Gargano's offense. Otis tried a press slam, but Gargano landed a DDT for a two count. Otis rolled out to ringside, but Gargano hit him with a dive. Gargano then attacked Theory at the commentary desk. As Gargano got back into the ring, Theory hit Gargano in the back with the Money in the Bank briefcase. Otis hit Gargano with a powerslam for the win.
WINNER: Otis in 5:00.
Gable, Otis, and Theory attacked Gargano until Strowman ran down for the save. Strowman knocked Otis down with a shoulder block. Theory retreated through the crowd with Gable behind him. Strowman grabbed Gable before he could get away.
(5) CHAD GABLE (w/Otis) vs. BRAUN STROWMAN
As soon as the bell rang, Strowman tossed Gable over the top rope onto Otis. [c]
After the break, Gable was in the ring and Strowman was recovering near the announcer's desk. Smith and Graves noted that Otis threw Strowman over the table. A replay of this was shown. The referee had also ejected Otis from ringside. Strowman was hobbled and Gable landed an impressive German Suplex for a near fall. Gable grabbed Strowman's beard and slapped him. Omos and M.V.P. were shown watching the match backstage. Gable attempted a moonsault, but landed on his feet into a big boot from Strowman. Strowman powerbombed Gable for the win.
WINNER: Strowman in 6:00.
-Belair was shown walking backstage headed towards the ring.
[HOUR THREE]
-Lashley was shown being tended to by a trainer as he was approached by Patrick. Patrick asked Lashley how he was doing. Lashley said he wants to crush Rollins throat so he never has to hear him cackle again. Lashley said he wants Rollins after Riddle is done with him next week. Lashley said he'll also put the title on the line so Rollins doesn't back out.
-Graves was in the ring to host the contract signing. Bayley came out first, followed by Belair. Graves presented the contracts. Bayley asked Belair if she felt safe since Damage Control wasn't with her. Bayley said she asked for a ladder match because it is symbolic of her WWE career. Bayley said she has had to climb constantly to get where she is. Bayley said she was just like Belair with with sequins and a ponytail. Bayley said the little girls used to cheer and have signs for her, but they stopped caring. Belair told her to shut up and signed the contract.
Belair said the chip on Bayley's shoulder has nothing to do with her. Belair said that Bayley is nothing like her and was pretending to be somebody she was not. Belair said she is authentic and that's why the people connect to her. Belair congratulated Bayley on taking a whole year to plan her comeback at SummerSlam. Belair told since Bayley likes to make plans, she should plan on still calling her champion. Bayley said her girls would disagree with that and wondered how they are doing. Then, Damage Control was shown backstage attacking Asuka and Bliss. Back in the ring, Bayley pulled Belair over the table in the middle of them by her braid. Bayley attacked Belair, but Belair fended her off and ran to help Asuka and Bliss. By the time Belair got backstage, Asuka appeared to be injured as she was crying with a chair on her leg. Bliss looked enraged and challenged Sky to a match for later in the night. [c]
(Doucette's Analysis: This was not good. Bayley is still missing the mark and Belair came off as cocky. The sight of Belair being flipped over the table by her braid was cool, though. I don't get why Asuka was crying after being hurt. She's always been touted as a badass and I didn't buy it at all.)
-The commentators ran down the Extreme Rules card.
-Solo made his way to the ring joined by The Usos and Sami. Dawkins was out next with Ford, still in street clothes and a walking boot.
(6) SOLO SIKOA (w/Jimmy Uso, Jey Uso, & Sami Zayn) vs. ANGELO DAWKINS (w/Montez Ford)
Dawkins sent Solo to the floor with a dropkick. Solo tried to get back into the ring, but Dawkins hit him with a punch. Solo was angry and grabbed a chair. Before he could get into the ring, Sami stopped Solo to calm him down. Jey moved Sami away and said he will handle it since Solo is his brother. [c]
Solo and Dawkins traded punches. Solo nailed him with a Samoan Drop. Solo hit Dawkins with a couple of hip attacks. Solo tried another, but Dawkins sprung up and hit Solo with an Enziguri. Jey and Sami argued on the apron while Solo superkicked and had Dawkins pinned. The referee was distracted and started a late count. Dawkins kicked out at two. As Solo yelled at Sami and Jey, Dawkins rolled him up for a near fall. Dawkins shoulderblocked Solo through the ropes to the outside. Sami checked on Solo, but Jey, Sami, and Jimmy started arguing. Dawkins hit them all with a flipping dive. Dawkins through Solo into the ring. Sami yelled at Dawkins, but Dawkins punched him. Solo took Dawkins out with a spinning elbow and hit him with a Rock Bottom for the win.
WINNER: Solo in 12:00.
(Doucette's Analysis: Dawkins looked decent here and Solo continues to look great. The Bloodline storyline is intriguing no matter what show it's on. It was a funny touch that briefly during the match, Sami and Jimmy were on one side of the ring, while Jey was by himself on another side.)
-Backstage, Theory congratulated Otis for beating Gargano. Theory asked where Gable was. Otis grabbed Gable from offscreen. Gable was still hurt from the Strowman match. Gable weakly said he almost had him. Theory said they're not with Gargano. Theory said next week he will face Gargano and put him A-Town down.
(Doucette's Analysis: Gable's selling was hilarious here.) [c]
-A pre-taped promo with Edge was shown. Edge said that since he has come back he's been close to his real self. Edge said he can't quit and that's why he came back to WWE at age 46. He said this is his dream job, but it takes a toll on his wife and daughters. Edge said he is stubborn, but that's what it takes to succeed at his level in the wrestling business. He gave Judgment Day credit for making it difficult on him to keep coming back. He sympathized with Rey for distancing himself from him because of Dominik. He also took blame because he started Judgment Day. He said ask The Undertaker, Mick Foley, John Cena, or Randy Orton, when he's cornered he will come out swinging. He said there is nothing Judgment Day can do to make him quit. He closed by saying he hopes they're ready for a war, because he is.
(Doucette's Analysis: Very good promo from Edge. Not surprising as he's one of the best to do it. He did a great job at making it feel genuine and reality based, even though just earlier this year he was acting unlike himself when he started Judgment Day.)
-Smith hyped an appearance from Reigns and The Bloodline, Lashley versus Rollins for the U.S. title, Gargano versus Theory, and the 25-year celebration of D-Generation-X (Road Dogg, Triple H, Shawn Michaels, and X-Pac were shown in the graphic) for next week's Raw.
-Bliss walked down to the ring accompanied by Belair. Bliss had a serious look on her face. [c]
-Sky, along with Bayley and Kai, entered the ring next.
(7) ALEXA BLISS (w/Bianca Belair) vs. IYO SKY (w/Bayley & Dakota Kai)
Sky attacked to start, but Bliss fired back with punches. Bliss attacked Sky with more intensity than usual as Belair cheered her on. Bliss dodged a kick and tried a baseball slide, but Sky moved. Sky hit Bliss with a dropkick on the ringside floor. [c]
Bliss landed Twisted Bliss onto Sky and went for the pin. Bayley distracted the referee, but Belair attacked her. Kai and Bayley attacked Belair and threw her into the ring stairs. Bliss hit Kai and Bayley with a diving senton onto the outside. Bliss went to the top rope, but was stopped by Sky. Sky hit an Air Raid Crash and a Over The Moon-sault for the win.
WINNER: Sky in 10:00.
-Bayley attacked Bliss as Sky and Kai grabbed a ladder from under the ring. Belair attacked Bayley, but Kai and Sky hit Belair with the ladder. Asuka hobbled out with a Kendo Stick and nailed Kai with it. Sky then dropkicked the ladder into Asuka. Kai and Ski trapped Bliss in the middle of the ladder and double-kicked it into her. Bayley held Belair in the corner as Kai nailed her with a kick to the face. Bayley then gave Belair and Bliss each a Roseplant. Sky and Kai posed with the tag titles as Bayley posed with the Raw title on the ladder.
-The commentators ran down the Extreme Rules card again and promoted Reigns and The Bloodline's appearance next week.
FINAL THOUGHTS: Very flat episode of Raw. Probably the worst since Vince McMahon's exit. There was way too much Damage Control for me. At least Judgment Day was downplayed a bit more this week. The Bloodline are enough to carry episodes of weekly programming, but not Damage Control or Judgment Day. I think we need a bit smaller doses of them going forward. Nothing stood out tonight and the crowd seemed fairly dead as well. I feel like I noticed some noticeably artificial crowd noise as well. This week of Raw was a big flop. Hopefully a reset coming out of Extreme Rules will freshen things up.