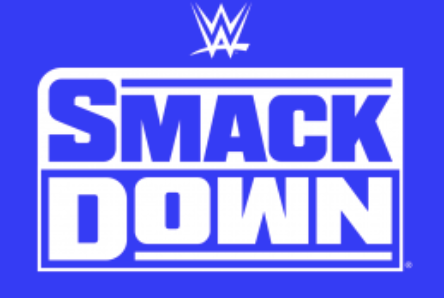 ---
SPOTLIGHTED PODCAST ALERT (YOUR ARTICLE BEGINS A FEW INCHES DOWN)...
---
WWE SMACKDOWN TV REPORT
DECEMBER 2, 2022
BUFFALO, NY AT KEYBANK CENTER
AIRED ON FS1
REPORT BY ALEX McDONALD, PWTORCH CONTRIBUTOR
Announcers: Michael Cole, Wade Barrett
[HOUR ONE]
-The show opened with the Smackdown video intro. Afterwards, pyro exploded in the arena and a crowd shot was shown. Michael Cole welcomed the audience to the show.
-Sami Zayn's music played and he made his entrance to a loud ovation. Zayn was flanked by the Usos and Solo Sikoa. The four posed at the top of the ramp. Zayn, the Usos, and Sikoa entered the ring, as Cole threw to a video recap of Survivor Series with Ozzy Osbourne in the background. The video ended with the Bloodline's victory in War Games. A graphic said it was the most watched Survivor Series ever.
-After the video, Jey had the mic. He said the Bloodline is in your city. Zayn then took the mic. He said the Bloodline leveled up at Survivor Series. He said it was because of the longest running Tag Team champions. Jimmy cut Zayn off and said we're not going to do that. He said that Zayn "his dog" was the man and tonight is about him. He said that the crowd was chanting for Zayn and that Zayn was the M.V.P. The crowd then chanted "Sami Uso". Jey then took the mic again. He said he doubted Zayn for a long time, but when Zayn made the decision to stand with the family, he earned Jey's respect. Jey said they won because of Zayn. Jimmy asked Zayn how he was feeling. The crowd chanted "Ucey". Zayn said that right now he's feeling pretty freaking ucey, baby. Zayn and the Usos teased the secret handshake. Then Zayn did the handshake with both Usos simultaneously.
-Sheamus' music played and he made his entrance with Butch and Ridge Holland. Sheamus said he doesn't want to beat up a fellow ginger, but it's fight night and it's time to go. Sheamus entered the ring and the bell rang.
(McDonald's Analysis: Wow, great unadvertised match to start the show. It was the right call to start this show with Zayn after the ending to Survivor Series. Sami got a huge and well deserved pop and sustained reaction from the crowd. Jey's acknowledgement of Zayn was also well done. Jimmy was a little over the top, but it fit the moment. I really liked this. It was simple, but it allowed Zayn to revel in the moment and get his due. Good stuff.)
(1) SAMI ZAYN (w/ Jey & Jimmy Uso, & Solo Sikoa) vs. SHEAMUS (w/ Butch & Ridge Holland)
They locked up and Sheamus took Zayn to the corner. Sheamus went for a punch but Zayn moved. They locked up again and Sheamus got the advantage. Sheamus whipped Zayn into the corner hard. Zayn fought back but Sheamus shot him off the ropes. Zayn went for a hip toss but Sheamus blocked it and took Zayn down with a clothesline. Zayn dropped to the outside and Sheamus followed. He tossed Zayn into the barricade. The Usos stared down Sheamus and the Brutes as they cut to break. [c]
Back from break, Sheamus was in control. Zayn rolled to the outside and Sheamus followed. Sheamus hit Zayn then rolled him back in. Zayn caught Sheamus coming in with a kick followed by a DDT for a near fall. Zayn stomped away at Sheamus. Cole said that the Usos will defend the titles on Raw on Monday against Elias and Matt Riddle. Sheamus fought back from his knees, but Zayn recovered and took Sheamus back down. Zayn put Sheamus in a headlock. Sheamus got up and carried Zayn on his back. Sheamus drove Zayn into the corner to break the hold. Sheamus charged and Zayn delivered an elbow. Zayn hit a tornado DDT off the middle rope for a near fall. Sheamus dropped to the apron and Zayn stalked him. The crowd chanted "Sami Uso". Zayn set Sheamus up for Ten Beats, but Sheamus caught Zayn's arm on the first attempt. Sheamus delivered a flurry of back elbows then entered the ring and took Sheamus down with a shoulder block. Sheamus hit a big powerslam and Zayn dropped to the apron. Sheamus went for Ten Beats himself, but Zayn hung him up on the top rope. Zayn got back in the ring and charged but Sheamus caught him with an Irish Curse backbreaker. Sheamus then locked in the Cloverleaf. Zayn dragged himself to the ropes to break the hold. Zayn knocked Sheamus to the floor. Zayn ran the ropes and leapt over the top and took out Sheamus with a big dive. [c]
The Usos cheered Zayn on as he climbed to the top rope. Sheamus stopped Zayn with a big right. Sheamus followed Zayn to the top but Zayn knocked Sheamus off. Zayn jumped but Sheamus caught him with a big knee and he covered Zayn for a near fall. Sheamus hit a pair of uppercuts then lifted Zayn to his shoulders. Sheamus climbed to the middle rope but Zayn fought out and countered into a powerbomb off the middle rope into a pin for a near fall. The crowd chanted "this is awesome". Zayn charged Sheamus in the corner but Sheamus caught Zayn and delivered White Noise. Sheamus made the cover and got a near fall. The crowd chanted for Zayn. Sheamus stalked Zayn. Zayn rolled to the apron. Sheamus grabbed Zayn and delivered Ten Beats. Jimmy looked disappointed at ringside. Sheamus stalked Zayn again. Jimmy jumped on the apron and Sheamus knocked him off. Zayn jumped on the back of Sheamus. Sheamus pushed Zayn off. Jimmy hit the apron and delivered a kick to Sheamus. Zayn covered Sheamus after a back suplex and got a near fall. Butch and Holland attacked the Usos at ringside. Sikoa took them out. Zayn went for a Helluva Kick but Sheamus moved. The ref was distracted by the action on the outside. Jey entered the ring and delivered a superkick to Sheamus into a sunset flip from Zayn. Zayn got the cover for the win.
WINNER: Sami Zayn in 20:00
(McDonald's Analysis: Really good way to start the show. These two guys are so good at the WWE style match that can go long and fill TV time this way. I actually wish we could get a solid PLE match with these two after seeing this one. The ending was convoluted, but it was pretty much what I expected. I don't think Zayn should have lost after his showing at War Games. He also has a ton of momentum right now and the crowd was solidly behind him.
-The Bloodline celebrated on the ramp.
-They showed Cole and Wade Barrett at ringside. Cole threw to a video of Legado del Fantasma. Santos Escobar said that he will make sure the Smackdown World Cup is in the hands of their organization. Zelina Vega said that everyone will see that Escobar is the best the world has to offer. She said that it will give them a chance at the Intercontinental title. She said that when Escobar wins the IC title it will give him a place of power in WWE. Escobar said that Ricochet's time is going to be over. They said that Legado del Fantasma will reign supreme. Back to Cole at ringside, they showed a graphic for the Smackdown World Cup final later tonight. Cole hyped the match. [c]
-Megan Morant was in the back. She welcomed Kofi Kingston. Kingston said he's the first Superstar to declare for the Royal Rumble. Morant asked Kingston who was going to win the Smackdown World Cup. He put over both guys. Imperium appeared. Kaiser said that New Day spends more time online than in the wrestling ring. Kingston said that Woods isn't here so he can have a singles match against one of them. Gunther appeared. Gunther accepted Kingston's challenge. Imperium walked off. Kingston asked if Gunther was hiding on the side the whole time. Kingston said he would see Gunther out there.
(McDonald's Analysis: Great, Kofi's going to be in the Rumble. Chalk that up as the first guy who has a zero percent chance of winning. I wonder if he'll screw up his spot this year. Anyway, I'm all for Kingston as a single at this point, I just wish he didn't act so silly in the process. I am interested in seeing him against Gunther as it should be a solid match once the bell rings.)
-Bray Wyatt was in the back. He said we're spoiled today. He said everyone has technology and manners today. He said that once upon a time we were all just animals. He said snakes eat rats. Wyatt said no one looks at this as violence. He said it's just animals. He said one must die so the other can survive. He said no one talks about it. Wyatt said we don't want to acknowledge those things as we all just want to live our lives. Wyatt said he didn't hurt L.A. Knight. They showed images of Knight and the attacks. Wyatt said he heard "you" and how "you" rejoiced. He said it was primal. Wyatt said if it had been him, we would know because there wouldn't have been any of Knight left.
(McDonald's Analysis: Like last week, I much prefer this version of Wyatt. It's straight forward and I don't have to read between the lines of everything to figure out what's going on. I like that stuff, too, but not at the rate they've been doing it. Wyatt was intense here and his promo didn't ramble. Good stuff. I wonder when we're going to find out who did attack Knight and where this is going to lead.)
-Cole and Barrett were at ringside. Cole threw to a video recap of the relationship between Ronda Rousey and Shayna Baszler over the past few weeks.
-Shayna Baszler made her entrance. Cole said that Rousey is not present tonight. They showed a graphic for Baszler against Emma. Barrett and Cole hyped the match for after the break. [c]
-Emma was in the back. Madcap Moss approached. He asked if Emma was alright. Emma said that five years is a long time to be gone and alot has changed around here. Moss said that Emma shouldn't forget who she is as she was a trailblazer. Moss said that Emma started the Women's revolution. He said that Emma is here and she's got this. Emma stopped Moss from leaving. Emma kissed Moss on the cheek. Emma then made her entrance.
(2) SHAYNA BASZLER vs. EMMA
Baszler grabbed Emma and threw her down with a waistlock. Emma fought to her feet. Emma put on a headlock then took Baszler down and turned Baszler for a leverage cover. Baszler kicked out. Emma hit a tilt-a-whirl Russian leg sweep for another near fall. Baszler recovered with a knee. Baszler attacked the arm of Emma. Baszler bent back the hand of Emma then put on a modified arm bar. Emma fought up and rolled Baszler up for a near fall. Baszler took Emma down again and went back to the arm. Emma kicked at Baszler to get out. Emma fought back with strikes but Baszler hit her with a right. Emma took Baszler down to create some separation. Baszler charged and Emma delivered a series of elbows. Baszler charged but Emma caught Baszler and hit her with a hanging neckbreaker from the second rope. Emma made the cover for a near fall. Baszler recovered and attacked Emma. Baszler charged Emma in the corner but Emma moved. Emma used the ropes for a tarantula. Emma went to the top rope. Baszler kicked the rope and Emma crotched herself. Baszler put Emma in the Kirifuda Clutch and held on for the win.
WINNER: Shayna Baszler in 5:00
-Baszler attacked Emma's arm. Baszler set Emma up for the arm stomp. Shotzi's music played and she ran down the ramp. Shotzi attacked Baszler but Baszler side stepped and took Shotzi down with a big knee. Baszler went after the arm of Shotzi. Raquel Rodriguez now charged the ring. Emma recovered and stood with Rodriguez. Baszler stared Rodriguez down then left the ring. Baszler walked around the ring and said "it took three".
(McDonald's Analysis: I liked the framing of Baszler here. That was much better than what they did a couple of weeks ago when she lost to Shotzi. Baszler looked like a badass here. She does have a point though, it took three babyfaces to scare her off. What does that say about the babyfaces? Also, how often do the good guys gang up on the heel?)
-Cole and Barrett were at ringside. Cole said there's more talent on the way as Lacey Evans is getting "back to basics". They then showed a video package on Evans and her Marine background.
-Kofi Kingston made his entrance. Cole said that Evans is "a force to be reckoned with, I'm sure". They then showed a graphic for Kingston against Gunther. Cole hyped the match for after the break. [c]
(McDonald's Analysis: Are we seriously doing this again? Does Evans have like a ten year contract we don't know about? Why are her chances unlimited? This seems like an odd re-hash of the last gimmick she had. I don't have high hopes for this.)
-They showed postcard shots of Buffalo. Cole then threw to a video package with Ricochet. Ricochet put over the Smackdown World Cup and the match between the U.S.A. and Mexico. Ricochet said if this is the route he has to take to get his rematch against Gunther, then that's what he'll do. He said he hopes that Escobar is ready.
[HOUR TWO]
-They showed a graphic for Escobar against Ricochet. Barrett hyped the match.
-Kingston was in the ring and he told a bad joke about Imperium and Alex Wright.
-Gunther made his entrance with Giovanni Vinci and Ludwig Kaiser at his side.
(3) KOFI KINGSTON vs. GUNTHER (w/ Ludwig Kaiser & Giovanni Vinci)
Kingston darted around Gunther and kicked him. Kingston hit a dropkick then kicked at Gunther some more. Gunther stopped Kingston with a backbreaker. Gunther stomped at Kingston then took him down with an uppercut. Kingston fought back with strikes. Gunther recovered quick and took Kingston down with a big chop. Cole said that Kingston wants to redeem himself in the Rumble after last year. Gunther spun around with his boots on the face of Kingston. Gunther stalked Kingston some more. Kingston got to his feet and Gunther punched him in the back. Kingston fought back and took Gunther to the corner. Kingston hit some strikes but Gunther recovered and took the advantage with a big chop. Kingston fell to the mat and Gunther stalked some more. Gunther charged Kingston and Kingston moved. Gunther fell to the apron and Kingston knocked him to the floor. Kingston ran the ropes and was tripped by Kaiser. Gunther recovered and chopped Kingston. Gunther set up a powerbomb. Braun Strowman's music played and he walked down the ramp. He attacked Kaiser and Vinci at ringside. Strowman stood tall at ringside. Gunther stared Strowman down then went for a powerbomb on Kingston but Kingston fought out. Kingston delivered the SOS and covered Gunther for a near fall. [c]
Gunther had a headlock on Kingston. Kingston tried to fight out with elbows but Gunther pulled him down. Kingston got a rollup for a near fall. Kingston hit a chop of his own then chopped Gunther's back. Kingston hit a dropkick then a clothesline followed by a Boom Drop. Kingston stalked Gunther and went for a Trouble in Paradise but Gunther moved. Gunther went for a German suplex but Kingston landed on his feet. Kingston went to the top and hit a splash to the back of Gunther and covered him for a near fall. Kingston came off the top again but Gunther caught him with a chop. Gunther hit a German suplex and covered Kingston for a near fall. Gunther put Kingston in the Boston Crab. Kingston tried to drag himself to the ropes, then Gunther moved into a crossface. Kingston fought to his feet and kicked at Gunther. Gunther countered with a chop. Kingston went for another SOS but Gunther lifted Kingston. Kingston went for the attack but Gunther countered again and hit a big dropkick. Gunther hit the powerbomb and covered Kingston for another near fall. Gunther lifted Kingston and Kingston fought back briefly. Gunther picked up Kingston and delivered a powerslam. He covered Kingston for the win.
WINNER: Gunther in 12:00
-Gunther celebrated. Cole said that Gunther told him he had been working on a new finisher. Cole said the powerslam is called the Last Symphony. Barrett put the move over.
(McDonald's Analysis: Really good match. They did a good job here making Kingston look like a serious threat. It was almost as if they remembered he was WWE Champion at one time or something. Why can't this be Kingston? Just strip down all the silliness and let him have matches like this. He would actually fit in quite well with the guys on this roster. Gunther was as impressive as ever. I love that he used a new finish and Cole was right there with the backstory. That was a really cool touch. It doesn't seem like much, but little things like that really add to the immersion and add the sports like feel.)
-Zayn was in the back with the Bloodline. He said he has a good late night spot. Zayn started to walk off but Jimmy told Zayn to take Sikoa with him. Jey and Jimmy were left alone. Jimmy said he couldn't believe Jey was okay with it. Jimmy asked if Jey got to talk to Zayn about Zayn lying to Jey. Jey said that Roman Reigns told them not to worry about it. Jey said they saw what happened at War Games. Sheamus charged in and took out the Usos with a shillelagh. Sheamus walked off as the Usos sold the attack. [c]
-Damage Ctrl made their entrance. Cole threw to another War Games video package with Ozzy Osbourne. This one focused on the Women's War Games match.
-Bayley took the mic in the ring. She yelled at a fan and told him to sit down. She said they don't want to be there. Bayley said they were there because Cole missed them. Bayley then said that Smackdown needed ratings so they needed Damage Ctrl. She said they were in War Games less than a week ago. She said they combined for over 93 minutes in the match. She said it had an impact on their bodies. Bayley said the dummies in the crowd cheered for Becky Lynch when she won. The crowd chanted for Lynch. Bayley said she's not there. She then said that no one in the back had the guts to step up. Bayley said it disappointed her. She said Damage Ctrl is the role model for Smackdown.
-Liv Morgan's music played and she came to the stage. She said that Bayley has a problem with the Smackdown Women's Division. Morgan counted the Damage Ctrl. She said it seems fair. Morgan then charged the ring and tossed Iyo Sky and Dakota Kai down. Morgan entered the ring and took down Bayley. Morgan punched at Bayley. Damage Ctrl recovered and attacked Morgan. Suddenly, Tegan Nox appeared and ran down the ramp. Cole and Barrett put over her return. Nox hit the ring and tried to even the sides. Damage Ctrl recoverd and took the advantage. Morgan then brought a kendo stick into the ring and attacked Damage Ctrl. She broke the stick on Bayley. Nox hit the Shiniest Wizard on Bayley. Morgan and Nox stood tall. Bayley shouted at them from the outside.
(McDonald's Analysis: Another return, huh? We do need depth on the Smackdown Women's side, but I don't know if Tegan Nox is the answer. I'll give it a chance, but we'll see.)
-They showed a graphic for the Smackdown World Cup. Cole threw to a recap of the matches in the tournament. Cole and Barrett ran down the brackets and put over the finalists. Cole said the match is coming up next. Cole asked Barrett who his pick was. Barrett chose Escobar. Cole then chose Ricochet.
-Santos Escobar made his entrance with Legado del Fantasma. Fantasma posed in the ring. Cole said it's the first meeting between Ricochet and Escobar. [c]
(McDonald's Analysis: They've done a really good job with this tournament. They took it over the top tonight with the presentation and the set up for the finals. I really like that and I wouldn't mind seeing more of this in the future.)
-They showed a graphic with a Survivor Series stat. It said views were up 46% over last year.
-Karrion Kross was in the back. He said others struggle with reality and it puts them in places they don't want to be. He said he had to show Drew McIntyre and teach Madcap Moss that you can't walk against the wind. He said it's time to take someone else into the eye of the storm. A tarot card showed Rey Mysterio. Kross said tick tock.
-Cole hyped the Tag Team title match with the Usos against Matt Riddle and Elias. Barrett said the winners will face McIntyre and Sheamus on Smackdown next week. They hyped a match with Shotzi and Baszler. Barrett then mentioned a birthday celebration for Kurt Angle.
-Uncle Howdy appeared. He asked about the man next door. He said he knows how he thinks and how he feels. He said it's all fiction. Uncle Howdy said to trust him and to revel in what you are.
-Zelina Vega joined commentary. Ricochet then made his entrance. Cole called him the highlight of the night.
(4) SANTOS ESCOBAR (w/ Zelina Vega, Cruz Del Toro, & Joaquin Wilde) vs. RICOCHET – Smackdown World Cup Finals
Escobar charged and took Ricochet by the waist. Ricochet went for the arm and Escobar countered. Ricochet flipped out of the armlock. Ricochet went to the roes and was distracted by Del Toro. Escobar attacked Ricochet from behind. Ricochet recovered and hit a dropkick off the top rope that sent Escobar to the outside. Ricochet then hit a suicide dive. Wilde hit the apron and distracted Ricochet. Escobar took Ricochet down. Ricochet recovered and went to the top rope. Wilde distracted the ref and Del Toro shoved Ricochet off the top rope. The ref ejected Wilde and Del Toro. Vega left the announce table and jumped on the apron. The ref ejected her as well. Cole put over the match as a fair fight now. Vega sold the ejection and Escobar looked shocked and dismayed as they cut to break. [c]
Ricochet fought up and took Escobar to the corner. Ricochet hit a chop then whipped Escobar but Escobar reversed. Ricochet flipped out of the corner. He eventually took Escobar down with a dropkick. Ricochet tried a springboard but Escobar shoved him to the floor. Escobar ran the ropes and hit a suicide dive on Ricochet that sent him into the announce table and into the laps of Cole and Barrett. Escobar took Ricochet to the ring and made the cover for a near fall. Escobar locked in a Lion Tamer. Ricochet turned over and kicked at Escobar. Escobar countered and delivered a knee to Ricochet. Escobar then locked in a surfboard. (I haven't seen one of those in a while.) Escobar covered Ricochet again for another two count. Escobar lifted Ricochet to his shoulders but Ricochet held the top rope. Ricochet caught Escobar with an elbow. Ricochet went to the apron and went for a suplex but Escobar blocked. Escobar went for a suplex of his own but Ricochet countered. Ricochet pulled Escobar to the apron. Escobar fell to the floor. Ricochet kicked at Escobar then came off the apron with a Shooting Star Press. Both men sold on the outside. [c]
Escobar and Ricochet battled on the top rope. Escobar knocked Ricochet off. Escobar climbed to the top but Ricochet ran up and hit a superplex. Both men were down as they showed the Smackdown World Cup trophy. Ricochet rolled over into a cover for a near fall. The pair traded strikes in the center of the ring. Ricochet came off the ropes and missed with a clothesline. They then collided with stereo flying forearms and both men were down. The ref counted as both men got to their feet. Cole said the winner will face Gunther in two weeks on Smackdown. Escobar rolled to the outside. Ricochet did the same. Ricochet charged Escobar but Escobar moved and Ricochet landed on the barricade. Escobar went to the barricade as well. They both scaled the barricade and Escobar delivered a hurricanrana that sent Ricochet to the floor. Escobar sent Ricochet into the ring and covered him for a near fall. Escobar went for a second cover for another near fall. Escobar whistled then dropped an elbow on Ricochet. Escobar chopped Ricochet in the corner then lifted him to the top rope. Escobar hit Ricochet again then followed him up. Ricochet fought him off and shoved Escobar down. Escobar rolled to the apron and climbed the ropes. Both men were on the top. Escobar went for another hurricanrana but Ricochet landed on his feet. Ricochet hit a big knee then a suplex and he rolled into a vertical suplex into a Lionsault for a near fall. Ricochet hit a running dropkick that sent Escobar off the corner and down. Ricochet went to the top rope and went for the 450 splash. Escobar got his knees up and rolled into the cover for a near fall. Escobar lifted Ricochet to his shoulders and delivered knees. Ricochet countered into a rollup for a near fall. Back on their feet Escobar hit a reverse hurricanrana and covered Ricochet for another near fall. Escobar mounted Ricochet and rained down punches. Escobar took Ricochet to the top rope. Ricochet fought back and took control. Ricochet hit a reverse hurricanrana of his own off the top rope. Ricochet then delivered a series of big kicks to the face of Escobar. Ricochet went to the top and hit the 630 for the win.
WINNER: Ricochet in 22:00 to win the Smackdown World Cup and an Intercontinental Title Match on 12/16 Smackdown
-Ricochet celebrated with the trophy as pyro exploded behind him. Gunther's music played and Gunther appeared on the stage. Gunther walked down and stared down Ricochet. Cole hyped the match for two weeks from now in Chicago. Ricochet looked up at Gunther and motioned at his trophy and the title. Gunther stared down at Ricochet.
(McDonald's Analysis: That was excellent. One of the best TV matches you'll see from WWE this year. Great job by both guys with believable near falls and great spots throughout. I love that they got rid of Legado del Fantasma and just let these guys have a match without all the outside B.S. that plagues too many WWE TV main events. This was everything I hoped for. As much as I dislike the choice to go with Ricochet, I can't complain about it because both guys looked like a million bucks and I don't think Escobar was defined down by this loss at all. Ricochet caught him and was the better man tonight, that's all there is to it. This had a sports like feel throughout and both of these guys should be proud of their performance. I really can't overstate how well worked this was. It's even better that they made the match feel important and followed up on it with the appearance of Gunther at the end. Oh, and he had a great match tonight too. The only negative here is that Gunther and Ricochet feels like a re-run. That is what it is and I'll let it go because of the quality of this match. For real, if you didn't catch the show, watch this match sometime this week. It's worth the twenty minutes.)
FINAL THOUGHTS: For a show that had next to nothing advertised, they sure delivered. The main event was excellent and overall, the wrestling quality on this show was way above average. There were only four matches on the card but all three Men's matches were good and had decent length. From that perspective, this was a great show. Other than some movement in the Women's Division, there wasn't much on this show that was noteworthy, though. In the Women's Division we have another reintroduction of Lacey Evans, some Baszler dominance and continuation of her issues with Rodriguez and Shotzi, and the return of Tegan Nox. I don't know if I'm on board with all or any of this, but you can't deny that they're trying and making a serious attempt at building depth on the Smackdown side. Otherwise, a cool Bray promo with Uncle Howdy follow-up. It may not be much tonight, but we can assume it's leading somewhere. Well, we can hope. As small as it was, I did like the segment with Karrion Kross and his choice of Rey Mysterio as a next opponent. It's logical and it could give a dynamic to Kross' matches that we haven't seen yet. On top of that, the reveal was kind of cool. I know people will call it cheesy, but it was different and I appreciate that. Overall, a really solid show. The wrestling is the reason to watch this one, which feels good to say about WWE in 2022.