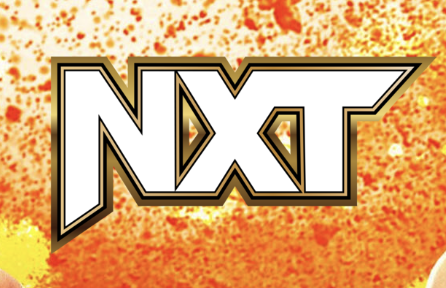 ---
SPOTLIGHTED PODCAST ALERT (YOUR ARTICLE BEGINS A FEW INCHES DOWN)...
---
NXT TV REPORT
FEBRUARY 21, 2023
WINTER PARK, FLA. AT THE CAPITOL WRESTLING CENTER
AIRED ON USA NETWORK
REPORT BY BRUCE LEE HAZELWOOD (@B_Lee253), PWTORCH CONTRIBUTOR
NXT Commentators: Vic Joseph, Booker T
Ring Announcer: Alicia Taylor
Backstage Correspondent(s): McKenzie Mitchell
Tonight after the show, there will be a recorded PWT Talks NXT with no live callers. Emails will be still be taken at PWTorchNXT@gmail.com.
•EMAIL COMMENTS/QUESTIONS: pwtorchnxt@gmail.com
•IF YOU DON'T LISTEN LIVE, DOWNLOAD OR STREAM THE FULL SHOW POST-RECORDING
---
[HOUR ONE]
-The show began with a recap video of last week's Roadblock event and the big news coming out of last week: Roxanne Perez's worked concusion angle from the physical match with Meiko Satomura. Shawn Michaels announced there would be qualifying matches for a ladder match at Stand & Deliver for the Women's NXT Championship. I predicted last week Perez would show up at the end of the event to have one of those CM Punk-John Cena moments. Very somber music played during Perez's injury recap.
JOHNNY GARGANO IN-RING PROMO
-Johnny Gargano's terrible music hit as he kicked off the show for his first comments since his return last week. He still has a Raw nameplate, so it's only through S&D it seems. Vic Joseph reminded viewers that Gargano is the first triple crown winner in NXT (Tag, North American, Men's NXT). A Johnny wrestling chant began as he paced around the ring with a smile on his face. He asked where they left off, and a "welcome home" chant started. Gargano said he needed a favor and since Grayson Waller jumped him from behind with a chair last time, he asked them to watch his back for him
He said he still wants to teach his son to be the best man you can be and to be that, you have to finish your story and that's why he's back. He said 15 months ago, his story ended on a cliffhanger and when he came back to Raw in August, it felt like a little piece of him was missing because he was face down on the announce table with Waller above him the last time he was in NXT. He said Waller took closure from him, the heart and soul of NXT…but he respects it and that's why he gave him a gift by waiting to see what Waller did with that moment because the last guy to take him out was Tomasso Ciampa, who went on to become one of the greatest champions in NXT (that drew an applause).
He said Waller had two chances, and he failed. Then, he whined and cried and complained and blamed everyone but himself. He said Waller started disrespecting the fans, the locker room, and most importantly, NXT. Gargano said a lot has changed in 15 months, but no matter what brand he's on, NXT is his home and you do not screw with a man's home. Joseph said something suddenly on commentary. Joseph approached Gargano and showed a live video on his phone of Waller at Gargano's home watching the show. Gargano ran out as Joseph stood there shocked.
-They shifted to an earlier today video of Wes Lee arriving and being greeted by Axiom in the parking lot (at least in the daylight!). Axiom said he's going to stick to Lee so no one else takes his spot. Lee said the match is in eight hours. Ha!
-Pretty Deadly made their entrance for the Men's NXT Tag Team Championship match against Gallus (boys on top). [c]
(Hazelwood's Take: Well, they definitely had Gargano give a definitive purpose for him being the one to come to Michaels' defense and crucially tied his NXT history back for any new fans over the 15 months who may not know about his NXT run. They have Waller out here like he's Dexter Lumis terrorizing The Miz.)
-They returned with McKenzie Mitchell following Gargano and asking him questions, but Gargano entered a SUV ad left as she told the camera to follow him.
-Gallus made their entrance. Alicia Taylor gave ring introductions from ringside. Oh, by the way, S&D is going to start at 7 am local time (Hawai'i) for me, so that's swell.
(1) GALLUS (Mark Coffey & Wolfgang) (c) vs. PRETTY DEADLY (Elton Prince & Kit Wilson) – Men's NXT Tag Team Championship match
Ref Daryl Sharma was the fifth man in the ring for this match. Coffey and Prince began. Prince slapped Coffey, who responded with a stiff forearm. He grabbed a side headlock and held on, then landed a shoulder tackle and arm drag. Coffey and Prince did a double reversal on an Irish whip, but Coffey got the better. As Prince exited to regroup, Wolfgang followed and forced him back. Wilson made a sneaky tag and scored two near-falls on Coffey, just pissing him off. After an arm drag, he tagged in Wolfgang, who hit an arm drag variant and then a huge biel. Prince saved Wilson from a corner splash, but Wilson was caught by Wolfgang and dropped on his gut. Coffey tagged in and they hit basically a double wheelbarrow only from the hands and then a slingshot into a lariat for Prince. Prince was sent outside as the two, uh, I guess faces in this match regrouped? [c]
Coffey and Wilson were legal as they returned. Coffey hit an O'Conner roll, but on the kick out, Prince punched him from the outside and they took control once Prince tagged in with some mounted punches and a leg drop. Prince had his serious, aggressive look on his face, then tagged in his partner as they hit double back elbows. Wilson hit some knees to the side like Shinsuke Nakamura, then forced Coffey into their corner. Prince tagged in and hit a flying uppercut in the corner for a two-count. Sol Ruca vs. Zoey Stark is the first qualifying match for later tonight, according to the graphic that just displayed at least.
Prince cinched in a rear chin lock, but I guess Gallus are the faces because of the claps to cheer on Coffey. Gallus aren't really faces OR heels; they're just hosses who love to fight. Wilson tagged back in and laid in a stomp, then another, then went back to working the neck. A "Gallus boys" chant began. Prince tagged in, but Coffey escaped and tagged in Wolfgang, who Joseph called "unhinged," and he unloaded a leg lariat on Prince and then an apron boot to Wilson. Wolfgang climbed and hit a double axe handle and a big bodyslam following, then his running splash to a seated Prince for a two-count. He tagged Coffey back in for some reason, then hit a double uranage, but Wilson broke up the pin. PD then forced Wolfgang outside, but he grabbed both of them and dragged them outside. However, they threw him over the announce table, just missing Joseph and Booker T. Booker T actually lost his headset. They pulled a switcheroo with the titles so while Prince had Sharma distracted, Wilson hit him in the back with the other one, but Coffey kicked out! Wolfgang prevented Spilled Milk, allowing Coffey to hit a running back elbow and their finisher, this time a running Sick Kick from Coffey to Wilson as Wolfgang twisted him around into a TKO.
WINNER: Gallus at 12:34 (Sick Kick-TKO combo) to retain the Men's NXT Tag Team Championship
-They showed Fallon Henley and Josh Briggs ready to sneak into Kiana James' office. Briggs was in camo for some reason as Henley was in black. She went to pick the lock as Briggs just opened the door. They went in and started searching for stuff. She found a S&D contract, then Briggs hid with a bush. They kept searching and found a picture of James and Brooks Jensen. Henley then found a ledger and found "Operation Boyfriend." Apparently, James used Jensen to get Henley to tag with her, then found some stuff about drinks and dinner with a Sebastian. They found the card from Sebastian that thanked her for the unforgettable date and morning. She took a pic on her phone and they left.
-They showed Michaels' tweets from earlier today, except he read them, announcing the qualifying matches.
-Ruca made her entrance for the first qualifying match. Her little rivalry with Stark has been great for her development. [c]
(Hazelwood's Take: That was just your standard A-to-B tag team match, nothing too exciting, nothing dull, just solid.)
-They returned with a video on Perez's injury from Dr. Warren Becker, a sports medicine physicist. He said there were no abnormalities on the brain and her EKG was fine, that she's "symptomatically stable." However, he said this leaves them unaware of why she collapsed, and recommended further tests with other specialists, and he can't provide a timetable.
-They returned to the announcers as Booker T said everything is touch-and-go. Stark then made her entrance.
(2) SOL RUCA vs. ZOEY STARK – Women's NXT Championship ladder match qualifier
So, I learned over the weekend playing through WWE 2K23 that Zoey Stark's finisher is the K360 (and Waller's elbow drop is The Hardaway named after former NBA star and crossover legend Tim Hardaway). They locked up immediately, but Ruca showed no intimidation and went right after Stark. She hit a big backbody drop and Stark went outside to regroup. Ruca let Stark in the ring, then turned the tables on her by doing some corner work and whipping her across. Stark sent her to the apron, but Ruca leaped in with a double knee lungblower, then a lariat for a quick pin. She followed Stark outside, but Stark nailed her with a superkick as soon as Ruca hit the floor.
Back inside, Stark scored a two-count and then stomped away at Ruca. Ruca went for another backbody drop, but Ruca hit the Triple H facebuster to the knee and then locked in a modified cravate. She just wrenched Ruca back down to the mat; that looked nasty! Ruca rose again, but Stark just snatched her back down in that cravate! I really like this Stark! She then hit some big forearms across the chest, then an elbow to the head before reapplying the cravate. Ruca finally escaped and they traded blows. Ruca then hit a comeback sequence of flying shoulder tackles and some kicks. She then hit a front handspring spalsh into the corner and hit a running Oklahoma slam (looked real good) for a two-count. She sent Stark outside with a lariat and then climbed for a moonsault. She landed on her feet as Stark bumped for her. Ruca then went for a springboard, but Stark seamlessly caught her and hit the K360 (and a great bump by Ruca).
WINNER: Zoey Stark at 4:40 (K360) to advance to Stand & Deliver
-A vignette played where a computerized voice played about metaphorical and physical masks. It was Scrypts, who then donned a mask, but facing away from the camera so we couldn't see his face.
-Alba Fyre and Isla Dawn entered for a triple threat match. [c]
(Hazelwood's Take: Ruca-Stark is a match I feel like we'll see a lot over the next decade and that's fine with me. However, Ruca did show a lot of light on her offense today, but you can see the fluidity from her. Her athleticism is unteachable, so channeling that has been great for her. Stark, once again, looked great, and that viciousness is exactly what I like to see!)
-They returned with Kayden Carter and Katana Chance already in the ring. Ivy Nile and Tatum Paxley entered next.
(3) ALBA FYRE & ISLA DAWN vs. KAYDEN CARTER & KATANA CHANCE vs. IVY NILE & TATUM PAXLEY – #1 contender's triple threat match
Ref D.A. Brewer drew this assignment as Chance, Paxley, and Dawn started the match. This is going to be chaos. Carter went for quick pins on both women, broken up by the other. She then forced Dawn outside and hit a sunset flip on Paxley for a quick count. She tagged in Carter as Chance hit a unique flipping knee drop. Carter was then able to land a double pin as Dawn reentered, but Dawn took control with her power. She then tagged in Fyre (I'm just waiting for Fyre-Nile!). Carter was able to hit her two-for-one kick-splash and tagged in Chance. An assisted moonsault had the pin broken up by Paxley, who slammed Chance onto Fyre and pinned Fyre for a two-count. Nile tagged in and a double suplex followed for a two-count.
Chance was just tossed by Nile, who then took control in the match. She rolled through a crossbody from Chance, but Fyre nailed a superkick to drop Nile and Chance. Dawn tagged in and hit a running meteora. Paxley pulled her hand from Nile on a tag and yelled that they were never a team. She dropped from the apron and began slowly walking to the back. Fyre pushed Chance off of the top rope as they went for their finisher, then Dawn cleared the ring. Paxley then kicked Nile and rolled her back in the ring. A codebreaker-swanton combo resulted in Fyre and Dawn's victory.
WINNER: Alba Fyre & Isla Dawn at 4:13 (codebreaker-swanton combo) to become NEW #1 contender for Women's NXT Tag Team Championship
(Hazelwood's Take: Pure chaos. There was no pace to the match other than fast. It didn't really have enough of a build prior to and during the match for Paxley's betrayal to have a huge impact, but I did predict that Paxley was the one who attacked Lyons in the parking lot, so maybe this is the first step in that reveal?)
[HOUR TWO]
-They returned with Bron Breakker in the back as Tony D'Angelo and Stacks approached. They offered their services to take out Carmelo Hayes before the contract signing. Breakker brought up The Sopranos and The Godfather and all that stereotypical stuff. D'Angelo told him he's been watching too many movies. They said they just meant a crowbar to the knee or bicep. Breakker said he appreciated it, but he got this. D'Angelo said he and Stacks need to go for tag team gold now because Stacks has been showing his loyalty. They hugged.
-Ilja Dragunov's new, worse music hit as he made his entrance for a promo.
ILJA DRAGUNOV IN-RING PROMO
Dragunov said his career in WWE has been life-changing for him, his son, his wife. He said they've had opportunities they never felt would happen, but with every success there was a blemish because JD McDonagh has been there to cut his legs out from under him. He said now, he has no choice. To keep his autonomy and continue his ascension in NXT, he needs to rid himself of McDonagh once and for all. Cue the music.
McDonagh hit the entrance are and said to not come out here and pretend this was unavoidable. McDonagh said they're two sides of the same coin, more alike than they are different. Dragunov said McDonagh has an obsession with him, but McDonagh yelled that it was Dragunov who drove him out of NXT UK and impeded him stateside. Dragunov said pain makes him feel alive and makes a difference in his life, and he chooses that life. McDonagh said he's figured that out about Dragunov, that choosing pain puts him in control. McDonagh said he's wrong and that his greatest strength – putting his body through anything – is why he doesn't have a title on his shoulder. McDonagh added they've been doing this for years and that they're destined to this for long time. Dragunov said no, this is destined to end next week. He said there will be nothing left but a bag of body parts and fluids that read, "Here lies 'The Irish Ace.'" McDonagh entered the ring and said he looks forward to their symphony of sadism. McDonagh went for his headbutt, but Dragunov dodged and they went at it, but Dragunov got the better until McDonagh landed a stiff slap at ringside. They fought through the timekeeper's area and outside of the area into the parking lot.
-Mitchell was with PD in the back and mentioned they're not in title contention and not going to S&D at this point. They reacted as one would assume. Wilson said they don't need S&D, but S&D needs Pretty Deadly. They suddenly became optimisitic even as they held their arms from the match. They said they should host Stand & Deliver (yes, boy!). "More like Snack & Delicious."
-Lee started making his way from the back, but came across Dragunov and McDonagh fighting. McDonagh punched Lee, so Lee punched him and then they were separated. Norman Smiley sighting! [c]
-They returned with a WWE 2K23 commercial. To me, it's better than last year's and last year's was good. I do have mixed feelings about this year's Showcase, though.
-Thea Hail was trying to do yoga in the back with Tyler Bate as Duke Hudson looked on quizzically. Andre Chase approached and asked for a moment with Hudson. Chase said Hudson was right last week, but that Chase U was born and is about so much more than just the records book (BUT THIS IS PROFESSIONAL WRESTLING). He said this is a place for belonging, even for Hudson. He said before Chase U, Hudson was just happy with getting by. Ava in her mask watched from behind them. He said Chase U's done more for Hudson than anything else in his life. Some claps rang out from the crowd. Ava approached and put her mask on Hudson's Chase U speakerphone thing.
-They showed Waller's video where he called it "neighborhood watch." He said what if the door is unlocked? He had to go check it out just in case.
-They showed another brawl in the back for the open challenge, including Damon Kemp, Odyssey Jones, and a slew of others. Lee made his entrance as Axiom followed right behind him. DANTE CHEN punched him to prevent him, but Axim made it. Kind of, Scrypts flew in and took him out, then inexplicably exited the ring. McDonagh then headbutted Lee, but Dragunov took him out. Lee, furious. hit a tope con hilo to take out most people except Kemp. Oro Mensah was out there, Edris Enofe too.
-Mitchell welcomed Dragon Lee in the back. He said he's been around the world, but he's very excited to be on the biggest stage in his career. He said he wants to show the world what he can do and he's going to love it here. Simple, basic, babyface stuff.
-They showed a video of the Dabba-Kato and Apollo Crews feud. Kato didn't do too bad considering we never really hear him talk. He almost talked like a movie or anime villain. [c]
-They returned with Mitchell in the back with Jacy Jayne, who had her right arm in a sling. Jayne cut her off and said Gigi Dolin did absolutely nothing last week. Mitchell brought up how Dolin won last week, and Jayne asked why she doesn't bring up real facts instead of her "petty gossip" (LOL). She ran down Dolin some more, then blamed her arm, saying she could barely lift it to diminish Dolin's victory. She then addressed Dolin directly and said she's going to be thinking of her and promised to break Dolin's heart and face…again.
-Crews made his entrance. Joseph mentioned this was a grudge match multiple times. Crews was all business, taking off his jacket early and not smiling. As soon as Kato's music hit, Crews grew enraged. Kato made his way. Crews didn't give him a chance to enter with a top rope crossbody to the outside, then taking it to him out there with strikes. All this is before the bell as ref Tom Castor implored them to enter the ring. Kato used his size and strength to gain the advantage, but was forced into the steel post. He was able to lift Crews to the apron and slapped his chest.
(4) APOLLO CREWS vs. DABBA-KATO – Grudge match
As soon as the bell rung, Crews rushed Kato and forced both of them right back outside. Crews is not letting up, really putting over the "grudge" match factor here; good on him for not just locking up to begin the match like some other "grudge" matches. Crews dodged a rush as Kato hit the steps, sending them into the barricade. He rolled, with difficulty, Kato back in at the count of six. Kato hit a counter straight to the gut, then a boot to floor Crews. [c]
Crews was laid across Kato's knee as they returned, but he kneed the head of Kato to break the hold. Crews went for an Olympic slam, but too much damage was done to the lower back. Kato lifted him and then hit a Canadian gutbuster I guess, across his shoulder rather than the knees. He then pushed Crews off of the ropes for a rebound forearm to the back. A graphic confirmed that McDoangh vs. Dragunov is next week. The two men in the ring began trading blows, Crews getting the better as Kato comically leaned back. However, Kato laid out Crews with a lariat to the back of the neck and then a big leg drop to the same area.
In the corner, Katoshoved Crews up and over the top rope by the neck. Crews landed on the apron and hit an enziguri when Kato came back. He snapped Kato's neck across the top rope, hit a pump kick, then another, then another, then a corner splash. This time, he lifted and hit the Olympic slam. He climbed to the top rope and hit the Lo Down frog splash for a two-count! Kato went outside, caught Crews as he tried to sneak attack Kato, then hit a two-handed chokeslam onto the bottom flat part of the steps. Kato rolled in, content with a count out victory. Castor counted fast, but Crews made it just in time. An angry Kato hit a two-handed sit-out chokebomb for the victory. Add about two minutes from the pre-match fight.
WINNER: Dabba-Kato at 8:48 (two-handed sit-out chokebomb)
-They showed NXT_Anonymous secretly recording Michaels telling Lee that the open challenges are chaotic and he needs to help him out. Michaels told him he doesn't need to prove himself. Lee said with all due respect sir, he disagreed. He asked for ten of the best at S&D. Michaels said he'll make it a fatal five-way at S&D and Lee can pick the other four. Lee said they have a deal and they hugged.
-James and Jensen were in the locker room as she was calling Henley about her match. When Jensen offered to accompany her, she declined and left him hanging for a kiss. [c]
(Hazelwood's Take: One thing I kept noticing about Dabba-Kato is he kept moving a bit hunched, like he was trying to wrestle to the height of his opponent. It would do him well to stand as a big man. Back in the day in UFC, Stefan "Skyscraper" Struve could never really figure out how to use his height to his advantage aside from submitting lesser opponents. Kato reminds me of him in that way, trading submission technique for raw power. I like Crews' presentation throughout the whole match – furious, unyielding – and hope that this continues for him, though losing puts him solidly mid-card.)
-They returned with James making her entrance. I honestly forgot she was Tag Team Champion. Dolin entered to a cheer from the crowd.
(5) KIANA JAMES vs. GIGI DOLIN – Women's NXT Championship ladder match qualifier
They locked up, James grabbing the left. Dolin countered out into a La Magistral for a two-count. Dolin worked James around and hit a snapmare, but James dodged a kick for a schoolgirl and a two-count. Dolin hit a cravate knee, then the snapmare and kick for a two-count. A quick pace early for the two wrestlers. James dodged a corner attack and took the offensive. She hit a back handspring and then launched into a shoulder thrust, then landed an arm breaker for a two-count. James was on her quickly with a rear chin lock. Dolin hit a jawbreaker combo, then a pump kick, another, and then a roundhouse kick into a running STO for a two-count. Dolin hit a go-behind, but James hit the standing switch only to be turned into the Gigi Driver.
WINNER: Gigi Dolin at 2:43 (Gigi Driver)
-Fyre & Dawn attacked James suddenly, but Jensen ran down to make the save.
-The shifted to Gargano arriving and being jumped by Waller. They fought in the yard, Gargano throwing Waller into to some prickly bushes (Waller was in sweats). Gargano speared a residential trash can into Waller, then threw it at him. They fought up the entryway. Candice LeRae opened the door with their baby, and Gargano told them to go inside. This allowed Waller to hit a low blow. He said daddy's home, so Gargano just threw him into the wall of their house three times. Waller then grabbed Gargano and forced him face-first into the wall. He grabbed a rake and speared him in the gut as LeRae watched, baby in her arms. Waller broke the rake over Gargano's back as she pleaded with him to stop. They zoomed in and showed the baby crying in her arms. Waller landed basically Wicked Stepsister to Gargano, curbstomping him into the grass. He yelled at LeRae about Gargano being her husband. He left and she ran down to check on her husband as Waller walked away. She had to prevent Baby Wrestling from reaching for his father. "I know you want daddy, but not right now."
-Joseph then ran down what we know of the S&D card. Pretty Deadly to host, confirmed. They showed Carmelo Hayes and Trick Williams making their way, as well as Breakker. [c]
(Hazelwood's Take: That was a quick match, not really enough to get invested. James continues to look good, but whatever momentum she had coming out of the Iron Survival Challenge and becoming Women's Tag Team Champion has been all but lost. Dolin received babyface pops and cheers, so whatever they're doing is working. Her in-ring stuff is still not quite where it could be, but she's getting there.)
-They returned with James and Jensen in the locker. She said she needs to know why she was jumped by those witches alone. Jensen asked what they were wearing and Jensen said, "You watched the bear movie without me!" (Cocaine Bear) Henley said she didn't even know James had a qualifying match. James said they have to turn their attention to Fyre and Dawn now. They began arguing.
[OVERRUN]
-Hayes' music hit as he and Williams made their way, looking quite exquisite. Breakker entered next, wearing a cut shirt of his and jeans. If you just looked at the two, who would you think is dressed like the top champ in the company? It's not all about the attire, of course, but it's just such a stark contrast.
MEN'S NXT CHAMPIONSHIP MATCH CONTRACT SIGNING
Interestingly, there was no moderator. The two even asked about that. Suddenly, PD's music hit as the confirmed hosts made their way. Prince said it only makes sense for them to be the hosts for the signing as well. PD entered the ring and said they're just here to host. The two other men sat down once again. Hayes said Breakker's carried the title with all of the weight that comes with it and he deserves to be recognized. However, he said April 1, it's a changing of the guard because he's taking that title further than Breakker ever could. He said respectfully, Breakker coming second to him.
Breakker said he doesn't agree with that last bit. He said he agreed that Hayes mad the North American Championship the A Championship "in his head" because he wasn't ready for Breakker's title. He said he wants the Hayes that beat all of the opponents he named like Ricochet. He said Melo doesn't miss until April 1. PD made some quips and where shut up by Hayes. Hayes said he doesn't want Breakker with the anger management issues, fisherman Breakker, smiling Breakker; he wants the one that runs through walls, won at WarGames, made Ciampa tap out. He said when Breakker is that guy, he's unstoppable, which will make it that much sweeter when Breakker gives everything he's got and it's still not good enough. Hayes ended by saying, "I am HIM."
Breakker said he believes Hayes, but Hayes has to show Breakker that it isn't some arbitrary thing Hayes made up to further his character. He spewed some stuff about getting the same stuff that Hayes has after he defeats him. Breakker said this is 18 months in the making. Hayes said both of them need to understand that this is big, "the youngest main event in WrestleMania weekend history" (the qualifying statement there haha). Hayes signed the contract and said he's not giving an inch. A "save us Melo" chant started, countered with a smaller "save us Bron" chant. PD yelled that it's official as the two stood in front of the table and shook hands. PD told them people came for drama and they said to give them drama. They took off their tops, then each of them slammed one of PD through the table. They squared off as Breakker held the title.
(Hazelwood's Take: They did a better job this week of having them NOT be just complimentary in their comments because there was no heat. Tonight, they had them make more "underhanded" comments as PD said. Breakker making a quip about furthering a character is rich since he's never done anything to further his, but hey. PD played a nice foil as ostensibly, neither Breakker nor Hayes are being marked as heels in this match. Rather, they're being billed as the best of the best, the future of WWE, and as such, it's just about who the fans like more.)
FINAL THOUGHTS: A better episode than Roadblock, but it wasn't that difficult an endeavor. This show did have some great segments, like the throughline of Gargano and Waller, the Gallus-PD match, Crews' performance, and of course, DANTE CHEN. However, you did see the telltale aspects of being developmental in a few of the matches, which is fine, but something that shouldn't be so evident on national TV. The continuing story between James and Henley is taking some turns, and I see it coming to a head as they lose the championship at S&D. I predicted last week that Perez would show up at the end of S&D for a Punk-Cena visual, and I'm sticking with that prediction. Paxley is now full-blown heel, and I wonder how they're going to tell the story of Paxley trying her damndest to get into Diamond Mine only to betray Nile once she was basically in the group.
I'll be recording my first solo show for PWT Talks NXT. You can still email in at PWTorchNXT@gmail.com if there are any topics you would like discussed.