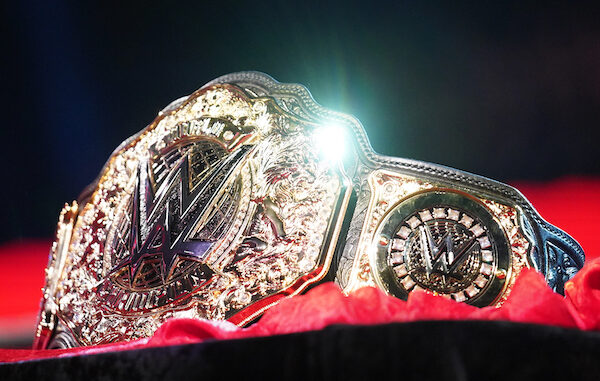 ---
SPOTLIGHTED PODCAST ALERT (YOUR ARTICLE BEGINS A FEW INCHES DOWN)...
---
This week's episode of WWE Raw has wrapped. Let's take a stroll down memory lane and relive some of the madness.
-Cody did his thing this week ahead of the major showdown with Brock Lesnar at Backlash. He was likable, believable, got the audience on his side, and progressed the story with Lesnar a bit too. A top guy doing top guy things.
-Finn Balor as a heel in Judgement Day continues to work well. He knows the business behind what he's doing out there and gave Cody a ton to play off of during their verbal interaction.
-Another loss for LWO. Yeah, it was against The Bloodline, so it's fine, but these guys are dangerously close to strictly being out there to sell t-shirts at this point. They can be a real faction with credibility if WWE wants them to be, but it doesn't seem like we're close to seeing that at this point.
-I loved the backstage interactions between Sami Zayn, Kevin Owens, and The Usos throughout the show. It was all about nuanced storytelling with these and they not only delivered on that front, but they helped build some added intrigue into their match on Friday night for the tag team titles.
-Welp, we're back to having two world championships. Noooooooooooooooooooooooooo. The World Heavyweight Championship was the "earth-shaking announcement" by Triple H and while worthy of that moniker, it's simply a bad idea. The one world championship helped repair a lot of issues with WWE programming top to bottom. With the one title at the top, the middle of the card meant more, the secondary titles meant more, and the appearance of Roman Reigns as champion meant a lot more too. Now, that's all much colder. The new champion will play second fiddle to Reigns right away, thus devaluing it and other singles titles on the show. This has its pros — mainly for television rights negotiations, but for weekly programming considerations, it's not needed.
-Damage CNTRL is hanging on by a damn thread. Bayley may need to head back to "hugger" Bayley to rid herself of what this gimmick has done to her.
-I want to see more Bobby Lashley and Bronson Reed. Lots more. They have such a unique chemistry together and the style of their feud is unlike anything else on the show. Austin Theory seems very out of place in this.
-A good match between Cody and Balor. Not a surprise to see Cody get the W, but seeing him wrestle good matches like this one on a regular basis will continue to keep him likable in the hearts of fans. Cody seems to want to carry this load for the company and while the audience is reacting positively to seeing him in this fashion, it's smart to feature him in this way.
-Seth Rollins had the performance of the night opposite Omos. That was a great promo that gave Omos vs. Rollins at Backlash some much needed juice, while presenting Rollins as someone top of mind to become the new world champion. Rollins had the audience eating out of the palm of his hand. Great stuff.
-Riddle played things a little more comedic than I thought he would after being more serious in recent weeks. It wasn't over the top though and that's a good thing.
-Thumbs up to Damian Priest vs. Rey Mysterio. Everyone knew it would be a back drop to Bad Bunny involvement and it was. Bunny was tremendous. He played off the positive reaction well and delivered as an alpha out there opposite Priest. Priest vs. Bunny is on for Backlash, but I have to assume Dominik and Rey get added to this next week.
---
CATCH-UP: 4/24 WWE MONDAY NIGHT RAW RESULTS: Keller's report on Triple H announcement, Bad Bunny appearing in person, Rey vs. Priest