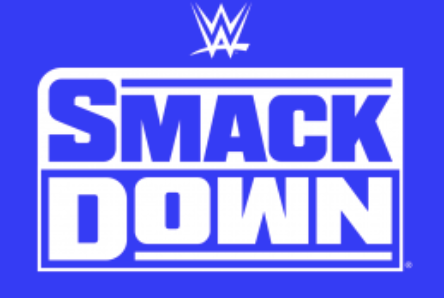 ---
SPOTLIGHTED PODCAST ALERT (YOUR ARTICLE BEGINS A FEW INCHES DOWN)...
---
WWE SMACKDOWN TV REPORT
MAY 19, 2023
COLUMBIA, SC AT COLONIAL LIFE ARENA
AIRED ON FOX
REPORT BY ALEX McDONALD, PWTORCH CONTRIBUTOR
Announcers: Michael Cole, Wade Barrett
[HOUR ONE]
-The camera panned the crowd as Michael Cole introduced the show.
-Roman Reigns' music played and he made his entrance with Paul Heyman and Solo Sikoa. Cole touted Reigns' championship reign at 992 days. Heyman handed Reigns the Universal Championship and Reigns held it high above his head as pyro exploded behind him. As Reigns made his way to the ring, they showed a graphic for the L.W.O. against the Usos later on tonight. Wade Barrett hyped the segment. Cole then hyped Grayson Waller's talk show segment with A.J. Styles as his special guest. Cole then threw to a video recap of last week's Bloodline segment where the match for Night of Champions was announced. After the video, they showed a graphic for Solo Sikoa and Reigns against Sami Zayn and Kevin Owens at Night of Champions. Reigns then posed in the middle of the ring as pyro exploded again. Cole speculated about where the Usos were and why they weren't with Reigns.
-The crowd booed as Reigns, Sikoa, and Heyman stood in the ring. Heyman handed the mic to Reigns. Reigns said that isn't how we start things here as the crowd booed. He then asked Columbia, South Carolina to acknowledge him. He was met with a loud mixed reaction from the crowd.
-Kevin Owens' music played and he made his entrance. Owens paused at the top of the stage and Sami Zayn made his entrance to join him. Zayn and Owens started to make their way toward the ring. Cole threw to a video recap of Zayn and Owens' match against Judgment Day this past Monday on Raw. The video showed Imperium getting involved. Cole and Barrett mentioned that everyone is gunning for Zayn and Owens. Zayn and Owens entered the ring and stood opposite Reigns, Sikoa, and Heyman.
-Sami Zayn took the mic and the crowd chanted "Sami, Sami". Reigns said that this is perfect and the crowd is excited. He said he was going to bring them out there. Reigns said there's only two things to do and they can do both right now. Reigns said the crowd already acknowledged him, so now Owens and Zayn can. Reigns said after that, Owens and Zayn can drop the titles off and leave. Owens tossed the microphone and stepped up to Reigns. Reigns pushed Sikoa up to Owens. Reigns said it figures. He said he didn't want to talk to Owens anyway. Reigns turned to Zayn. Reigns said that he's had a special career and he's experienced the highest of highs and the lowest of lows. He said he only has one regret, and it was wasting his life on Zayn. Zayn said he also had one regret. He said he should have hit Reigns with the chair sooner. Zayn mentioned that they haven't been in the ring together since Montreal. Zayn said he's dreamed of this moment for months. He said that Reigns' greed led them to this moment. Zayn said he only has one thing to say. He said that Reigns has gotten whatever he wanted his whole life, and now he wants the Tag Team titles. Zayn said that at Night of Champions, Reigns won't get them. Zayn said Sikoa and Reigns aren't as good as them, and they're also not as good as the Usos. Reigns scratched his head and paced. He asked if that's how Zayn feels. Reigns said he took it easy on Zayn and gave him opportunities. Ths Usos hit the ring and attacked Zayn and Owens from behind. The Usos tossed them into the announce table and stood over them. The Usos celebrated in the ring. Jimmy tried to shake hands with Reigns. Reigns didn't oblige. Reigns yelled at Jimmy and said he ruined the plan. Reigns turned and bumped into Sikoa. Sikoa didn't back down. Reigns dropped out of the ring and exited up the ramp as the rest of the Bloodline stood in the ring. [c]
(McDonald's Analysis: Well that took an interesting turn at the end. The bump into Sikoa was powerful and a moment that will, without a doubt, be used in future video packages when the two inevitably meet. Besides that, the reaction by Reigns and the confusion from Jimmy was really good stuff. The Usos did what they thought they were supposed to do and Reigns was still upset. Reigns was rattled by having his subordinates think for themselves and not obey his every command. The way Reigns portrays his character of a dictator who's slowly losing control as his charges act of their own volition is such an awesome thing to watch. Really good stuff here. They took something that could have been a cookie-cutter ho-hum type of segment and turned it into another thread in the long-running story.)
-Reigns was in the locker room. Jey pleaded with him and said he tried to help. Reigns said he's not a twin. Reigns said he's the quarterback and he calls the plays. He said he had something to say. He said he didn't get to say it because the Usos did what they wanted to do. Reigns yelled at them and said they didn't do what's worked the entire time. Reigns said he's that guy and he makes the choices. Reigns yelled at the Usos to leave. They left with their heads down.
-The Brawling Brutes made their entrance.
-They showed Pretty Deadly in a kitchen. They had a bowl. They said to add charisma, tag team ingenuity, and good looks. They said they're Pretty Deadly. Pretty Deadly then made their entrance in the arena. Sheamus joined commentary.
(1) BRAWLING BRUTES (Butch & Ridge Holland w/ Sheamus) vs. PRETTY DEADLY (Kit Wilson & Elton Prince)
Butch started against Wilson. Butch took him down with a clothesline. Wilson took Butch down and tagged in Prince. They double teamed Butch then taunted. Butch grabbed their hands and pulled at the fingers. Butch took Prince to the corner and tagged in Holland. Holland held up Prince and Butch hit a big dropkick. Holland then hit a stalling vertical suplex. Wilson made a blind tag and hit a DDT on Holland. Pretty Deadly posed in the ring. [c]
Prince hit an uppercut on Holland and tagged in Wilson. They hit a double team then tagged again. They took down Holland with a double shoulder block then hit a combination leg drop and splash off the ropes. Prince made the cover for a near fall. Prince smacked Holland and Holland fought back. Holland took Prince down with a big tackle. Holland moved toward Butch but Wilson tagged in and cut him off with a sleeper. Holland started to fade but then dragged himself to Butch and made the tag. Butch hit a pair of kicks to Pretty Deadly. Butch then hit a pair of German suplexes followed by another pair of kicks and stomps to the fingers. Butch hit a big slam on Wilson and made the cover for a near fall. Sheamus cheered them on from the announce desk. Butch hit a big kick to Wilson and took him to the top rope. Butch landed punches but Wilson tossed Butch off. Holland tagged in. Prince hit the ring and Holland lifted Prince to his shoulders. Holland walked over to the corner and added Wilson to his shoulders. He slammed them both. Butch and Holland hit modified Ten Beats in Stereo. Butch went to the top rope and was knocked off. The ref was distracted and Pretty Deadly hit Spilt Milk on Holland. The ref turned around and made the three count.
WINNER: Pretty Deadly in 8:00
-Pretty Deadly celebrated on the ramp. Cole and Barrett said they will be major players on Smackdown and they're a team to watch. Cole then threw to a video package on the late "Superstar" Billy Graham. [c]
(McDonald's Analysis: Good match overall. A little rough in spots but they accomplished what they needed to. The commentary about Pretty Deadly was very telling. They seem to have some plans for these guys with how they're being framed. On top of that, they had the silly vignette ahead of time. Good debut for them. It sucks that Holland and Butch never win, but it seems like that's where they're going to fit in for the foreseeable future. I'd love to see them split and something happen for Butch, but I think that ship has sailed for now.
On top of the segment, the video package on Graham was really well done and a fitting tribute. Graham was such an important figure in the professional wrestling world and it's a shame he's not mentioned more when people talk about all-time greats. No, he wasn't the best in-ring worker, but his character and influence has been felt many times over the last few decades. We owe a lot of credit to Billy Graham for influencing some of the greatest stars wrestling has ever seen. It is far from an exaggeration when it's said that he was twenty years too early.)
-Asuka made her entrance. Cole threw to a video recap of Bianca Belair's championship celebration last week and Asuka's subsequent attack on Belair. Cole mentioned that this was a chili pepper experimental mist. They then showed a graphic for Belair against Asuka at Night of Champions. Cole mentioned the special start time of 1:00.
-Zelina Vega was in the back. Kayla Braxton approached. Vega said that when she had her moment at Backlash, she realized she belonged against the best of the Women's Division. She said she gave her all to Rhea Ripley and Asuka is going to see that she's ready. Zelina Vega then made her entrance in the arena. Cole threw to a video that showed Vega's standing ovation after her match at Backlash. Barrett said she needed to use the loss as a springboard to bigger and better things.
(2) ASUKA vs. ZELINA VEGA
Vega went for a quick pin but Asuka escaped. Vega took her down again and went for another pin. Vega went for a 619 and Asuka dropped to the outside. Vega followed but Asuka caught her coming in. Asuka lifted Vega to her shoulders then dropped Vega face first onto the announce table. Asuka celebrated as they cut to break. [c]
Asuka was in control. Asuka kicked at Vega then taunted her. Vega caught a kick and answered with a series of right hands. Vega went for an Irish whip but Asuka blocked. Vega recovered and took Asuka down with a low dropkick. Vega then hit a drop toehold followed by a 619. Vega went to the top rope and leapt off to deliver a Meteora. Vega made the cover for a near fall. Vega went for a crucifix but Asuka blocked. Vega then rolled Asuka up for a quick count. Vega transitioned into another roll for a near fall. Asuka countered into a choke but Vega reversed into another pin for a two count. Asuka countered right back and locked in the Asuka Lock for the win.
WINNER: Asuka in 5:00
-Asuka wouldn't release the hold and Bianca Belair's music hit. Asuka released the hold and retreated as Belair hit the ring. Asuka tried to sneak back in as Belair checked on Vega. Belair caught her and confronted Asuka. Asuka went to shoot the mist, but Belair was able to avoid it. Belair looked shaken in the ring as Asuka danced up the ramp.
(McDonald's Analysis: Nothing match for the most part. It's interesting that they're attempting to frame Vega in a new way, but they still have her lose pretty definitively. I could do without yet another person doing the silly619 spot, but I guess that's what Vega is going to be now. I wish every Latin wrestler in the company didn't have to constantly pay homage to Rey Mysterio and Eddie Guerrero. It just gets to be too much after a while and it feels like a crutch to avoid giving them a personality of their own. Vega is now firmly in that camp. The interaction with Belair and Asuka didn't really accomplish much. This time, their match has a clear heel and a face, but they still haven't done a lot to make you invested in the feud and actually care about who's going to win. Also, it's going to be Belair.)
-Cole and Barrett sat ringside. They hyped Night of Champions. Cole then threw to a video package on the new World Heavyweight Championship. The video highlighted Seth Rollins and A.J. Styles. After the video, they showed a graphic for Rollins against Styles. Barrett said only one can be the new World Heavyweight Champion.
-They showed a graphic for the Grayson Waller Effect with Styles as his guest. [c]
[HOUR TWO]
-The lights were down in the arena as spotlights circled the arena. Grayson Waller was introduced with a bunch of nicknames. When the lights came up, Waller was in the ring with a desk that had a screen on it and some palm trees. Waller introduced everyone to the Grayson Waller Effect. He said it's a treat for everyone to see it in person. Waller then introduced Styles. Styles made his entrance. Waller said this wasn't their first encounter. Waller said that Styles is going to be a Hall of Famer and next week, he can add another accolade. Waller asked what winning the title would mean to Styles. Styles said he's come back from an injury and that was the longest he's ever been out. Styles mentioned that he trained harder than he ever has. He said that he now has an opportunity to be the World Heavyweight champion and he wants it more than the air he breathes. Waller said he got goosebumps. Styles said that Rollins is on a movie set. Styles said that he's happy for Rollins but Styles is ready, so he hopes Rollins is. Waller said it's going to be a classic. He said it's the match he's the most excited about. Waller then said he's the most excited for the ending. Waller mimicked the ring announcer and announced Rollins as the new champion. Styles got up and stared Waller down. Waller stared back.
(McDonald's Analysis: That was underwhelming, honestly. I wanted to see more from Waller and Styles. Styles sounded like he wanted to win the title, kind of. It seems like this is nowhere near the top of Styles' priorities right now, and that was even highlighted at the end of the segment when he stared Waller down. If Styles cared so much about winning the title, he would have laughed Waller off and told Waller he can have a title shot after Styles wins the title. Something like that anyway. Waller didn't do much and for his segment that was hyped, the huge introduction, and the silly set, he didn't really say or do anything. This just fell flat for me. I've heard a lot of positive things about Waller, but so far, WWE seems the most interested in Pretty Deadly out of all the acts that have moved to Smackdown since the draft. With that said, if Waller costs Styles the title next week, and they move to a feud, my opinion could change.)
-The L.W.O. was in the back. Rey Mysterio said that the Usos may be the best tag team in the world. Santos Escobar said he disagrees. He said that they need to prove what they are all about. Wilde said the Usos are good but they're better. Mysterio said the Usos are going to find out what happens when you mess with the L.W.O.
-The Street Profits made their entrance. Cole mentioned that the Profits are going to face L.A. Knight and Rick Boogs. He said there was an altercation on the Smackdown Lowdown and we'll hear about it after the break. [c]
-L.A. Knight made his entrance. He had a mic. He said he's looking for titles so the Tag Team titles aren't safe either. He said the Profits came to his show and talked all their trash. Knight said he's going to lead his team to a W. Knight then introduced Rick Boogs. Rick Boogs made his entrance and posed next to Knight. Knight looked irritated and walked toward the ring. Knight and Boogs posed in the ring.
(3) STREET PROFITS (Montez Ford & Angelo Dawkins) vs. L.A. KNIGHT & RICK BOOGS
Ford started against Boogs. Ford taunted Boogs. Ford charged Boogs with a clothesline but Boogs didn't go down. Ford tried again and failed. Ford went for a crossbody but Boogs caught him. Boogs pressed Ford above his head and brought him up and down as the crowd counted along. Boogs set Ford down and taunted. Dawkins tagged in. Boogs posed. They locked up and Dawkins for a headlock. Boogs lifted Dawkins. Dawkins ran the ropes and Boogs took him down. Boogs curled Dawkins as the crowd counted along. Boogs dropped Dawkins and tagged in Knight. They took Dawkins down with a double shoulder tackle. Dawkins fought back on Knight. Dawkins charged and Knight slammed Dawkins. Knight hit a running elbow drop and made the cover for a near fall. Boogs tagged back in. They went for a suplex but Dawkins landed on his feet and tagged in Ford. Ford came off the top rope and took them down with a crossbody. Ford took down Knight then Boogs. Ford knocked Knight to the apron. Boogs charged Ford but Ford moved and Boogs knocked Knight off the apron. Ford knocked Boogs to the floor. Ford tagged in Dawkins then ran the ropes and hit a big dive on Boogs and Knight. Dawkins hit the Sky High on Boogs. Ford went to the top rope and hit the splash after a tag and covered Boogs for the win.
WINNER: Street Profits in 4:00
-Knight helped Boogs up in the ring. Knight planted Boogs with the B.F.T. Knight rolled out of the ring as Boogs was laid out.
(McDonald's Analysis: I really thought for a second there that they were going to go with this Boogs and Knight team and they were going to get over in a weird organic way. I don't know I tricked myself into thinking that. Knight's attack at the end was good stuff and cements Knight as a heel, despite the fact that the crowd desperately wants to cheer him. I don't know what to expect out of a Boogs and Knight feud, but it appears that's where we're headed. The Profits need to get involved in something that matters soon. That or just break them up. I would much prefer to see them in the U.S. title Division at this point. Dawkins or Ford against Theory sounds ten times more interesting than any tag team feud they could possibly be involved in. I mean, I guess Pretty Deadly would be fun, but the titles aren't involved, so it loses something.)
-Cole threw to a video recap of Cameron Grimes win over Baron Corbin. Grimes was then in the back with Megan Morant. Grimes said he wouldn't have believed it if you told him he won that fast. He said he's determined and he's going to straight to the top. Grimes then said he wants to go to the moon. He laughed and walked off.
-The Usos warmed up in the back, The bottom of the screen showed a graphic for their match against L.W.O. Cole hyped the match for later in the show.
-Karrion Kross was in the back with Scarlett. He said he's the imminent threat to justice and justice has no idea. Kross then said Alan has no idea. Scarlett revealed a tarot card with Styles on it. Kross then said tick, tock.
-Cole threw to a video recap of Cody Rhodes' promo on Raw this past Monday. They showed a graphic for Rhodes against Brock Lesnar at Night of Champions. Cole hyped the match.
-Alba Fyre and Isla Dawn made their entrance.
(4) ALBA FYRE & ISLA DAWN vs. VALENTINA FEROZ & YULISA LEON
Fyre locked up with one of the jobbers and took her down. Dawn tagged in and took the jobber down with a move off the top. She then hit a running Meteora. The jobbers tagged but Dawn took down one of them. She then took down the other. Fyre tagged in. They hit their tag team finisher and Fyre made the cover for the win.
WINNER: Alba Fyre and Isla Dawn in 1:00
-Cole and Barrett sat ringside. Cole said they will have new Women's Tag Team champions soon. Cole threw to a video recap of Liv Morgan taking a kick to the face and getting injured last week. Cole said there will be a fatal four way match to determine the new champions on Raw.
-Raquel Rodriguez was in the back with Kayla Braxton. She gave well wishes to Morgan then said giving away the titles was the hardest thing she's had to do. Bayley and Iyo Sky appeared. Bayley mentioned that Dakota Kai also got hurt last week. Bayley told Rodriguez to find a partner and meet her and Sky next week on Smackdown.
(McDonald's Analysis: Another new set of champions after the titles are vacated? How many is that now? Also, didn't Rodriguez get drafted to Raw? Why is she on Smackdown now and why is it okay for her to have a match against Smackdown wrestlers in Bayley and Sky? Are we really forgetting about all of this two weeks after the fact?)
-Austin Theory made his entrance. [c]
-Theory was in the ring and had a mic. He welcomed everyone to Austin Theory live and said everyone knows who he is. He said he expected respect when he came to Smackdown. Theory said he wants to talk about last week. He said two former World champions ganged up on him. Theory said they both know that he would have gone on to beat Seth Rollins. He said it's not a theory, it's a fact. Theory said that Lashley has followed him and has a weird obsession. Theory said he didn't get it from Sheamus because they have a lot in common. He said they're both tough, strong, and they both beat John Cena. Theory said he beat Cena this year at Wrestlemania and Sheamus did it twelve years ago when Theory was thirteen years old.
-Sheamus made his entrance. Sheamus entered the ring and got in Theory's face. Sheamus got a mic. Theory asked if Sheamus had something to say. Sheamus hit the Brogue Kick then dropped the mic and left the ring.
(McDonald's Analysis: I hate how they treat Theory. I actually liked his promo and thought it was pretty solid. I was hoping he and Sheamus would have some back and forth or Theory would attack Sheamus with the title or something. Instead, Sheamus faked getting a microphone than took out Theory with one shot. I've said they book Theory like the Honky Tonk Man and this is another example of that. I wish they would just spend a considerable amount of time making Theory look credible and not like a joke. It's a shame too, because Sheamus is actually a great opponent for him to work with. It feels fresh for both guys.)
-The Usos warmed up in the back. Paul Heyman approached. He said he has everything under control and Reigns forgives them. Jimmy asked if Reigns will be out there tonight. Heyman said Reigns won't be. Heyman said that they have to understand that Reigns is burdened. Jimmy looked off, Heyman said the 1,000 day celebration is coming up. Heyman said it's only the L.W.O. He said the Usos have this. Heyman said don't make this a prediction, make it a spoiler. Jey walked off. Jimmy paused, looked Heyman up and down, then walked off to join Jey.
-Rey Mysterio and Santos Escobar made their entrance. [c]
-They showed a graphic for the Night of Champions Press Conference. They then hyped the K.O. Show next Friday with Solo Sikoa and Roman Reigns. They then announced Rodriguez and a mystery partner against Bayley and Sky. Next, they announced Styles against Karrion Kross. They then hyped Theory and Sheamus for the U.S. title, which was made official after the previous segment.
-The Usos made their entrance.
(5) L.W.O. (Santos Escobar & Rey Mysterio) vs. THE USOS (Jey & Jimmy)
Jey started against Mysterio. Jey took Mysterio to the corner and hit shoulder blocks. Jimmy tagged in and took Mysterio down with a big right hand. Jey cheered Jimmy on. Jimmy whipped Mysterio into the corner hard and Mysterio went down. Jimmy taunted Mysterio. Jimmy lifted Mysterio to his shoulders and Mysterio wriggled free. Jimmy kicked Mysterio in the gut but Mysterio ran the ropes. Escobar tagged himself in. Escobar sent Jimmy to the outside. Escobar then went after Jey and sent him to the outside too. Mysterio teased a dive and backed off. Mysterio posed on Escobar's shoulders as the Usos regrouped on the outside. [c]
Escobar was down and Jimmy was in control. Escobar fought back. Escobar worked toward Mysterio but Jimmy held him back. Jimmy rolled Escobar up for a near fall. They showed Reigns, Sikoa, and Heyman watching in the locker room. Jimmy pounded on Escobar in the corner then hit a big chop. Jimmy sent Escobar to the opposite corner but Escobar came out with a big dropkick. Both men were down and crawled to their corners. Jey tagged in and sprinted across the ring to take down Mysterio. Jey turned his attention to Escobar but Escobar rolled him up for a near fall. Jey took Escobar down with a big right then covered him for a near fall of his own. Jey lifted Escobar to his feet and went for a right but Escobar blocked it. Jey took Escobar down anyway then tagged in Jimmy. Jimmy took Escobar to the corner and beat on him. The Usos posed. Jimmy charged and hit the butt bump on Escobar. Jimmy went for another but he was met with a running knee from Escobar. Both men were down and crawled to their corners. Jey and Mysterio tagged in. Mysterio took Jey down with a hurricanrana. Mysterio went to the top and hit a senton on Jey. Mysterio followed up with a springboard crossbody for a near fall. Jsy hit a kick to the gut then a low punch. Mysterio came back with a sunset flip for a near fall. Mysterio stayed on the attack and hit a kick to Mysterio. Jimmy hit a kick from the apron and Jey hit a pop-up neckbreaker for a near fall. Jey motioned for the end then tagged in Jimmy. They went for a double suplex but Mysterio fought out. The Usos charged Mysterio but Mysterio dumped them over the top rope to the floor. Escobar tagged in and hit a dive to take out the Usos on the outside. Escobar rolled Jimmy back in the ring and Jimmy hit a kick. Escobar answered with a big knee then a running knee in the corner. Escobar hit a frankensteiner off the top rope and covered Jimmy for a two count. Jimmy crawled under the bottom rope and Escobar stalked him. Jimmy got to the apron. Escobar hit a kick and tagged in Mysterio. Escobar used the middle rope to prop Jimmy up for a Mysterio leg drop. Mysterio made the cover but Jey broke it up. Jey hit a superkick to Escobar and Mysterio sent Jey outside the ring. Mysterio went for a 619 but Jimmy hit a superkick and tagged in Jey who hit a splash off the top. Jey made the cover for a close near fall. Jimmy tagged back in and they set up for splashes. Owens appeared on the stage and distracted Jimmy. Sami Zayn knocked Jey off the top. Mysterio hit a 619 to Jimmy then splashed Jey on the outside. Escobar hit a splash off the top to Jimmy and made the cover for the win.
WINNER: Santos Escobar & Rey Mysterio in 14:00
-They showed Reigns upset in the locker room. Sikoa muttered something and started to get up. Reigns stopped him. Heyman looked on as Reigns shook his head.
(McDonald's Analysis: Really good main event level match. This show focused on a lot of tag team matches and they definitely saved the best for last. This was really good stuff and it was filled with believable near falls and great action throughout. The ending was a little contrived with all the interference, but I assume they're going for a "turnabout is fair play" type of deal. The announcers are really harping on the downward spiral of the Usos and mentioning it when they make covers and how their moves used to win matches, and now they're not. I really like that thread. This is one storyline where winning and losing actually matters and the announcers are playing that up as if the Usos shaken confidence is the reason they suddenly stopped winning and stopped doing all of the things that made them successful. I also really liked that Cole mentioned Reigns being "too busy" but still having time to watch the match in the back. It was a little silly that the Usos thought Reigns would be at ringside for them when he never has before, but that's neither here nor there. I assume that oversight is to make us think they knew he wouldn't be there before because of "the plan" but now, the Usos aren't clued in to "the plan" so they're unsure of themselves. Everything about this show with the Bloodline story was good stuff. Outside of that, there was some positives and some negatives, but overall, it was an entertaining episode.)