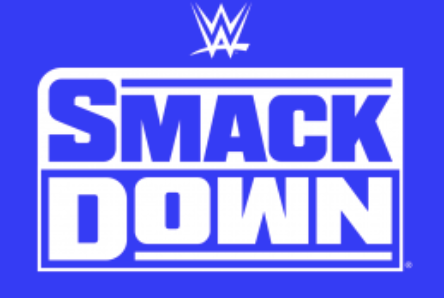 ---
SPOTLIGHTED PODCAST ALERT (YOUR ARTICLE BEGINS A FEW INCHES DOWN)...
---
WWE SMACKDOWN TV REPORT
MAY 19, 2023
COLUMBIA, S.C. AT COLONIAL LIFE ARENA
AIRED LIVE ON FOX
Announcers: Michael Cole, Wade Barrett
---
[HOUR ONE]
-After the "Then, Now, Forever, Together" brand signature, they cut to the camera panning the audience as Michael Cole introduced the show.
-The Bloodline's music played and out walked Roman Reigns, Solo Sikoa, and Paul Heyman. Cole said Reigns after 992 days is still the Undisputed Champion. Reigns wore the formerly Raw-based WWE Title. Heyman carried the Smackdown-based blue belt and handed it to Reigns, who raised it in the air. Cole and Wade Barrett hyped the key matches and segments scheduled for the show.
Cole noted that the Usos were not with the rest of the Bloodline. He threw to a clip from last week of Reigns shoving Jimmy Uso and revealing that he and Solo would be facing Sami Zayn & Kevin Owens at Night of Champions. Cole said the Usos are in the arena and would wrestle the LWO later. He wondered if it was Reigns's choice or the Usos' choice not to be out there now. Barrett said this might be the carrot approach instead of the stick approach.
Reigns milked the moment, then told Columbia, South Carolina to acknowledge him. Mostly boos. Then KO's music promptly played and Reigns sneered and then patted Solo on the shoulder and smiled. Sami Zayn's music then played. Reigns rubbed his temples and seemed irritated. Cole asked if the walls are closing in on the WWE Tag Team Champions. He commented on clips from Raw and said it appeared Heyman cut a deal with Imperium to help Finn Balor pin Sami.
When Sami's music faded out, fans kept singing for a few seconds and then cheered. Reigns said this works out well because he was going to call them out anyway. He said they should acknowledge him, then drop the titles since they're his and see themselves out. Owens lifted the mic to his mouth, then paused and threw the mic down. He threw his tag belt down and stepped toward Solo. Reigns said he didn't want to talk to Owens anyway. He looked at Sami and said he's had a special career. He said he's experienced the highest of highs and the lowest of lows, but he only has one regret.
Reigns said his one regret is wasting his life on Sami. Sami said his one regret is not hitting with a chair sooner. He said they haven't been in the ring since Montreal and he thought he'd never have the chance to look him in the eye and say everything on his mind. He said he's dreamed it for months, but now he has nothing to say to him except one thing. He said his whole life everyone told him he was the best and he's gotten everything he wanted, and now he wants the Undisputed Tag Team Titles. He said, "At Night of Champions, you are not going to get them." Fans cheered. He said the reason is he's not as good as them. He said he's not as good as the Usos, either.
Reigns began to respond, saying he took it easy on him and gave him opportunities. At that point, the Usos attacked KO and Sami from behind. (Two women in the front row were awesome with their reactions, getting wide-eyed and standing in a panic as KO and Sami entered.) Jimmy and Jey high-fived in the ring. When Jimmy asked Reigns for a high-five, Reigns refused and yelled at them. "This is my ring," he said. "I didn't tell you to come out here. It was a simple plan, my plan." Reigns turned and bumped into Solo. Solo didn't budge and looked slightly irritated and he looked down at his shoulder. Reigns hesitated, then left the ring.
(Keller's Analysis: That was a fun little hint that Reigns, when rattled, can be somewhat subservient to Solo, realizing he can never treat Solo like he treats Solo's brothers, the Usos. Really good segment. Sami looking Roman in the eyes and saying they're better than him was a memorable moment.) [c]
-Backstage in the Bloodline locker room, Jey was telling Roman they were trying to help out. Reigns said he runs the Bloodline and he's the quarterback who calls the calls. "Why are you running random stuff out there?" he snapped. "I had something I wanted to say." He said he gave a good portion of his life and career to "that fool" and he had something to say. Reigns said they wanted to do something they wanted to rather than what has been working this whole time and what has kept them in the promised land and on top of the mountain. He said he makes those decisions and he ordered them to get out. Jey and Jimmy hung their heads. Solo stared at Reigns unflinching the whole time. He was hard to read, as usual, but he seemed to be merely tolerating Reigns, not enjoying his tantrum.
-Cole wondered if the Usos "can back on track" later on Smackdown against Rey Mysterio & Santos Escobar.
(1) THE BRAWLING BRUTES (Ridge Holland & Butch w/Sheamus) vs. PRETTY DEADLY (Kit Wilson & Elton Prince)
The Brutes came out first. Cole said Pretty Deadline "have a unique way about them, to say the least." They cut to them earlier today in a kitchen whipping up a "delicious Pretty Deadly" dish made up of two cups of charisma and two tablespoons of "unrivaled tag team ingenuity" with "a dash of good looks." Wilson and Prince struck poses and played with their hair. They did the John Morrison special effect where they go into sl0-mo mode. Their hair was blown by fans when they stood on the middle ropes in the ring. Sheamus joined in on commentary. Cole said Pretty Deadly say they have "hypoallergenic masculinity." Barrett said they were thrown out of the Chippendale's for being too damn sexy. The bell rang 23 minutes into the hour. At 2:00 Pretty Deadly double-DDT'd Holland and then struck a pose. Prince was bleeding from his nose. [c]
Cole said Prince was once the face of a dating app. Wilson put a sleeper on Holland. Cole said Wilson told him in high school he was voted the least likely to grow facial hair but the most likely to steal your girlfriend. Butch got a hot-tag and went on the attack against Wilson with a gut-wrench suplex for a near fall. Sheamus stood and chanted "Fight Night! Fight Night!" Holland tagged and put both Wilson and Prince on his shoulders and then tossed them to the mat. Barrett predicted doom for Pretty Deadly. Holland and Butch landed a barrage of forearms. As the ref scolded Butch, Wilson shoved Holand into Butch in the corner where they hit heads. Pretty Deadly then hit their Spilled Milk double-team finisher for the win. Cole called it a successful debut for Pretty Deadly.
WINNERS: Pretty Deadly in 9:00.
(Keller's Analysis: If you're hoping for Pretty Deadly to get a solid push on Smackdown, this was a good sign. They talked them up and gave their ring entrance a lot of time and special effects. The timing seemed a little off once or twice with Holland, but overall they looked solid enough to seem credible and not just all gimmick.)
-They went to Barrett and Cole at ringside. Barrett said they're pretty boys, but they're a tough tag team who are headed for the very top. Cole said "Superstar" Billy Graham would have been impressed by Pretty Deadly. Cole said he died earlier this week at age 79. He said he was passionate and colorful. A video tribute aired on Graham with soundbites of his promos and footage of him striking poses in the ring. Soundbites aired with Hulk Hogan, John Cena, Dusty Rhodes, Gene Okerlund, and Jerry Lawler. The narrator talked about Graham winning the WWWF Title from Bruno Sammartino in 1977. Hogan said Graham was the main reason he got into wrestling. Dusty said he was special. They aired a clip of Triple H saying Graham might have been "the first sports entertainer." [c]
(2) ASUKA vs. ZELINA VEGA
As Asuka made her entrance, they cut to a live backstage interview with Zelina Vega who said she proved she can hang with the top dogs of the Women's Division. She said she gave her all to Rhea Ripley and showed she can toe-to-toe with the best of the best. She said Asuka will find out she is ready. The bell rang 43 minutes into the hour. Vega took it to Asuka aggressively early. She went for a 619, but Asuka dropped to the floor. When Zelina went after her, Asuka dropped her over the announce desk. They cut to a very early break. [c]
Back from the break, Asuka was in control and landed some kicks. Zelina made a comeback and landed a 619 and a meteora. They exchanged some leverage pin attempts until Asuka applied an armbar for a tapout win.
WINNER: Asuka in 6:00.
-Asuka held onto the armbar afterward. Bianca Belair ran out for the save. Asuka blew mist toward Belair. Some landed on her face, but not much.
-A sponsored video package aired on the A.J. Styles vs. Seth Rollins match at Night of Champions.
-The Grayson Waller Effect: Waller was in the ring as spotlights shined all over the crowd. He introduced himself and was loudly booed. He said it's a treat for them to see his show in person. He introduced Styles. As Styles came out, Cole talked about his title tournament final match at Night of Champions. Cole asked Barrett for his pick. Barrett picked Seth because Styles is back from time off for an injury. Waller said that he and Styles crossed paths in NXT. He said something Styles told him stuck with him regarding being phenomenal for 20 years. They added a crawler to the screen with fan comments on what he was saying.
[HOUR TWO]
Styles said he just came back from the longest injury time off of his career. He said all he could think about was his return. He said he trained hard and now he has the opportunity to become the World Hvt. Champion. He said he wants it more than the air that he breathes. (I bet that's not true.) Waller said he just got goosebumps. Styles said Seth is on a movie set, and he's happy for him, but surely he is exercising and training so he can be ready. He vowed that he is ready. Waller said it'll be an instant classic. He said he's most excited for the ending of the match. He imitated Mike Rome and announced Seth as the new champion. Styles looked irked. He stood up and shoved his chair down. Waller's music played as Waller and Styles exchanged heated words.
-The LWO's Rey, Escobar, Joaquin Wilde, and Cruz Del Toro chatted backstage. They said they'll prove they're better than the Usos.
-The Street Profits madse their entrance wearing all blue outfits and still carrying red Solo cups. Cole said Boogs and Knight are a make-shift team which he'd catch people up on after the break. [c]
(3) THE STREET PROFITS (Montez Ford & Angelo Dawkins) vs. L.A. KNIGHT & RICK BOOGS
L.A. Knight made his entrance after the break. He said, "Let me talk to ya'." He said he told everyone when he arrived that he is looking for titles and that includes the tag team titles. He said the Street Profits walked into his territory and he decided he could beat them with anybody as his partner. He said he'll lead the team to a "W" with Boogs. Out came Boogs. Cole said Boogs has been excited about this all week long. He came out and dropped his singlet straps and flexed. He played air guitar on his way to the ring. Barrett said he doesn't know what makes Boogs tick even after watching him for a few years. The bell rang 10 minutes into the hour.
Boogs pressed Ford over his head and then did arm curls with Dawkins' body. When Knight tagged in, He powerslammed Dawkins and then landed a leaping elbow drop for a soft two count. Knight tagged Boogs back in. Dawkins avoided a double-team move and tagged in Ford. Ford rallied against Boogs and knocked him to the floor. He clotheslined Boogs to the floor too. Then Ford landed a running flip dive at ringside at both Boogs and Knights. Dawkins landed a Sky High. Ford then landed a leaping frog splash for the win.
WINNERS: The Street Profits in 4:00.
-Knight consoled Boogs after the match only to kick him and give him a drive his face into the mat with a BFT. He left to his music. Cole said he was upset Boogs didn't back up his trash talk. Cole said things could be worse for Knight, though. "He could be Baron Corbin," he said.
(Keller's Analysis: Fun little match to set up a Knight vs. Boogs feud. I think fans will accept Knight higher on the card, but the dynamic between heel Knight and the lovable (or overbearing) goof Boogs could be an adventure.)
-A clip aired of Cameron Grimes beating Corbin in a few seconds last week after Corbin mouthed off at him before the bell.
-Megan Morant interviewed Cameron Grimes in the ring set backstage. Grimes said he is thrilled his name is associated with one of the fastest victories in WWE. He said he's going straight to the moon.
-They showed the Usos backstage getting ready fro their match. Jey was pacing and Jimmy was stretching and smiling. [c]
-A promo aired with Karrion Kross and Scarlett. Karrion targeted Styles next and called him "Allan." Scarlett held up his card.
-A clip aired of Cody Rhodes's promo talking about Brock Lesnar on Raw earlier in the week. Cole hyped the Cody vs. Brock match at Night of Champions.
(4) ALBA FYRE & ISLA DAWN vs. VALENTINA FEROZ & YULISA LEON

Fyre & Dawn wore their NXT Tag Team Title belts to the ring. They won with a Gory Bomb.
WINNERS: Fyre & Dawn in 1:00.
-Cole announced that Liv Morgan is going to be out with an injury for a long time due to Dakota Kai injuring her shoulder with a running knee two weeks ago. They played the injury in slo-mo. Cole said Morgan & Raquel Rodriguez were stripped of the tag titles as a result. (Wasn't the precedent set that Raquel can replace her with, say, Trish Stratus?) There will be a fatal four-way match on Raw in two weeks featuring Rodriguez & a partner, Ronda Rousey & Shayna Baszler, Bayley & Sky, and Sonya Deville & Chelsea Green.
-Kayla Braxton interviewed Rodriguez who sent well wishes to Morgan. She was interrupted by Bayley and Iyo Sky. Bayley said Dakota was hurt last week, but they'll be waiting to face Rodriguez and a partner of her choice.
-Austin Theory made his ring entrance. [c]
-Theory stood mid-ring and said everyone's parents and their parents' parents know who he is. He said when he arrived in Smackdown, he expected respect. Instead, he was ganged upon by two former world champions, Bobby Lashley and Sheamus. He said they both know he'd have defeated Seth and become the new World Hvt. Champion if not for them working together. "That's not a theory, that's a fact," he said. He said Lashley is following him around and has a weird obsession. He said Sheamus he doesn't understand. He said he felt they have some things in common. He said they're both tough and strong and they both beat John Cena. He said he did it this year and Sheamus did it 12 years ago when he was 13. Sheamus walked out to his music. Theory asked if he had something to say. Instead, Sheamus gave him a Brogue Kick, then left.
-Backstage, Paul Heyman approached the Usos. He said he's got it all under control and The Tribal Chief forgives them. Jimmy asked if he'd be out there for him. Heyman said, "Actually, no." Jimmy looked disappointed. Heyman said he's the Tribal Chief and a lot goes into that. He said his focus is on Night of Champions and then in two weeks, a celebration of the 1,000 days reign. He told them they've got the victory. "Please don't make that a prediction, make that a spoiler," he said. Jey  glared at Heyman and headed to the ring.
-Rey & Escobar made their ring entrance. [c]
-Cole and Barrett plugged the Night of Champioins press conference next Friday at 12 ET from Jeddah, Saudi Arabia. Then Smackdown next week features The KO Show with Reigns and Solo, Rodriguez and her new partner vs. Bayley & Sky, Styles vs. Kross, and Theory vs. Sheamus for the U.S. Title.
(5) THE USOS vs. REY MYSTERIO & SANTOS ESCOBAR
The bell rang 44 minutes into the hour. They cut to a break at 2:00. [c]
Escobar rallied against Jimmy at 11:00 and took Jimmy down with a top rope huracanrana for a near fall. Rey tagged in and landed a top rope legdrop. Jey broke up the cover at two. Jey superkicked Escobar off the ring apron. Rey set up Jimmy for a 619. Fans cheered, but Jimmy kicked him. Jey hit a quick top rope splash for a near fall. Fans cheered Rey's kickout. Cole said for two years that splash would have won the match for the Usos, but not tonight. Barrett said when it rains, it pours in this industry. The Usos set up stereo Uso splashes from opposite corners. KO walked out, distracting the Usos. Sami shove4d Jimmy off the top rope. Rey set up Jimmy for a 619 and landed it. He then tagged in Escobar, who landed a top rope splash for the win. Cole said the downward spiral continues for the Usos. They cut backstage to a disgusted Reigns as Heyman observed from behind. Solo was going to stand and perhaps head to the ring, but Reigns advised him not to. Cole wondered what this meant for The Bloodline and Night of Champions.
WINNERS: Escobar & Mysterio in 14:00.
(Keller's Analysis: If only the Usos and Corbin had six-man titles to go after together.)
---
PWTorch editor Wade Keller has covered pro wrestling since 1987. He has been a guest on the Steve Austin Show as an analyst of current events and pro wrestling history 40 times, making more appearances than any other guest. He currently hosts the "Wade Keller Pro Wrestling Podcast" and "Wade Keller Pro Wrestling Post-show" along with several PWTorch VIP-exclusive podcasts every week. He was inducted into the National Wrestling Hall of Fame for "Excellence in Writing on Professional Wrestling" in 2015. He hosted "The Ultimate Insiders" DVD series in the 2000s including long-from studio interviews in Los Angeles, Calif. with Matt & Jeff Hardy and Vince Russo & Ed Ferrara. He has interviewed more big name wrestlers and promoters in long-form insider interviews over the last 35 years for the Pro Wrestling Torch Newsletter, usually in the "Torch Talk" transcribed Q&A format, than any pro wrestling reporter. The list of those he has interviewed include Steve Austin, The Rock, Vince McMahon, Kevin Nash, Scott Hall, Hulk Hogan, Goldberg, Eric Bischoff, Verne Gagne, Lou Thesz, Jesse Ventura, Drew McIntyre, Brian Gewirtz, Paul Heyman, Mick Foley, Jim Ross, Tony Schiavone, Jon Moxley, and dozens of other top stars and influential promoters and bookers/creative team members.