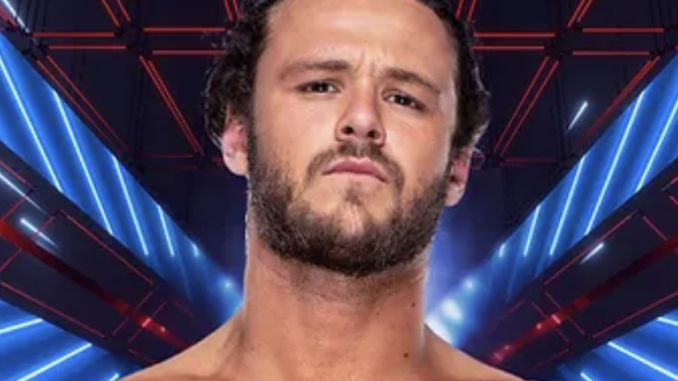 ---
SPOTLIGHTED PODCAST ALERT (YOUR ARTICLE BEGINS A FEW INCHES DOWN)...
---
PWTorch is told that in the aftermath of the incident between C.M. Punk and Jack Perry last night that Punk, in the heat of the moment, was threatening to quit AEW over his frustration with everything that happened. Punk has made it clear since his return that he wants a drama-free locker room environment; he has largely achieved that on Collision, although it has come with controversy because of his restrictions on whom he does and doesn't want allowed backstage at Collision.
According to PWTorch sources, the production team in AEW was alerted to the possibility or concerned about possibly having having to change match order because of the incident, which happened right before Punk's match against Samoa Joe on the PPV. There was brief concern there'd have to be a delay in the start of the show as they scrambled to produce a different opening match. Punk, though, quickly regrouped and went through with the match as scheduled.
When Punk and Perry crossed paths backstage after Perry's match and before Punk's match, eyewitness accounts characterize the exchange as starting with Punk asking Perry if they have a problem. Perry said that Punk started something online and that was his response to it.
That was a reference to the belief that Punk's camp a few weeks ago put out info to try to make Perry look bad. A story surfaced that Perry wanted to use real glass in an angle and thta Punk provided "veteran wisdom" to steer him away from that. This was seen as an example of how Punk and his like-minded people with influence behind the scenes on Collision were trying to dial back gratuitous violence and high-risk situations so that when there is more violent imagery or more high-risk content in matches, it will mean more and resonate longer.
Perry felt that story getting out was an attempt by Punk and his camp to show him up or embarrass him, thus Perry decided to fire back with an unscripted, unapproved commented live on the Zero Hour PPV pre-show in the midst of his match against Hook.
Tony Khan announced at the All In post-even media Q&A that he was aware of a backstage incident and it would be investigated, but he wouldn't have more to say about.
One veteran AEW wrestler tells PWTorch that Khan has fostered an environment where younger wrestlers without a lot of experience in the national spotlight feel free to "go into business for themselves" online or live on TV to try to settle scores or send messages. This actually has included veteran wrestlers, too. That same veteran wrestler does feel Punk overreacted to Perry and should have let it go, but believes more firm leadership would dissuade some wrestlers from sparking these situations.
Another AEW source close to management believes Perry, in this situation, will end up with more of the blame than Punk because he initiated the situation with his comments live during his match since he should've known it would cause an issue. Several people in AEW – wrestlers and people in other roles – are frustrated with the fact that a behind the scenes incident with Punk once again distracted from what they are touting as an excellent show and a high point in AEW's history otherwise.
Since it was Perry who initiated it and because he, like everyone, should know that Punk doesn't let those types of things slide, the blame could fall on him and he could end up facing ramifications. That is not meant to discount continued and growing frustration with Punk, though, whose leadership style is controversial and continues to lead to situations escalating in ways that could be easily avoided if he just let things slide and led by example or handled controversies is a less inflammatory manner.
It's important to note that an internal investigation could lead to a different perspective on Perry, but PWTorch's sources early belief is that Perry will face more ramifications than Punk.
The various accounts of the scuffle that PWTorch has heard and other sources are reporting are all similar, with the key difference being who is characterized as having initiated and escalated the situation to getting heated and physical.
RECOMMENDED NEXT: Details emerge on the CM Punk and Jack Perry backstage altercation with multiple versions