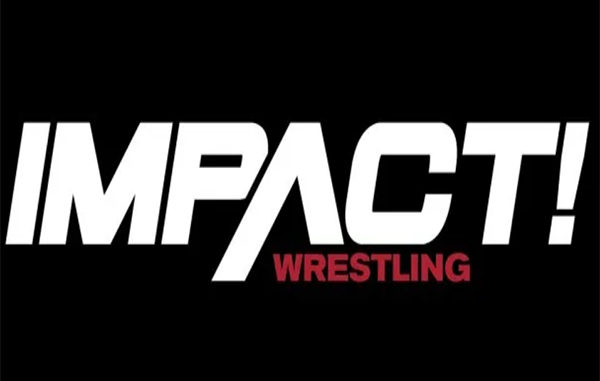 ---
SPOTLIGHTED PODCAST ALERT (YOUR ARTICLE BEGINS A FEW INCHES DOWN)...
---
IMPACT WRESTLING TV REPORT
SEPTEMBER 28, 2023
MEMPHIS, TN AT GRACELAND LIVE
AIRED ON AXS TV
REPORT BY DARRIN LILLY, PWTORCH CONTRIBUTOR
-Commentators: Tom Hannifan, Matthew Rehwoldt
-Highlight video of last week's big moments from Impact 1000 (part two).
(1) CHRIS SABIN (c) vs. ALAN ANGELS — Impact Wrestling X Division Title match
They traded the advantage early. Angels chopped Sabin. Sabin hip tossed and armdragged Angels. Angels fought back and worked on Sabin's arm. Sabin came back with chops, but Angels returned to the arm. Sabin delivered kicks and got a two count. Angels put Sabin in a submission. Sabin booted Angels in the corner. Angels went back to the armlock submission, but Sabin reached the ropes to break it. Angels brought the belt in the ring, then gave Sabin a low blow while the referee was getting it out of the ring. Sabin kicked out of a pin attempt. Angels missed a splash. Sabin gave Angels the Cradle Shock and got the pin.
WINNER: Chris Sabin in 9:00.
After the match, a video played on the screen of Kenta,  ending with a graphic that said he will return at Bound For Glory. [c]
(D.L.'s Take: Angels looked good and I'm glad to see him get these opportunities. Sabin is wrestling as well as ever. Good match. Sabin vs. Kenta would be a fine match for BFG.)
-Gia Miller interviewed World Champion Alex Shelley. He talked about facing Josh Alexander at BFG. He said he respects Alexander, but he needs Alexander to respect that he is the champion. He told Alexander to step up to the plate.
(2) RHINO vs. JACK PRICE
This was Rhino's return match after an injury. Rhino shoulder blocked Price to the mat. Price came back with a dropkick that sent Rhino to the floor. They fought at ringside. Rhino had enthusiastic fan support. Back in the ring, Rhino clotheslined Price and splashed him in the corner, followed by the Gore and the pin.
WINNER: Rhino in 2:00.
After the match, Steve Maclin attacked Rhino from behind. Rhino made a comeback with punches and a belly to belly suplex. Maclin escaped the ring before Rhino could hit a Gore.
-Tasha Steelz promo. She talked about returning at Impact 1000. She called herself "The greatest that beat the greatest." She said she is back to take over the Knockouts division. Deonna Purrazzo walked in and welcomed her back. Deonna said she missed Tasha. Deonna said they had done it all together and now they should do it Impact. They agreed to have each other's backs. [c]
-Alisha Edwards complained to Eddie Edwards about losing to Frankie Kazarian and Traci Brooks. Eddie said this isn't over. Eddie noted that Traci beat Alisha, but Frankie didn't beat him. Frankie walked in. He said they've solved nothing and he wanted to put an end to their feud in the Impact ring. He said he would go to management and find a way to end this. Eddie agreed.
-Yuya Uemura Goodbye Ceremony. The team (formerly?) known as JOYA, Joe Hendry and Yuya Uemura, did their dance on the way to the ring. Hendry took the mic and said he wasn't thrilled about what he had to talk about: Yuya getting the "Fired" briefcase from the Feast or Fired match. He said the team is over. He said sometimes we have to be thankful for the memories that we do have. He said they gave 100% to entertain the fans and thanked Yuya. The fans began a "Thank you, Yuya" chant. Yuya took the mic and said "thank you."
The Rascalz walked down the ramp and mocked Yuya, saying he will never be champion. Zachary Wentz said if they would have gotten the title shot, they would have failed. Hendry called Wentz a failure. Trey Miguel said Hendry had guts for a guy that would be alone in the next week. He did the "nah, nah, nah" song. Hendry said he would be alone but not tonight. JOYA attacked the Rascalz. Santino Marella came out. He was mad at the Rascalz for interrupting the ceremony. He made a match between the teams for tonight. If JOYA wins, Yuya can keep his job. A referee came to the ring to start the match. Good thing everyone was all dressed to wrestle.
(3) THE RASCALZ (Trey Miguel & Zachary Wentz) vs. JOYA (Joe Hendry & Yuya Uemura)
Yuya armdragged Trey. [c]
The Rascalz double teamed Yuya and kept him from making a tag. Yuya came back with a dropkick and made the tag to Hendry. Hendry clotheslined and slammed both Rascalz. Hendry picked up and threw both Rascalz over his head at the same time. Hendry got double superkicked. The Rascalz double teamed Yuya and Hendry. JOYA double teamed Wentz and got a two count. All four wrestlers exchanged moves and were laid out. Yuya gave Trey a cutter and went for the pin, but Wentz pulled Trey out of the ring. Hendry chased Wentz up the ramp. While the referee was distracted, Trey used a low blow and spray paint to the eyes to get the pin on Yuya.
WINNERS: The Rascalz in 10:00.
(D.L.'s Take: Good match and the fans were into it, hoping that Yuya could pull out the win.)
-Gia Miller interviewed Gisele Shaw backstage. Shaw talked about facing Trinity tonight. She said she would beat Trinity tonight and get a title shot at BFG, where she would win the title. She gave Gia "the hand" and walked off. [c]
-The Design promo. Deaner (who did most of the talking) said he should be sitting on his throne of violence in his tower. He called Sami Callihan and Alan Angels liars. He said he would rebuild the tower on Kon's shoulders. He said it would start with the Walking Weapon. He said Alexander's quest to win the belt would not end well. Kon said the violence will prevail.
(4) TOMMY DREAMER & HEATH vs. KENNY KING & SHELDON JEAN — Memphis Street Fight
The teams started fighting at ringside before the bell ring. Dreamer took a sip from a fan's drink. The bell finally rang. Dreamer and Heath double teamed King. Dreamer accidentally dropped an elbow on a chair. King threw Heath into a chair that was in the corner. King  suplexed Heath on the floor. King and Jean put a ladder around Heath's neck and threw him into a ringpost. In the ring, King gave Dreamer a spinebuster onto a metal trash can. King choked Dreamer on the bottom rope. Heath tripped Jean and threw him into a ringpost. Heath gave King a running knee and leg lariat, followed by a powerslam for a two count. Heath gave Jean a Wake Up Call. Heath pulled a table from under the ring and slid it into the ring. King gave Heath a spin kick. King crotched Dreamer on a ladder then followed with a Blockbuster. King dove on Heath on the outside. They brawled on the floor. Heath backdropped King on the ramp and they fought to the back. Jean stomped Dreamer. Dreamer gave Jean a Death Valley Driver through a table in the corner and got the pin.
WINNERS: Tommy Dreamer & Heath in 9:00.
After the match, Crazzy Steve attacked Tommy Dreamer from behind and hit him with his Feast or Fired briefcase. [c]
(D.L.'s Take: This was all action and everyone contributed to making it a good match. Nice segue into Tommy Dreamer's feud with Crazzy Steve.)
-Hannifan announced that IPWF would return and that Mike Tenay, Don West, and Traci Brooks would be inducted into the Hall of Fame on Countdown to Bound for Glory.
-ABC promo. Chris Bey talked about revealing that the Good Hands were paid off by the Rascalz. Ace Austin said he knew the Rascalz couldn't beat them. Bey called for a "Fan's Revenge Match" against the Good Hands. John Skyler said he would like the match, but Jason Hotch was at home with his newborn baby. Ace said he could pick another partner. ABC walked off. Hotch claimed that he had friends and said that he hated Memphis.
(5) JONATHAN GRESHAM vs. "SPEEDBALL" MIKE BAILEY
Fan support was split. Gresham teased chopping Bailey while he was against the ropes, but gave a clean break. Gresham took Bailey to the mat in a headlock. They had a sequence of exchanging quick moves, but reached a stalemate. [c]
Bailey kicked Gresham to the floor, then delivered a rapid-fire series of kicks. Bailey gave Gresham a springboard twisting moonsault from the middle rope to the floor. Back in the ring, Gresham made a comeback with a series of strikes. Gresham put Bailey in a Boston Crab. Bailey reached the ropes to break the hold. Gresham chopped Bailey hard. They exchanged suplex attempts, with Gresham finally being successful. Fans chanted "Fight Forever" (maybe they're video game fans). Gresham elbowed Bailey and went for a series of pin attempts; the last one was successful by pulling the tights. Bailey was shocked.
WINNER: Jonathan Gresham in 13:00.
Gresham turned his back on Bailey and left the ring.
(D.L.'s Take: An excellent match, as always between these two. They always have a good mix of matwork and high flying, while offering something new also. The ending seemingly progressed Gresham's heel turn.)
-Moose and Brian Myers promo. Moose talked about his World Title shot that he has from the Feast or Fired briefcase. He said he would get his feet wet in singles competition and issued a challenge for next week. Myers hyped him up throughout. [c]
-Maclin was backstage and asked Bully Ray for help in taking out Rhino, like he helped Bully take out PCO. Bully said he knew Rhino for 25 years and would talk to him. Maclin was upset that he would only talk. He asked if Bully was nostaglic since teaming with Devon. Maclin said that Bully had gone soft.
-Rehwoldt and Hannifan were shown at ringside. They said that Sabin would face Kenta at BFG. For next week, they announced:
*Tasha Steelz vs. Killer Kelly
*ABC vs. John Skyler and a mystery partner
*Jake Something & Dirty Dango & Champagne Singh & Eric Young & Jordynne Grace vs. Brian Myers & Shera & KiLynn King & Jody Threat & Bully Ray
*Josh Alexander vs. Kon
(6) TRINITY vs. GISELE SHAW (w/Savannah Evans & Jai Vidal)
This was a non-title match. The action went to the mat early and Trinity kicked Shaw. Trinity tripped Shaw and did the splits on her. [c]
Shaw leveled Trinity with a running uppercut and got a two count. Shaw dropped a knee on Trinity and got another two count. Shaw stayed on the attack. Trinity came back with a kick to the face. Trinity gave Shaw a series of punches and clotheslines. Trinity gave Shaw a Samoan Drop and got a two count. Trinity gave Shaw a crossbody block for a two count. Shaw gave Trinity the Shock and Awe but Trinity kicked out of the pin attempt. Trinity rolled up Shaw for a two count, then sent Shaw face-first to the mat for another two count. Jai accidentally tripped Shaw. Trinity put Shaw in the Star Struck. Shaw tapped.
WINNER: Trinity in 12:00.
Trinity hit Jai after the match, but Evans attacked Trinity. Mickie James ran in for the save. Trinity and Mickie took out Evans. Trinity and Mickie shook hands. Mickie said Trinity didn't need to thank her because that's what friends do. Mickie talked about how much she liked being in the 10-Knockouts tag match last week. She said she would always have Trinity's back and that she was happy to see her friend walk into Impact and earn the title. Mickie said that she has never stood across the ring from Trinity and noted that she never lost the title, but she does have a rematch clause. Mickie said she wanted the title shot at Bound For Glory. They shook hands.
FINAL THOUGHTS: A good follow-up from the high of the Impact 1000 episodes. The in-ring action was solid throughout, particularly Angels vs. Sabin, Gresham vs. Bailey and the Trinity vs. Shaw. The build to Bound For Glory is picking up steam as well. It feels like Impact has momentum going into what is billed as their biggest show of the year.