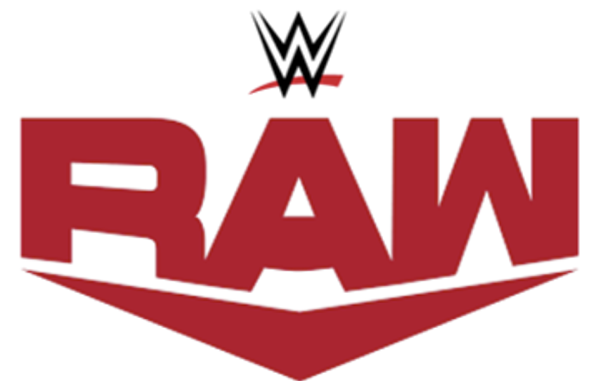 ---
SPOTLIGHTED PODCAST ALERT (YOUR ARTICLE BEGINS A FEW INCHES DOWN)...
---
WWE RAW TV REPORT
OCTOBER 2, 2023
SAN JOSE, CALIF. AT SAP CENTER
AIRED LIVE ON USA
Commentators: Michael Cole, Wade Barrett
Ring Announcer: Samantha Irvin
---
Tonight after WWE Raw, join Wade Keller live with guest co-host Jeff Rush from PWTorch to break down the show with live callers and emails.
•STREAM LIVE HERE ABOUT 5 MINUTES AFTER THE SHOW CONCLUDES
•CALL: (347) 215-8558
•EMAIL COMMENTS/QUESTIONS: wadekellerpodcast@pwtorch.com
•IF YOU DON'T LISTEN LIVE, SEARCH "WADE KELLER" ON YOUR PODCAST APP TO SUBSCRIBE AND THEN DOWNLOAD OR STREAM THE FULL SHOW TWO HOURS OR SO AFTER THE TV SHOW ENDS.
---
[HOUR ONE]
– The show opened with Nia Jax and Shayna Baszler brawling on the ramp. They entered the ring where Baszler tried to put Jax in the Kirifuda Clutch. Jax drove Baszler into the corner, until Raquel Rodriguez showed up to make the save. Raquel accidentally hit Baszler with a big boot before receiving a forearm to the back from Jax. Rhea Ripley ran down to tackle Jax, as Raquel and Baszler re-joined the brawl. Numerous security guards showed up to break apart the brawl. Ripley nailed one of them with the Riptide while the guards dragged Jax, Raquel and Baszler away. Ripley grabbed a mic and demanded the rest of Judgment Day to show up.
(Pomares's Analysis: A different way to open Raw and immediately establish the contender's to Rhea Ripley's title. Wouldn't be surprised if they booked some kind of Four-Way match in the near future.)
– The commentary team ran down tonight's match card while Damian Priest and Dominik Mysterio made their way to the ring.
[Commercial Break]
– Back from break, Rhea Ripley told Dominik and Priest that the Judgment Day has no leader, but someone must take responsibility and make plans. Ripley said that she was taken out for two weeks and the Judgment Day started falling apart. Ripley told Priest that she left the responsibility to plan for the Judgment Day to him. She claimed that Finn Bálor was injured and that Priest wasn't cleared to wrestle. Ripley blamed him for not being by Dominik's side during his title defense at No Mercy. Ripley said that they have a Cody and Jey problem because they don't fear them and are coming for the tag titles.
– Priest told Ripley that she hasn't said anything that he doesn't know and that when push comes to shove, he would push harder. Priest said that he still had his title and his briefcase before pointing out that Dominik had no title. Ripley faced Dominik and told him to come back after tomorrow's NXT with his title or to not come back at all. Jey Uso showed up to tell Ripley that everyone missed her. Jey called Ripley the new tribal chief, only for Priest to tell him that he is tired of listening to him.
– Dominik stopped Priest from approaching and said that he would take care of Jey. Jey blasted Dominik with a superkick, only for J.D. McDonagh to attack him from behind. Dominik and JD tried to beat Jey down, only for Cody to run down to make the save. They took care of Dominik and JD with a superkick and Cross Rhodes combination. Adam Pearce showed up to officially book Jey and Cody against the Judgment Day for the tag titles at Fastlane.
(Pomares's Analysis: At the rate we are going, I don't expect the Judgment Day to split until Survivor Series at the earliest. Having said that, the back-and-forth between Ripley and Priest was a fun tease of what should be a fun storyline down the line.)
– A newsreel showcasing Jade Cargill signing with WWE was shown.
– Alpha Academy made their way to the ring, ahead of their match against Imperium.
[Commercial Break]
(1) ALPHA ACADEMY (Chad Gable & Otis w/Maxxine Dupri) vs. IMPERIUM (Giovanni Vinci & Ludwig Kaiser)
Gable took Kaiser down with an arm drag, only for Kaiser to respond with a shoulder tackle. Gable knocked Kaiser off his feet before knocking Vinci down and putting him in an ankle lock. Vinci tried to kick Gable away, only for Gable to send him out of the ring. Otis launched Gable on top of Vinci, as WWE Raw went to commercials.
[Commercial Break]
Back from break, Vinci dropped Gable with a back suplex on the apron, followed by a sliding dropkick from Kaiser. Gable caught Vinci off-guard with a backslide, only for Vinci to shut him down with a clothesline. Kaiser took the tag from Vinci and clocked Gable with an uppercut for a two count. Kaiser put Gable in the Cobra Twist before being put in an Ankle Lock. Gable knocked Vinci off the apron and laid Kaiser out with a German suplex.
Otis got the hot tag and blasted Kaiser and Vinci with a pair of lariats. Otis hit Kaiser with a Xploder and a corner splash. Vinci went for as springboard crossbody, but Otis countered it with a powerslam. Otis crushed Kaiser with the Caterpillar, only for Vinci to save Kaiser from an avalanche Xploder. Gable took care of Vinci with a cannonball off the apron while Kaiser knocked Otis out with a kick to the head.
WINNERS: Imperium at 10:47
(Pomares's Analysis: Pretty solid match to finally give Imperium a much needed win. I really hope this is the start of Vinci and Kaiser to go back to being treated as an actual threat in the tag division.)
– A recap of Becky Lynch defeating Tiffany Stratton on the main event of NXT No Mercy was shown.
– The commentary team showed an Instagram post from Becky Lynch who suffered a laceration and wasn't cleared to wrestle tonight.
– Backstage, Adam Pearce informed Tegan Nox that her match against Becky Lynch was suspended for the time being. Chelsea Green interrupted to make fun of Nox, only for Nox to ask for a match against her.
[Commercial Break]
(2) CEDRIC ALEXANDER vs. BRONSON REED
Alexander tripped Reed into the turnbuckle, setting him up for a missile dropkick. Alexander knocked Reed down with a suicide dive and a Tope con Hilo. Reed blocked a springboard clothesline with a forearm strike. Alexander cracked Reed with the Neuralizer, but was quickly shut down with a running crossbody and a senton. Reed nailed Alexander with the Tsunami for the three count.
WINNER: Bronson Reed at 2:18
(Pomares's Analysis: Not much to this one, but I'll never complain about seeing Cedric Alexander actually wrestle on TV.)
– A recap of Drew McIntyre defeating Kofi Kingston and leaving the New Day at the Viking Raiders' mercy was shown.
– Backstage, Drew McIntyre told Adam Pearce that he wasn't interested in doing Miz TV again. Drew said that he would say what he has to say by himself before telling Pearce to inform Miz to stop getting involved in his business.
[Commercial Break]
[HOUR TWO]
– Adam Pearce introduced Tommaso Ciampa and Gunther to the ring for their contract signing. Ciampa signed the contract before telling Gunther that he has been served opportunity after opportunity unlike people like him. Ciampa said that next week he would fight for the 5-year old boy who dreamt of this moment his entire life. Gunther criticized Ciampa for the attire he was wearing, but admitted that he respected what Ciampa fought for.
– Gunther said that he fought for his title, reminding Ciampa that he was the longest-reigning Intercontinental champion. Ciampa demanded Gunther to sign the contract before daring him to face him for the title tonight. Gunther agreed to fight Ciampa tonight, but slapped him immediately after signing the contract. Ciampa jumped at Gunther and threw a chair at him to stand tall with the belt.
(Pomares's Analysis: Really enjoyed both promos from Gunther and Ciampa. It will be a great main event, but I'm kind of baffled that this is the second time in a row where Gunther's big title defense takes place on TV instead of PPV.)
– Backstage, Damian Priest complained about being forced to defend the tag titles at Fastlane. Rhea Ripley and JD McDonagh suggested they should make sure Kevin, Sami, Cody and Jey aren't on the same page, pointing out that Kevin already doesn't like Jey.
– Xavier Woods made his way to the ring, ahead of his match against Ivar.
[Commercial Break]
– Kofi Kingston was on commentary for the next match.
(3) XAVIER WOODS vs. IVAR
Woods nailed Ivar with a dropkick, but Ivar shut him down with a seated senton. Ivar crushed Woods with a seated senton into the corner for a two count. Ivar avoided the flipping clothesline, but Woods still knocked him down with a thrust kick and a clothesline over the ropes. Woods went for a suicide dive, only for Ivar to block it and ram Woods into the apron. Ivar missed a crossbody into the LED wall on the apron, allowing Woods to hit him with a dropkick off the barricade, as WWE Raw went to an ad break.
[Commercial Break]
Back from break, Woods blasted Ivar with a pair of forearm strikes, followed by a fireman's carry driver for a nearfall. Ivar dropped Woods with a bodyslam, but Woods stopped him atop the turnbuckle. Ivar blocked a powerbomb and crushed Woods with a seated senton, but missed the follow-up diving splash. Woods caught Ivar off-guard with an inside cradle to pick up the win.
WINNER: Xavier Woods at 8:03
– After the match, Ivar assaulted the New Day, laying both of them out with leg lariats. Ivar dropped Kofi on top of Woods with a double underhook driver. Ivar crushed Kofi and Woods with a moonsault.
(Pomares's Analysis: That was a fine match, but the only thing that really mattered was the post-match angle.)
– A recap of the rivalry between Shinsuke Nakamura and Seth Rollins was shown.
[Commercial Break]
– Michael Cole introduced Seth Rollins to the ring. Cole told Rollins that he was a puppet and put over how dangerous his match against Shinsuke Nakamura was. Rollins reminded Cole that he has been commentating for 26 years and has only missed two shows, comparing it to what he does in the ring. Rollins put over how wrestling changed his life and that if anything happened to him, he would be happy knowing that he left it all in the ring. Shinsuke Nakamura appeared on-screen to taunt Rollins, only for the real Nakamura to attack Rollins from behind. Nakamura pummeled Rollins down with chair shots to the back, followed by a backbreaker and a Kinshasa. Nakamura grabbed a mic and counted to ten before picking up the World Heavyweight title.
(Pomares's Analysis: That was a very good promo from Seth Rollins that didn't add much to his rivalry with Shinsuke Nakamura. The assault angle was well-executed and the match at Fastlane will likely be good, but I'm ready for this feud to end.)
– Backstage, Becky Lynch told Tegan Nox that she would get a chance to fight her when she's healed up. Natalya showed up and told Nox that she respects her after proving herself last week.
– Chelsea Green made her way to the ring, ahead of her match against Tegan Nox.-
[Commercial Break]
(4) TEGAN NOX vs. CHELSEA GREEN (w/Piper Niven)
Green clocked Nox with a pump kick, only for Nox to get a nearfall with an inside cradle. Nox took Green down with an uppercut, only for Green to slap her. Green caught Nox with a thrust kick, but she retaliated with a slap to knock her off the apron. Nox crushed Green with a cannonball off the apron. Niven distracted Nox before Natalya showed up at ringside. Nox planted Green off the top turnbuckle, setting her up for a Molly-Go-Round and the Shiniest Wizard.
WINNER: Tegan Nox at 2:35
(Pomares's Analysis: This was fine while it lasted, but once again, Tegan didn't really get to show much with so little time. Tegan and Natalya in the tag title scene could be fun, but I don't see it lasting long.)
– Drew McIntyre made his way to the ring.
[Commercial Break]
[HOUR THREE]
– Backstage, Byron Saxton interviewed Jey Uso about his time on Raw. Jey said that he was willing to face Judgment Day at any time.
– Drew McIntyre stood in the middle of the ring and said that the only ones that he owes an explanation to are his fans. Drew said that he would no longer be a savior before focusing on Cody Rhodes. He said that when it comes to Jey Uso, forgiveness is a weakness. The Miz interrupted to call Drew out for making fun of him last week. Miz told Drew to embrace what he really is, but Drew told Miz that he wouldn't turn into the bad guy. He called Drew a hypocrite and a two-face, angering Drew into preparing for a fight. Miz walked away from the ring, only to return and take a cheap shot. Drew pummeled Miz down, until numerous referees showed up to separate them.
[Commercial Break]
(5) THE MIZ vs. DREW MCINTYRE
Drew chased Miz around the ring before ramming his body into the apron and barricade. Miz nailed Drew's head into the ring post, following it with a corner clothesline. Drew launched Miz away with a pair of belly-to-belly suplexes, followed by a neckbreaker. Miz sent Drew to the apron, setting him up for a lung blower. Miz tried to expose the turnbuckle, only for Drew to shut him down with a Glasgow Kiss. Drew pulled out his sword, but the referee took it away. Drew smashed Miz's head into the exposed turnbuckle behind the referee's back, setting him up for the Future Shock DDT and the win.
WINNER: Drew McIntyre at 3:52
– After the match, Drew McIntyre said that he was sorry for his actions and therefore he should be forgiven.
(Pomares's Analysis: Not much to the actual stuff between The Miz and Drew McIntyre, but I really liked Drew's slow turn to the dark side. Heel turns really hit in a good way when the wrestler feels justified in their actions.)
– A recap of Trick Williams winning the NXT North American title from Dominik Mysterio was shown.
– Backstage, Jackie Redmond interviewed Trick Williams about his rematch against Dominik Mysterio tomorrow night. Trick presented himself to the audience, until the Judgment Day interrupted. Rhea Ripley said that Dominik would not be alone tomorrow night.
[Commercial Break]
– On-stage, Jackie Redmond interviewed Cody Rhodes about his upcoming title match at Fastlane. Cody said that he and Jey Uso would also be on this week's SmackDown to confront the Judgment Day.
(Pomares's Analysis: Why was this segment on stage and not backstage?)
– The commentary team ran down the match card to this weekend's Fastlane.
– Gunther made his way to the ring, ahead of his match against Tommaso Ciampa.
[Commercial Break]
– Backstage, Chad Gable cheered Otis up after their loss earlier tonight. Gable said that all those idiots would pay for what they have done.
– The commentary team confirmed that Becky Lynch would defend the NXT Women's title against Tegan Nox, Kofi Kingston would face Ivar in a Viking Rules match and Raquel Rodriguez would take on Nia Jax.
(6) GUNTHER vs. TOMMASO CIAMPA – WWE Intercontinental Championship
Ciampa avoided a clothesline and started pummeling Gunther with a barrage of lariats. Gunther caught Ciampa mid-air and put him in a Boston Crab. At ringside, Ciampa drove Gunther into the ring post before taking him down with a Thesz Press. Back in the ring, Ciampa put Gunther in a Brutalizer, but he was able to grab the ropes, as WWE Raw went to commercials.
[Commercial Break]
Back from break, Gunther blasted Ciampa with another chop to the chest and a bodyslam. Ciampa clobbered Gunther with a series of forearm strikes, only for Gunther to put him in a headlock. Ciampa hit Gunther with a jawbreaker before receiving a big boot to the face for a two count. Gunther missed a corner strike, allowing Ciampa to put him in a modified Brutalizer. Gunther pulled Ciampa out of the ring, setting him up for a pair of chops to the chest and a back suplex on the apron, as WWE Raw went to its final commercial break.
[Commercial Break]
Back from break, they started trading back-and-forth chops, until Gunther blasted CIampa with a chop atop the turnbuckle. Gunther pressed his boot on Ciampa's throat, following it with another chop to the chest at ringside. Gunther missed a chop into the announce table, allowing Ciampa to crack him with a pair of knee strikes to the head. Ciampa drove Gunther's head into the ring post and started smashing his hand on the announce table. Gunther shut Ciampa down with a chop to the chest, only for Ciampa to catch him off-guard with the WIllow's Bell for a two count. Gunther blocked the Fairytale Ending before receiving a barrage of kicks to the hand and stomps to the head.
Ciampa went for a running knee strike, but Gunther shut him down with a sudden kick to the face for a nearfall. Gunther couldn't hit Ciampa with a powerbomb due to his hurt hand, allowing Ciampa to blast him with a pump knee for a close two count. Gunther nailed Ciampa with a chop, followed by a dragon suplex for a close two count. Ciampa blocked a running lariat and trapped Gunther in a deep Brutalizer. Gunther was barely able to reach the ropes with his foot and break the hold. They started trading chops to the chest, until Gunther put Ciampa down with a pair of powerbombs. Gunther put Ciampa in a deep Sleeper Hold until he passed out.
WINNER: Gunther at 22:54 (Still WWE Intercontinental Champion)
– After the match, Ludwig Kaiser and Giovanni Vinci assaulted Tommaso Ciampa while Gunther walked to the back. Johnny Gargano made his return to take Vinci and Kaiser down with superkicks. Gargano and Ciampa crushed Vinci with Meet in the Middle to stand tall.
(Pomares's Analysis: Another excellent match, as Gunther continues making his case for wrestler of the year. Had this been on PPV without commercials breaks, maybe this could have entered into match of the year contender. Genuinely shocked to see DIY reunited after what felt like months of teasing. If Judgment Day remains tag champions, they could make for terrific title contenders.)