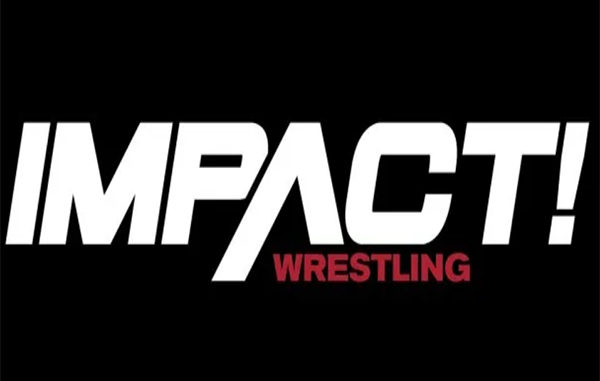 ---
SPOTLIGHTED PODCAST ALERT (YOUR ARTICLE BEGINS A FEW INCHES DOWN)...
---
IMPACT WRESTLING TV REPORT
NOVEMBER 16, 2023
CHICAGO, IL AT CICERO STADIUM
AIRED ON AXS TV
REPORT BY DARRIN LILLY, PWTORCH CONTRIBUTOR
-Commentators: Tom Hannifan, Matthew Rehwoldt
-Video recap of last week's highlights.
(1) ABC (Chris Bey & Ace Austin)(c) vs. KENNY KING & SHELDON JEAN — Impact Wrestling Tag Team Title match
Ace and King started the match. Fans were chanting "ABC" and "Too Sweet" right at the start. ABC had the early upper hand on King. Jean turned the tide by ramming Bey into the ringpost. The fans brought back the "Stripper Kenny" chant from King's feud with Joe Hendry. Ace finally tagged in and took on King and Jean by himself. All four wrestlers fought. King gave Bey a Tiger Driver for a two count. King and Jean double teamed Bey and got a close two count. King missed a dive to the outside and Bey took him out with a dive. Bey gave Jean the cutter and Ace followed with The Fold. Bey got the pin on Jean.  [c]
WINNERS: ABC in 8:00.
(D.L.'s Take: Action packed match to start the show and a solid start ABC's latest title reign.)
-MK Ultra promo. They said they wanted to take us on a journey. Kelly said pro wrestling is all about control and MK Ultra controls the Knockouts tag division. She said they are here to reshape your reality. They also mentioned pain and suffering. In-ring highlights were shown as well.
(2) MOOSE (w/Brian Myers) vs. HEATH
They traded punches at the start. Moose knocked Heath to the mat, but Heath battled back with hip tosses. They brawled on the floor. Back in the ring, Moose threw Heath over the top rope. Myers stomped Heath. Moose stayed on the attack and Myers interfered from the outside. Heath made a comeback. Heath got a two count after a powerbomb. Heath was distracted by Myers and got slammed. Heath went for the Wake Up Call, but Myers held onto Moose to prevent him from going down. Moose speared Heath and got the pin.
WINNER: Moose in 6:00.
Moose attacked Heath after the match, but Rhino made the save. Rhino gave Myers he Gore. Moose fled up the ramp with the briefcase. [c]
(D.L.'s Take: This was short, but decent. If reports are accurate, this may have been Heath's last match in Impact, at least for awhile.)
-Moose and Myers backstage promo.  Moose was angry at Rhino and said he would end his career. Myers said he was going to see the trainer.
(3) THE RASCALZ (Trey Miguel & Zachary Wentz & Myron Reed) vs. BLACK TAURUS & LAREDO KID & JUVENTUD GUERRERA
This was Reed's first time teaming as a member of the Rascalz in Impact. Konnan joined the commentary team. Kid and Trey started the match. Reed and Juvi went at it next. Taurus sent Wentz out of the ring. Trey did a rana on Taurus on the outside. [c]
Trey was being triple teamed and Kid got a two count on him. Kid suplexed Trey. The Rascalz triple teamed Kid to get the advantage. Kid gave Trey a sunset bomb out of the corner made the tag to Juvi. A fired up Juvi took on the Rascalz. Juvi gave Trey a rana, dropkick, and clothesline. Fans chanted "You still got it." Kid gave Trey a cutter. Taurus gave Trey a pop-up Samoan Drop. Juvi accidentally dove on Taurus on the outside. The Rascalz triple-teamed Kid, including a triple dropkick for a two count. All six wrestlers took turns trading moves. Reed superkicked Juvi and gave Taurus a cutter. Taurus speared Reed and followed with a Destination Hellhole piledriver for the pin.
WINNERS: Black Taurus & Laredo Kid & Juventud Guerrera in 12:00.
(D.L.'s Take: This was quite the action-packed spotfest. I expected a Rascalz win, but was happy to see Taurus and his team bring home the win.)
-Josh Alexander and Will Ospreay were shown warming up. [c]
(4) JORDYNNE GRACE & BULLY RAY vs. KILYNN KING & STEVE MACLIN
Bully and Maclin started the match. Bully knocked Maclin to the mat and said "Who's soft now?' Maclin knocked Bully to the mat and tagged in King. King punched Bully before he pushed her to the mat. They squared off and King gave Bully a series of punches. Bully clotheslined King, Bully riled up the crowd for Grace, then tagged her in. Grace knocked King to the mat. King kicked Grace in the head, then threw her into the corner. Grace battled back and tagged Bully. King slammed Bully off the top rope. Maclin punched and kicked Bully, but Bully came back with a spear. Grace and King brawled. Grace gave King the double knees, running elbow and splash. King accidentally kicked Maclin. Bully threw Maclin to the outside. Grace gave King a backfist and a Juggernaut Driver for the pin.
WINNERS: Jordynne Grace & Bully Ray in 7:00.
After the match, Bully was behind Grace with the Call Your Shot Gauntlet Cup, but she turned around and took it from him. They had a staredown, then shook hands. Fans booed at first, but then cheered when Bully raised Grace's hand. [c]
(D.L.'s Take: Everyone looked good in this match and Grace continues to be on a roll headed to her title shot at Hard To Kill. Bully continues to solidify his place on the babyface side. I really liked King's intensity.)
(5) TRINITY vs. SONNY KISS — Impact Wrestling Knockouts Title match
Fans chanted for Trinity, then Sonny. They traded wristlocks before Trinity landed a kick. They took turns taking each other to the mat, trading ranas and dropkicks, and dance moves. Kiss rubbed her butt in Trinity's face, then Trinity did the same. Fans chanted "TNA." Trinity connected with a crossbody block. Kiss spun Trinity around and planted her face-first. Kiss suplexed Trinity and followed with a standing moonsault for a two count. Kiss hung Trinity in the corner and gave her a handspring elbow for a one count. Trinity gave Kiss a bulldog. Trinity had a flurry of offense, including doing the splits for a two count. Trinity gave Kiss a bulldog into the corner and a split-legged moonsault for a two count. Kiss made a comeback and gave Trinity a handspring kick. Trinity responded with a series of kicks. Trinity drove Kiss to the mat tailbone first and got the pin.
WINNER: Trinity in 8:00 to retain the Knockouts title.
(D.L.'s Take: Fans were into this. The match built up well and the last few minutes were really good.)
-Josh Alexander and Will Ospreay were shown on their way to the ring. [c]
Motor City Machine Guns promo. Alex Shelley warned Josh Alexander that he had a tag team match waiting against them. Chris Sabin said that Alexander and Zack Sabre Jr. would find out why they are the greatest wrestlers of this generation.
-Hannifan and Rehwoldt plugged Final Resolution, Hard To Kill, and Snake Eyes. They said that an episode of IPWF would be in two weeks.
(6) WILL OSPREAY vs. JOSH ALEXANDER
Ospreay came out first, to an enthusiastic reaction. Alexander held up a fan's Canadian flag on the way to the ring. Fans chanted "TNA" when the bell rang. The crowd chanted "This is awesome" before they even locked up. Alexander took Ospreay to the mat early. Fans sang "Ospreay", then chanted "Walking Weapon." Ospreay sent Alexander out of the ring with a rana, then followed with a dive to the outside. [c]
They traded strikes as the fans chanted for both wrestlers. Alexander went for an ankle lock, but Ospreay escaped. Alexander turned it into a sharpshooter, but Ospreay reached the ropes. Alexander chopped Ospreay. Ospreay came back with a kick and a backbreaker for a two count. Ospreay gave Alexander a series of kicks. They traded chops. Ospreay sent Alexander into the corner and followed with a shooting star press for a two count. Alexander gave Ospreay a series of German suplexes. Ospreay went for a rana, but Alexander turned it into a backbreaker for a two count. Fans chanted "TNA." They fought on the apron, then Alexander gave Ospreay a crossbody block to the back. [c]
Ospreay caught Alexander with a handspring kick. Fans were at a fever pitch. Ospreay gave Alexander a flying forearm for a two count, followed by kicks and chops. Alexander told him to bring it on and Ospreay chopped him hard. Alexander kicked Ospreay and tossed him to the mat for a two count. Alexander climbed the ropes with Ospreay on his back. Alexander gave him a senton for a two count. Ospreay countered with a Tiger Driver that got the fans out of their seats. Fans chanted "TNA."
Ospreay booted Alexander in the face. Alexander knocked Ospreay off the top rope. Ospreay pushed Alexander off the ropes. Ospreay missed a moonsault and landed awkwardly. Alexander put on the ankle lock. Ospreay escaped and came back with kicks. Ospreay went for an Oscutter, but Alexander turned it into an ankle lock. Ospreay reached the ropes to break the hold. Ospreay cradled Alexander for a two count. Ospreay got the Oscutter for a two count.
Ospreay limped, selling the ankle lock. Ospreay went for the Hidden Blade but fell down due to the pain. They traded headbutts on the mat. They exchanged punches and got to their feet. Alexander delivered a German suplex for a two count. Alexander stomped Ospreay's ankle and went for the ankle lock again. Ospreay kicked Alexander. Ospreay gave Alexander a Spanish Fly for a two count. Fans chanted "Fight Forever". Ospreay gave Alexander an Oscutter off the top rope. Alexander gave Ospreay a tombstone piledriver for a two count. Alexander took his singlet straps down. Ospreay hit a running Hidden Blade for a two count. Ospreay delivered a Storm Breaker, followed by a Hidden Blade and another Storm Breaker for the pin.
WINNER: Will Ospreay in 27:00.
(D.L.'s Take: This match lived up the hype. A complete, intense battle from beginning to end. They started off at a fast pace and never let up. Ospreay's trilogy of matches in this recent Impact run has been fantastic. This is defiantly one to go out of your way to see.)
FINAL THOUGHTS: A tremendous episode of Impact TV. Great action throughout. My only complaint is that some of the matches could have been longer, but it's certainly understandable with the limitations of the timeframe. The show was capped off by an excellent main event that could have headlined a PPV. They didn't plug any matches for next week, so there may not be a new episode on Thanksgiving. They did a plug an IPWF episode in two weeks.
Darrin Lilly is a Pro Wrestling Torch contributor who writes the weekly Impact Wrestling TV results and co-hosts the Impact Wrestling podcast for the site with John Laslo. You can find him on Instagram and Threads at dklstl or on You Tube at Darrin's Wrestling World, including a video recapping his attendance at a recent WWE Smackdown taping.