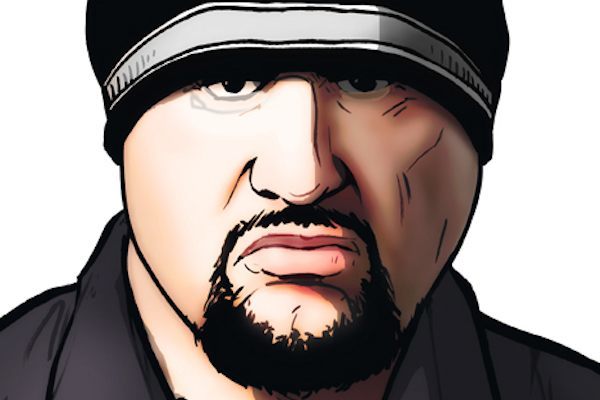 ---
SPOTLIGHTED PODCAST ALERT (YOUR ARTICLE BEGINS A FEW INCHES DOWN)...
---
Many wrestling fans were excited when the Dudleys returned to WWE after a ten-year hiatus.
A completely new tag division roster made it seem like there were endless possibilities for the Dudleys to have new, fresh match-ups. Perhaps even win the Tag Titles and defend against a host of heel teams.
Bubba Ray & Devon have been in the Tag Title chase since returning, but have repeatedly lost to New Day. Along the way, the Dudleys have seemingly lost value playing second fiddle to New Day's antics, being inserted in random tag matches, not appearing on TV some weeks, and overall not matching fan expectations.
Along those lines, Bubba tried to lower expectations and establish what the Dudleys's mission is returning to WWE in an interview with the "Gorilla Position" podcast with James Delow and Rob Leigh.
"When we first came to WWE coming from ECW, you've reached the big-time, so every day you're fighting to defend your creation and being protective of the Dudley act. Fast-forward ten years later where me and Devon have become well-known, even outside of WWE, now we can come back and – it's a lot different mindset for us. We're going to there to try to help all of the other teams elevate their game," Bubba said.
Asked specifically if they came back to win the Tag Titles, Bubba initially deflected the question, reiterating the mission.
"The number one goal when we came back here was a very unselfish goal. We came back here to help the tag division get back to where it once was. The New Day, the Usos, the Prime Time Players, the Matadores do great work. There are a lot of great tag teams down in NXT. Me and Devon looked at that now is the right time. All they need now is that one team that adds the credibility to everything. That's really why we came back. To help.
"Secondly, we came back because we wanted to have fun, make a lot of money, and win the Titles for the tenth time," Bubba laughed. "And, we wanted to wrestle at WrestleMania in Dallas in front of the largest WrestleMania (crowd) of all-time. So, those were all of the good reasons I thought we should come back."
The journey and mission might not be what fans were expecting when the Dudleys returned to WWE, but there is the chance of light at the end of the tunnel to reinvigorate the Dudleys to then help the rest of the tag division.