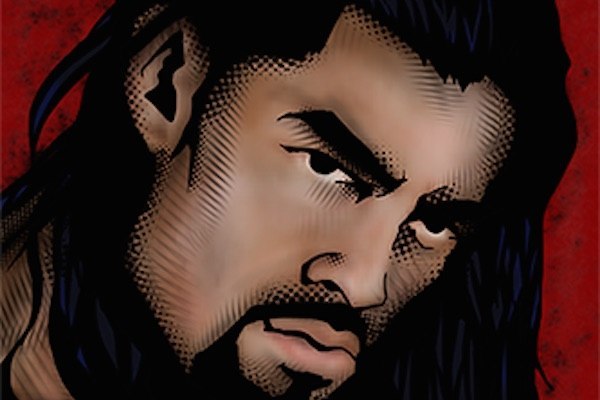 ---
SPOTLIGHTED PODCAST ALERT (YOUR ARTICLE BEGINS A FEW INCHES DOWN)...
---
WWE star Roman Reigns dove into several key subjects leading into WrestleMania in a new interview with Brian Fritz of the Orlando Sentinel.
– Reigns, the former college football star, framed boos from the typically vocal males and cheers from the typically family-oriented fans as "away" and "home" crowds. In a comment that points to a lot of vocal males's frustration with the current WWE product, Reigns said he's not worried about the "away" fans because WWE is a "kids show."
"Typically if you hear the boos, it generally is grown men my age and I'm not really in this business for the grown men," Reigns said. "I'm in this business for the families. That's what we are; we're a PG product. We're a family-based product. We're here to entertain families and give them enjoyment. If you're a 30-year-old man and you want to flip me off at a kids show, then, hey, like I said, you paid your money but just be careful because you could get kicked out."
Asked what he thinks about the vocal males booing his character, Reigns replied, "I think there's a few different reasons why. You could name a bunch of them. I don't think we could actually put a finger on one and say this is the reason why."
Reigns said the only thing that bothers him is when vocal males "set a bad example" for kids in the crowd, trying to turn outspoken concern with the product on the vocal dissenters.
"A lot of times, these pay-per-views and Monday Night Raws, they're on school nights so it is a lot more of a grown-up feel. I think if you pick and choose and just think with logic, everything will be all right. That's just one thing, you have to be concerned with the example we're setting. At a show, I'm not the only role model. These kids are sitting next to these other grown-ups and they're seeing how these people act. That's just a reflection of what they see and they probably act the same way," Reigns said.
– Reigns updated his nasal condition after taking a few weeks away from WWE to correct a lingering issue with his breathing.
"I pretty much couldn't breathe out of one nostril at that point and then it would close up the other one so I pretty much had half a nostril to breathe out of. So we needed to get that fixed. They went in and fixed the deviated septum. The outer part of my nose had been crooked and hit so many times over the past six months that it bowed on me so they went ahead and straightened that out for me. That way we wouldn't have to do this all over again and take another two weeks or three weeks off. It was something I just needed to get done, that way I could breathe and continue to perform," Reigns said.
"The timing wasn't great by any means, but it was one of those necessary things. That was the toughest part. When is the best time to do this? Well, it definitely ain't before Mania but it's not like this thing turns off."
– As part of his comments on there not being a good time to miss 2-3 weeks to fix a lingering health issue, Reigns drew attention to the lack of an off-season in WWE, unlike his background in football.
"That's the problem we have is there's no time to rest because we have no offseason. We have a lot of content to fill. It makes for a lot of workdays," Reigns said. "For me, I just tried to fit it in (nasal surgery) when it was going to be the best time for me. I think we were able to nail that because we were able to do some cool stuff storyline-wise which allowed me enough time to get it fixed and to recharge my battery. I've been running for a solid year and a half now and that can add up when you don't have an offseason."
– Reigns said the plan going forward is not to walk through the crowd anymore. Reigns noted one big reason why is how long it takes him to walk down to the ring and that his entrance can feel low-energy because he's slowly walking down steps for 30-45 seconds.
"I think we're getting to a point now where it's full gas pedal down, no b.s., trying to get to that ring as fast as possible. That's where the business is going to go down so I think that's going to be the best bet, that straight shot to get in there," Reigns said.