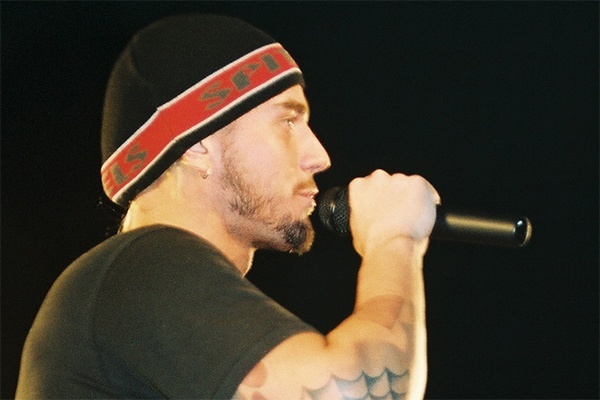 ---
SPOTLIGHTED PODCAST ALERT (YOUR ARTICLE BEGINS A FEW INCHES DOWN)...
---
C.M. Punk's first UFC fight is finally official. Punk will fight Mickey Gall at UFC 203 on September 10 in Cleveland.
Punk made the announcement on a new edition of the "UFC Unfiltered" podcast with hosts Jim Norton and Matt Serra.
Punk said he was just got cleared by his doctor "for everything," including having his first pro fight.
"The instant I got cleared, I got on the horn with Dana (White) and we nailed everything out. I will be debuting September 10 in Cleveland," he said. "I'm super-excited. I'm happy to have a date, there's a light at the end of the tunnel, I can probably say I'm healthy and strong again. It's nice to be healthy."
The fight is set for the Welterweight division, with Punk expecting to slim down to the 170-pound range for the fight. Punk said he is currently at 190 pounds.
Punk also noted that he is planning to attend UFC 200 on July 9, where Brock Lesnar is returning to the octagon to fight Mark Hunt.
***
Punk said there were times during his training and especially rehabbing from back surgery when he questioned whether the fight will ever happen.
"The worry of that definitely crept into my head," Punk said. "I tried to stay positive. The back surgery was a f—– bum-out. And then there's the months of rehabs where I couldn't do anything." But, during periods where he could only ride a bike, Punk said, "I never thought that it was over. I never thought that I was never going to make it to a fight."
Punk said he hit a brick wall with his training, prompting the back surgery. Punk said he found out that he had been walking around with a herniated disc "probably for years."
Asked if he thought to himself why he was putting his body through major stress to make his UFC debut, Punk said, "No. If I didn't (shift to UFC), I probably would still be walking around with a herniated disc if I didn't have the UFC doctors spot it and take care of it."
Regarding his debut opponent, Mickey Gall, Punk said he feels bad that Gall had to sit on the sidelines waiting for him to be ready to fight.
Punk said he's not focusing so much on Gall, the fighter, but who he has been trying with leading up to the fight. Punk said he's doing the fight to challenge himself and learn, hoping to get a positive result out of it.
But, Punk said, "this is just the beginning," implying he hopes to have more than just one UFC fight.
As part of his training, Punk said he's also had to train himself not to pay attention to social media. Punk acknowledged a lot of negativity surrounding his UFC debut, but he's tightened his inner circle to stay focused on the goal.
Punk said he can "really get in a bad place" mentally thinking about the negativity, so he's just listening to his wife (A.J. Lee), trainers, friends, and team.
"I'm not the best at this. No s—. I know that. I want to f'n give it a shot," Punk said. Punk added that he feels like he's in a no-win situation with the fight result.
"If I beat Mickey, Mickey sucks. If Mickey beats me, haha, lol, go back to WWE. That's why you can't invest any of your time into that," Punk said. He called social media "poison" that he can't pay attention to before the fight.
Overall, Punk said this is a goal that he wanted to achieve, not wanting to wake up one day wishing he would have take advantage of the chance to compete professionally.
"It is actually happening," Punk closed the podcast interview.