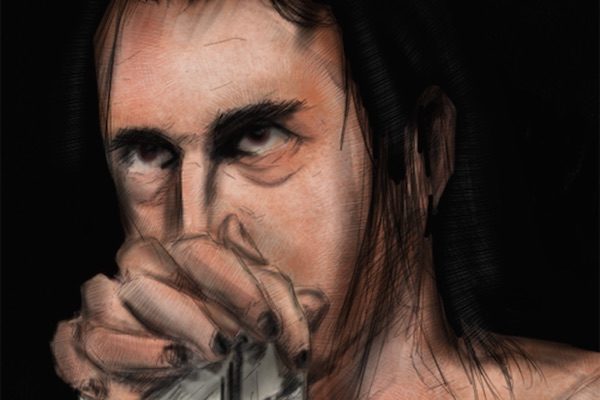 ---
SPOTLIGHTED PODCAST ALERT (YOUR ARTICLE BEGINS A FEW INCHES DOWN)...
---
C.M. Punk revealed in an interview with Fox Sports radio host Colin Cowherd that he considered transitioning to MMA when his WWE contract was up in 2011.
Punk, who re-signed with WWE in 2011 as part of his famous WWE Title win in Chicago at the Money in the Bank PPV, says he does not regret re-signing with WWE, but it did set him back on shifting to MMA.
"I was bored. I was tired of wrestling. I didn't have the best relationships with my bosses. It kind of went sideways there at the end, not that it was ever a bed of roses," Punk told Cowherd in an interview promoting his UFC 203 debut fight. Punk then criticized WWE for how he views the company treating wrestlers.
"Back in 2011, my contract was up and they were trying to re-sign me, and they were trying to re-sign me for low-ball figures. That's what they do to the guys. They're indentured servants. They try to pay them the smallest amount of money you can possibly pay them, there's no health insurance, you're responsible for your own travel, hotel, and food on the road, and home once a day, maybe. And, I did that ten years to get to WWE, and then I did it ten years there. My gas tank was empty in that regard.
"In 2011, it was kind of hanging in the balance there. I made the decision to re-sign. It's not that I regret that decision. It's just that if I did not re-sign, I would have dedicated myself 100 percent to this. That chapter of my book is over with. And now I 100 percent dedicate to this now. It's just later than I anticipated. And it's a bitter challenge now because I'm older."
Punk said he's heard all of the comments from wrestling fans who think he's doing a publicity stunt and MMA fans who think he's "ruining the sport" by attempting to fight professionally.
"To wrestling fans who say this is b.s., they're the same ones who said I'm only going to fight one time and now they're saying I'm never going to make it to the octagon. That's for them to say; they're entitled to their opinion, but I'll prove them all wrong," Punk said.
As for hardcore UFC fans, Punk said, "I do find it strange that there are those fringe fans – they love something so much, they're so in love with it, that they want to protect it. They think for whatever reason that someone like myself fighting in UFC somehow degrades the sport. I always think at the end of the day, it's two human beings locked inside a cage trying to hurt each other. You can't really degrade it, you know what I mean? Do I think I'm ruining the sport? Absolutely not. … I know people think this is a publicity stunt, I look forward to proving them wrong. But, to me, it's not far-fetched for me to put three or four wins together and get a title shot."
Punk also summed out his mentality of why he actually did walk away from WWE, surprising colleagues who thought he would push through and never actually follow up on his predictions to leave the company.
"I was surrounded by a lot of old-timers on the independent scene before I went to WWE," Punk said. "They were always like, 'Kid, you gotta get out. You gotta get in to get out. You can make a stupid amount of money, but you stick around, you wear out your welcome, something bad is going to happen.' Curt Hennig told me that. Harley Race told me that. Guys that were legends in the sport and made their money until they didn't get out. So, I said I'm going to listen to the old, wise wages, and get in to get out."