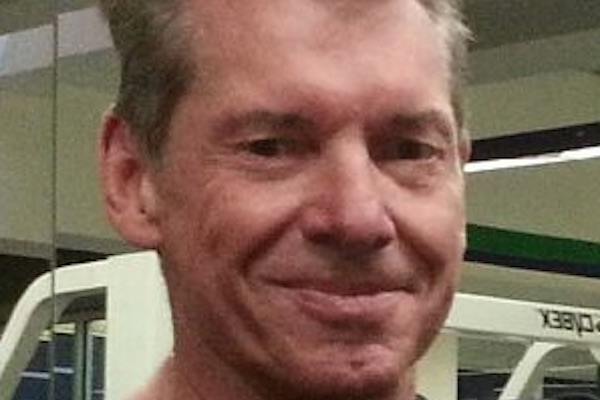 ---
SPOTLIGHTED PODCAST ALERT (YOUR ARTICLE BEGINS A FEW INCHES DOWN)...
---
By James Caldwell, PWTorch assistant editor
WWE's Second Quarter 2016 quarterly conference call went much shorter than recent calls that included multiple Network-related questions.
This quarter's call was divided between Network trends, the brand extension affecting business, and international investments.
Included in the brand extension discussion was WWE CEO Vince McMahon crediting NXT (and his son-in-law Triple H) for making it happen.
Asked what the rationale was for going back to a brand split, McMahon replied, "We have a plethora of talent from Paul Levesque's influence on NXT."
McMahon said when you have too much talent, you can't exploit it. So, the option is to take the talent and develop two distinct brands.
McMahon said they did it before with success until they "ran out of talent." He said now WWE "won't run out of talent with the Performance Center."
McMahon said it should help business, too, with more PPVs, more live events, and more personalities that create more licensing opportunities.
As a result, WWE expects an increase in revenue generated by the brand split and an overall positive effect on the brands "Raw" and "Smackdown" themselves.
Later, management was asked what the key metrics are they will be paying attention to. Financial executive George Barrios identified traditional TV ratings, total consumption of the content, time spent across the world watching both shows, and social media metrics identifying engagement.
Barrios said WWE will also looking to see if the brand split helps WWE Network business – will they get new subscribers from increased awareness for WWE, will it help improve subscriber turnover by adding more live PPVs, etc.?
One other big key to Raw and Smackdown now being live on back-to-back nights is how that affects their new TV distribution deal in China. Barrios said both shows will air live in China through their new digital distribution deal, placing a higher value on the content than when it was previously 2-3 weeks delayed.
China is WWE's next big market for both TV Revenue and eventually rolling out WWE Network. Raw & Smackdown going live is essentially a gateway for them to get the Network in China, which is their final international market to clear.
It's unclear at this stage how much China might add to WWE's business, whether as a whole or individual parts like Network subs, TV Rights Revenue, and live events. But, because it's a huge market based on population size, WWE is expecting China to be significant contributor to their long-term business. It's why the company made a big deal about their new business venture in China earlier this summer and is heading to China for a live tour in September.
Other Conference Call Highlights
– Regarding Network business and trends, McMahon & Barrios did not add much to what WWE publicly reported on Thursday.
During the Q&A, there was a question about whether there were subscriber trends during the Second Quarter after WrestleMania, especially as it relates to whether trial subscribers were retained. Barrios declined to "go into the quarterly flow," sticking to what's public. He generalized that "trends have held up well."
– WWE anticipates having 6,000 hours of footage on WWE Network by the end of the year. Barrios noted they started with 1,600 when the Network launched two years.
WWE has 150,000 hours available in their library, but Barrios said he does not think WWE will put all of that on the Network. He said they will keep adding to the hours that are available "for quite some time," progressively rolling out content when it makes sense.
– Barrios hinted at more pricing options for the Network. Barrios said they've liked the three-month gift card option that people can buy in stores, as it's essentially a way of paying for the Network for three months doing a regular store purchase without having to do a separate transaction with WWE.
– Regarding virtual reality content, Barrios said they have been doing VR tests with various companies who call them wanting to test out new ideas. He said when they think they find a "real win for fans," they will adopt the technology after going through the current testing stage.