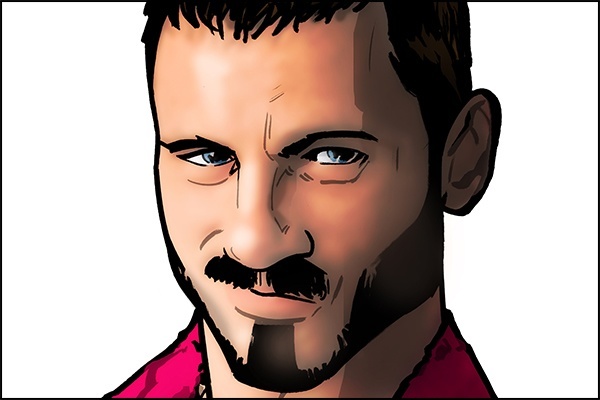 ---
SPOTLIGHTED PODCAST ALERT (YOUR ARTICLE BEGINS A FEW INCHES DOWN)...
---
In a recent interview with USAToday, Austin Aries stressed patience with the Cruiserweight Division and its weekly vehicle, 205 Live. Part of the interview, transcribed at Wrestlinginc.com:
"I preach to everybody — whatever their opinion is — that patience is the key. I know that's now how people nowadays digest entertainment. When you're trying to build a new brand and introduce new characters and help them find themselves and connect with the audience, it takes time. … I feel like if people don't place their own expectations on what they think it should be and enjoy it for what it is and watch it as it evolves and what it will become, the process would be more enjoyable for everybody."
It should be noted that the Cruiserweight Division debuted within the WWE Universe nine months ago. 205 Live began almost seven months ago. I'm all for patience, but at what point do you admit that the experiment as presented is just not working out? How much patience is enough?
There are many reasons the Cruiserweights have not caught on. The purple ropes, the lack of discernible characters, the inability of wrestlers to really let loose with all they can do in the ring, the tired live crowd not reacting to 205 Live tapings. They're all problems. The fans not having enough patience for the division to develop is not one of them.
Aries is right, though: This generation doesn't hold its attention well. Patience is in short supply. All the more reason WWE should've thought of a way to grab the attention of the viewer much quicker. Instead, they rolled out the division slowly, seemingly unprepared with a roster lacking alphas until the likes of Neville and Aries were finally introduced. By then, the division had already been pigeonholed in the minds of many fans.
Bottom line, the Cruiserweight division is still wrestling. It's still storylines, drama, in-ring simulated combat. This isn't some brand-new way of presenting wrestling that the audience has never seen before and needs time to warm up to. WWE has failed in their efforts to get fans to care about the cruiserweights, and now, nine months later, it might be too late. No amount of patience can cure those ills.
(Greg Parks joins Wade Keller on the PWTorch Livecast a couple times a month, usually after WWE Smackdown. Read additional columns from him at PWTorchVIP.com. Follow him on Twitter @gregmparks. Comments, questions and feedback are welcome, and can be sent to g_man9784@yahoo.com.)