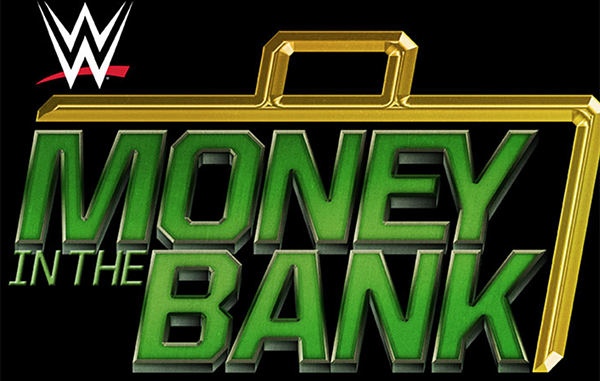 ---
SPOTLIGHTED PODCAST ALERT (YOUR ARTICLE BEGINS A FEW INCHES DOWN)...
---
Unlike some recent WWE PPV events, the outcomes of these Money in the Bank matches will have massive implications on the landscape of Smackdown moving forward. We have a very short card which will allow these wrestlers all the time they need to showcase who they are and what they can do.
SMACKDOWN TAG TEAM CHAMPIONSHIP MATCH: THE USOS (c) vs. THE NEW DAY
Time off really served The New Day well. They started fresh on a new brand and The Usos are the perfect opponents for them. There were no other credible babyface tag teams on Smackdown to challenge Jimmy and Jey and it slots New Day right back into the main tag team storyline on Tuesday nights. This one could go either way.
The Usos have done a tremendous job since shifting to their heel personas and put on great performances since they captured the tag team titles. If they were victorious on Sunday it would be a massive notch on their belt to take down the longest reigning tag team in WWE history shortly after their Smackdown debut. Jimmy & Jey have defended their championships successfully against mid-card caliber teams this far, so a victory over New Day would be a huge boost for them. If defeated they would at least be guaranteed a rematch which would likely happen at Summerslam. That would buy the brothers some time to get a few wins on TV to build them back up for round two. A loss would speak more to WWE needing a reason for this feud to continue and not necessarily reflect how they feel about The Usos, who have been great.
Should New Day be defeated look for them to be protected with some trickery or cheating from The Usos. This is another scenario that could lead to a rematch and it would add more heat on Jimmy and Jey for taking shortcuts. In this match particularly, it will be a victory in itself if Big E and either Xavier Woods or Kofi Kingston have a great in-ring performance on Sunday. It is clear that their promo work is still strong but they need to reestablish their competitive and aggressive side to make the rematch that much more credible.
Prediction: The Usos
SMACKDOWN WOMEN'S CHAMPIONSHIP MATCH: NAOMI (c) vs. LANA
This is one of the most intriguing matches on this card. It could be a great story or a huge miss. Lana has not wrestled on TV since last year's Wrestlemania. Naomi is incredibly athletic but her moves can come off a bit preplanned and clunky. Nevertheless, Naomi demanded this match and needs to step up and prove herself.
Lana is in a tough spot here. She made a huge fuss about being included in a prominent match at Money in the Bank and was quickly shut down by Shane McMahon because he didn't think she deserved it. If she is beaten clean here it could be a huge blow to how she is portrayed moving forward, especially if the loss comes in quick fashion. Further, Lana could find herself in a bad spot on the card if she doesn't show she can work at a high level. While a Lana win would be shocking, it wouldn't exactly be the worst thing in the world. It would create shock value and begin Naomi's chase back to the top.
Naomi is in a much better place. Considering WWE's obsession with never letting heels win clean (especially when a title is on the line) she would undoubtedly be protected should she get pinned or submitted. It would also guarantee that there would be a rematch, maybe with some sort of stipulation that could level the playing field. A Naomi victory would need to come under 5 minutes or so to be credible. WWE isn't talking too much about Lana wrestling at NXT house shows, so if Naomi is taken to her limit by a novice in the ring it may make her seem more vulnerable. If she is going over here, she needs to make quick work of the Ravishing Russian.
Prediction: Naomi
WWE CHAMPIONSHIP MATCH: JINDER MAHAL (c) vs. RANDY ORTON
The match between Jinder Mahal and Randy Orton seems like the easiest to predict. I cannot imagine Orton being victorious only to have a 3rd match with Mahal unless they plan on featuring the rematch on the following Tuesday. John Cena is coming back soon and there is a lear path to a future showdown with Jinder.
This match, even more so than the last, is the biggest in Jinder's career. It is one thing to win the title, its another to defend it. Much like a newly crowned champion's first promo the first title defense is a chance to prove you deserved it in the first place. If Jinder beats Orton, regardless of how the finish plays out, it would show that the WWE has faith in him to move onto something bigger and better for Summerslam. Whether it is John Cena or otherwise, defending the WWE Championship at Summerslam is a big deal and Vince McMahon would not give that opportunity to someone he half-heartedly believes in. Sure, if Mahal loses he will get a rematch, but at this point in his push and championship reign he needs signature victories looking as strong as possible.
This has not necessarily been a landmark feud for Randy Orton but he did make a huge statement on this Tuesday's go-home episode of Smackdown. Instead of picking up a microphone and talking about what he plans to do at Money in the Bank, he RKO'ed Jinder out of nowhere and went absolutely nuts. While I would be shocked if he left his hometown with the WWE Championship I will not entirely rule it out. Randy has been World Champion many times and it wouldn't be completely uncharacteristic for WWE put the title back around his waist. A loss here would not hurt Randy too bad. The fans always pop for him and potential distractions from the Singh Brothers would certainly be something that would let him off the hook. It will be interesting to see who he would work with next.
Prediction: Jinder Mahal
WOMEN'S MONEY IN THE BANK MATCH: CHARLOTTE FLAIR vs. BECKY LYNCH vs. TAMINA vs. CARMELLA vs. NATALYA
In this historic match, five women get to embark on something that has never been done in WWE. Much like how the Royal Rumble has a way of elevating wrestlers even if they do not in the entire match, Money in the Bank can do something very similar. Each women will look to raise their stock and it will be interesting to see who, other than the winner, will get a chance to shine.
Of all the women in this match, the one who would benefit the most from coming down with the briefcase is Carmella. Charlotte, Becky, Tamina and Natalya can slip right back into their lane and stay relevant and credible within the women's division and don't need the contract as badly. They could all be the next challenger for the Women's Championship at Summerslam and no one would blink an eye. The briefcase and concept of a cash-in would fit Carmella's character perfectly. Plus, Ellsworth skipping to the ring with the briefcase would be one heck of a visual.
While a victory for the other four women in the match would be a boost, they wouldn't lose any momentum if they come up short. Charlotte is one of the best wrestlers in WWE, Natalya can still hang her hat on the Hart lineage and past accomplishments, Becky is as popular as ever, and Tamina will continue to be an enhancement act for the babyfaces.
What will be most important for these women is how they are booked in the match. I'm curious to see how Charlotte acts and whether or not she and Becky will come to blows. Plus all of the other storylines that could come out of this. It is almost guaranteed that whomever grabs the briefcase will not contend for the championship right away, so whomever comes out looking the strongest could be next in line.
Prediction: Carmella
MEN'S MONEY IN THE BANK MATCH: AJ STYLES vs. KEVIN OWENS vs. BARON CORBIN vs. SAMI ZAYN vs. DOLPH ZIGGLER vs. SHINSUKE NAKAMURA
If we are going under the assumption that John Cena is coming back to take on Jinder Mahal for the WWE Championship, than it will be unclear what the future lies for any man who doesn't win the men's Money in the Bank Match. This is what makes winning this Sunday so important for everyone competing, as only Kevin Owens has something to fall back on with his United States Championship.
The first thing to look out for here is how Shinsuke Nakamura is booked. Based on tendencies of the WWE creative team we can be just about certain that he will not be victorious after seeing how Smackdown ended on Tuesday. It has been a shaky start to Nakamura's first couple of months on the main roster and he is really in need of an overwhelmingly positive performance. It will be interesting to see how high up on the card Shinsuke will be at Summerslam. How much time he gets to shine in this ladder match could be a very good indication.
Two people I would rule out would be AJ Styles and Dolph Ziggler. AJ will be over no matter what and it wouldn't fit his current character to cash in on a vulnerable champion. Ziggler has experience in ladder matches and while I do see him taking some crazy bump, it just wouldn't make sense for him to come out on top with so many others more deserving in this match.
Then, there is the dynamic between Sami Zayn and Kevin Owens. These two have always had a knack for creating something special in these sorts of situations and it could lead to a future United States Championship match at Summerslam. Keep an eye on how much these two interact during this match and if there is enough there to warrant a program in the weeks and months that follow. Again, based on the booking of Tuesday's finish, I would also rule out Sami as the victor. For what it is worth – My dream scenario here would be for Owens to win the Money in the Bank match, lose his United States Championship to Sami at Summerslam and cash it in later that night on newly crowed WWE Champion John Cena. Enough time has passed since their last run and I think Owens vs. Zayn would be a perfect match to feature in Brooklyn.
Much like Carmella in the women's Money in the Bank match, Baron Corbin would benefit most coming out of this match victorious. He has slowly been building more and more credibility since he won the Andre the Giant Memorial Battle Royal and could be a real menace with the briefcase in hand. Plus, the threat of a potential cash in could be sold by any current champion to further legitimize Corbin and set himself up for a future World Title run. By no means am I suggesting that Corbin is ready for the title now, but if positioned and booked properly for the next 8-10 months he would make for a compelling story after Wrestlemania.
Lastly, lets not forget about the interactions between all of the wrestlers throughout the match. We could not only get hints as to who may be the next challenger for the United States Championship, but there will also be seeds planted that will lead towards Summerslam. It will be a tremendous match with six really exciting participants and I am sure they will deliver in a big way.
Prediction: Kevin Owens
(Follow Michael Souza on Twitter: @TheWrestlingFix)
---
CHECK OUT THE PREVIOUS COLUMN: PPV OUTCOME & IMPLICATIONS – WWE EXTREME RULES: Fatal Five-way, Hardy vs. Sheamus & Cesaro, Ambrose vs. Miz