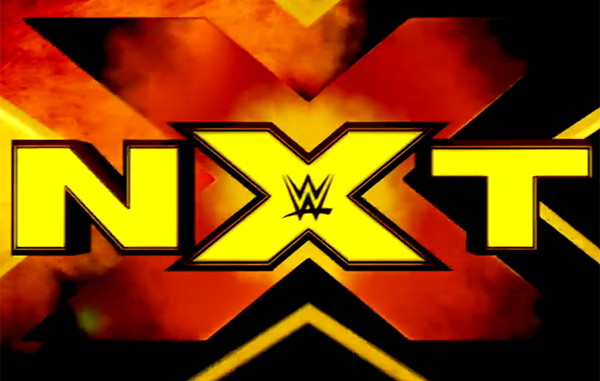 ---
SPOTLIGHTED PODCAST ALERT (YOUR ARTICLE BEGINS A FEW INCHES DOWN)...
---
Welcome once again to the NXT TRACKER, where I pick an NXT talent, assess their progression to this point and make bold, sure-to-look-hilarious-in-retrospect predictions about their future prospects. Today I'll cover SAnitY's giant enforcer, Killian Dain.
The Talent
Dain, 32, has been working since 2005. He was trained by Robbie Brookside, who has since become the head trainer at NXT. A native of Belfast, Dain has cited Finlay as an influence on his career. He made a quick stop in TNA in early 2016, but otherwise has bounced around the independents for his entire career. Dain, who had previously worked as Big Damo on the indies, replaced the injured Sawyer Fulton as the big man in Eric Young's SAnitY stable last December. While this was a tough break for Fulton, who had floundered in NXT for some time, it ended up looking like a good spot for Dain, who's able to play a valuable role in the group while primarily working tag matches and saving potential singles matches for later.
Signature Wins in NXT
Though he's been part of SAnitY for seven months, Dain only has eight televised matches so far. Most have been tag team affairs, all of which have been successful. Notable among them were his debut on February 8th, teaming with Alexander Wolfe to defeat the Bollywood Boyz, and the eight-person match at Takeover: Orlando where SAnitY defeated Roderick Strong, Kassius Ohno, Tye Dillinger and Ruby Riot. Dain finally appeared in a singles match in May, defeating Danny Burch, and picked up a bigger win the next month when he knocked off No Way Jose. Probably bigger than all these appearances, though, was his surprise entry into the Andre the Giant memorial battle royal at Wrestlemania 33, where Dain eliminated crowd favorite Sami Zayn in the final four, and was then eliminated by Mojo Rawley to set up the Rob Gronkowski nonsense.
Live Reactions
Dain entered an already-over stable upon his NXT arrival, so it's tough to say exactly what he's bringing to the table on his own, but the Full Sail crowd was excited to see him when he first showed up in the company. Dain has been primarily stashed in tag matches, presumably to keep from giving away too much when there's no room for him on the singles scene yet. With a dominant heel champion in NXT, I suspect Dain won't see a lot of high-level singles action until the belt is wrested away by someone like Drew McIntyre, Roderick Strong or Aleister Black.
The Booking
If anyone requires protection in wrestling, it's a monster. We're long removed from the days where a monster could go months without being knocked off his feet, but NXT is a great place for Dain to build a name, where averaging a match a month can keep him from having to take losses too early. I think the focus on tagging with Wolfe has been a smart play, as NXT is definitely rife with strong babyfaces, many of whom can't be taking a lot of losses at this point. Dain isn't the kind of guy who's likely to be asked to run with the company title, particularly since he hasn't been asked to cut promos on NXT, but he can definitely be an uppercard player there before his promotion.
The Future
The big question with SAnitY is always going to be timing. Eric Young is one of the oldest guys in NXT, and if he's going to move up, it's going to have to be soon. Nikki Cross is looking like a star over the past few months and could see herself meriting a promotion unless they intend to give her a title run. The company could definitely go either way with SAnitY: bring up the entire stable at once, or hold off with Dain and Wolfe and have them get a little more seasoning, either as a team or as singles. Though I see the merit in the latter, I think the WWE could really make a splash by surprising the WWE Universe by bringing up the entire stable to the same show. SmackDown is feeling a little lighter from a roster standpoint lately, and I think if they were all to go up together, that would be the place. Of course, if they don't head up for another year, the landscape could be totally different.
Predictions
Given that Dain finally worked a couple of singles matches on TV in the last couple months, I suspect it was just the beginning of a long-term plan. He still isn't being kept fresh in the viewer's head during episodes where he doesn't appear, so his time at the top probably isn't imminent, but I guess I'd assume he's going to stick around in NXT for at least six months to a year and work some high-profile matches before he goes to WWE. The company is loving the whole "crony" thing lately, what with the Singh Brothers and Bo Dallas & Curtis Axel; even if SAnitY's future isn't together, Dain simply looks like the kind of guy who should be towering over an ally, playing the role of Diesel to Shawn Michaels before striking out on his own.
Normally after seven months competing in NXT, I have a stronger sense of what the company wants to do with a guy, but I think there are a lot of compelling options with Dain. With the WWE's renewed interest in monsters at the top of the card, it'll be interesting to see if Dain can find a seat at the table, or if he'll find himself stuck behind bigger names, and will become the unbeatable giant that everybody beats before long.
---
NOW CHECK OUT THE PREVIOUS COLUMN: NXT TRACKER – TOMMASO CIAMPA: A weekly assessment and predictions on the prospects of an NXT wrestler's main roster future