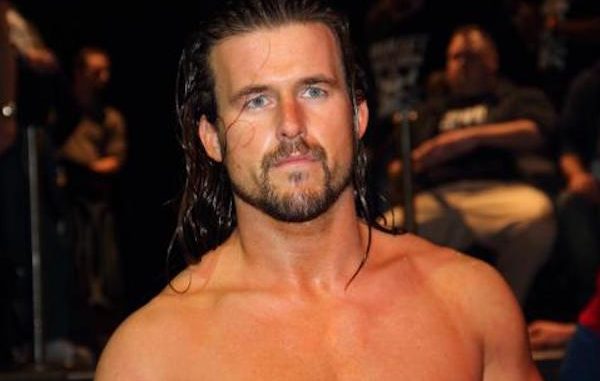 ---
SPOTLIGHTED PODCAST ALERT (YOUR ARTICLE BEGINS A FEW INCHES DOWN)...
---
HITS
The Velveteen Dream vs. Tyler Bate: Great match highlighting each competitor's strengths; Velveteen Dream's power and charisma opposed to Tyler Bate's speed and resilience.  There was a very entertaining exchange of moves at the beginning of the match that showed the Dream could hang with a smaller faster opponent when the opportunity presents itself. These two really gelled together as Bate served as the elder stateman, which is odd being that he's only 20 years old, but his experience speaks for itself.  It was also beneficial for the Dream as at times he looks as if he can't control his body because he's still getting used to it, kind of like in Avatar.  But there's no denying his talent as he moves outstanding for someone of his stature.  The match is somewhat irrelevant because no matter who won, were does it go from there? With the Dream, its somewhat of a lateral move, but for Bate, its more of a downward spiral, and its too early to run with the Gargano angle, so what's next?  Overall, what puts this match over the top was that it showcased the talents of each of them while they put on a wonderful performance, bravo!
Kari Sane vs. Shayna Baszler: Outstanding and entertaining match. Kari Sane is a future star in the division as Shayna Baszler is destined to be the Bully of NXT.  We are witnessing the beginning of a soon to come feud for the NXT Women's title.  Their chemistry is great and Sane makes Baszler's in the ring transition look effortless.  It was a good win for Baszler versus a main roster competitor, especially one of Sane's stature as the inaugural winner of the Mae Young Classic, while Sane can withstand the loss as she doesn't take too many of them very often. Sane's interceptor spear was as fantastic as Baszler's Kirifuda Driver, a pure thing of beauty.  After watching this, one could only expect good things from them in the future.
MISSES
Johnny Gargano Promo: Ok, where do I begin? First, this" Good-Bye Johnny" tour must stop, immediately!  It takes away from the mystique of him leaving, just dragging it on.  And Gargano's promo skills don't help, I love Johnny Wrestling, but he really needs work in that area. And why was the referee there?  He just looked out of place.  And once again, terrible promo work, as he went on about making a mistake.  At first, one may have thought he was going to say something that might overturn the loss, but he just states he's sorry for making the three-count.  That's not making a mistake, that doing your job! Just let this whole thing rest, simmer down, so it makes Gargano's main roster appearance that much better.
Adam Cole vs. Cezar Bononi: This match was just pointless. To have your most dominant faction involved in a match of this caliber was a waste, and just served as a filler in the show.  The whole Adam Cole offering Cezar Bononi a place in the Undisputed Era just came off as a house show move. It serves the audience well, but it just was out of place for the show.  Nothing more to say.
---
NOW CHECK OUT LAST WEEK'S COLUMN: NXT HITS & MISSES 2/21: Gargano vs. Andrade Cien Almas, Velveteen Dream vs. No Way Jose