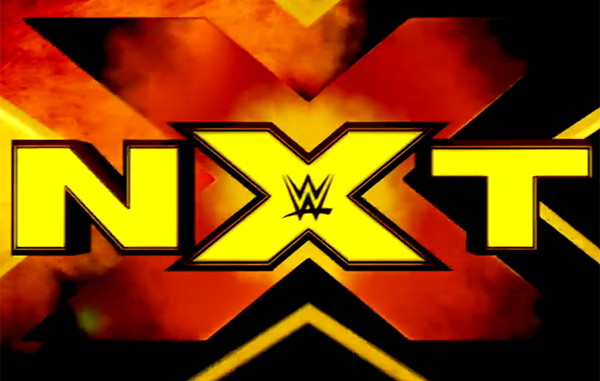 ---
SPOTLIGHTED PODCAST ALERT (YOUR ARTICLE BEGINS A FEW INCHES DOWN)...
---
NXT TV REPORT
AUGUST 29, 2018
TAPED 8/23 IN ORLANDO, FLA. AT FULL SAIL UNIVERSITY
REPORT BY JUSTIN JAMES, PWTORCH CONTRIBUTOR
[Q1] Pre-credits interview with William Regal outside his office. Apparently he has a lawyer and a video crew in his office. Cathy Kelley asks if it has to do with Aleister Black's attack. Regal confirms that this is indeed about that, he has officially started the investigation. Wait, Regal waited almost a month to start looking into that?
Mauro Ranallo hypes up the whodunnit. The crowd is cheering, and it's Johnny Gargano limping out on the stage with a crutch. Big reception for the tweener Gargano. Nigel McGuinness acknowledges Gargano's knee injury which occurred at the end of the match.
Gargano says that the crowd has always had his back, and gets emotional. He says he doesn't deserve their support. He says he doesn't deserve the "Johnny Wrestling" chants because he broke a promise, he has made a lot of mistakes and didn't fix them or make it right. Gargano's voice cracks and he sounds as real as real gets. He says he doesn't know where he goes from here. He lost more than a match in Brooklyn, he lost himself, he's been doing stupid things, making mistakes, breaking promises, and he doesn't know how to fix any of it. He doesn't know what's left, and he isn't proud of how he became in Brooklyn. "In Brooklyn, I became Tommaso Ciampa. And he's in my head and I can't get him out and I don't know what to do, I don't know how to control it anymore." Gargano says he needs to be better for the fans, the little kid in the audience with the Johnny Wrestling sign, for Candice.
William Regal's music hits, and he comes out with that look of curiosity and annoyance that only Regal can do so well. Regal asks Gargano point blank if he attacked Black. Gargano looks around. He says Regal has known him a long time, "you tell me." Gargano says he needs to know. Gargano looks into Regal's eyes and tells Regal, "look into my eyes, you'll know your answer". Velveteen Dream's music hits. He gets cheered. He says he isn't in the mood, he is tired of hearing Gargano singing "woe is Johnny" again, and "this social" shouldn't be about someone who isn't here, it's about "the experience". He is using a sparkly purple scarf as a pair of suspenders with no shirt on. The crowd is just eating this up and Gargano looks around. Tonight should be about him, not "Johnny Failure". Dream laughs as Gargano gets mad. Gargano says he doesn't need the crutch, but he's good to go, throws the crutch at Dream. Regal tells Gargano to go to the back and Dream to go to his office, and books them to face each other next week.
The announcers remind us that Undisputed Era faces Ricochet and Pete Dunne later tonight.
EC3 is also facing Raul Mendoza, presumably to rebuild him after the loss in Brooklyn.
Up next is Dakota Kai facing Aliyah.
Undisputed Era is shown backstage. Kyle O'Reilly is playing air guitar on the championship while chatting with the rest of them.
(1) DAKOTA KAI vs. ALIYAH
[Q2] "Team Kick" cheers for Kai. Lockup and Aliyah forces Kai to the ropes, then grabs hair into a headlock takeover out of the ref break. Kai breaks free, dropkick, stomp and a cover for one. Shoulder block from Aliyah. Aliyah holds the ropes to make Kai whiff a dropkick. Aliyah acts cocky. Cover for two. Thesz Press and Aliyah mounts, punches and gets two. Aliyah has Kai in a body scissors. Quality heel work from Aliyah here. Kai turns it around with the Yakuza Kick followed by the facewash kick, cover for two. Aliyah hits a runing faceplant then towers over Kai. Aliyah gloats, Kai trips her up, then lands in the Code Red into an inverted backbreaker for the win.
WINNER: Dakota Kai in 5:12. Fine match but Aliyah got way too much offense.
In Regal's office, he dismisses Dream. Steve Cutler, Wesley Blake, and one other are called in. They say they were looking for regal that night so they could get an opportunity. They point out that the footage shows they parked and walked right to Regal's office. Funny, Regal has brass knuckles on a velvet cushion on his desk. He thanks them and grants them a tag match next week.
Backstage, EC3 is laid out in a hallway and Lars Sullivan is walking away.
Nikki Cross is spinning in a chair and giggling as Regal tries to interrogate her. She throws a pencil at the lawyer. She says she saw it all and it was beautiful. She knows who does it but babbles about the phone and picks it up. Bianca Belair comes in and says she is tired of waiting. She gets distracted by Cross.
Raul Mendoza is out, but instead of EC3 he gets Lars Sullivan. He looks a lot less game when Sullivan's music hits. Sullivan has a mic.
He says it isn't a question of who took out EC3, unlike the Black situation: "I did it." It's simple, when people talk about him, he rips them apart. As for Mendoza, he is in Sullivan's ring. Mendoza looks tough, hits a crossbody, but Sullivan headbutts him, massive forearms, then he wrecks Mendoza with crossface forearms from behind. Freak Accident.
[Q3] Kieth Lee is next.
Backstage, Ciampa has a backstage promo, looks like he recorded it on a phone. He promised before his surgery that he would be the most dangerous person in NXT, and he has surpassed all expectations. He ended the "Gargano fairy tale" and captured the NXT title. He is the greatest "sports entertainer" of all time and the NXT title is the proof. He goes on some more.
[ J.J.'s Reax: Ciampa is in some very rarefied air of "top heel" status right now. Amazing promo. ]
Keith Lee gets a big reception. He is facing Luke Menzies, who looks like he is cut from the mold of Jason Jordan. He is billed as a former rugby player.
(2) KEITH LEE vs. LUKE MENZIES
Lee does this kind of Rock sniffing of the air. They try a moment of mat work. Lee hits the ropes then a huracarana that is fairly… not great. Menzies gets tired of Lee's postering and hits uppercuts. Lee comes back with punches. More posing by Lee, letting Menzies fire off rights. Menzies beats Lee around the ring. Lee blocks a whip. Lee finally takes Menzies down, then lands a splash in the corner. Menzies is bleeding from the mouth. Lee smashes him with a couple chop. Spirit Bomb for the win.
WINNER: Kieth Lee in 3:00. Lee spent a lot of time posing against an opponent who got a fair amount of offense. He made the win look easy, but that posing won't fly agaisnt a better opponent.
Video package on Oney Lorcan and Danny Burch making their mark, and they are billed to return in two weeks.
New NXT Women's Champion Kairi Sane is advertised for next week. We are also reminded that Gargano will face Dream next week.
[Q4] Big reception for Ricochet in his return to Full Sail University. Equally big pop for Pete Dunne. Cole tells O'Reilly to take the night off.
(3) NXT North American Champion RICOCHET & NXT UK Champion PETE DUNNE vs. NXT Tag Team Champion RODERICK STRONG & ADAM COLE (w/Kyle O'Reilly) – Non-title Tag Team Match
Stong and Dunne start off hot hot hot with lightnight fast mat work. Cole tags in. The arena is dark except for lights on the ring for some reason. Clothesline takes Cole down and Dunne starts on the fingers. Ricochet in, and Cole scampers to the corner. Strong tags himself in. Ricochet's speed takes Strong down. Ricochet scares Cole off the corner, but Strong sends Ricochet tot he corner. Ricochet fights off the double team and takes Cole on one-on-one. Ricochet tries to go over Cole, Cole catches him in a fireman's carry. Blind tag lets Strong nail a backbreaker, then drag Ricochet to the corner. Strong mocks Dunne. Ricochet continues to take a beating in the corner. Great teamwork from Strong and Cole, but they can't get the three count. Big clothesline from Ricochet finally gives the crowd a moment of hope, Cole tags in, Ricochet fends off a double team and makes it to Dunne. Dunny unloads on Strong. Back body drop, punches, enziguri, Dunne is just going nuts. X-plex of Cole onto Strong, cover for two. Dunne things Bitter End, Ricochet keeps Cole out of the way, Strong with a comeback. Triangle from Dunne, Strong wants Stronghold transition, Dunne escapes, German Suplex, sitout powerbomb, Cole breaks it up. Cole dumps Ricochet out. Ricochet with a flying European uppercut to save Dunne. Dunne with a moonsault from the second rope to the outside to take out Strong and Cole. Ricochet wants a suicide dive, Strong and Cole move out of the way and Ricochet hits Dunne. O'Reilly rolls Dunne into the ring to feed him to The Last Shot from Cole.
WINNERS: Adam Cole and Roderick Strong in 9:48. Great ringwork here with the expected ending. I think that Cole has addressed every criticism I had of him, and then some at this point.
Post-match, Undisputed Era deliver a beatdown to Ricochet and Dunne. War Raiders eventually decide to show, Undisputed Era slip out of the ring and smirk at War Raiders.
FINAL THOUGHTS: This episode was very light on in-ring minutes, but they were good minutes. Looks like the Black whodunnit will go on for some time, for better or for worse. The Gargano segment was incredibly strong, though I do not like inserting Dream in the middle of it. William Regal is a complete master of owning a segment with mere body language and facial expressions.
---
NOW CHECK OUT LAST WEEK'S REPORT: 8/22 NXT TV REPORT: Pete Dunne vs. Zack Gibson, Belair vs. Purrazzo, EC3 discusses clash of personalities with Velveteen Dream, interviews regarding Takeover wrestlers