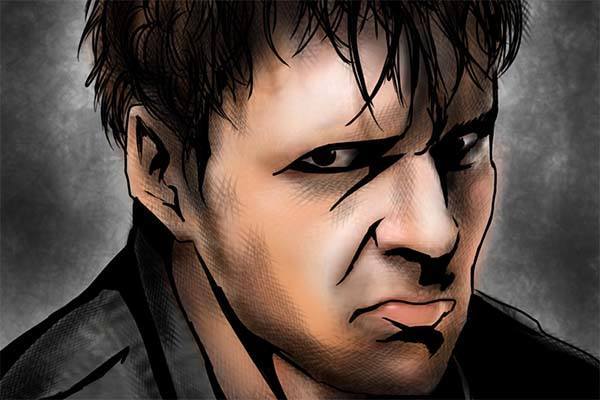 ---
SPOTLIGHTED PODCAST ALERT (YOUR ARTICLE BEGINS A FEW INCHES DOWN)...
---
WWE.com has confirmed PWTorch's report that broke news late last night that Dean Ambrose is departing WWE when his contract expires in April.
WWE posted a teaser headline today that says: "Full details on Dean Ambrose's future in WWE." Then the story headine reads: "Dean Ambrose not renewing WWE contract when it expires in April." The full statement follows:
Dean Ambrose (Jonathan Good) will not be renewing his contract with WWE when it expires in April. We are grateful and appreciative of all that Dean has given to WWE and our fans. We wish him well and hope that one day Dean will return to WWE.
That is as friendly a "sendoff" statement as WWE issues with an overt wish he one day returns to WWE.
PWTorch.com first reported late last night that Ambrose this weekend had given his notice to WWE that he did not intend to sign a new contract WWE offered him a few weeks ago. He was offered a raise and his reason for leaving was not money-related, but rather because of a build up of frustration with how his character was written for him and his lack of creative freedom, something very important to him. Friends say while it's hard to ever read Dean, he made the best of bad situations that were presented to him and for a long time hid how upset he was with directions his character took.
---
CHECK OUT THE LATEST WADE KELLER PRO WRESTLING POST-SHOW with breaking Dean Ambrose news and in-depth analysis of Raw with two on-site correspondents from Phoenix, live callers, and a mailbag segment with hosts Wade Keller & Rich Fann.
SUBSCRIBE IN APPLE PODCASTS (or search "Wade Keller" on your podcast app)
---
Instantly, social media lit up after last night's PWTorch report that he's likely headed to AEW. PWTorch reached out to a number of sources and no one is saying anything to indicate either way. Because of contract tampering concerns, it makes sense that AEW and Ambrose wouldn't begin any conversations until after April. That said, PWTorch can confirm that Ambrose is telling confidants he has no intention of leaving pro wrestling and still has a love and passion for pro wrestling. Because AEW is open about offering talent wide latitude when it comes to how their characters will be presented and not scripting promos as a policy, plus AEW has deep pockets, it's logical to speculate he could end up being a major acquisition for AEW.
If this is the case, it could be the first of several big name departures from WWE, although it'd have to be done on either highly informal indications of offers or on pure speculation on wrestlers' part because of contract tampering concerns. Ambrose would be a major name for AEW to acquire not just because of his potential once unleashed from WWE Creative's restrictive vision for his act, but also because it will be well known he chose to leave WWE and wasn't signed as a "free agent" or "outcast" who didn't make it in WWE.
Read our original story here: Dean Ambrose leaving WWE shortly after WrestleMania when his contract expires in April
For more details on this situation with Dean, you can become a PWTorch VIP member for 19 cents (for a limited time with our 98 percent off sale) and listen to last night's Wade Keller Hotline with additional details, analysis, and speculation on the ramifications of this news. CLICK HERE FOR VIP INFO & COUPON CODE
If Ambrose ends up joining AEW, that's a massive coup. He's been underutilized forever and will be significantly more effective given more leeway and creative freedom. That group also needs heels and he would be a great antagonist for pretty much everyone on that roster.

— Todd Martin (@ToddMartinMMA) January 29, 2019
When WCW creative was consistently failing its talent, WWF was able to scoop up the best young talent like Jericho, Guerrero, Benoit, Giant because they wanted to maximize their potential. WWE creative's been failing their talent; a perceived competitor could lead to a repeat.

— Todd Martin (@ToddMartinMMA) January 29, 2019
RELATED: Dean Ambrose leaving WWE shortly after WrestleMania when his contract expires in April