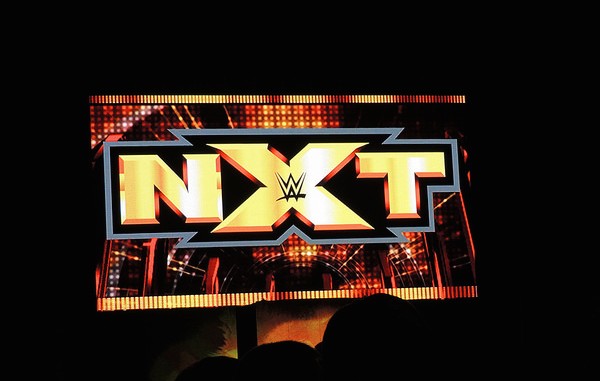 ---
SPOTLIGHTED PODCAST ALERT (YOUR ARTICLE BEGINS A FEW INCHES DOWN)...
---
Why do you watch NXT or AEW? What influences why you favor one show over the other on Wednesday nights? Or do you watch both, and what compels you stay with a show or flip to the other? Tell us about your Wednesday night viewing experience. The following are a few responses from readers sent this week…
Send your story on this topic to pwtorch@pwtorch.com.
---
•PWTorch reader Mike E. writes…
I watch AEW exclusively at this point. The bell-to-bell wrestling in NXT is cleaner, but I haven't been able to get invested in anything NXT has done all year. I was a Day 1 WWE Network subscriber. I've been conditioned over years to know it's a total waste of emotional energy to get too attached to any favorites on the NXT roster, and as such the show actually puts me to sleep despite the excellent in-ring work and vastly superior women's roster. I work full time and life is short, so I need to be selective with what I spend my time watching.
---
•PWTorch reader Conor Leaden writes…
I watch both shows each week but, due to being based in Ireland, it's never live. Overall, I prefer the NXT product even though there is a lot to like about AEW. While I feel the main event scene on both shows is comparable (Cole/Ciampa/Balor vs. Cody/Jericho/Moxley) with even a slight edge to AEW, the mid-card and women's division in NXT is far superior. NXT puts a lot of effort into presenting people like Roderick Stong, Damien Priest, Pete Dunne, Angel Garza, and Lio Rush as big deals. No one on the roster is treated as a joke.
AEW does this to some extent with how they have elevated the likes of Darby Allin, MJF, Shawn Spears, and Sammy Guevara, but too often shoot themselves in the foot with silliness. Having Trent come out in a dumb Rick and Morty costume one week and then expecting me to take him seriously as an opponent for Pac a couple of weeks later just doesn't work. Similarly, I feel Kenny Omega's presentation has been way off with the cosplay stuff and silly backstage skits with Michael Nakazawa. I followed his career in New Japan and understand the star he can be, but am finding it hard to take him seriously at present. The Dark Order, Peter Avalon, Jimmy Havoc, and Private Party all suffer from similar issues.
While I don't want to be too critical of the AEW Women's Division due to WWE signing nearly everyone in the past few years, the gulf in talent is just massive. NXT has Shayna Baszler, Rhea Ripley, Candice LeRae, Io Shirai, Bianca Belair, and Dakota Kai. I am interested in all these women and following their journeys and seeing what interactions occur between them along the way. With AEW, I'm mildly interested in Rhio and the Awesome Kong/Brandi Rhodes angle, but I think that's due to me finding Brandi's efforts to remain relevant outside of Cody amusing.
AEW is still young and, with a few adjustments in presentation of its acts, could close the gap, but NXT has had a number of years to almost perfect its presentation and brand and the difference is noticeable.
---
•PWTorch reader Amir from France writes…
I stopped watching WWE (NXT included) three years ago, after being frustrated for a long time. So I changed my habits to NJPW and others indies, but it's harder to follow and I like a certain presentation you'll have in U.S. wrestling. So when AEW was announced, I was hype. I followed the Elite guys since the beginning. I loved the Dynamite shows. They feel raw, with a sense of urgency. I feel like I follow wrestlers' journey, and I'm not wondering if management will screw them up. The Darby Allin story is the best example. He was a stranger to me in September and now I want to see him every week.
I don't watch NXT. I know and love most of wrestlers there but for me NXT is here to appease fans with some wrestling in the "land of sports entertainment." I want to help and give my money to guys who take risks and chances. I am really happy of the state of wrestling in 2019. There is something for everybody.
But I really feels after the John Cena years and then Roman Reigns, and all the time they screwed up, it's time for some payback. That's why I believe in AEW. I feel like they heard the frustration and they will try to give what we want. It's an organic show, where stars are created by the work of wrestlers and their abilities to connect with the audience.
Thanks, and excuse my French.
---
•PWTorch reader Briar Starr writes…
I first started out watching NXT when it moved to USA Network for two hours when that happened in September. Before then, I was never a regular viewer as I don't have the Network. Although, I would watch clips of NXT on YouTube the next day to keep up with what's going on in that world. I first started watching NXT this past summer. While it has my interest, it's not my priority. If I miss the show, I miss the show.
As for AEW, on the other hand, I was excited for a new wrestling company starting up. So much so, once AEW started, I have watched that company instead of NXT since its debut back in October. It has kept my interest so far and I enjoy watching every Wednesday night including AEW Dark. So for me, AEW is my viewing preference right now.
Whether it's the next day or later in the week, I'll catch NXT on demand, but I just have it on in the background and not paying to close attention.
---
CATCH UP… READER FEEDBACK: What goes into why PWTorch readers choose either AEW or NXT on Wednesday nights? (Batch 2)