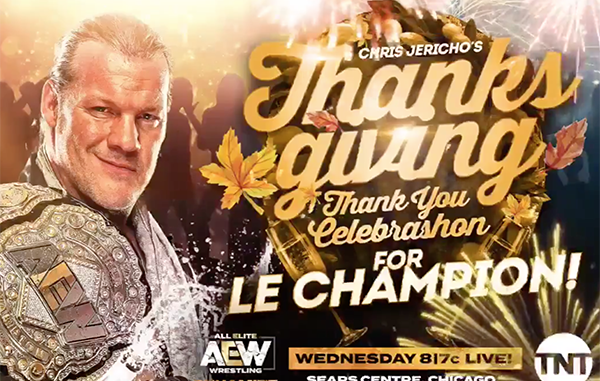 ---
SPOTLIGHTED PODCAST ALERT (YOUR ARTICLE BEGINS A FEW INCHES DOWN)...
---
Why do you watch NXT or AEW? What influences why you favor one show over the other on Wednesday nights? Or do you watch both, and what compels you stay with a show or flip to the other? Tell us about your Wednesday night viewing experience. The following are a few responses from readers sent this week…
Send your story on this topic to pwtorch@pwtorch.com.
---
•PWTorch VIP member Zach in Texas writes…
It's really simple. The idea of watching NXT makes me feel grimy and dirty. WWE moved NXT from the WWE Network to USA specifically to attack AEW. Some people might chalk it up to a strategic business move, but Vince McMahon never does anything solely out of the spirit of competition. He's made a career out of deliberately doing whatever he can to run his competition out of business. NXT is just his latest weapon against his newest competition. As good as NXT's wrestlers are, I cannot support Vince's attempt to kill AEW. Besides that, AEW has been putting on good to great shows every week with the two best commentators of the last 30 years calling the action. What more could you ask for?
---
•PWTorch reader Mark Golden of Columbus, Ohio writes…
I DVR both shows every week. I have been a fan of the NXT product for years, and I prefer the intensity, the logical, simple storytelling, and the attention to detail in the intimate Full Sail setting. The crowd appreciates everything they see, and every match from beginning to end, really feels like it matters.
As for AEW, I never understood the appeal of the Young Bucks or Kenny Omega, and I do not get the Orange Cassidy thing, or the "Boy and his Dinosaur" not to mention the PWG "indy approach" stuff, or the sideshow freaks that comprise the undercard of the over-priced PPV shows, and now are featured on AEW Dark). Dynamite's strengths are its upper card/main events, its commentary which is second to none, and tremendous promos (most of the best ones are WWE alums).
NXT is more adult-oriented, targeting the long time pro wrestling fan, and each and every episode leaves me wanting more. I always feel like each episode is created specifically for myself and other fans with similar taste.
AEW is very hit or miss for me. I like a few of their wrestlers, such as Hangman Page, SCU, and MJF, but there are too many times I feel like I'm the only one who doesn't get the joke when I watch it.
---
•PWTorch reader Eric from Chicago, Ill.
In regards to my Wednesday routine, I have settled in to watching AEW Live and NXT the following morning on my DVR, although this week I watched NXT immediately following AEW because it was it was the go-home show for Survivor Series.
The reason I have chosen to watch AEW over NXT is because it's a more refreshing product with a more exciting feel to it. I do not like watching both shows simultaneously because I feel like I can't have my full attention on either. The first couple of weeks I tried watching AEW and immediately watching NXT and I realized that, although NXT has awesome wrestling and is a great show, I found myself tuning out because it just wasn't as upbeat. NXT is at a disadvantage because it's in a small location as oppose to AEW where the crowd and production as a whole makes they show more exciting to watch. In order for me to give NXT the credit it deserves I have to watch the following morning. I am able to enjoy it more and pay full attention to it.
Thanks for all you guys do. I just recently became a VIP member and I love all the content you guys provide.
---
•PWTorch reader Salman writes…
The single most important reason I choose AEW, watching on FITE in the UK, is because I can't bring myself to give my money to the WWE and patronise a product that endorses Hulk Hogan. As long as he is under contract at WWE, I will not spend a dime on any WWE product or service. Add to that the ACH controversy and even NXT management has shown their ineptitude at handling race and racism. It puts me off as a person of color. Second, AEW is fresh, creative, and features talent I want to support. It seems to care a bit more about its fan base than WWE and I appreciate their effort to cater to pro wrestling fans. Finally, AEW is a viable rival and I want to show my support for an alternative to WWE to encourage competition.
---
•PWTorch reader  writes…
NXT outdraws AEW; I believe its 5-1, in favor AEW. The Women's Division on NXT is great, but AEW has talented women who are getting better, including Britt Baker and Ali.
As for the top stars, Kenny Omega vs. Jon Moxley was great, and I like that as an executive he's not overshadowing up-and-coming other talent. Pac is an excellent wrestler that WWE underutilized, and now AEW is making him a star. Cody doesn't need to say much, but I will say this he can and will carry AEW for years. He's showing he should have been a World Champion in WWE. NXT has great athletes, but they are developmental. Hangman Page is better than half of the NXT roster. NXT only got a win in viewership last week because Raw and Smackdown wrestlers appeared. I have a feeling this week it will be AEW 6, NXT 1.
---
CATCH UP… READER FEEDBACK: What goes into why PWTorch readers choose either AEW or NXT on Wednesday nights? (Batch 1)