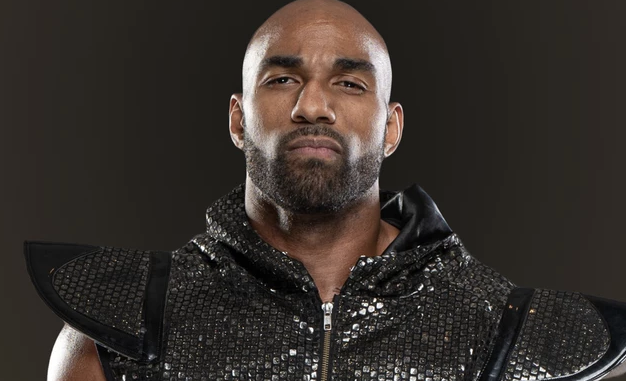 ---
SPOTLIGHTED PODCAST ALERT (YOUR ARTICLE BEGINS A FEW INCHES DOWN)...
---
This week's episode of AEW Dynamite has wrapped. Let's take a stroll down memory lane and relive some of the madness.
-The Chris Jericho heel turn was well hidden due to the pace of the in-ring confrontation with Eddie Kingston. Jericho and Kingston let their handshake breathe long enough to build buy-in from the audience that they were genuinely on the same page. That timing was important because had the turn been executed too soon, it would have felt predictable.
-Jericho is someone who always has reinvented himself throughout the years and this turn appears to be another bite at that apple. Jericho and his new worship Jericho group, seems to playing into the arrogant Jericho. Putting a group around him simply to serve him and him alone is a nice touch and one that should lead to some strong heat moving forward.
-Adam Page vs. Dante Martin was a good little match, but one that obviously was not up in the air in terms its outcome. That said, it was good to feature Page in a strong way as champion. Now, unfortunately, that framing was hurt by Page's encounter with Dark Order later in the show. What in the heck was that? This hurt Page on multiple levels. First, continuing to associate with a low card act like Dark Order hurts Page's ability to stand out as an alpha champion on the show. Second, Page was a jerk to them. Yes! The same guys that brought him out of the darkness and to find himself, so he could win the world championship. Not sure what gives here, but this was not effective.
-Jon Moxley and Bryan Danielson with William Regal is going to be so much damn fun to watch. I'm looking at Lee Moriarty as someone that can join that stable. It's like Evolution for the wrestler's wrestler. Just great stuff.
-Speaking of William Regal, I loved the emotion he showed when talking to Tony Schiavone. Just a genuine moment and you don't see that much on TV.
-Anyone else tired of The Young Bucks and ReDragon stuff? It's like, get alone or don't already. There just is no intrigue in the story between them because both teams are coming across as very unlikable.
-Boy, that escalated quickly between FTR and Tully Blanchard, eh? Some context would have helped here. FTR and fighting for family came out of nowhere. A good example of AEW needed to let their stories air out a bit before closing the loop and paying them off.
-Jeff Hardy, welcome to AEW. The entire audience saw the debut coming and it felt a bit forced and hurried. Matt Hardy was holding down the lower part of the card though, so why not change that up. Jeff and Matt together now open up a slew of fun matches in the tag team division.
-Another money appearance by Wardlow. He was believable in his promo, emotional, to the point, and likable. He also finessed why working for MJF mattered to him. Really good work from him and the sky is the limit. A tip for you Mr. Wardlow sir – watch out for MJF in your title match next week.
-Thunder Rosa vs. Britt Baker in a steel cage is the exact right direction to take the feud. The cage stipulation also adds a little 50/50 hindsight into why their PPV match at Revolution was booked the way it was. Will the cage actually keep people out? I doubt it, but it's the thought that counts right? Look for Rosa to take this win and the AEW Women's World Championship.
-Sammy Guevara has to be careful with the bumps he's taking out there. His 680 shattered the table and he splattered on the outside mat like a bug on a windshield. Now, a tip for you Mr. Guevara sir – stop mugging for the cameras before your big moves. It takes away from the moment you're working to create and making your insane bumps less impactful.
-Scorpio Sky as TNT Champion is going to work well for AEW. He's got the cocky heel role down and anyone he faces will feel fresh. I like the move and he'll get a big win under his belt when he beats Wardlow to retain after a grudge riddled interference by MJF.
---
CATCH-UP: HEYDORN'S NXT 2.0 RECEIPT 3/8: Surprising Dolph Ziggler title win lines up Stand and Deliver main event