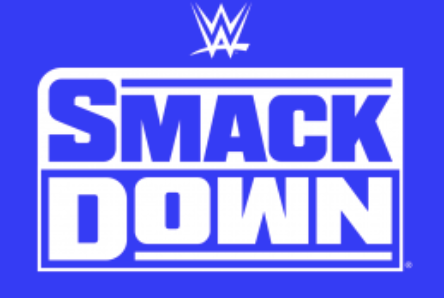 ---
SPOTLIGHTED PODCAST ALERT (YOUR ARTICLE BEGINS A FEW INCHES DOWN)...
---
WWE SMACKDOWN TV REPORT
APRIL 8, 2022
MILWAUKEE, WISC. AT FISERV FORUM
AIRED ON FOX
Commentators: Michael Cole, Pat McAfee
Ring Announcer: Samantha Irvin
---
Tonight after WWE Smackdown, join Wade Keller live with guest co-host Alex McDonald to break down the show with live callers and emails.
•STREAM LIVE HERE ABOUT 5 MINUTES AFTER THE SHOW CONCLUDES
•CALL: (347) 215-8558
•EMAIL COMMENTS/QUESTIONS: wadekellerpodcast@pwtorch.com
•IF YOU DON'T LISTEN LIVE, SEARCH "WADE KELLER" ON YOUR PODCAST APP TO SUBSCRIBE AND THEN DOWNLOAD OR STREAM THE FULL SHOW TWO HOURS OR SO AFTER THE TV SHOW ENDS.
---
[HOUR ONE]
-They opened with over three minutes of highlights of WrestleMania 38 from the prior weekend including Triple H, Gable Steveson, Drew McIntyre, Ronda Rousey, Undertaker, Cody Rhodes, and Steve Austin, among others from night one.
-Michael Cole introduced the show as the camera panned the audience in Milwaukee. Pat McAfee said Roman Reigns will reveal "the next step" tonight.
-Kayla Braxton stood mid-ring and introduced Ronda Rousey, who slapped hands on her way to the ring. When her music stopped, she paused and listened to some fans start a "Ronda Rousey" chant. Braxton said Rousey lived up to her word by making Charlotte tapout. They went to the big screen which showed Charlotte tapping, but the ref was down and didn't see it. Back live, Rousey said she did and she will again. She said her mom taught her that to be the best in the world, you have to be able too beat everybody twice on their worst day. She said she beat her once, but not when it counted, "and that's on me." Braxton said Reigns will reveal his next step later; she asked Rousey's next step is. She quickly said, "I want a rematch, but not a regular match." She said she wants a rematch without loopholes and no doubt. She challenged Charlotte to an I Quit match at Backlash.
Charlotte interrupted on the big screen, laughing. She said Ronda couldn't beat her at checkers, let alone an I Quit match. She said quitting isn't in her DNA, but winning is. She said she felt the armbar, but she walked out as the Smackdown Champion. She said Ronda's nickname "Baddest Woman on the Planet" isn't a catch phrase, it's a myth. She said her answer is no. "So get in the back of the line, bitch." Rousey leaned on the top rope and listened. She said the fight is going to happen, and she's not going to say I Quit, she's going to scream it "when I bent your elbow backwards." She threw down the mic and her music played.
(Keller's Analysis: Rousey continues to just scrape by as an acceptable top babyface act in terms of her awkward body language and stilted delivery of promos. It seemed like fans were pelting her with some distractions after the video clip aired.  She pushed forward and got through it. Charlotte was fine here. This isn't high-end WWE hype, but it's decent enough and carried by the star power. The rematch request is logical given the way the WrestleMania match ended, and having Braxton frame it as Ronda living up to her word and Ronda admitting she came up short because she didn't win, but then offering a potential remedy with the I Quit stip, it fell into place well enough.) 
-A clip aired of Butch attacking Xavier Woods at WrestleMania. Cole hyped that "the ferocious Butch" would make his Smackdown wrestling debut after the break against Xavier.
-Backstage Sheamus and Holland gave Butch a pep talk. Then Butch made his ring entrance, accompanied by Sheamus and Holland. [c]
-Cole hyped Liv Morgan vs. Sasha Banks was scheduled for later.
(1) XAVIER WOODS (w/Kofi Kingston) vs. BUTCH (w/Sheamus, Ridge Holland)
Xavier and Kofi made their ring entrance. Kofi congratulated them on their first WrestleMania win. Xavier asked them to stop the music and he said he doesn't actually have a WrestleMania win. Kingston said in 2019 when he won, "we both won." Kofi and Xavier said all records are reset post-WrestleMania because this is their new season. They sang that records are reset twice Xavier said he got off a red eye flight from L.A. and hit the gym. He said he got his auntie on the line and she said she can't wait for him to "whip your rabies-infested ass." Butch was itching for the bell to ring. He charged at Kofi when the bell rang, but Xavier ducked. Butch soon took over and pummeled Xavier with punches. McAfee said Butch got his name because he goes after his opponents like a butcher. Butch bled from the bridge of his nose early. He slammed Xavier on the ring apron and then they cut to a break about two minutes in. [c]
Butch battered Xavier's chest against the ropes after the break. Butch cut off Xavier's eventual comeback and stomped away at him. Xavier side-stepped a charging Butch and then scored a three count with a small package. Xavier rolled out of the ring right away to celebrate with Kofi. Butch threw a fit afterward and even slapped Sheamus and Holland. Cole called it a "temper tantrum."
WINNER: Xavier in 9:00.
-As a clip aired of Sami Zayn losing to Johnny Knoxville, the screen sasid: "Sami Zayn: Hero of Jackass?" [c]
-Freeze-frame images from WrestleMania were shown.
-Cole hyped Reigns would address Smackdown later.
-A video package aired on the Knoxville win over Sami including the (cleverly edited) giant mouse trap finish.
-Backstage, Sami asked Adam Cole how he could allow that. He said it was "an anything goes match, not an everybody is welcome match." He said he was supposed to get his revenge against Knoxville, but he had to deal with Party Boy and Wee Man. He said he's one of the best in the world, but he's been reduced to laughing stock. Sami showed Pearce a slice of cheese and said it's because he was trapped in a giant mouse trap. He said he wants his respect back, so he wants a match against the next person who walks through the men's locker room door. Pearce said he loved it. Right on cue, out walked Drew McIntyre. He paused and then walked on. Sani said, "Okay, the next person after that." Pearce said the match is now official and it takes place tonight. Sami said it's perfect because Drew is the toughest guy on the roster, so when he beats him, he'll get his respect back. "All I have to do is beat Drew McIntyre," he said, but with a tone of nervousness. A guy on a headset presented Pearce with a note. He said, "Please tell Rousey I can't meet with her right now."
(Keller's Analysis: Sami has a point. He did have to deal with quite the circus. Good face-saving promo for a heel.)
-Ludwig Kaiser (formerly Marcel Barthel) stood on the stage and introduced Gunther. He then walked onto the stage. The graphic on the big screen said "Ring General Gunther." Cole said he's one of the most decorated international competitors of the past decade and said he'd bring his pulverizing style to Smackdown next.
-A commercial for Raw hyped Rey Mysterio vs. Veer. [c]
(2) GUNTHER (w/Ludwig Kaiser) vs. JOE ALONZO
When Gunther yelled something, McAfee asked Cole what he said and added, "Was that our language?" Gunther pummeled Alonzo and then finished him with a powerbomb. Cole said he has put the locker room on notice.
WINNER: Gunther in 3:00.
-Braxton welcomed Raquel Gonzalez to Smackdown. She said Smackdown has one of the most impressive female locker rooms in all of WWE. (So there's three women's locker rooms, and Smackdown is one of them, and Raquel went so far as to say Smackdown's locker room is one of the best. So maybe the best, maybe second best?) She said they've never seen anyone like her. In walked Angel Garza and Humberto Carrillo who introduced themselves to her. They moved in to kiss her cheeks, but she said "Not a chance." She asked Braxton, "Are those guys always this annoying?"
-Happy Corbin and Madcap Moss made their ring entrance. Cole said Corbin looked glum. They replayed Drew beating Corbin at WrestleMania. Moss was ebullient, celebrating in front of his trophy at ringside that he was awarded for winning the Andre the Giant Memorial Battle Royal. Cole said the saddest Happy Talk could be up next. [c]
-Cole hyped that Reigns was up next. [c]
-Happy Talk: Corbin said this was supposed to be the happiest Happy Talk ever as they reveled in their victory over Drew at WrestleMania. Corbin sat and said he's been doing a lot of self-reflecting. He said when he was on his yacht this weekend, he had an honest conversation with himself about what kind man he is and what kind of man he has become. He said he's realized there is only one person to blame for his loss to Drew. "And that man is Madcap Moss," he said. He turned to Moss, who reacted like he wasn't expecting that at all. Corbin said he distracted him. Moss apologized and said he felt bad.
Corbin said Moss turned WrestleMania into something all about him. He mocked him for "finally winning something" when he won the battle royal trophy. Some fans chanted "Madcap Moss!" Corbin said he's gotten too big for his suspenders. He told him to tell him a joke. "What do you call me when I'm such a bonehead, I cost you a match? Madcap Loss." He laughed. Corbin said it's terrible, so try again. He asked, "What would call Adam Pearce if he ran a brothel? Madam Pearce." Corbin said, "That one sucked too." Corbin said his job is to make him laugh, but jokes lately have been terrible (Lately?)
Corbin said he's giving him another chance to tell him an actually funny joke "like your job depends on it, because it does." Moss said, "What do you call a guy who treats his friends like garbage and dresses like he's going to a funeral for Tommy Bahama? You call him Happy Corbin." He rolled on the mat with laughter. Corbin asked the fans if they really think that's funny. The crowd cheered. Corbin attacked him. Moss fought back and fans cheered.
[HOUR TWO]
Moss and Corbin fought to ringside. Moss smashed Corbin's head against the ringside table over and over, then threw him into the ring. Cole said Moss had been holding this inside for a long time because of how Corbin treated him. McAfee said, "This feels good for all of us. Madcap having to be a song and dance act for Happy Corbin." Back in the ring, Moss beat up Corbin some more and clotheslined him over the top rope. Cole said Corbin was blaming everyone else for his failures. Moss celebrated, then began tossing the Happy Talk set out of the ring.
(Keller's Analysis: The fans seemed to be into Moss, but perhaps in an ironic way. I'm curious if they keep the pants and suspender and name or if he returns with a makeover.)
-Backstage Jinder Mahal, with Shanky, was complaining to Pearce about Ricochet being in witness protection. Pearce said it's nothing personal, but he can't begin to consider it. Ronda then interrupted. Jinder said he wasn't finished. Ronda shot him a look. Jinder left. Rousey asked if her I Quit match is official. Pearce said they should have an answer sometime tomorrow.
-Cole hyped Sasha vs. Liv.
-Drew made his ring entrance. [c]
-A graphic on the screen touted WrestleMania drawing over one billion views across all social media platforms during WrestleMania week. Cole said it was the highest-grossing, most highly-attended WrestleMania in history with fans from all 50 states and 53 countries.
(3) SAMI ZAYN vs. DREW MCINTYRE
Drew beat up Sami for a few minutes. Sami tried to run up the ramp. Drew caught up to him and carried him back to the ring. When he went for a Claymore, Sami ducked and rolled out of the ring. Sami then retreated into the stands and got counted out.
WINNER: Sami in 4:00. [c]
-Extended clips aired of Steve Austin, Happy Corbin, Pat McAfee, and Vince McMahon at WrestleMania Sunday.
-Cole threw to a video package detailing the adversity of Lacey Evans. She said she was born in a small town in Georgia. She said her dad worked construction and life was rough. She said her father suffered from mental health and drug and alcohol addiction, while her mom tried to be the best she could be. She said the mental and physical abuse was more than she could take, so before elementary school, her mom loaded up everything they owned in black trash bags and snuck out without their dad knowing. She said after that, they drove from state to state in various women's shelters and camp grounds the rest of her life. She said moving around that much taught her to adapt and overcome or give up. She said she refused to give up. She said she might not have the same straight shot to stardom that some others have experienced, but what she went through has made her what she is today – a confident, caring mother, wife, sister, daughter, and U.S. Marine. She said that doesn't make her better than the other Superstars, "but they damn aren't better than me."
(Keller's Analysis: I feel gaslit time after time with Lacey Evans and how they just pretend her past in WWE didn't happen or is just irrelevant. That aside, that's quite a story to build up her current character. I'm bracing for another sharp turn within four months, though.)
-Sasha Banks made her ring entrance along with Naomi. [c]
-Megan Morant interviewed Liv Morgan backstage. She said if she wins tonight, that momentum could help her and Rhea Ripley win the tag team titles on Raw. She said Rhea isn't there tonight, but she'll be there on Monday.
(4) LIV MORGAN vs. SASHA BANKS (w/Noami)
Naomi joined the announcers at ringside. Cole congratulated her for being the first black women's tag team champion. She talked about striking a fast friendship with Sasha. Sasha knocked Morgan to the floor after a back stabber. They cut to an early break. [c]
Morgan made a comeback after the break. They both went down after exchanging strikes. They cut to Natalya and Shayna Baszler backstage watching on a monitor. After a Sasha superplex, Liv leveraged Sasha into a three count. Cole called it the biggest win of her career as Naomi said, "It don't mean nothin'." Sasha sat up and looked perplexed over the closing sequence.
WINNER: Morgan in 7:00.
-Cole and McAfee reacted to a clip of Rick Boogs suffering a knee injury at WrestleMania when trying to lift both Usos. They showed a tweet from Boogs that said doctors told him his quad was too strong for the tendon and he flexed so hard it snapped it off the bone.
-Roman Reigns's entrance took place. Reigns was accompanied by Paul Heyman and the Usos as Cole touted that Reigns has been champion 587 days and the Undisputed Champion for five knights. [c]
-Cole announced Drew vs. Sami in a rematch next week.
-Reigns told Milwaukee to acknowledge him. He said Smackdown wasn't enough, so he took down Cowboy Brock and won the WWE Title. He said regarding what's next, there's not much more for him to do. "I done did it all, y'know?" he said. He said there's plenty left for The Bloodline to accomplish. Reigns said the Usos only have one set of titles. He said they'll go to Raw and then have all the gold soon. Shinsuke Nakamura interrupted. Reigns looked incredulously toward Nakamura's gall to interrupt him. McAfee went bonkers.
Nakamura made his way into the ring, mic in hand, as fans sang his entrance theme. Reigns said he knows what it's like to lose a tag partner, because The Bloodline lost Jimmy for over a year. He said the Island of Relevance is a place of love. He hugged Nakamura. The Usos then superkicked Nakamura. They stood over him as Reigns extended his arms and his music began to play again.
(Keller's Analysis: So does this mean Reigns will defend against Nakamura at Backlash, or does this mean Nakamura will fine a new partner to face the Usos? I'm not against a Reigns vs. Nakamura post-WrestleMania feud.)
---
Tonight after WWE Smackdown, join Wade Keller live with guest co-host Alex McDonald to break down the show with live callers and emails.
•STREAM LIVE HERE ABOUT 5 MINUTES AFTER THE SHOW CONCLUDES
•CALL: (347) 215-8558
•EMAIL COMMENTS/QUESTIONS: wadekellerpodcast@pwtorch.com
•IF YOU DON'T LISTEN LIVE, SEARCH "WADE KELLER" ON YOUR PODCAST APP TO SUBSCRIBE AND THEN DOWNLOAD OR STREAM THE FULL SHOW TWO HOURS OR SO AFTER THE TV SHOW ENDS.