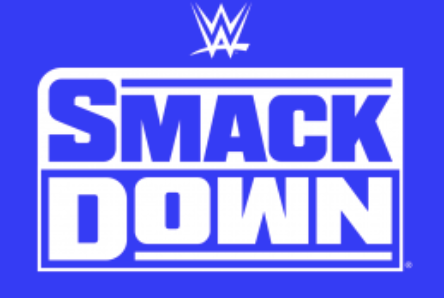 ---
SPOTLIGHTED PODCAST ALERT (YOUR ARTICLE BEGINS A FEW INCHES DOWN)...
---
WWE SMACKDOWN TV REPORT
SEPTEMBER 16, 2022
ANAHEIM, CALIF. AT HONDA CENTER
AIRED ON FOX
Commentators: Michael Cole, Corey Graves
---
[HOUR ONE]
-They opened with pryo blasting on the stage and then Michael Cole introduced the show.
-Logan Paul made his ring entrance. Cole said Logan has had a controversial week. He called him "a maverick." Graves said his life is controversial and he is perpetually on the mind of everyone around the globe. Cole said that Logan "has some balls" for challenging Roman Reigns on his podcast to a match and saying he thinks he can beat him.
Logan said, "I think I did it again. Whoops." He said he has a habit of opening his mouth and saying some stupid things. He said he had Reigns on his podcast this week. He said all he said was that if he wrestles Reigns, "it'd be my match." He said he has opened his mouth before about Floyd Mayweather, and he said Mayweather couldn't put him down "or pay me." He said he's still "working on it." He said he has set up a press conference tomorrow in Las Vegas, Nev. He said if Roman is man enough, he'll show up and meet him face-to-face.
Paul Heyman made his return. He walked out with Jey & Jimmy Uso, Solo Sikoa, and Sami Zayn. Heyman introduced himself, of course. As they all walked to ringside, Graves and Cole noted that they hadn't seen Heyman since Brock Lesnar gave him an F5 through a table at Summerslam. Heyman entered the ring and shook Logan's hand. Heyman told the rest of the Bloodline at ringside, "I've got this; let me handle him."
Heyman said if there was ever someone from outside of WWE who could be a Paul Heyman Guy, it'd be Logan Paul. He called him an athlete and a global sensation. He touted him stepping up and holding his own against Mayweather. He then noted how much taller he is than Mayweather, noting Mayweather would headbutt him in the testicles if he stood in front of him. Heyman said he wouldn't fight Mayweather. Logan said he wouldn't fight anyone. It seemed there like maybe a line was missed. Heyman predicted Anderson Silva is going to knock out his brother.
Heyman said he shouldn't have opened his mouth about Reigns, even if he and his brother have changed the fight game. He said he should make a smart decision and pick a fight with someone else. Logan said Heyman knows how this works, implying the money at stake. Logan said it's just a press conference. He asked what they're all so afraid of. He asked Heyman if he's afraid that he might challenge Reigns at the press conference for the title. He said Heyman would assume Reigns would smash him "and you're probably right." He said all it takes, though, is one lucky shot. "And what if I drop your Tribal Chief like a sack of potatoes, and what if I beat Roman Reigns for the Universal Championship." Heyman said, "If? If? If your brother had balls, he'd be your sister. He doesn't, so he's not." (Uh, I don't think that's how it works.)
Heyman told Logan, "Now, I have to handle you." He called Solo to the ring apron. Solo stepped onto the apron. Logan bet that he can knock Heyman out and be out of the ring before Solo gets to him. Heyman backed away quickly. Sami Zayn stepped into the ring to some cheers. Fans began chanting, "Sami! Sami!" He told Heyman and Solo that he's got it. "You're good," he said. Solo stepped down to the floor. Heyman leaned in the corner, looking a bit nervous. Sami told Heyman he might not be the right person for this job. He said maybe Reigns should have let him handle Logan Paul. Heyman dropped his mic and told him to go for it. Sami said a little diplomacy goes a long way.
Sami walked up to Logan and said he wanted to explain how things work around there. Logan punched him in the face or chin. Some fans booed. Logan looked down at the fallen Sami and asked him how things go around there. The Usos and Solo ran into the ring, so Logan bailed out. Ricochet walked out and fist-bumped Logan. Cole wondered what would happen if Logan challenged Reigns for the championship.
(Keller's Analysis: I can't imagine anyone in WWE really believes that Logan is going to be cheered against Roman and Sami? It's fun seeing Sami's popularity grow. It's good to see Heyman back. Logan still feels like an outsider who expects to be popular and isn't really figuring out how to fit in and win over fans. I don't have any answers, because he seems like a natural heel and anything other than featuring him against babyfaces is taking on a big head wind. The expectation is Reigns vs. Logan will be announced for the next Crown Jewel event in Saudi Arabia.)  [c]
(1) SAMI ZAYN (w/Paul Heyman, The Usos, Solo Sikoa) vs. RICOCHET (w/Logan Paul)
Cole and Graves discussed the prospects of Reigns vs. Logan. Cole said Mayweather was at the tail end of his career whereas Reigns is in his prime. Graves added that Reigns is "about four times the size of Floyd Mayweather." They battled back and forth for a few minutes. Sami took control and mounted Ricochet as Graves said Logan is "as legitimate an athlete as anyone on the roster." Cole said Sami has been pretty valuable to Reigns and his group over the past couple months. Graves said you have to carry your weight to stick with the Bloodline. When Ricochet made a comeback, Sami shoved off him off the top rope. Ricochet landed on the barricade. Logan applauded and encouraged him to get up as they cut to a break at 4:00. [c]
Back from the break, Sami climbed to the top rope and fended off Ricochet. He leaped off the top rope, but Ricochet caught him mid-air with a dropkick. Cole called it a momentum turning point. Sami lifted his knees on a Ricochet standing moonsault, then cradled him for a two count. Heyman turned and pounded the announce table. Cole said he just knocked over water all over his paperwork. Heyman reached out and poured the rest of it out over his paperwork. Cole said, "That's mature, Paul. I'm glad you're back." Ricochet set up a top rope move, but Jimmy Uso stepped onto the ring apron. Ricochet decided not do the move, but leaped down and yell at Jimmy with his back turned to Sami. Sami popped up and landed a Blue Thunder Bomb. Logan had gotten the referee's attention, which slowed her starting her count. Logan smiled and shrugged. Sami was frustrated. Graves was upset.
Ricochet lifted Sami onto his shoulders. Jey jumped onto the ring apron. Ricochet dropped Sami and went after Jey. Sami rolled up Ricochet for a two count. Ricochet came right back with a high knee. Jey got on the ring apron. Ricochet dropkicked him off the ring. Sami caught Ricochet with a half-and-half suplex. Jimmy tried to charge into the ring while Sami had Ricochet covered, so the ref turned to him. Ricochet kicked out by the time the ref started her count. Graves said Jey slid into the ring to prevent Logan from interfering. Cole said has had an issue with Sami, so maybe that was the reason. Sami yelled down at Jey. Then he jumped to the floor and got in his face. Ricochet flip-dove onto all three. Back in the ring, Ricochet hit a top rope shooting star press for the win. Cole called it "the highlight of the night."
WINNER: Ricochet in 13:00.
-The Usos and Solo stood on the ring apron and struck a threatening pose as Logan and Ricochet celebrated. When Madcap Moss ran out with a chair in hand, The Usos and Solo backed off.
-Cole commented on a clip of Karrion Kross interfering at the end of last week's Smackdown main event between Drew McIntyre and Solo Sikoa. He said Kross made Drew's dream of revenge "fade to black." [c]
-A vignette aired with Kross and Scarlett in black and white. He said Drew was executed by the newly appointed People's Executioner. He said Drew made pitiful noises. Scarlett said, "Oh, poor boy." He said Drew fought back, but then faded away like everyone else. He said he rewrites history. He said Drew will remain on an endless loop of suffering. "Tick tock" he said as the camera zoomed in.
(Keller's Analysis: Good video package to follow up on last week's show-closing angle.)
-Max and Maxine Dupri stood mid-ring under a spotlight. Max said they were there to introduce the Maximum Male Models' Back to School Collection. Cole asked, "Didn't school start, like, a month ago." As they posed in the aisle, Braun Strowman's music played. They got wide-eyed with fear. He charged and hit them from behind, then tossed them around. Braun powerbombed Mansoor in the ring. Chad Gable's music played. He walked out. Graves said he's brave but also one of the least intelligent people walking earth. Otis then attacked Braun from behind. Braun brushed off the attack and clotheslined Otis. Gable ran in, but Braun beat him up. Otis recovered and punched away at Braun in the corner, then powerslammed him. Cole said, "Braun is down!" Braun sat up and then stood up as Otis and Gable stood at ringside. Braun yelled, "Let's go!" [c]
-A graphic hyped the Fatal Four-way tag match later.
-They went to Cole and Graves at ringside who threw to a sponsored video package on the Women's Tag Team Title change on Raw earlier in the week.
-Bayley, Dakota Kai, and Iio Sky walked out. Kai & Sky wore their newly won tag title belts. They showed Jojo Siwa at ringside. Bayley said she's back on Smackdown. She touted being everyone's role model. Kai said as champs they can go to any brand anytime and do what they want. Bayley said, "This is what greatness looks like." She said Damage CTRL has the power to win championships, the power to determine the future of Raw and Smackdown (and NXT?), and the power to stop anyone who gets in their way. Raquel Rodriguez stepped out and said she doesn't see greatness, she sees three bullies. She said they're powerless to stop her from getting revenge. She charged into the ring and the three heels bailed out. [c]
(2) BAYLEY (w/Iio Sky & Dakota Kai) vs. RAQUEL RODRIGUEZ
Bayley slapped Rodriguez at the start. Bayley ran to the floor and hid behind Sky and Kai. Rodriguez picked up Sky and threw her at Kai. A minute later, Rodriguez spun Bayley around and powerslammed her for a two count. Bayley took over after knocking Rodriguez off balance on the ropes when Kai and Sky distracted her. Bayley focused on Rodriguez's leg.
[HOUR TWO]
Rodriguez made a comeback two minutes later including two fallaway slams. When she climbed to the second rope, Sky and Kai distracted her. Rodriguez shoved Sky down and then slammed Kai onto Bayley. She followed up with a second rope swinging elbow out of the corner for a two count. The ref turned to get Kai out of the ring as Sky raked Rodriguez's eyes. Bayley then gave Rodriguez her Rose Plant for the win.
WINNER: Bayley in 6:00.
-As the three heels beat up Rodriguez, Shotzi ran out and made the save. Cole and Graves were surprised by Shotzi's actions. Cole said she has some respect for Rodriguez. Cole said Damage CTRL are rubbing people the wrong way.
-Cole and Graves hyped the four-way tag plus Solo Sikoa defending the NXT North American Championship against Madcap Moss.
(Keller's Analysis: Is Paul Levesque admiring the number of titles on AEW TV shows that he's going to bring NXT belts onto Raw and Smackdown now?)
-They showed Ronda Rousey chatting with Kayla Braxton backstage. [c]
-Cole threw to Braxton's sit-down interview with Rousey.
-Braxton asked Rousey about her rematch against Liv Morgan, noting that their last match ended in controversy. Rousey said there would be no controversy this time. Morgan interrupted. She asked Braxton if she could take over. Braxton said "absolutely" but didn't seem thrilled as she got up and left. Morgan said she's never met anyone who has said words that mean nothing more than her. She said Rousey doesn't respect her. Liv said she's the only person on the planet who has defeated her twice, so she should respect her. She said Rousey is saying the things she's said all her life about how she isn't good enough and doesn't deserve to be champion. (Her whole life people have been saying she doesn't deserve to be champion?) She said she has pinned Rousey twice. She said nothing she can say will earn Rousey's respect, so she will beat her again at Extreme Rules. She wanted it to be an "Extreme Rules match." Rousey leaned in and asked if she's serious. "It's your funeral," she said.
(Keller's Analysis: It's such a bad look for Liv to be bragging about winning considering how weak her wins were if her goal is to be a babyface.)
-They went to Cole and Graves on camera. Drew McIntyre stepped onto the announce desk. He congratulated Kross for getting his attention. He said he doesn't have the balls to face him like a man. He asked him for a favor and told him to grow a set and step up to fight him. He said time is running out for him and the only countdown he has to worry about is "3-2-1 lights out." Drew dropped the mic and his music played.
-They went backstage to the Usos and Sami giving Solo a pep talk. Jey said they've got his back just like they did last week. Solo said he's got this. He told Jey he was off his game. He then looked over at Sami and said, "Sami, you coming?" Sami got wide-eyed and smiled and followed Solo to the ring and Jey was displeased.
-As Solo entered the ring, Cole threw to a clip of Solo beating Carmelo Hayes on Tuesday's NXT show to win the title. Graves said he removed any doubt that Solo is "the heavy-hitter of the Bloodline and belongs right where he is." Moss then made his ring entrance. Cole said this is Moss's first championship match. They cut to a break. [c]
(3) SOLO SIKOA (w/Sami Zayn) vs. MADCAP MOSS – NXT North American Title match
Graves and Cole discussed the role of Sami at ringside. Cole said Sami is beginning to win over members of The Bloodline, but if he costs Solo the championship, he could be excommunicated from the group. Graves said he has known a lot of "higher-ups" in WWE have thought Moss could be a big star, but he hasn't had the opportunity. Moss beat up Solo at ringside, but when he was distracted by Sami, Solo hit Moss from behind. Cole said Sami is paying major dividends for The Bloodline. Graves said for all of Sami's personality flaws "in the opinion of some," he knows the game and has had a great deal of success. Solo took over in the ring including a belly-to-belly followed by a running hip attack. Cole said that was paying homage to "the late, great Umaga." Solo said, "This is it!" Madcap tried to mount a comeback, but Solo stopped it right away. Sami verbally taunted Moss. When Solo charged, Moss leaped up and chop-blocked Solo's leg.
Moss nailed Solo with a clothesline a minute later and then played to the crowd. He speared Solo in the corner twice. The crowd wasn't responding. Moss landed a one-arm slam for a near fall. Some more back and forth action including a two count by Solo. An "U-so!" chant started, which Cole acknowledged. Moss rolled up Solo for a two count. Moss caught Solo mid-air and delivered a fallaway slam. Sami pulled Solo to safety as Moss charged. Moss chased Sami around and into the ring. When Moss chased after him, Solo caught him with a surprise kick followed by a uranage for the win. Cole said Sami has become the MVP of The Bloodline in recent weeks. Cole said his pay should be doubled.
WINNER: Solo in 11:00.
(Keller's Analysis: Really solid match. Moss was competitive here and they protected him with the distraction finish. This match was more about Sami than anyone, actually. Moss needs a new name and a distinct personality to get past this stage.) [c]
-They went to Cole and Graves on commentary. Cole hyped the Crown Jewel press conference tomorrow at 12:30 PT featuring Reigns and Logan. They announced that Reigns will return to Smackdown next week. Also, Otis vs. Braun one-on-one.
(4) BUTCH & RIDGE HOLLAND (w/Sheamus) vs. LUDVIG KAISER & GIOVANNI VINCI (w/Gunther) vs. HIT ROW (Ashante Thee Adonis & Top Dolla w/B-Fab) vs. THE NEW DAY (Xavier Woods & Kofi Kingston) – No. 1 contendership match

All four teams got ring entrances. Sheamus and Gunther stared each other down at ringside. Xavier dove onto a crowd at ringside followed by Kofi doing a dive himself seconds later. New Day celebrated as they cut to a break at 1:00. [c]
Cole said some believe Sheamus vs. Gunther was "the match of the year" so far. Butch yanked on Kaiser's finger, then stomped on his elbow. A few minutes later, with Imperium in control, they cut to another break. [c]
After the break, Xavier hot-tagged in Kofi. A couple minutes later, Butch went on a flurry of offense against several opponents. He round-kicked Adonis in the head. Top Dolla entered. Butch went on the attack, but Dolla kicked him in the face. Dolla lifted Kofi and Butch, then caught Xavier. He walked all three around the ring and then powerslammed them. "How impressive was that?" asked Cole. Top Dolla celebrated and got some cheers. Holland entered and tried to lift Dolla, but Dolla blocked it. Ridge succeeded in flapjacking him. Graves said he had to pick his jaw up off the ground. He said he's feeling eight letters and the last four aren't appropriate for national TV. Kofi dove at Dolla and knocked him over the announce table. Kofi then splashed Adonis and covered him, but Butch broke up the cover. Vinci tagged in and surprised Kofi with a roll-up. Kofi rolled through for a two count. Kaiser and Vinci double-teamed Kofi and set up a top rope move. Holland shoved Kaiser off the top rope. Vinci dropped Kofi recklessly. Holland then stole the pin. Sheamus celebrated with them as Cole hyped the tag title match next week. Kofi rolled out of the ring and appeared relatively okay as the show ended.
WINNERS: Holland & Butch in 19:00.
(Keller's Analysis: This had the type of chaotic action you'd expect in a match like this with these four teams. A number of wrestlers had standout moments.)