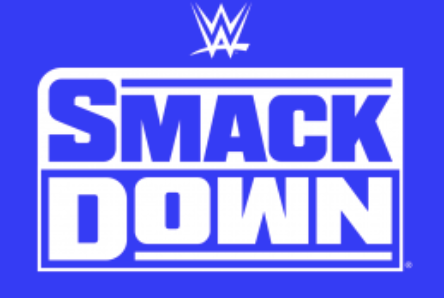 ---
SPOTLIGHTED PODCAST ALERT (YOUR ARTICLE BEGINS A FEW INCHES DOWN)...
---
WWE SMACKDOWN TV REPORT
FEBRUARY 3, 2023
GREENVILLE, S.C. AT BON SECOURS WELLNESS ARENA
AIRED ON FOX
Announcers: Michael Cole, Wade Barrett
Ring Announcer: Samantha Irvin
---
[HOUR ONE]
-After "Then, Now, Together, Forever," they went right to a video package of The Bloodline attacking Kevin Owens at the Royal Rumble and then Sami Zayn trying to stop it and eventually hitting Reigns with the chair from behind.
(Keller's Analysis: Great dramatic edits and effects really did justice to this angle.)
-Kayla Braxton stood outside the arena as a black SUV arrived. Solo Sikoa and Jimmy Uso got out the front. Roman Reigns and Paul Heyman got out of the back row. Braxton asked Reign for an update on the status of Jey. Reigns walked past her. Heyman stopped and said it was a cold-hearted question from a warm-hearted lady. He said they can neither confirm nor deny Jey's status.
-The Smackdown opening aired.
-Pyro blasted in the arena as Michael Cole introduced the show. He said after a record-breaking Rumble, they are officially on the Road to WrestleMania. The WrestleMania sign hung from the rafters. Wade Barrett plugged that Reigns would address the state of The Bloodline later.
(1) BRAUN STROWMAN & RICOCHET vs. IMPERIUM (Ludvig Kaiser & Giovani Vinci) – Winner Earns Smackdown Tag Team Title match
The bell rang nine minutes into the show. Kaiser took early control against Ricochet. Braun checked Vinci at ringside and then went face-to-face with Gunther at ringside. Kaiser leaped through the ropes at Braun, but Braun caught him. Vinci leaped off the top rope onto both, but actually overshot them both, but they fell down anyway when his forearm brushed Braun's shoulders. They cut to an early break. [c]
Strowman launched Ricochet onto Imperium at ringside. Cole declared he loves this team of Strowman and Ricochet. Ricochet shoved Gunther. Gunther shoved Ricochet down. The ref only saw Gunther's shove, so he kicked him out of ringside. Ricochet laughed. Vinci held Ricochet's leg as he re-entered the ring. Kaiser then went after Ricochet with a hard clothesline and a near fall. They cut to another break at 9:00. [c]
When Imperium took over, Barrett said it was evidence of the benefit a long-term team has over a newer team. Vinci landed a brainbuster suplex for a two count. Braun pounded the mat to encourage the tag and then he got tagged in. He tossed Vinci and Kaiser around. Kaiser took a nice bump from a Braun clothesline. Braun gave Kaiser a Monster Bomb, then tagged in Ricochet. Ricochet leaped off of the shoulders of Strowman with a flip splash for the win.
WINNERS: Strowman & Ricochet in 16:00.
(Keller's Analysis: Good tag match. Braun and Ricochet weren't an obvious team to put together, but it is working. Cole is really touting them, but it seemed deserved even if he lays it on a little thick.)
-They went to Cole and Barrett on camera. Cole said the Usos will defend their titles next week against Braun & Ricochet. Barrett said this might be the best time to face the Usos. He wondered if Jey would even show up. Cole threw to highlights of the Women's Rumble match and then Ripley choosing Charlotte as her opponent at WrestleMania before pointing to the WrestleMania sign.
-Braxton interviewed Charlotte Flair regarding Ripley choosing to face her. Charlotte was all smiles. She said WrestleMania will be awesome. She said her focus tonight is on Sonya Deville, her opponent tonight. Deville interrupted and let out a "wooo" and said they're in Flair Country, also known as Hicksville. She pointed at Charlotte's title and said she'll be the one defending against Ripley. She said Hollywood needs a star. Charlotte smiled and told her to save her trash-talking for the ring.
-Cole plugged that they'd show the incident with the Mysterios after the break. [c]
-Freeze-frames aired of memorable moments from the Rumble.
-Cole plugged the Clash at the Coliseum NASCAR event. A clip aired of New Day and Rey Mysterio at a promotional event for NASCAR as the L.A. Coliseum when Dominik, Finn Balor, and Damian Priest showed up. Dominik asked Rey if he wants to lose to him a go cart race again. Rey said he can spank him like he did when he was three years old. They both suited up. Dominik said, "I woke up this morning with a funny feeling. I pissed excellence, I felt great." New Day and Priest & Balor cheered as Rey and Dominik raced each other. They had Rey and Dominik mic'd up and they were trash-talking each other while racing. Rey won. New Day lifted him in the air. Dom accused him of cheating and threw his helmet at him. They all yelled at each other.
-Cole then hyped NASCAR on Fox on Sunday.
(2) CHARLOTTE FLAIR vs. SONYA DEVILLE – Smackdown Title match
Cole praised Charlotte for being a fighting champion. The bell rang 47 minutes into the hour. Charlotte took early control and applied an armbar. Deville yanked on Charlotte's hair and applied a wristlock. Charlotte countered and did the Flair flip into the corner and then leaped at Deville off the top rope with a body press for a two count. Deville yanked on Charlotte's hair to take over at 2:00 as they cut to a break. [c]
Back from the break, Deville had Charlotte grounded with a side headlock. Cole sent out condolences to the family of "The Genius" Lanny Poffo, acknowledging his death. (That was pretty minimum in terms of acknowledgment.) Charlotte made a brief comeback, but Deville took over again. She brushed aside a Charlotte boot and then kicked her and landed a flying knee for a two count at 8:00. As Deville set up a figure-four and let out a "woo!" as a taunt, Charlotte caught Deville with a small package for a near fall. (Deville's shoulders appeared to be down for three from the camera angle provided, but the ref stopped his count.) Charlotte handspring clotheslined Deville for a two count. When Charlotte went for a moonsault, Deville lifted her knees and scored a near fall with her legs on the middle rope for illegal leverage. Charlotte popped up and applied a figure-four and then bridged into the Figure-Eight for the tapout win. Cole said Charlotte appeared as focused as he's seen her. Barrett said during WrestleMania season, wrestlers like Charlotte know they have to be at their best.
WINNER: Charlotte in 10:00 to retain the Smackdown Title.
(Keller's Analysis: They told a good story in ten solid minutes of action.)
[HOUR TWO]
-They went to Cole and Barrett at ringside who threw to a video package on Cody Rhodes winning the Royal Rumble and earning the match against Reigns with clips of his promo from Raw on Monday.
-They cut backstage to a close-up of Solo. The camera panned over to a pensive Jimmy and Reigns as Heyman studied Reigns. Reigns asked Jimmy where his brother is. Jimmy said he didn't know. Reigns asked if he talked to him. Jimmy said he hasn't heard from him. Reigns said that seems disrespectful. "Not only does he walk out, but he doesn't care enough to communicate," he said. He noted they have a title match next week. He said you don't walk out on your obligations. He turned and looked Jimmy in the eyes and asked again if he's talking to Jey. Jimmy sat up and said he hasn't, but Jey will be there. He said Jey just needs time to chill out. Reigns asked if he'll be there for the entire Bloodline or just him. Reigns said they don't seem to understand the urgency that's needed. Reigns asked Heyman if it's WrestleMania season. Heyman confirmed it it. Reigns told Jimmy and Solo to "find him now."
-The Brawling Brutes made their ring entrance. Cole shifted to a video on "the historic career of Kofi Kingston" as part of WWE celebrating Black History Month. It narrowly focused on Kofimania a few years ago. [c]
(3) THE VIKING RAIDERS (w/Valhala) vs. THE BRAWLING BRUTES (Butch & Ridge Holland)
They aired a clip of the Viking Raiders attacking Sheamus and Drew McIntyre last week. The bell rang about ten minutes into the hour. They battled back and forth for a few minutes before cutting to an early break. [c]
A commercial aired for NXT Vengeance Day. When they returned to live action, Cole noted the Raiders once dominated NXT. Butch took Ivar down with a top rope huracanrana at 8:00 for a two count. When he went for a moonsault, Ivar caught him and stood. Butch shifted into a sleeper. Ivar tagged in and broke up the sleeper. Ivar nailed a charging Holland with a spinning hook kick at ringside. The Raiders gave Butch their double-slam finisher for the win.
WINNERS: The Viking Raiders in 9:00.
-As the Raiders celebrated in the aisle, Drew McIntyre's music played and he and Sheamus charged out and fought them. Barrett said it wasn't sneak attack as they charged at them looking them in the eyes. They beat up the Raiders and then played to the crowd cheers.
-They went to Cole and Barrett on camera who threw to a highlight package on the Bray Wyatt vs. L.A. Knight match. Afterward, a clip aired of Bray in a rocking chair with his back to the camera when Uncle Howdy walked in and put his hand on Bray's shoulder. They both turned toward each other and the camera as the video abruptly ended.
-Shotzi made her entrance in her tank. [c]
(4) NATALYA vs. ZELINA VEGA vs. SHAYNA BASZLER vs. SHOTZI – Winner Qualifies for Elimination Chamber
The bell rang 30 minutes into the hour. They cut to an early break at 2:00 after Baszler nailed Natalya with a knee to the face for a near fall. [c]
Shotzi dove through the ropes and tackled Baszler at ringside. Vega backflipped off the middle rope onto both Baszler and Shotzi at ringside. Natalya went after all three on the floor. Zelina broke up Natalya's attempt to put Shotzi in a Sharpshooter. Baszler put Vega in a Kirafuda clutch mid-ring. As Vega faded, Natalya intervened. Baszler put her in the sleeper, but Natalya broke free and then put Vega in a Sharpshooter. Vega tapped out. Cole said Natalya could be considered a favorite in the Chamber given she'll be wrestling in her home country.
WINNER: Natalya in 8:00.
-Cole hyped Candice LeRae, Michin, Piper Niven, and Carmella would battle on Raw for the final slot.
-Heyman informed Reigns that his call to Jey went right to voicemail. Jimmy entered the room and said he couldn't get ahold of Jey, either. "Big fat zero," he said. Reigns said he just can't understand. "For all the times of the year for this to happen," Reigns said. "We were doing so good. No problems, no hiccups." He sighed and said he has so much on his plate. He talked about the stress and the burden of the position and is feeling pulled in different directions and spread too thin. He apologized for his tone earlier. He said he's worried for Jey and he needs them to be as strong as they ever were. He said if they're not, there's no more of their success in the ring. He said Heyman sent catering to the bus and he wanted them to eat while he goes to the ring to handle some business. He told them to wait for him. [c]
-Cole hyped the Usos vs. Braun & Ricochet, Rey vs. Madcap Moss vs. Karrion Kross vs. Santos Escobar with the winner facing Gunther for the IC Title.
-Reigns and Heyman walked to the ring. Barrett said Jey is hot-headed and he let down the Bloodline by coming to Sami's side. Reigns asked the crowd to acknowledge him. Instead, they chanted "Sami! Sami!" Reigns said it's pretty obvious who they want him to talk about. He said he'd rather talk about Cody Rhodes. (Some boos.) He said Cody won the Rumble and deserves his attention. (More boos. Uh-oh.) "But you simple folks have reduced me to talking about the past," he said. More "Sami" chants. He said he'll talk about Sami if they insist. He said there are two sides to every story, so you'll hear his. He said in order to hear his side, they have to go back to WarGames.
He said he told everyone when he looked at Sami then he saw everything he wanted. He said he saw greed. He said he gave Sami the opportunity of a lifetime and all he's done is use his Island of Relevancy. He said the fans are the same way. They just want more and more and never give back. Sami attacked Reigns from behind. Heyman exited the ring promptly. Fans cheered as Sami tore off his black hoodie. Reigns fought back with some knees to Sami's skull. He stomped away at him. Fans booed. Heyman grabbed a chair for Reigns. Sami recovered and speared Reigns. Cole said, "This place has come unglued." Another "Sami" chant broke out. Sami picked up a chair and swung it. Reigns bailed out. Heyman joined him.
Sami yelled to Roman. He said he's wrong about him. He said never wanted anything from him until now. He said he is coming after him and his Undisputed WWE Universal Championship. Jimmy and Solo showed up and attacked Sami. They put Sami's head in a chair. Solo was going to charge at Sami in the corner. Reigns stopped him and walked over to Sami. He pulled the chair off of him. Fans chanted, "We want Jey!" Reigns said Sami broke up the Bloodline and his right-hand man Jey isn't there because of him. He said Sami will get what he wants. He said he wants him in Montreal at the Chamber and he'll dismantle him in front of his family and friends. He said he wants them to see what happens when you mess with his family. Sami struggled to sit up in the corner as another "Sami!" chant broke out. Heyman presented Reigns with his belts. Reigns trash-talked Sami some more as the show ended.
(Keller's Analysis: This worked well. The crowd was into it. It showed Sami with a spine enraged and eager to take on Roman without fear and hesitation. That said, I was left with a feeling that something was missing. The focus from Reigns throughout the show was about Jey, not Sami. I get Jey is missing and Reigns might not want to acknowledge Sami after what he did, but what fans are into most by far is the Sami-Roman dynamic. I wanted to hear a little more from Sami there, perhaps briefly talking through what Reigns did to cause him to break ties with him. It seems, with Sami so desperately wanting to be part of the Bloodline for so long, that it'd be more natural if he seemed more torn or conflicted or even melancholy over the end of something he had pursued for so long, and going through a process of reconciling what he took part it that he now regrets in terms of helping the Bloodline now that he sees how far they were willing to go and what they ultimately were expecting from him. Maybe that's still to come. Nevertheless, Sami is mega-over and Reigns has serious heel heat like we haven't seen in a long time and the match is going to blow the roof off the arena in Montreal.)