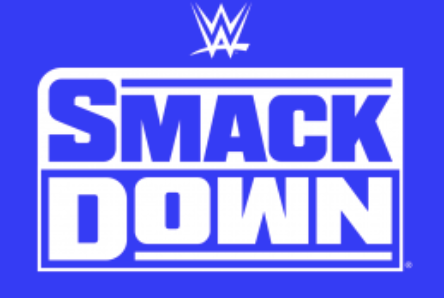 ---
SPOTLIGHTED PODCAST ALERT (YOUR ARTICLE BEGINS A FEW INCHES DOWN)...
---
WWE SMACKDOWN TV REPORT
SEPTEMBER 22, 2023
GLENDALE, AZ AT DESERT DIAMOND ARENA
AIRED ON FOX
REPORT BY ALEX McDONALD, PWTORCH CONTRIBUTOR
Announcers: Michael Cole, Kevin Patrick, Corey Graves
[HOUR ONE]
-The camera showed a wide shot of the crowd and panned as Kevin Patrick introduced the show.
-John Cena's music played and he made his entrance to a loud ovation from the crowd. They showed a recap of last week's Grayson Waller Effect segment from last week. The video ended with A.J. Styles saving John Cena from the Bloodline and Cena standing tall with Styles in the ring.
-Cena was in the ring. He welcomed the audience to Smackdown. Cena ran down the ways he's participated in WWE and some of the cities he's been to. Cena said all of the most recent shows have been sold out, but not like tonight. Cena said tonight is special. He said he doesn't want to be a host or a ref, he wants to compete. Cena said he wants to have a match tonight. He said he needs to ask the crowd for their permission. Cena asked if it was a good night to have a match. The crowd cheered. Cena thanked them. He said he's excited, but he's also angry. Cena said he's angry at the Bloodline. He said he's angry enough to fight both of them himself, but he has a partner. Cena said his partner is phenomenal.
-A.J. Styles made his entrance. Michael Cole mentioned the trilogy of matches the two had in 2016. Corey Graves said Styles and Cena together could cause problems for the Bloodline. Styles entered the ring and stepped up to Cena. Styles took the mic from Cena. Styles backed up and the crowd chanted his name. Styles asked if Cena wanted them to face the Bloodline. The crowd chanted "yes, yes, yes". Styles called out the Bloodline and said if they want some, they should come get some.
-Jimmy Uso's music played and he made his entrance alongside Solo Sikoa. They walked toward the ring. Sikoa and Jimmy paused then jumped on the apron. Sikoa stared down Cena and Styles as Jimmy barked orders. Cena removed his shirt and prepared for the fight. Jimmy dropped off the apron as Sikoa remained. Sikoa slowly dropped to the floor to join Jimmy. They backed off as Jimmy said "no, sir". Graves said the Bloodline is insistent on dictating the terms of this match.
(McDonald's Analysis: I almost wish Jimmy and Sikoa had been in their ring gear so this was less predictable. Obviously, the Bloodline isn't just going to give the faces what they want. I wish the announcers were smarter and would point things like that out. Anyway, I expect we'll see this match at Fastlane. It's interesting that Sikoa and Jimmy came out together. Did Sikoa choose to side with Jimmy or is it for convenience? Either way, I liked that Sikoa wanted to fight and dropped off the apron reluctantly. I really hope we get a Cena and Sikoa match at some point during Cena's return. I would rather they did that at the PLE, especially if Cena is motivated to give something to Sikoa.)
-They showed a graphic for the Women's Championship match between Asuka and Iyo Sky. Patrick hyped the match. They then showed a recap of The Rock's appearance on Smackdown last week. Graves said they would revisit the segment later tonight. Cole hyped Rey Mysterio and Santos Escobar against the Street Profits as a graphic was shown.
-Rey Mysterio and Santos Escobar made their entrance with Zelina Vega. Patrick said Escobar and Mysterio will team up tonight a week before their match for the United States title. Patrick promoted the tag match will be after the break. [c]
-Cena and Styles were in the back with Adam Pearce. Cena asked what he had to do to get the match tonight. Pearce said it was complicated. Cena and Styles complained. Pearce said he needed to find Paul Heyman and he would let them know what he could do. Pearce walked off. Styles and Cena questioned why Pearce had to ask Heyman.
-The Street Profits made their entrance with Bobby Lashley. Patrick narrated a video of the Profits' win over the L.W.O. last week. Graves then narrated the attack after the match by the Profits and Bobby Lashley.
(1) SANTOS ESCOBAR & REY MYSTERIO (w/ Zelina Vega) vs. STREET PROFITS (Angelo Dawkins & Montez Ford) (w/ Bobby Lashley)
Escobar started with Dawkins. Escobar charged and Dawkins grabbed a headlock. Escobar fought back with punches to the gut then shot Dawkins off the ropes. Dawkins took Escobar down with a shoulder block. Dawkins ran the ropes again. They traded dips and flips then Escobar took Dawkins down with a dropkick. Mysterio tagged in. Mysterio continued the attack. Dawkins recovered and took Mysterio down. Ford tagged in and took Mysterio down. Ford made the cover for a two count. Mysterio recovred and took down Ford. He knocked Dawkins off the apron then dumped Ford to the floor. Mysterio went for a dive but Dawkins pulled Ford out of the way. Mysterio crashed and burned. Escobar tried to come off the steps but the Profits moved again. Escobar and Mysterio were both down at ringside as the Profits stood tall. [c]
Back from break, Mysterio was on the apron with Ford in the ring. Mysterio hit a sunset flip for a two count. Ford got up right away and landed a big clothesline. Ford made the cover for a two count of his own. Ford sold frustration. They got to their feet and Mysterio fought back. Ford sent Mysterio to the corner but Mysterio kicked his way out. Mysterio crawled toward Escobar but Ford pulled him back. Mysterio hit a hurricanrana that sent Ford into a corner. Mysterio tagged in Escobar. Escobar took down Ford then knocked Dawkins off the apron. Escobar took down Ford with a couple of flying forearms. Escobar landed a kick in the corner then came off the top rope with a crossbody. Escobar made the cover for a two count. Escobar went for a sunset flip but Ford rolled through and landed a kick. Ford followed up with a standing splash and made the cover for a near fall. Ford climbed to the top rope but Escobar cut him off. Escobar followed Ford up and hit a Frankensteiner. Escobar made the cover but only got a two count. Mysterio and Vega cheered Escobar on. Escobar charged Ford in the corner and landed double knees. Escobar lifted Ford to his shoulders but Ford got free. Ford landed a big kick and tagged in Dawkins. Dawkins hit a flapjack and made the cover for a two count. Escobar landed a knee that rocked Dawkins. Mysterio tagged in and hit a tornado DDT on Dawkins. Mysterio set up for a 619 but Dawkins caught him coming in with a Sky High. Escobar broke the count. Ford tried to intervene but Escobar knocked him to the floor. Mysterio came off the ropes and took out Ford at ringside. Dawkins distracted the ref and Lashley slammed Mysterio on the apron. Dawkins paused and looked at what Lashley had done. Dawkins went for a powerbomb but Mysterio countered into a sunset flip for the win.
WINNER: Rey Mysterio & santos Escobar in 11:00
-They showed a replay of the finish and Graves mentioned that Dawkins made a mistake by hesitating. He said Lashley is a former WWE Champion and is trying to guide the Profits. They cut to the announcers at ringside. Cole mentioned that Lashley has asked the Profits to take on a new demeanor and they seem to be struggling with it.
(McDonald's Analysis: I expected that finish with the United States title match next week. With that said, the framing by the announcers was interesting. Cole outright said the Profits are struggling with the change even after the announcers have touted their new attitude week after week. It's an odd pivot. The moment with Dawkins was also slightly odd. Clearly, Lashley is a heel and the Profits haven't made the full switch, yet. I want to see them make the transformation and become new characters. Maybe WWE realizes they need a journey to get there and this is their way of doing that. I've said this before, but I'm also totally fine with one of them being a heel with Lashley while the other is a face.)
-Patrick threw to a video recap of The Rock's segment last week on Smackdown. The video highlighted his interaction with Austin Theory and the People's Elbow from Rock and McAfee to Theory. After the video, Patrick touted the 153 million views the video received. Cole asked if we smelled what they were cooking. Theory appeared from the crowd and yelled at the announcers. He pulled the top off the announce table. Officials appeared and tried to pull Theory back. He pushed them away and continued to yell at the announcers. Cole asked what Theory's problem was. Graves said he was obviously disrespected. The officials coaxed Theory toward the ramp. [c]
-There was a video package on Alba Fyre and Isla Dawn. They said the Women's Tag Team titles are cursed and insinuated they put a curse on the titles.
-Theory was in the back with Pearce. Pearce yelled at Theory and told him he couldn't hijack the show. They bumped into the Brawling Brutes. Butch and Ridge Holland poked fun at Theory. Grayson Waller appeared. The Brutes challenged Waller and Theory to a match. Pearce made the match official and said he needed to find Heyman.
-Lashley and the Profits were in the back. Lashley yelled at Dawkins for hesitating. Lashley told them he wanted everything back. The suits, the watches, everything. Lashley said if they can't get the job done, he'll go to catering and find someone who can.
(McDonald's Analysis: Good stuff. I really like the deal with Theory and Waller. They compliment each other well and I think it helps give Theory some more personality. I loved the segment with Lashley and the Profits. His reaction is exactly what it should have been given the circumstances. He's trying to teach them and Dawkins didn't capitalize on the moment. I also really liked the look on the Profits' faces Lashley walked off. Again, I hope this is part of a journey that shows why the Profits are different and marks a clear, defined character change that they desperately need.)
-A video package aired on Asuka and Iyo Sky. The video touted them as generational stars and hyped their first ever match.
-Asuka made her entrance. Cole and Graves talked about her relationship with Sky and how they've known each other for fifteen years. They said this was their first singles match against each other for a championship and it would be after the break. [c]
-Paul Heyman was in the back on the phone. Pearce appeared. They showed them talking without any audio. Patrick explained that Pearce is trying to get a match with the Bloodline against Styles and Cena.
-Asuka was in the ring warming up.
-Iyo Sky made her entrance with Dakota Kai and Bayley at her side. Cole mentioned that Sky has had her critics during the title run and she needs to beat a major opponent. Graves agreed and mentioned that Asuka feels that Sky betrayed her in Japan and wants revenge.
(McDonald's Analysis: I love that they went out of their way to mention the history the two women have with each other. I also really liked that Cole mentioned that Sky needs to defeat big time wrestlers. Good stuff and it makes the match feel more important and like it has real stakes.)
-Formal ring introductions took place. Before the bell could ring, Charlotte Flair made her entrance. Graves called her the history maker. Charlotte made her way to the ring and Asuka looked confused.
(2) ASUKA vs. IYO SKY (c) (w/ Bayley & Dakota Kai) – WWE Women's Championship Match
The bell rang and Sky and Asuka circled each other. Patrick called this the biggest match of Sky's career in WWE. Asuka went after Sky's arm. Sky flipped out and reversed. Asuka returned the favor then grabbed a headlock and took Sky down. Sky tried to fight out as they got back to their feet. Sky got free and grabbed a headlock of her down. Asuka tried to shoot Sky off but Sky clamped down. Asuka reversed and went for a quick pin but didn't get it. Sky backflipped away from Asuka. Asuka extended her hand to Sky. Sky went for a kick and Asuka dodged. Asuka took Sky down and made a quick cover for a two count. Asuka hit a couple of arm drags then climbed to the second rope. Sky charged and took Asuka off the second rope with an arm drag. Asuka dropped to the outside. Sky went for a moonsault off the ropes but Asuka moved. Asuka took Sky down with a kick and tried to regroup on the apron while Sky was down at ringside. [c]
Asuka and Sky battled on the top turnbuckle. Asuka set up for a superplex but Sky knocked her off. Sky dropped to the apron and hit a springboard dropkick. Sky followed up with a kick and hit another springboard dropkick. Sky took Asuka down and hit a double stomp to the gut of Asuka. Sky charged and hit double knees. Sky made the cover and made a two count. Sky positioned Asuka and climbed to the top rope. Asuka crotched Sky. Sky fought Asuka off. Asuka fought back and landed a series of kicks. Asuka followed Sky up. Asuka hit a superplex and both women were down. Asuka crawled over and made the cover for a two count.
[HOUR TWO]
Both women got to their feet. Sky landed strikes and charged Asuka but Asuka took her down with a big kick. Asuka made the cover for a two count. Sky came off the ropes and took down Asuka. Sky made the cover for a two count of her own. Sky grabbed a waistlock on Asuka. Asuka went for the ropes but Sky pulled her away and landed a German suplex. Sky bridged into the cover and Asuka transitioned into an arm lock and then into an arm bar. Sky fought free then took Asuka down by the legs. Sky landed a big kick. Both women struggled to their feet. Sky charged Asuka in the corner but Asuka landed an elbow followed by a kick. Asuka came off the top and took Sky down. Asuka went for a German suplex but Sky got free. Asuka stayed on the attack with a series of kicks that ended with a sliding kick. Asuka made the cover for a two count. Asuka got an armbar, but released. Asuka kicked Sky then climbed to the top. Sky got to her feet and dropkicked Asuka off the top rope and to the floor. Asuka went to the apron and Sky went for a sunset flip. Asuka held on but Sky pulled her down with a powerbomb. Asuka and Sky got to their feet. Asuka missed with a kick and hit the ringpost. Sky went to the top rope and came off with a moonsault. Both women were down as they cut to break. [c]
Sky had Asuka in a chinlock as they came back from break. Asuka got to her feet and got out to roll Sky up for a two count. Sky responded with a German suplex and bridged into a pin for a two count. Sky was frustrated. Sky went for a crossface and Asuka started to move toward the ropes. Sky switched and put herself between Asuka and the ropes. Asuka reversed into the Asuka Lock. Sky moved to her back and forced Asuka to break instead of being pinned. Asuka went for a kick but Sky ducked. Asuka landed a kick and climbed to the second rope. Asuka came off with a dropkick and made the cover for a two count. The two women traded blows from their knees. They got to their feet and continued to trade forearms. Asuka rolled into an armbar. Sky fought but Asuka transitioned into the Asuka Lock. Sky got free again. Asuka transitioned yet again into the Asuka Lock but Sky fought her off. They got to their feet and traded roll ups before Asuka went back to the Asuka Lock. Bayley grabbed Sky's foot and put it on the bottom rope. Charlotte knocked Bayley down. The ref broke the hold. Asuka was distracted. Sky took her down and followed up with the moonsault for the win.
WINNER: Iyo Sky in 20:00
-Cole called the match a break out moment for Sky. Bayley and Kai celebrated with Sky in the ring.
(McDonald's Analysis: Why was Cole acting like the win was an accomplishment when Sky got help from Bayley? And why did they insist on having that as the finish? The match was really good. PLE quality and both women worked really hard. They need to give matches like that clean finishes on Smackdown. They set up these big matches for TV and they always do a garbage finish. It sets up the expectation that we can't have both a big match and a clean finish on an episode of Smackdown. That's the wrong message to send to your fan base. It didn't accomplish anything here anyway. Nothing was furthered storyline wise. On top of that, the match was long and both women had multiple opportunities to win, so it's hard to say that Asuka got screwed, even if she had the match won, kind of. Just poor booking. Sky could have won the match clean with basically the same finish without Bayley. It just doesn't make any sense.)
-The Bloodline was in the back. Pearce entered the room. Jimmy welcomed Pearce in and told Sikoa to relax. Pearce had the contract for the tag team match. Heyman said he was fine with it as long as it wasn't tonight. Pearce said it will be at Fastlane. Jimmy said it looked good and said they would sign it in the ring. Pearce said he would let Styles and Cena know and walked off. Heyman told Jimmy that those decisions need approval from the Tribal Chief first. Jimmy said to let him know what he says. Jimmy walked off. Sikoa looked at Heyman and told him not to worry. Sikoa said there won't be anyone to face them at Fastlane after tonight. Sikoa walked off. Heyman lifted his phone and told it to call Roman Reigns.
-The Brawling Brutes made their entrance. They showed a graphic for the Brutes against Theory and Waller. Patrick hyped the match as the main event and said it would take place after the break. [c]
-Kit Wilson spoke into the camera with Elton Prince behind him on a trainer's table. Wilson mentioned the date that Prince suffered his injury. They then cut to a montage of Wilson helping Prince recover. Prince struggled through various exercises. A doctor appeared and said Prince has a separated shoulder and he will be fine. Wilson assured Prince he would help him get better.
(McDonald's Analysis: I can't do this segment justice. You have to see it for yourself. Funny stuff.)
-Grayson Waller made his entrance. He paused on the ramp and Austin Theory made his entrance to join Waller. Waller talked up Theory as he posed on the ramp in the spotlight.
(3) BRAWLING BRUTES (Butch & Ridge Holland) vs. AUSTIN THEORY & GRAYSON WALLER
Theory started against Butch. Theory took Butch down with a big clothesline that took Butch inside out. Theory punched away at Butch and tagged in Waller. Waller landed knees to Butch and celebrated. Waller went to the arm but Butch reversed into an armbar of his own. Butch pulled at Waller's fingers then stepped on his arm. Holland tagged in. Holland grabbed a front facelock on Waller and swung him around. Holland lifted Waller and held him in place before delivering a butterfly slam. Holland took Waller to the corner and tagged in Butch. Butch stayed on the attack. Butch ran the ropes. Theory pulled the ropes open and Butch fell to the floor. Waller followed Butch out. Butch recovered and sent Waller into the timekeeper's area. Butch landed Ten Beats on Waller. Holland sent Theory to the outside. The Brutes celebrated in the ring as Waller and Theory tried to regroup on the outside. [c]
Butch fought back against Theory. Theory took Butch down and made the cover for a two count. Theory landed punches then tagged in Waller. They showed a clip of a beautiful dropkick from Theory during the break. Theory and Waller stayed on the attack on Butch and traded tags. Theory and Waller hit clotheslines on Butch in the corner. Butch crumpled to the mat as Waller was the legal man. Waller set up for Ten Beats. Butch blocked it and pulled at Waller's fingers. Butch came back into the ring and tagged in Holland. Holland took down Waller with a shoulder to the gut. Holland tossed Waller around then hit a double underhook suplex. Holland made the cover for a two count. Holland lifted Waller but Waller got free and tagged in Theory. Theory took Holland down from behind then landed a big right. Theory made the cover but Butch made the save. Butch took Theory down. Theory dropped to the apron. Butch knocked Waller to the outside. Waller tried to roll into the ring but Holland took him out with a tackle. Holland landed a big slam on Theory and made the cover for a two count. Butch came off the top rope and took Waller out with a moonsault. Holland lifted Theory but Theory got free and covered Holland for a two count. Holland recovered and hit the Alabama Slam. Holland made the cover but Theory kicked out at two. Holland put Theory in a Boston Crab. Waller tried to get in the ring but Butch cut him off with a sleeper. Waller backed Butch into the ring post. Waller hit the Rolling Stunner on Holland. Theory followed up with A Town Down and made the cover for the win.
WINNER; Austin Theory & Grayson Waller in 12:00
-Theory and Waller celebrated on the ramp and talked trash into the camera.
(McDonald's Analysis: Really cool finishing sequence. I also really liked Waller showing up in the spotlight with Theory during his entrance. I actually liked how these guys worked together. The "Butch pulls your fingers and manipulates the joints" spot is stupid and needs to go away, but other than that, really good stuff. The team of Waller and Theory has a lot of potential. I still want to see them as associated singles stars rather than a team, but I like that they can have tag matches on TV. I hope they both get some rivals and real programs soon. I was hoping Waller would work with Cena, but it looks like that's not going to happen just yet. They would play well off of L.A. Knight if WWE decided to go that direction.)
-They showed a graphic for the contract signing with Cena, Styles, Jimmy, and Sikoa. Patrick hyped the segment for after the break. [c]
-They showed a graphic for Mysterio against Escobar for the United States title next week. Patrick hyped the match. Graves then announced a match between Bayley and Charlotte for next week. Then, Cole announced that Lashley will be on the Grayson Waller Effect.
-Pearce was in the ring with the table, chairs, and the black carpet. He introduced John Cena, who made his entrance for the second time tonight. He got to the ring much faster this time. Cena lifted a pen and motioned to the crowd before he signed the contract. Pearce then introduced Styles. They waited, but no Styles. Cena looked confused.
-They cut to the back where Jimmy Uso was beating down Styles. Jimmy slammed Styles into a crate. Cena saw the attack on the big screen and ran to the back to help. Sikoa appeared and splashed Styles through the crate. Officials appeared and checked on Styles. Jimmy laughed. Officials appeared and checked on Styles as Sikoa emerged from the rubble. Sparks flew around the area where Styles was. Cena appeared and checked on Styles. He yelled for help. [c]
(McDonald's Analysis: That was much better than what I expected. I figured the Bloodline would isolate one of them and take them out, but I didn't expect it to be a backstage attack. Really good segment. I love the idea that Sikoa is completely unhinged and will put himself at risk to take out his opponents. WWE doesn't have a lot of characters like that at the moment and it makes Sikoa stand out.)
-Styles was loaded onto a stretcher with paramedics around him. Cena looked on, concerned. They showed a replay of Jimmy and Sikoa's attack on Styles before the break.
-Paul Heyman appeared on the stage. The crowd booed. Heyman made his way to the ring. They cut to a shot of Styles being loaded into an ambulance as Cena watched. Michin climbed into the ambulance with Styles. Karl Anderson turned to Cena and said he told Styles not to get involved with the Bloodline. Anderson got in the ambulance and it drove away.
-Jimmy and Sikoa walked down the ramp toward the ring. Sikoa tossed the chairs and table out of the ring. Jimmy posed for the crowd. Heyman held the contract in his hand and had a microphone. Heyman started to speak but the crowd booed loudly. Heyman smirked. Heyman addressed the crowd and introduced himself. The crowd booed loudly again. Heyman said they can boo him all they want. He opened the contract. Heyman said the contract was signed by Cena without a tag team partner for Fastlane. Jimmy took the mic from Heyman. Jimmy said this is what happens when you mess with the Bloodline. He said if Cena is smart, he'll jump in the ambulance with Styles and get far away from the Bloodline. Jimmy said that Cena is going to end up in an ambulance anyway, and it's a spoiler. Cena ran down to the ring. Sikoa tried to stop him but Cena took Sikoa down and hit the ring. Cena took down Jimmy. Sikoa hit the ring. Cena pulled Sikoa to his shoulders. Jimmy landed a superkick to Cena. Jimmy motioned to Sikoa and Sikoa delivered the Samoan Spike to Cena. Cena was down and Jimmy and Sikoa stomped away at him. Jimmy posed on the second rope. Jimmy turned around and looked down at Cena. Jimmy went to the top rope and motioned that Cena couldn't see him. Jimmy came off with a splash. Jimmy looked over at Heyman and Heyman looked concerned. Jimmy took the contract from Heyman and signed it. Jimmy handed the contract over to Sikoa. Sikoa signed it also. Jimmy slammed the contract on top of Cena. Jimmy went to the top rope and came off with another splash on Cena. Jimmy and Sikoa stood over Cena and raised their ones to the sky.
(McDonald's Analysis: It felt like they didn't time this right for a few moments. There was quite a bit of stalling. I don't know if the show was poorly timed or if it was Jimmy's inexperience in this situation. It almost felt like someone was supposed to make the save and it never happened. It almost felt like Jimmy and Sikoa were waiting for that as well. With that aside, this segment was good. Cena feels like he has real direction after the end of last week's show and tonight's episode. Obviously, he will need a partner, or Styles will make a triumphant return. I assume Reigns will be back in time for the Saudi Arabia show and set up something with Styles. I hope they can get him on sooner than that so we can get his reaction to the situation with Jimmy. Speaking of, I know there's been a lot of talk about Jimmy's character and how it doesn't make any sense. I see that side of the argument. Tonight was another weird turn for him. The last couple of weeks he seemed worried and like he needed to belong. Tonight, he was an arrogant cocky heel, with a "look at me" demeanor. It was an odd turn. I don't know if that character suits him. He seems overly confident when he doesn't have a reason to be. Sikoa also doesn't seem to be bothered by it. Heyman is obviously trying to maintain that there's an order to things, and they act on orders from Reigns. With Reigns out of the picture, Jimmy seems to be relishing in making the decisions for the group and using Sikoa as his heavy. It's an interesting dynamic that I hope gets a full explanation. Unfortunately, Jimmy doesn't seem to be the natural his brothers are and seems to be working out what his character actually is in front of our eyes. I'll give them the benefit of the doubt, but we really need an appearance from Reigns to set all of this straight. Sooner, rather than later.)